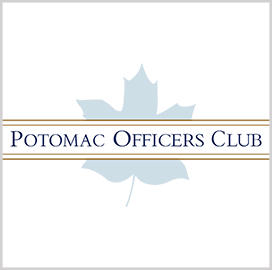 Aftermarket solutions
Five Executives in Aftermarket Service GovCon
Companies like Boeing and Oshkosh Defense engineer some of the most complex industrial and military products that the federal government invests in. Aftermarket service providers play an important role in the government contracting sector as their work can impact national security and mission-critical operations.
Thomasnet, a supplier discovery platform provider, expects the nature of aftermarket services to change along with the growing popularity of new business models, including "as-a-service" deals. The coronavirus pandemic also drove public expectations for touchless processes and augmented reality features.
The Potomac Officers Club — a division of Executive Mosaic — features five executives in government contracting companies providing aftermarket services.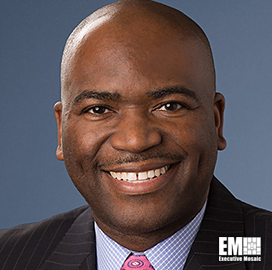 William Ampofo II serves as the vice president of supply chain at Boeing's global services division, which operates in more than 70 countries.
As supply chain head, Ampofo is responsible for leading all aspects of the supply chain function, including distribution and component and engine maintenance, repair and overhaul, according to his profile posted on the Boeing website.
Ampofo has held the position since December 2019.
In 2020, he was appointed to a two-year assignment to lead the Boeing Supply Chain Process Council and serve on the Boeing Executive Council. In the role, he is tasked with driving the company's supply chain as well as ensuring that Boeing is focused on its production system and services operational lifecycle.
Before becoming supply chain VP, Ampofo led the company's business aviation, general aviation and original equipment manufacturing services.
According to his LinkedIn profile, the industry veteran joined Boeing in 2016, initially as senior vice president of global operations and supply chain for Aviall, a Boeing subsidiary headquartered in Dallas, Texas.
Prior to Boeing, Ampofo spent a combined 22 years at United Technologies, Pratt & Whitney and Sikorsky.
He joined Boeing from UTC Aerospace Systems, where held the positions of VP of business process management as well as supply chain commodity and cost management.
The Boeing executive is a finance graduate from Adelphi University. He also holds a master's degree in finance and corporate strategy from George Washington University, his LinkedIn profile shows.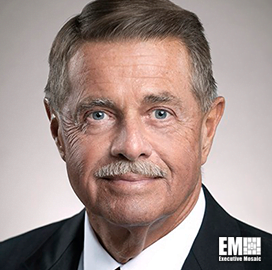 John Ed Boyington Jr. has been the president and chief executive officer of Vertex Aerospace since June 2018.
Boyington leads a Mississippi-based defense company offering aftermarket aerospace services for increasing aircraft availability.
According to his LinkedIn profile, he previously held multiple senior leadership positions at what was then L-3.
He is the former president of L-3 Vertex Aerospace, where he led the execution of a portfolio of aviation programs with a global reach across a broad customer base.
In addition, he was the president of L-3 Flight International, which provided aerial services to U.S. government customers.
He also served for four years as the executive vice president of federal programs and site executive at L-3 Communications. The role put him in charge of an organization that provided aircraft modification, systems integration, component manufacturing and modernization services for customers such as NASA and the Department of Defense.
Boyington also had a stint as president and CEO at TENAX Aerospace and Galaxy Technologies.
He worked for DRS Aviation and Logistics as well. His focus was on the business line's aviation sustainment modernization, avionics, mission training, tactical vehicles and mission support divisions.
A retired U.S. Navy rear admiral, Boyington held the positions of chief of naval air training and head of the Mine Warfare Command.
A profile on the Vertex Aerospace website shows that he completed his bachelor's degree from the University of West Florida. He went on to obtain a master's degree in aeronautical engineering from the Naval Postgraduate School and a master's degree in national resource management from the Industrial College of the Armed Forces.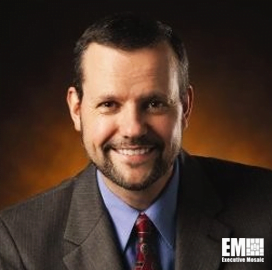 Don Bent is a seasoned automotive and defense sector executive currently serving as the chief operating officer of Oshkosh Corporation's defense segment.
Oshkosh Defense offers aftermarket products and services for military and emergency vehicles, including parts and kits, expert maintenance services, field service support, life cycle management and training.
Bent's duties include ensuring the execution of current programs, overseeing procurement, manufacturing and quality/continuous improvement, according to his company profile.
He took on various leadership roles at Oshkosh before becoming a C-level executive.
His LinkedIn profile shows that he had a six-year stint as Oshkosh Defense's vice president of operations. He held the same role for a year at the company's fire and emergency segment, during which time he led the resurgence of Oshkosh subsidiary Pierce Manufacturing in Bradenton, Florida.
Additionally, he is the former senior director of manufacturing at Oshkosh Defense. In that role, he facilitated the production ramp-up of the company's Family of Medium Tactical Vehicles and the international production launch of the Mine Resistant Ambush Protected All-Terrain Vehicle.
Previously, he worked as a general manager at Amcor Flexibles and plant manager at automotive supplier BorgWarner.
He started his career as a manufacturing engineering/operations specialist at General Motors.
Bent attended Kettering University in Flint, Michigan, where he earned his bachelor's degree in mechanical engineering and master's degree in manufacturing management.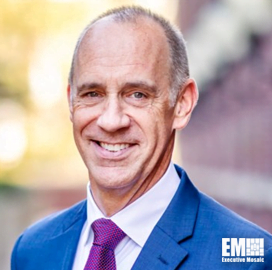 John Cooper is the senior vice president of global government and defense at AAR, an independent aviation services provider based in Wood Dale, Illinois.
Cooper assumed his current role in October 2019. He handles the planning and execution of AAR's strategies for the government and defense sectors.
Concurrently, he leads his own consultancy firm, John B. Cooper Consulting, according to his LinkedIn profile.
A military veteran, Cooper joined the private sector after serving in the U.S. Air Force.
During his stint as wing commander, he was involved in the overhaul of more than 300 aircraft and Minuteman intercontinental ballistic missiles annually. He also advanced the maintenance of landing gears, avionics components and other commodities.
At one point in his career, he was the logistics director for the Air Force. The role put him in charge of strategic planning for materiel and equipment management, fuels, vehicle management and operations, distribution, personal property and passenger traffic management.
He is knowledgeable in military operations, government contracting, operational planning, national security, logistics management, information assurance, aircraft maintenance, electronic warfare, systems engineering and force protection.
Cooper holds a bachelor's degree in business administration and management from The Citadel, a public college in Charleston, South Carolina. He also has a master's degree in management from Webster University and a master's degree in strategic studies from the Air War College.
Joseph Sylvestro serves as vice president of aftermarket global operations at Pratt & Whitney, a Raytheon Technologies subsidiary that specializes in aerospace manufacturing.
Pratt & Whitney's aircraft engines and auxiliary power systems are widely used in civil airlines and military aviation. The company also manufactures marine turbines and gas turbines for industrial and power generation.
Sylvestro's responsibilities include jet engine maintenance, repair and operations; supply chain management; joint venture and partnership leadership; and daily profit-and-loss execution, according to his LinkedIn profile.
He previously served as VP of manufacturing operations and was responsible for quality control and delivery performance of Pratt & Whitney's manufacturing sites.
The company has facilities at numerous locations, including in East Hartford and Middletown, Connecticut; North Berwick, Maine; West Palm Beach, Florida; and Chengdu, China.
Sylvestro was also in charge of expanding the facilities and ensuring that they are perfectly optimized to meet business targets and promises to customers.
Sylvestro earned a Master of Business Administration degree from Purdue University's Krannert School of Busines and a bachelor's degree in mechanical engineering from the University of Hartford.
He has served as a member of the board of directors of United Way of Palm Beach County, a council member of the U.S. Department of Commerce Manufacturing Council and a board member of the Business Development Board of Palm Beach County.
ABOUT POTOMAC OFFICERS CLUB
The Potomac Officers Club is owned and operated by Executive Mosaic. Since 2002, Executive Mosaic has been a leader in media and exclusive senior executive networking programs primarily targeted to the U.S. federal government contracting (GovCon) marketplace. In addition to connecting executives of consequence into a fabric of like minded communities, the company's growing cross-media platform serves as a leading source of news about the people, policies, trends and events shaping the nation's GovCon sector.
Category: Articles
Tags: AAR aftermarket services AR augmented reality Boeing Don Bent Executive Mosaic Executive Profiles govcon government contracting John Boyington John Cooper Joseph Sylvestro Oshkosh Defense Pratt & Whitney touchless William Ampofo II XaaS