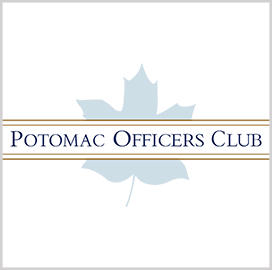 Applied research
Five Executives in Applied Research GovCon
The Department of Energy recently announced $12 million in funding for geothermal technologies that can exploit resources out of the reach of most conventional techniques. Such efforts require a type of research that can produce a practical solution rather than just contribute to the body of knowledge on a specific topic. While basic research has its place, the government typically earmarks more funding for applied research aimed at addressing specific problems.
The Potomac Officers Club — a division of Executive Mosaic — features five applied research executives in the government contracting sector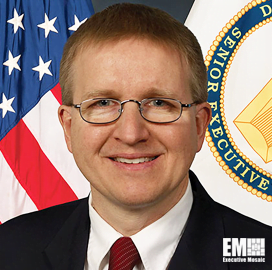 Patrick Baker has been serving as the director of the Army Combat Capabilities Development Command since December 2019.
DEVCOM is an organization focused on creating, integrating and delivering technology-enabled solutions to soldiers. It is part of the Army Research Laboratory, the service's sole fundamental research laboratory whose research spans areas such as weapons, sensors, electron devices and vehicle technology, according to his bio posted on GovExec.
Prior to assuming his current position, Baker had a brief stint as the executive technical director of the Data and Analysis Center at DEVCOM.
He also spent four years serving as the director of the ARL's Survivability Lethality Analysis Directorate, which is responsible for conducting vulnerability and lethality assessments of Army technologies and systems.
In addition, he was the director of the ARL's Weapons and Materials Research Directorate, an organization dedicated to delivering overmatch technologies for the future Army.
At one point in his career, Baker also served as the acting director of the Army Natick Soldier Research Development and Engineering Center, which is now known as the DEVCOM Soldier Center.
His other previous assignments include serving as chief of the protection division, terminal effects division and explosive technology branch at ARL.
A multi-awarded leader, Baker has been a recipient of the Army's Greatest Invention Award. He has also received the Exceptional Civilian Service Award and the Meritorious Civilian Service Award.
Baker earned both his bachelor's and master's degrees in mechanical engineering from Drexel University. He also holds a PhD in mechanical engineering from Vanderbilt University.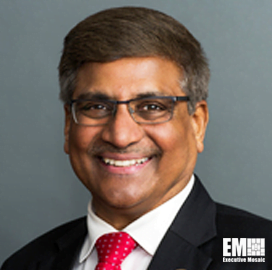 Sethuraman Panchanathan is the 15th director of the National Science Foundation, an independent government agency that supports non-government science and engineering.
NSF is tasked with advancing all fields of scientific discovery, technological innovation and science, technology, engineering and mathematics education.
Panchanathan was nominated by former President Donald Trump for the role and unanimously confirmed by the Senate in June 2020, the NSF said.
As the foundation's director, Panchanathan is responsible for overseeing staff and management, program creation and administration, merit review, planning, budget and day-to-day operations, according to Arizona State University.
Panchanathan had a distinguished career in both higher education and government. He is credited with advancing research innovation, strategic partnerships, entrepreneurship, global development and economic growth.
He previously served as the executive vice president and chief research and innovation officer of ASU's Knowledge Enterprise.
During his tenure at ASU, the university increased research performance and was recognized as the fastest-growing research university in the United States.
Panchanathan previously served on the National Science Board as chair of the committee on strategy and as a member of the external engagement and national science and engineering policy committees.
According to NSF, Panchanathan has contributed to the scientific areas of human-centered multimedia computing, machine learning for multimedia applications, medical image processing and media processor designs.
He has published nearly 500 articles in refereed journals and conference proceedings, in addition to mentoring more than 150 graduate students, research engineers and research scientists.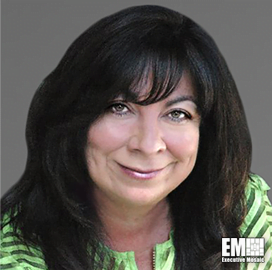 Elizabeth Martinez Mahan, a health care sector veteran of more than 25 years, serves as executive vice president at Atlas Research, a management consulting company based in Washington, D.C.
As EVP, Martinez Mahan works across the Department of Veterans enterprise to improve the government's health and benefits services, better manage resources and incorporate best practices, Atlas Research said.
She served as the company's program director and customer service liaison for a five-year $112 million contract that supports the Department of Veterans Affairs' Office of Policy and Planning Enterprise Program Management Office.
Before joining Atlas Research in 2014, Martinez Mahan served as a principal of Booz Allen Hamilton's health operations team. She worked at the company for 16 years, according to her LinkedIn profile.
While at Booz Allen, she led a VA study aimed at upgrading the Veterans Health Administration Enterprise System Management Office's health care and case management systems.
She previously served as a senior consultant at Systems Resource Corporation and as a performance measurement analyst at PHP Healthcare.
Martinez Mahan earned a Bachelor of Science degree from Purdue University and a Master of Science in Health and Hospital Administration from Indiana University.
She currently serves as an adjunct professor of health information systems at Georgetown University's School of Nursing and Health Studies.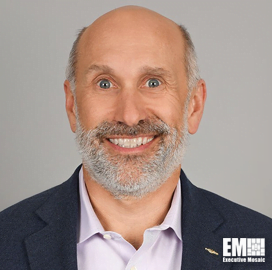 Owen Brown is the vice president for research and development at Scientific Systems Company Inc., a Woburn, Massachusetts-based company that develops advanced technologies for navigation, mission planning and autonomy systems.
Brown is in charge of the strategic development and implementation of Scientific Systems' programs across areas such as robotics, machine learning, artificial intelligence, computer vision and data science.
He leads operations in the National Capital Region, catering to the needs of both government and commercial customers, according to his LinkedIn profile.
Concurrently, Brown serves as the chairman of Loyola University's industrial advisory board. He offers advice to Loyola's engineering department and helps engineering students in developing and executing their capstone design course.
Previously, he was a solution architect and senior principal at Science Applications International Corporation. During his brief stint with the company, he provided subject matter expertise in space engineering and solution development.
He was also the chief technology officer of Kinsey Technical Services, serving as the company's science and technology expert. He provided direct technical solutions to customers such as the Defense Advanced Research Projects Agency, the Air Force and the Department of Transportation.
Earlier in his career, he worked as a program manager at DARPA and a technical consultant at Booz Allen Hamilton.
He also had prior experience serving as a nuclear submarine officer for the Navy.
Brown completed his bachelor's degree in engineering science at Loyola University Maryland. He went on to attend Stanford University, where he earned his master's and doctorate degrees in aeronautical and astronautical engineering.
Nelson Pedreiro is a long-time Lockheed Martin executive currently serving as the vice president of the company's Advanced Technology Center.
Pedreiro has been the VP of ATC, a research lab for Lockheed Martin Space, for more than three years. His responsibilities include overseeing technology development and transition into spacecraft and missile products, according to his LinkedIn profile.
Having worked for Lockheed Martin for 25 years, Pedreiro has taken on various roles for the defense company.
He started out as a research scientist principal in 1996 and was later promoted to roles of increasing responsibility.
During his stint as senior manager for control systems technology, Pedreiro led the demonstration of a new high-energy laser weapon system capability and identified space-based autonomous operations as a strategic growth area.
As science and technology director, he played a key role in the success of Lockheed Martin's Near Infrared Camera program.
Prior to becoming VP, he served as chief engineer of strategic and missile defense systems. In the said role, he was in charge of more than 2,200 cross-functional engineers responsible for designing, developing, integrating and delivering flight missile systems. One of his career highlights was solving a significant problem on a ground-based directed energy system.
Pedreiro graduated from Instituto Tecnologico de Aeronautica in Brazil with bachelor's and master's degrees in aeronautical engineering. He also attended Stanford University, where he earned his PhD in aerospace engineering.
ABOUT POTOMAC OFFICERS CLUB
The Potomac Officers Club is owned and operated by Executive Mosaic. Since 2002, Executive Mosaic has been a leader in media and exclusive senior executive networking programs primarily targeted to the U.S. federal government contracting (GovCon) marketplace. In addition to connecting executives of consequence into a fabric of like minded communities, the company's growing cross-media platform serves as a leading source of news about the people, policies, trends and events shaping the nation's GovCon sector.
Category: Articles
Tags: applied research Army Combat Capabilities Development Command Atlas Research basic research Department of Energy Elizabeth Martinez Mahan Executive Profiles govcon government contracting Lockheed Martin National Science Foundation Nelson Pedreiro Owen Brown Patrick Baker Scientific Systems Sethuraman Panchanathan