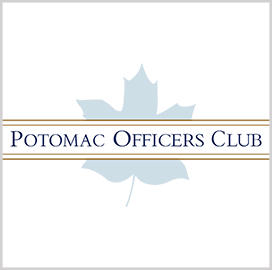 Base operations support
Five Executives in Base Operations Support GovCon
The U.S. military operates hundreds of bases, each requiring services such as housing, utilities and grounds maintenance — things that can be found in a town or city. Defense contractors like KBR and PAE are known for their high technology offerings, but they also provide base operations support to ensure that warfighters can execute their missions without distraction.
Military base operations are already shifting to a more technology-driven approach amid advances in the internet of things. The Department of Defense recently adopted cutting-edge engineering and monitoring methods to establish 5G-enabled smart warehouses at Naval Base San Diego in California and Marine Corps Logistics Base Albany in Georgia.
The Potomac Officers Club — a division of Executive Mosaic — features five government contracting executives involved in base operations support.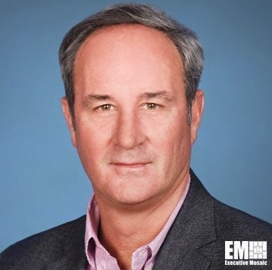 Terry Ryan is the newly appointed chief executive officer of Constellis, a Virginia-based company providing base operations support, mine action and investigative and security services.
A seasoned executive in the federal technical services market, Ryan took over as CEO after his tenure as Constellis' lead director, according to his company profile.
Throughout his career, he has been appointed to various leadership positions in both the private sector and the federal government.
Previously, he served as CEO of Adroit Systems, VT Group and Tenax Aerospace. He also took on senior executive roles at SAIC, Mercury Systems and ManTech International.
His career in the federal government includes advising past directors of the CIA and Defense Advanced Research Projects Agency on advanced technology issues.
He also served as the deputy director of the now-defunct Defense Airborne Reconnaissance Office and worked under the Office of the Secretary of Defense as the director of intelligence, surveillance and reconnaissance systems.
In addition, Ryan is a former professional staff member on the Senate and House intelligence oversight committees and a retired Marine Corps officer.
His leadership has been recognized in the past by Executive Mosaic. In 2014, he was inducted into the Wash100, joining other exemplary leaders who create value for the American public.
Ryan is a graduate of the Ohio State University and National Intelligence University.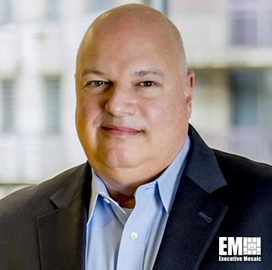 Chico Moline currently serves as the president of national security solutions at PAE, a defense and government services contractor headquartered in Falls Church, Virginia.
Moline is part of a company that provides infrastructure and facilities operations support to the Department of Defense, including the Army, Navy and Air Force, and allied country agencies.
Prior to joining PAE, he worked for Vectrus and Harris Corporation, which now operates as L3Harris Technologies following its merger with L3, according to his company profile.
Moline spent nearly two years as the senior vice president of information technology and network communication services at Vectrus. He was in charge of the full spectrum of IT and network services, including engineering, operations and maintenance, global data management and communication network operations.
Before that, he worked for almost 15 years at Harris Corporation. During that time, he carried out the responsibilities of vice president and general manager.
Throughout his career, he has gained knowledge in government contracting, systems engineering, information assurance, strategic planning, project planning, proposal writing, earned value management, business process improvement and security.
Moline completed his bachelor's degree in economics at the University of Richmond before earning his Master of Business Administration degree from Virginia Polytechnic Institute and State University.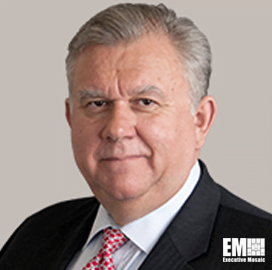 Pete Green, a member of the Potomac Officers Club, serves as KBR's senior vice president for U.S. defense and intelligence solutions. KBR is a Texas-headquartered government contractor that specializes in engineering and facilities management.
KBR said it provides the full range of base operations services needed to ensure that deployed troops and government personnel can perform their duties without distraction.
According to its website, KBR's base operations services include power generation, utilities, equipment and vehicle maintenance, transportation, airfield operations, accommodations, ordnance, safety and security and facilities and catering services.
In his current role, Green is in charge of a business line that provides engineering and technical solutions for the military services' systems across all domains.
He leads a team of experts specializing in military aviation modernization, missile defense and cybersecurity, KBR said.
Before taking on his position in 2017, Green held various senior leadership roles in KBR's aerospace and business development divisions.
Green began his career at KBR in October 1985 and served as a contract test pilot for 16 years. He also worked as a systems engineer and a program manager, according to his LinkedIn profile.
He earned a master's degree in systems management from the University of Southern California and a bachelor's degree in physics from the U.S. Naval Academy.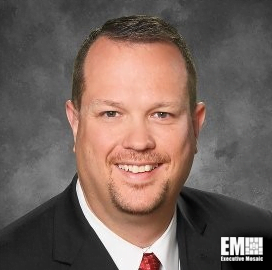 Joe Poniatowski is a seasoned federal acquisition expert currently serving as the vice president of Vectrus, a defense contractor specializing in base operations support.
Poniatowski joined Vectrus in November 2020. Before that, he worked for Fluor Corporation and the departments of Energy and Defense, according to his LinkedIn profile.
During his nearly 11-year career at Fluor, he had taken on director-level roles focused on prime contract management. He served as the lead government contract manager for the company's logistics civil augmentation program, Paducah/Portsmouth deactivation project, Savannah River site management and operations contract, and environmental and nuclear portfolio.
He is also a former DOE employee. As the agency's lead contracting officer for more than two years, Poniatowski led a five-member team and administered contracts for analytical laboratory support and nuclear site reservation.
In addition, he was appointed as DOE's procurement director. In that role, he supervised the agency's procurement office, managing contract activities exceeding $1 billion and a 15-member staff.
He started his career with the DOD, serving in multiple Air Force civil service positions. One of his responsibilities was managing contracting staff tasked with source selection.
Poniatowski graduated from Regis University with a business administration and management degree. He also attended the American Graduate University, where he earned his master's degree in acquisition management.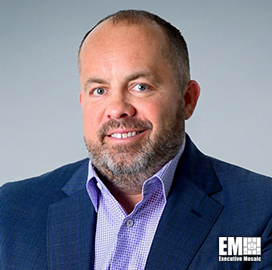 John Avalos serves as the chief operating officer of SOS International, a technology and services integrator in the aerospace, defense and government sectors.
SOSi provides turnkey base operation and maintenance services, including water and electricity distribution, vehicle and facility maintenance, transportation, fire and crash rescue and emergency medical services.
According to its website, SOSi also offers custodial services, pest control and extermination services, refuse collection, roads and grounds maintenance and hazardous material removal.
The company added that it has experience operating in sensitive mission spaces and working in international regulatory environments such as ones in Latin America, Europe, Africa, the Middle East and Asia.
Avalos has more than 25 years of experience in the government defense, intelligence and civilian agency markets, according to SOSi's profile. Before he joined SOSi in 2017, he helmed Booz Allen Hamilton's business development organization.
He previously served as vice president of BAE Systems' intelligence and security sector and executive officer, program manager and senior intelligence analyst for various other company divisions.
SOSi said Avalos conducted military intelligence operations and supported intelligence agencies during his service in the Army.
Avalos also served as an executive board member of the Northern Virginia Chamber of Commerce, an advisory committee member of the Intelligence and National Security Alliance and a member of the board of directors of the National Spy Museum, according to his LinkedIn profile.
ABOUT POTOMAC OFFICERS CLUB
The Potomac Officers Club is owned and operated by Executive Mosaic. Since 2002, Executive Mosaic has been a leader in media and exclusive senior executive networking programs primarily targeted to the U.S. federal government contracting (GovCon) marketplace. In addition to connecting executives of consequence into a fabric of like minded communities, the company's growing cross-media platform serves as a leading source of news about the people, policies, trends and events shaping the nation's GovCon sector.
Category: Articles
Tags: 5G Chico Moline Constellis Executive Profiles govcon government contracting Joe Poniatowski John Avalos KBR Marine Corps Logistics Base Albany Naval Base San Diego PAE Pete Green Potomac Officers Club smart warehouse SOS International Terry Ryan Vectrus