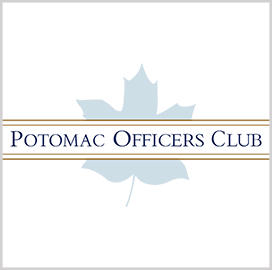 Information advantage
Five Executives in C4ISR, C5ISR GovCon
The Army wants to officially codify information advantage into doctrine in recognition of its effectiveness in influencing enemy forces, C4ISRNET reported in May. Command, control, computers, communications, cyber, intelligence, surveillance and reconnaissance capabilities provide warfighters the situational awareness they need to achieve an information advantage.
Advancements in C5ISR have also helped shorten the sensor-to-shooter timeline, an offensive capability that the Army seeks to perfect as part of Project Convergence, which is the service's contribution to the Department of Defense's Joint All-Domain Command and Control concept.
The Potomac Officers Club — a division of Executive Mosaic — features five executives advancing C4ISR and C5ISR capabilities in the government contracting sector.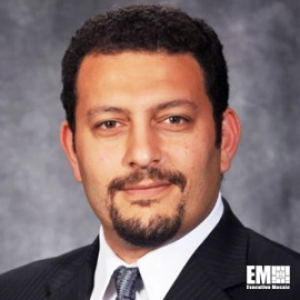 Amr Hussein is the vice president of C4ISR at Lockheed Martin. Hussein assumed his role after spending two years as program director of land and rotary training solutions.
He has been with Lockheed for 12 years, holding various executive positions such as program director for the Middle East, according to his profile posted on LinkedIn.
As executive program director, Hussein led all program activities for the Rotary and Mission Systems business in the United Arab Emirates.
Prior to joining Lockheed in 2009, he worked as a project engineer at Baker Hughes, where he designed intelligent well systems, including flow control devices and other flow control-related equipment that has been fielded across various countries.
Hussein began his professional career in 1998 at United Space Alliance and spent more than 10 years at the company. He started as a software developer and later became a flight design and navigation manager.
His managerial position involved leading and managing flight dynamic officers, guidance procedure officers and a trajectory operation computer support team that supported programs under the International Space Station.
Hussein holds a bachelor's degree in mechanical engineering from the University of Houston.
He is also a graduate of the University of Houston at Clear Lake with a master's degree in software engineering.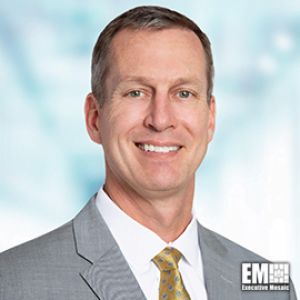 Mike Knowles serves as the president of Cubic Mission and Performance Solutions and senior vice president of Cubic Corporation.
Knowles is responsible for providing strategic direction and business management of Cubic's C4ISR and training solutions, which support the commercial and global defense markets.
His career spans more than 25 years and focuses on defense, aerospace, military and commercial training.
Knowles has served in various roles involving technical, program and executive management functions, according to his profile posted on the Cubic website.
Before leading the CMPS business, he worked as president of Cubic Global Defense, where he worked to improve operations and employee engagement, his company profile states.
Knowles became president of CGD in 2018 after spending more than four years as vice president and general manager of the business.
CGD merged with the Cubic Mission Solutions segment in 2020 and was placed under Knowles' leadership.
The industry veteran joined San Diego, California-headquartered Cubic in 2014 from Rockwell Collins, according to his LinkedIn profile.
At Rockwell, which is now known as Collins Aerospace and operates as part of Raytheon Technologies, Knowles spent 10 years in various senior positions.
He also previously worked at Lockheed Martin, leading the company's airborne C4ISR programs.
Knowles joined the private sector in 1998 after spending eight years in the U.S. Navy, where he served in a variety of roles, including as director of E-6B flight test, evaluation and systems engineering.
He is a graduate of the U.S. Naval Academy with a bachelor's degree in aerospace engineering.
Knowles also holds a master's degree in aerospace engineering from the Naval Postgraduate School and a master's degree in business administration from George Mason University.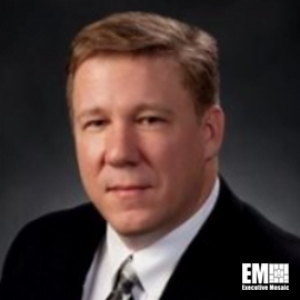 Michael Rickels serves as senior vice president of C4ISR solutions at Leidos, a defense and information technology company headquartered in Reston, Virginia.
The company's C4ISR portfolio includes a distributed command and control framework, an international aircraft mission planner, an effects model for hazardous materials, tactical data links and strategic mission planning systems.
Before he took on his current role, Rickels served as Leidos' SVP of national solutions and was tasked with helping the Intelligence Community execute its missions, according to his LinkedIn profile.
The company's national solutions organization handles programs related to the research and development of new systems, management of cyber projects, full-spectrum intelligence analysis, cloud-based software development and DevSecOps implementation.
Prior to joining Leidos in August 2016, Rickels spent over 23 years in various leadership roles at Lockheed Martin.
He served as Lockheed's director of mission engineering, director of mission integration and senior program manager of information systems and global services.
Rickels spent the first three years of his career at Lockheed as a systems engineer. He previously worked for four years as a hardware engineer at General Electric.
He earned a master's degree in electrical engineering and a bachelor's degree in electrical and computer engineering from George Mason University.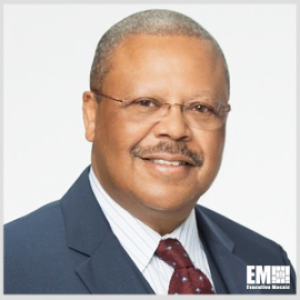 John Levy currently works as the C4ISR solutions director at Spectrum, an employee-owned business specializing in operations support, digital services, and technology and management consulting.
Levy assumed his current role in January 2017. He is responsible for the company's C4ISR pipeline, with an emphasis on business intelligence and intelligence information sharing, according to his LinkedIn profile.
Prior to joining Spectrum, he spent a little over 14 years working for SRA International, which now operates as part of General Dynamics Information Technology.
In his first nine years at SRA International, Levy served as director of the company's intelligence, surveillance and reconnaissance programs. He was later promoted to vice president and Air Force ISR account manager, during which time he coordinated key ISR market strategies. The executive is also the company's former VP and director of defense intelligence, a role which gave him responsibility for major multinational accounts.
Earlier in his career, he was an ISR systems manager at Adroit Systems.
He transitioned to a career in the private sector following 24 years of service with the Air Force. One of his leadership roles is serving as commander of the first AF Distributed Common Ground System.
An entrepreneurial leader, Levy is knowledgeable in government contracting, information assurance, national security, intelligence analysis, systems engineering, military operations and homeland security.
Levy received a bachelor's degree in political science and government from Tuskegee University in Alabama and took a military and strategic leadership course from the Air Command and Staff College.
Bryan Martz is the vice president of cyber and C5ISR at Varen Technologies, an information technology services provider based in Columbia, Maryland.
The company's cyber and C5ISR services are split into three areas: cyber operations support, military support services and strategic support services. Specific services include cyber education, vulnerability assessment, cyber systems engineering and tactical systems operations and maintenance.
Martz was promoted to his current position in March 2019 after more than four years of leading Varen Technologies' cyber and C4ISR business, according to his LinkedIn profile.
He previously worked for Sotera Defense Solutions, where he served as vice president and senior director supporting the government's SSES NexGen WorldWide Intel program.
In addition, he is a former executive adviser at Booz Allen Hamilton. While at the company, he provided cyber subject matter expertise and supported efforts related to strategy and capture and business and proposal development.
Martz also had a brief stint as the director of cyber engineering solutions at PROTEUS Technologies.
The executive entered the private sector after 20 years of active duty service with the Army.
His company profile shows that he graduated from Thomas Edison State University in New Jersey with a bachelor's degree in electronic engineering technologies and a master's degree in electronic engineering management.
ABOUT POTOMAC OFFICERS CLUB
The Potomac Officers Club is owned and operated by Executive Mosaic. Since 2002, Executive Mosaic has been a leader in media and exclusive senior executive networking programs primarily targeted to the U.S. federal government contracting (GovCon) marketplace. In addition to connecting executives of consequence into a fabric of like minded communities, the company's growing cross-media platform serves as a leading source of news about the people, policies, trends and events shaping the nation's GovCon sector.
Category: Articles
Tags: Amr Hussein Bryan Martz C4ISR C5ISR Cubic Executive Profiles govcon government contracting information advantage John Levy Leidos Lockheed Martin Michael Rickels Mike Knowles spectrum Varen Technologies