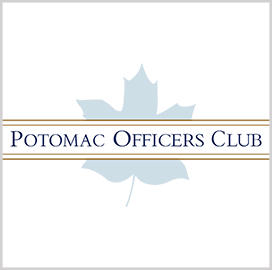 Crisis management system
Five Executives in Critical Event Management GovCon
Critical events are incidents that pose a serious risk to an organization's people or assets. A critical event management strategy ensures that an organization can quickly respond to or mitigate the impact of such threats, CEM software provider Everbridge said.
Gartner, a research and consulting organization, was quoted by Everbridge as saying that organizations prefer to consolidate their crisis management tools onto a single platform for operational and economic reasons. Even critical infrastructure organizations are integrating CEM solutions into their daily operations to ensure they can be rapidly switched on during times of crisis, Gartner added.
The Potomac Officers Club — a division of Executive Mosaic —features five government contracting executives in companies offering CEM and crisis communication solutions.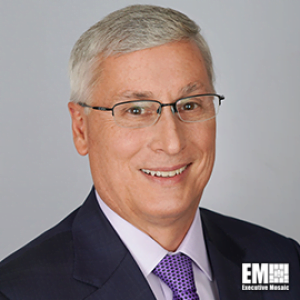 Jim Milton serves as the chairman and CEO of Anthology, a Boca Raton, Florida-based company that specializes in technology-driven higher education solutions.
The company also offers professional services, instructor-led training and managed services for its products.
Anthology was founded in July 2020 through a combination of education technology companies Campus Management, Campus Labs and iModules.
Milton has 35 years of leadership experience in the technology sector, where he has led product expansions, mergers, acquisitions and sales strategies, Anthology said.
He was previously responsible for leading the Campus Management team in delivering information systems and enterprise management planning solutions to higher education institutions.
From May 2009 to October 2013, Milton served as the president and CEO of public relations agency SoundBite Communications, according to his LinkedIn profile.
He led SoundBite's sale to Genesys in 2013 at a 67 percent premium over the previous day's stock price and is credited with quadrupling the company's valuation over his tenure as CEO.
Milton was previously senior vice president of sales, marketing and professional services at Convergys, a business process outsourcing company.
He also held senior leadership roles in support of Hewlett Packard Enterprise's business in the Americas.
Milton earned a bachelor of mathematics in computer science and economics from the University of Waterloo.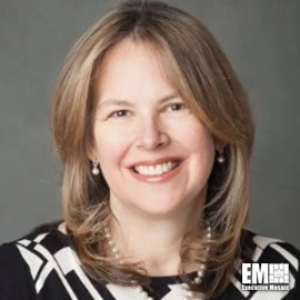 Jennifer Sherman is the president and chief executive officer of Federal Signal, an Illinois-based manufacturer of products like public safety systems, signaling solutions and construction equipment.
Concurrently, she is part of the board of directors at manufacturing company Franklin Electric and the Center for Disability and Elder Law, a Chicago-based non-profit organization that helps disadvantaged citizens obtain legal assistance.
A long-time employee at Federal Signal, Sherman took on roles of increasing responsibility before ascending to the role of president and CEO, according to her LinkedIn profile.
She started her career with the company in 1994. During her first few years, she served as a corporate attorney and deputy general counsel.
Her first executive position came in 2008 when she was appointed senior vice president of human resources. She climbed the corporate ladder and was promoted to vice president, chief administrative officer and chief operating officer, a role which put her in charge of the company's domestic and international businesses.
A decorated executive, Sherman received the Outstanding Corporate Counsel awards from CDEL in 2005 and 2006. Additionally, she was included in Diversity Journal's "Women Worth Watching" list in 2013 and presented with Womanetics' Chicago POW! Award in 2014.
Sherman holds a business degree in finance and a law degree from the University of Michigan. She is a fellow of the Kellogg School of Management at Northwestern University's CEO Perspectives Program.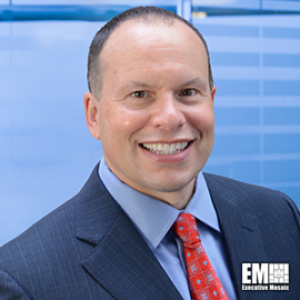 David Meredith serves as the CEO and board director of Everbridge, a provider of critical event management software-as-a-service solutions.
Everbridge offers solutions for mass notification of incidents, crisis management, unified enterprise risk management and information technology incident response.
The company said it has nearly 6,000 enterprise and health care customers, including eight U.S. cities, nine investment banks and 47 North American airports.
Meredith joined Everbridge in July 2016, according to his LinkedIn profile. He brought with him over 25 years of experience in senior executive leadership in technology and private equity-backed companies, Everbridge said.
He previously served as the chief operating officer of Rackspace, a cloud management company that helps organizations reap the benefits of cloud computing.
Meredith was also the board director at LiteStack, a cloud computing company that Rackspace has since acquired.
From 2013 to 2017, Meredith served as the president of CenturyLink's global data center hosting business, a unit previously known as Savvis.
He also served as the president of digital learning and cloud-based education technology provider ePals.
Prior to the said company, Meredith spent three years as the CEO and president of Music Intelligence Solutions, a global digital media company.
Meredith earned a master's degree in IT management from the University of Virginia and a Bachelor of Business Administration degree from James Madison University.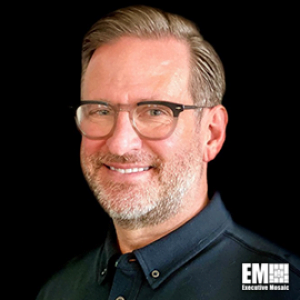 Mark Herrington is the chief executive officer at OnSolve, working out of Atlanta, Georgia. He is an innovator and operational executive with over 25 years of experience in guiding talented teams at leading technology firms in addition to being a dynamic and collaborative leader with a maniacal focus on execution and value creation, his LinkedIn profile reveals.
Herrington is a patent holder whose specialties include direct and indirect sales, product management, corporate strategy, and mergers and acquisitions.
Herrinton has been the CEO at OnSolve, a vendor of software as a service-based emergency notification tools, for just over two years. He leads the organization using his extensive exposure to SaaS, mobile, social and enterprise software solutions.
Before jointing OnSolve, Herrington was executive chairman at Skuid, the vendor of a toolkit touted to accelerate custom Salesforce app design, development and adoption.
Previously, Herrington was executive chairman at FrontStream, an organizer of fundraising walks, runs, rides, auctions and donor management for nonprofits. At around the same time, he was also executive chairman at Aprimo, a provider of technology solutions for content, operations and performance "that enable enterprises to optimize their brand experiences."
Herrington earned his business administration degree from the University of Memphis.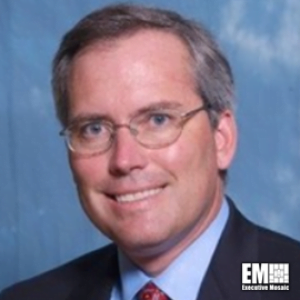 Richard Danforth is the CEO of San Diego-based mass communications company Genasys. He has over three decades of experience in the defense and aerospace industry.
Danforth oversees Genasys' operations and efforts to deliver acoustic technology-based mass communication solutions to first responders and government clients. The executive's experience includes positioning technologies creation, product development and manufacturing organization growth. He is also knowledgeable in strategy execution and technology deployment, according to his LinkedIn profile.
Danforth started his career in 1982 as a plant manager at Raytheon Aircraft Company. Raytheon Aircraft is the result of a merger between Beech Aircraft Corp. and Raytheon Corporate Jets. It currently operates as Beechcraft Aircraft, a Textron Aviation company. He moved to DRS Technologies in 2001, where he became CEO and president in 2008 and group president of the DRS Integrated Defense Systems & Services. DRS Technologies is now named Leonardo DRS. He moved to Genasys, then called LRAD Corp., in 2016.
The industry veteran holds a master's degree in engineering management from Western New England University and a bachelor's degree in industrial technology from the University of Massachusetts Lowell.
Genasys, formerly known as LRAD Corp., offers a variety of mass communications technologies and solutions that support first responders. Its offerings range from mobile and computer applications for local and national emergency notifications to acoustic hailing solutions.
ABOUT POTOMAC OFFICERS CLUB
The Potomac Officers Club is owned and operated by Executive Mosaic. Since 2002, Executive Mosaic has been a leader in media and exclusive senior executive networking programs primarily targeted to the U.S. federal government contracting (GovCon) marketplace. In addition to connecting executives of consequence into a fabric of like minded communities, the company's growing cross-media platform serves as a leading source of news about the people, policies, trends and events shaping the nation's GovCon sector.
Category: Articles
Tags: crisis communications critical event management critical infrastructure Everbridge Executive Profiles Gartner