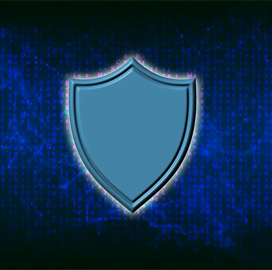 Critical infrastructure
security
Five Executives in Critical Infrastructure GovCon
In July, President Joe Biden signed a memorandum formalizing the federal government's effort to address critical infrastructure security. The move followed a series of high-profile cybersecurity attacks on federal agencies and American companies such as Colonial Pipeline and meat processor JBS.
Critical infrastructure sectors are those whose disruption could lead to a debilitating effect on the United States' physical security, economic security or public health.
The Department of Homeland Security currently recognizes 16 critical infrastructure sectors, including the energy, defense industrial base and information technology sectors. Lawmakers have proposed legislation seeking to add space systems to the list.
The Potomac Officers Club — a division of Executive Mosaic — features five government contracting executives contributing to critical infrastructure security.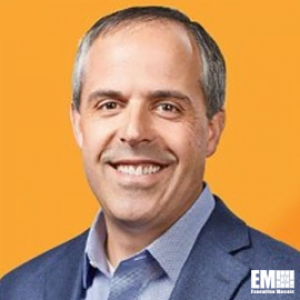 Jason Forcier serves as chief operations officer and executive vice president of critical infrastructure company Vertiv's infrastructure and solutions business unit.
In his roles, Forcier is responsible for global manufacturing, operations, supply chain and quality. He oversees all operations, including distribution centers, product quality and suppliers.
Forcier has been with Vertiv since 2017, when he joined as EVP of global large infrastructure and solutions. He held the role for one year, with oversight of Vertiv's global power and thermal management products and solutions for mission-critical applications, his LinkedIn profile shows.
Before joining the Columbus, Ohio-headquartered company, Forcier spent more than eight years at A123 Systems, latterly serving as chief executive officer and member of the board of directors.
Forcier assumed the CEO role in October 2013. Prior to his promotion, he served as president of A123's transportation business, where he led the restructuring of a global business post, including the integration of all functional teams into the transportation division.
The Vertiv executive has more than three decades of experience, having worked at companies such as Bosch North America, Lear Corporation and Advance Traction Battery Systems.
Forcier began his career in 1990 as a systems engineer at General Motors, where he stayed for nearly six years.
He is a graduate of Kettering University with a bachelor's degree in mechanical engineering. Forcier also holds a Master of Business Administration degree from the University of Michigan's Stephen Ross School of Business.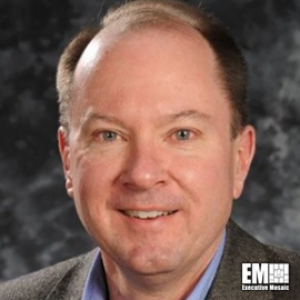 Dan Elmore has been serving at the Idaho National Laboratory for eight and a half years. He is concurrently the director for critical infrastructure security and resilience and the executive director of the INL's Wireless Security Institute. He is described as a thought leader with extensive experience in cyber operations, critical infrastructure protection, industrial control systems, command and control systems, and enterprise architecture.
Elmore sums up his dual role at the INL as providing strategic direction and leadership over a national security-focused R&D organization. He said on LinkedIn that he leads his organization in conducting early stage and applied research in the areas of resilient control systems, spectrum sharing, 5G+ wireless security, power signals analysis and other critical infrastructure security areas.
Elmore takes pride in his comprehensive knowledge and expertise at all levels and aspects of nuclear command, control and communications. His list of specialties includes critical infrastructure protection, cyber operations and security, continuity of operations, and enterprise architecture.
Before reentering civilian life and joining the INL in 2013, Elmore was an officer in the U.S. Air Force. He retired after over 27 years in service with the rank of colonel.
Elmore was chief of the USAF's Cyberspace Integration Division up until his retirement. He led the team that provided integrated policy and resource advocacy support for Air Force-wide offensive and defensive cyberspace operations, network infrastructure, enterprise IT services and information assurance.
Prior to heading the Air Force's cyberspace arm, Elmore was the director of C4 Systems, Joint Functional Component Command-Global Strike. He recalls having been commended by his superiors for "breathing life back into nuclear command and control communications."
Elmore obtained his bachelor's degree in electrical engineering from the Michigan Technological University. He later obtained his higher scholastic degrees from Webster University and the Naval Postgraduate School.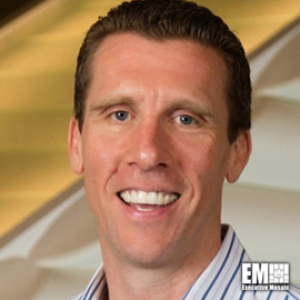 Bryan Palma serves as executive vice president of products at FireEye, a company that specializes in cybersecurity and threat intelligence.
FireEye provides solutions and expertise in protecting industrial and critical infrastructure and operational technology. Mandiant, a FireEye subsidiary, offers threat intelligence capabilities tailored to critical infrastructure security.
Palma is responsible for the company's product strategy and execution. He has nearly 20 years of experience in helping organizations take advantage of innovative technology, FireEye said.
He is currently a member of the board of directors of TPX Communications, a provider of managed information technology services.
Before he joined FireEye in February, Palma served as president and chief operating officer at BlackBerry. He led the engineering, sales marketing and services teams across various BlackBerry business units, according to his LinkedIn profile.
He was previously Cisco's senior VP and general manager for Americas' customer experience and Boeing's VP of cyber and security solutions.
Palma also held senior management roles in Electronic Data Systems, PepsiCo and other companies. He served as PepsiCo's first chief information security officer from 2002 to 2006.
He earned a Master of Business Administration degree from Duke University's Fuqua School of Business, a Master of Education degree from the University of Maryland College Park and a bachelor's degree in English and speech communication from the University of Richmond.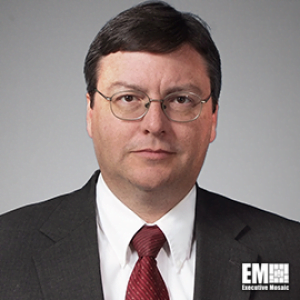 Keith McCollum is currently vice president and manager of the Dynetics Integrated Systems Technologies Division. His division specializes in radar systems, modeling and simulation, electronic warfare, and cyber. He led the group behind GroundAware, an advanced, relatively low-cost and reconfigurable ground-based radar system for critical infrastructure security, according to a profile posted on the Dynetics website.
Before rising to the division manager's position, McCollum was department manager of the Systems Engineering and Integration Department. In this role, he managed multiple projects in the air and missile defense arena, including Dynetics' support of Army Integrated Air and Missile Defense, Joint Land Attack Cruise Missile Defense Elevated Netted Sensor System, Medium Extended Air Defense System, Cruise Missile Defense Systems, Terminal High Altitude Area Defense and numerous technology efforts with Army Aviation and Missile Life Cycle Management Command.
McCollum has taken on many roles during his over 30 years at Dynetics. He has served as chief engineer of the Strategic Programs Division, which is responsible for technical business areas in the nation's capital. He was THAAD program liaison and subject matter expert for the Missile Defense National Team. He also managed the Systems Integration and Interoperability Branch of the THAAD SETA contract with a $2 million-plus annual budget and multiple subcontractors.
Since joining the company in 1990, McCollum has built a 290-person organization with annual sales of $75 million.
McCollum earned his bachelor's degree in electrical engineering from Auburn University.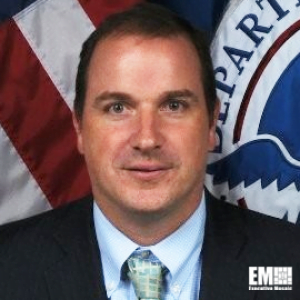 Bob Kolasky has been serving as the director of the Cybersecurity and Infrastructure Security Agency's National Risk Management Center since August 2018.
NRMC works with the private sector, government agencies and other key stakeholders to identify, analyze, prioritize and manage the most significant risks to the nation's critical infrastructure.
As head of the center, Kolasky leads the development of integrated analytic capabilities needed to analyze risk to critical infrastructure and coordinates national risk reduction activities. He also co-chairs the Information and Communications Technology Supply Chain Risk Management Task Force and spearheads CISA's efforts to help build a secure 5G network, according to his agency profile.
Kolasky was involved in mitigating software risks following the SolarWinds hack and securing critical infrastructure during the 2020 national elections.
Kolasky's LinkedIn profile shows that he held various positions at the Department of Homeland Security prior to being chosen to lead NRMC.
He had a nearly two-year stint as the assistant secretary for infrastructure protection, during which time he was in charge of coordinating government efforts to advance security and resilience of critical infrastructure.
Additionally, he served as director of strategic environment and risk characterization at the DHS's Office of Policy. In that role, he ensured the inclusion of risk analysis and strategic foresight in homeland security strategies.
Kolasky holds a bachelor's degree in history from Dartmouth College and a Master in Public Policy degree from the Harvard Kennedy School.
ABOUT POTOMAC OFFICERS CLUB
The Potomac Officers Club is owned and operated by Executive Mosaic. Since 2002, Executive Mosaic has been a leader in media and exclusive senior executive networking programs primarily targeted to the U.S. federal government contracting (GovCon) marketplace. In addition to connecting executives of consequence into a fabric of like minded communities, the company's growing cross-media platform serves as a leading source of news about the people, policies, trends and events shaping the nation's GovCon sector.
Category: Articles
Tags: Bob Kolasky Bryan Palma CISA critical infrastructure Cybersecurity and Infrastructure Security Agency Department of Homeland Security DHS Dynetics Fan Elmore FireEye Idaho National Laboratory Jason Forcier Keith McCollum