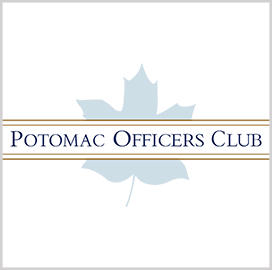 Defense sector
Five Executives in Defense Mission GovCon
The global defense industry, together with the aerospace sector, is seen to remain robust in 2021, according to the latest Deloitte report.
In particular, defense budgets and revenues for government contractors in 2021 are projected to be relatively stable, as military programs continue to play a crucial role in national defense, particularly during geopolitical pressures.
In addition, global defense spending is estimated to increase by 2.8 percent in 2021, breaching the $2T level. Various nations are expected to continue to spend on building their militaries as international relations remain unstable and the global pandemic persists.
Analysts also predict that defense companies would engage in mergers and acquisition activities to build scale and capture greater value for long-term growth.
The Potomac Officers Club – a division of Executive Mosaic – features five executives leading the defense mission and business areas of some prominent government contracting companies.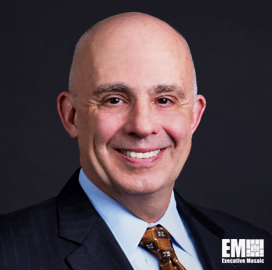 Andrew Twomey has been the executive vice president and general manager for the defense sector at ManTech since June 2020.
The unit consists of system and software engineers providing sustainment and integration of new technologies and specializing in digital engineering tools and practices to enhance productivity and quality, according to his LinkedIn profile.
Prior to the role, Twomey served for almost two years as senior vice president and general manager for defense, overseeing the division of more than 2K employees to support the Department of Defense worldwide operations.
The unit's portfolio of solutions covers cyber training and defense, enterprise IT, software development and sustainment, systems engineering and integration and field support and sustainment of both C4ISR systems and combat platforms.
During his tenure, the Virginia-based defense contractor landed a potential, four-year $260M contract to help the U.S. Navy modernize the mission systems of the service's maritime patrol and reconnaissance aircraft.
The company received the task order under the Department of Defense Information Analysis Center's multiple-award contract vehicle, awarded by the Air Force's 774th Enterprise Sourcing Squadron.
The deal indicates that the organization will execute a technology program to enhance the mission systems in manned Navy Maritime Patrol and Reconnaissance Aircraft for Naval Surface Warfare Center Crane Division in support of the Naval Air Systems Command PMA 290.
Twomey said the company will provide advanced digital engineering capabilities to the service.
The IT service organization is tasked to deploy technology services in P-3C Orion and P-8A Poseidon aircraft, applied to intelligence, surveillance and reconnaissance functions and to anti-submarine and anti-surface electronic warfare.
Before joining ManTech in September 2018, Twomey was the chief operating officer for almost two years at Phycal, spearheading the operations of the start-up company to design commercial processes for the production of bio-fuel and renewable chemicals.
He also served as executive vice president and later as president at L-3 Communications, Global Security and Engineering Solutions from 2009 to 2012.
An Army veteran serving as an executive officer in the Pacific Command, Twomey graduated from the United States Military Academy at West Point with a bachelor's degree in national security and general engineering and received his master's degree in national security from the National Defense University.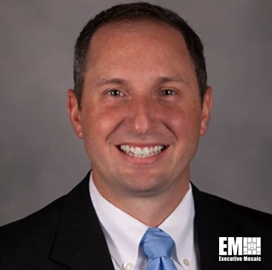 As senior vice president for defense group chief technology office at Leidos, Doug Jones is responsible for the unit's overall technical elements in enterprise IT, cyber and airborne solutions, logistics and mission services, C4ISR solutions and the U.K. business.
His technical experience includes digital modernization, defensive cyber solutions, pen testing or offensive cyber, DevSecOps, mission software, applied artificial intelligence and machine learning automation and disrupting technologies, according to his LinkedIn profile.
Before assuming the role in May 2020, Jones was vice president for enterprise IT modernization for two years, in charge of strategy, core solutions, best practices, innovation and strategic partnerships for customers.
Previously, he was the IT modernization competency lead, or corporate capability lead, directing six key areas: cloud, end-user engagement, digital workplace of the future, mobility, application modernization and data center modernization.
Jones was also a senior program manager for cloud, data center and cyber solutions for about two years, managing the Amazon Web Services and Microsoft Azure accounts to enhance efficiency and discounts throughout the company.
During his tenure, the company was awarded the $89M task order to offer energetics R&D support for the Office of the Secretary of Defense and the Combat Capability Development Command – Armament Center.
The Air Force awarded the single-award, cost-plus-fixed-fee deal through its Information Analysis Center Multiple Award Contract. The award includes a five-year period of performance.
Under the terms of the task order, the defense contractor is tasked to deliver R&D focused on designing, synthesizing and scaling up energetic materials.
Before joining Leidos in August 2016, Jones spent nearly 13 years at Lockheed Martin, serving in various positions of increasing responsibility. His most recent role was senior program manager for cloud and data center solutions from January 2015 to August 2016.
He graduated with a double degree in material science and engineering and public policy and technology from North Carolina State University and earned his master of science in systems engineering from John Hopkins University.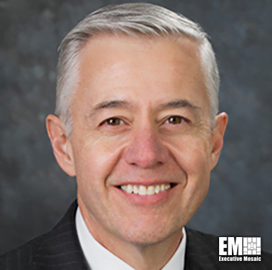 Kenn Todorov is the sector vice president and general manager at Northrop Grumman, bringing into the role more than two decades of experience in leading organizations.
His track record includes large-enterprise leadership, government relations, congressional liaison, cybersecurity, missile defense, aviation, homeland defense and financial and training management, according to his LinkedIn profile.
Todorov's combat systems and mission readiness unit offers various technology services, sustainment and modernization solutions, integrated battle command systems and tactical weapons and information systems for the military and civilian clients.
In particular, he directs the group tasked to develop and integrate advanced missile defense, secure communications, sensing capabilities, protection technologies and readiness solutions for defense customers.
During his tenure, the Department of Defense chose Northrop Grumman's Forward Area Air Defense Command and Control system as the interim command and control system for future counter-small unmanned aerial system procurements, following its validation as a "best-of-breed" anti-small drone system.
According to Todorov, the company's FAAD C2 system has been deployed in missions across forward operating bases and other international sites since 2005.
Specifically, the FAAD C2 has been used in C-UAS and counter-rocket, artillery and mortar missions owing to its performance and easy integration with existing sensors, effectors and warning systems that open opportunities for real-time defense against short-range and maneuvering threats, Northrop Grumman said.
He promoted the FAAD C2's continuous evolution amid the emergence of new threats like sUAS and committed to maintaining the system's reliability to protect deployed troops.
Before joining Northrop Grumman in April 2106, Todorov completed a three-decade service career in the U.S. Air Force and retired as a brigadier general.
During his stint in the service, he served as deputy director for the Missile Defense Agency and an adviser to the MDA director in the deployment of the Ballistic Missile Defense System.
Todorov also assumed senior leadership positions at the Joint Integrated Air and Missile Defense Organization, Northern Command and North American Aerospace Defense Command.
He earned his bachelor's degree in history from Siena College and his master's degrees in business administration from National University, national security from the Naval War College and strategic studies from the Air War College.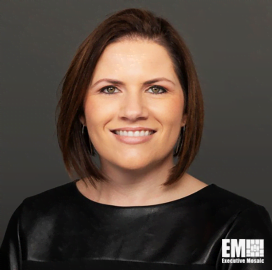 Liz Seaborne, a Potomac Officers Club member, serves as SAIC's vice president and contracts director for the defense systems group, a role she has held since December 2017.
She oversees the $3B unit's contract activities in various agencies and services, including the Army, Navy and Marine Corps, Defense Logistics Agency and overseas customers, her LinkedIn profile said.
In addition, Seaborne is the contracts lead and management of complex contractual issues and offer guidance and leadership to cross-functional business team members.
She also leads in the identification, development and deployment of a wide range of contract formation, negotiation and administration policies and processes, including the day-to-day supervision of more than 40 contract professionals.
Moreover, Seaborne helps in areas of procurement processes such as proposal analysis and compliance reviews, evaluation of Federal Acquisition Regulation and Defense FAR terms evaluation, pricing strategy, risk identification and mitigation and teaming agreements.
Prior to the role, she spent almost seven years as vice president and contracts director for the Navy and Marine Corps customer group, handling the $1B group's transactions and directing 37 contract support professionals with different responsibilities.
Previously, Seaborne served for nine months as east coast contracts lead and deputy contracts director, in charge of six operations with yearly earnings of over $1B.
From October 2009 to April 2013, she held the position of operations contracts manager for the command, control, communications, computers and IT business segment, managing four individual groups within a $100M operation with over 400 employees.
Earlier, Seaborne was a contracts and subcontracts manager for two years for the C4IT business unit, where she assisted special projects and served as the contracts lead for several strategic proposal initiatives.
She began her career at SAIC serving as a contracts representative from December 2002 to September 2005. She was promoted to senior contracts representative for operational intelligence solutions and integrated security and system solutions business units.
Seaborne also worked as a contracts specialist at Advanced Management Technology and a contract associate at Orbital Sciences.
She earned her bachelor's and master's degrees in business administration from the University of Maryland University College and from The Citadel Graduate College, the Military College of South Carolina.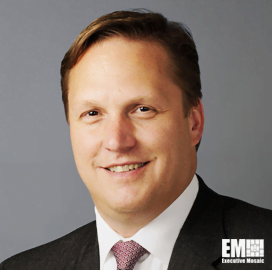 Glenn Hickok, as vice president at Noblis, oversees the company's defense mission unit that provides various technical and scientific services such as artificial intelligence, identity management, forensics, life sciences, data analytics, cybersecurity and cloud transformation.
A seasoned executive with a track record in profit and loss management, he specializes in corporate and go-to-market strategies, developing sales teams and designing demand for new and emerging technologies, according to his LinkedIn profile.
In addition, Hickok has a background in biometrics, identity management, digital and mobile forensics, data storage, data management, disaster recovery, enterprise software, software as a service, advanced data analytics and cybersecurity.
His unit's clients include the Air Force, Army, Navy, Defense Advanced Research Projects Agency and Defense Threat Reduction Agency.
Before joining Noblis, Hickok was president for almost seven years at Micro Systemation AB, in charge of P&L of business areas in the U.S., Canada, U.K., Australia and New Zealand. He also combined international teams, maximized go-to-market strategy and restructured organization to achieve revenue, profit and market share growths.
Previously, he spent almost seven years at Cross Match Technologies, serving in several senior leadership roles. His most recent role was a six-month stint as president, overseeing the establishment of Joint Venture and new partnerships to meet emerging market requirements.
From April 2002 to January 2007, Hickok served as a district manager at EMC Dell, leading the $40M business line for a Fortune 500 IT company that offers hardware and software products. He was also responsible for developing value propositions to integrate various commercial technologies into solution sets to cater to certain customer needs.
He has over 25 years of experience working in or with governments, including 10 years of military service as a helicopter pilot in the Navy and on the Chief of Naval Operations staff in the Pentagon.
Hickok graduated from the University of San Diego with a bachelor's degree in electrical engineering and received his master's degree in international security from Georgetown University.
ABOUT POTOMAC OFFICERS CLUB
The Potomac Officers Club is owned and operated by Executive Mosaic. Since 2002, Executive Mosaic has been a leader in media and exclusive senior executive networking programs primarily targeted to the U.S. federal government contracting (GovCon) marketplace. In addition to connecting executives of consequence into a fabric of like minded communities, the company's growing cross-media platform serves as a leading source of news about the people, policies, trends and events shaping the nation's GovCon sector.