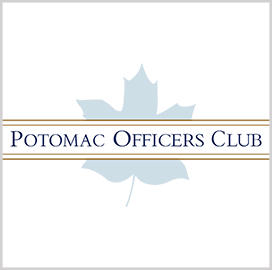 Full employee ownership
Five Executives in Employee-Owned GovCon Companies
There were about 6,272 unique employee stock ownership plans in the United States as of 2018, the most recent year for which data is available, according to the National Center for Employee Ownership. Underlying worker ownership supports the principle that Americans want to work for themselves. Still, Harvard Business Review argues that the true test of employee ownership lies in how that ownership affects corporate performance.
Based on HBR's study, companies start to grow moderately faster on average after the creation of an employee stock ownership plan. This is in addition to the model's positive influence on corporate performance and productivity.
The Potomac Officers Club — a division of Executive Mosaic — features five executives from government contracting companies that have instituted a full employee ownership model.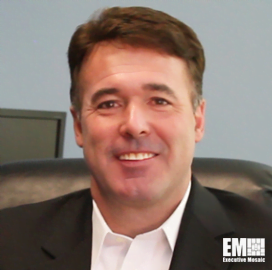 Kevin Robinson is the president and chief executive officer of Modern Technology Solutions, Inc., an engineering services and technology solutions provider based in Alexandria, Virginia.
Robinson has been president of MTSI since 2013 and assumed the position of CEO in 2014. Throughout his tenure, his focus has been on strategy, leadership, innovation and customer service, according to his LinkedIn profile.
Under Robinson's leadership, MTSI achieved its employee stock ownership plan of becoming 100 percent employee-owned. Having an ESOP ownership structure allows the company to improve upon a package of benefits offered to employees and talented recruits, he told ExecutiveBiz.
Before becoming president and CEO, he served as MTSI's vice president of strategic development for nearly six years. The role put him in charge of developing differentiating capabilities across the company's core service lines.
Robinson started out his career at the company as an acquisition and technology group lead. He held the role for 10 years, during which time he provided engineering, test, modeling and simulation analysis services and products to customers like the Missile Defense Agency and NASA.
Before joining MTSI, he was an engineer and program manager at GRCI, which now operates as AT&T Federal. While at GRCI, he was involved in projects revolving around advanced unmanned vehicles, sensors, fire control and lightweight interceptors.
Robinson graduated from Rensselaer Polytechnic Institute in 1987 with a bachelor's degree in aerospace engineering.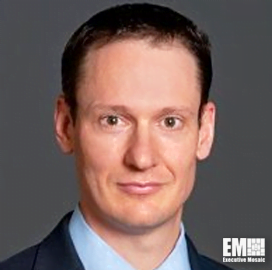 Mark Carter serves as the president and chief operating officer of TechFlow, an employee-owned company that provides digital services, logistics and scientific solutions to government and commercial clients.
TechFlow credits Carter with driving the expansion, profitability and efficient operation of the company since his entry as COO in August 2016.
As president, he is now also responsible for leading TechFlow's day-to-day operations, including service delivery, business development, contracts, legal matters and human resources, according to his LinkedIn profile.
Under his watch, TechFlow won a $978 million contract from the Transportation Security Administration to implement a performance-based logistics program to sustain government-certified explosives detection systems.
Carter has over 20 years of experience in government consulting and, according to TechFlow, has a successful track record of integrating and growing businesses.
Prior to joining TechFlow, he served as the deputy operations manager for Leidos' logistics solutions operation unit. His responsibilities included program, independent research and development, financial management, managing key captures and balancing investment priorities.
He spent 15 years in various leadership roles at Science Applications International Corporation, according to his LinkedIn profile.
He spent five years as a division manager for a profit and loss center at SAIC and was responsible for financial planning and performance, business development, risk management, staff development and retention and program execution oversight.
Carter earned a bachelor's degree and a master's degree in civil engineering from Queen's University.
Michael Sweeney is an executive vice president at HNTB, an employee-owned infrastructure firm that serves public and private companies, including contractors.
Sweeney is concurrently the president of HNTB's eastern U.S. operations.
According to his LinkedIn profile, he is responsible for about 2,000 professionals working within the firm's northeast, mid-Atlantic and southeast divisions.
Sweeney has been with the Kansas City, Missouri-headquartered infrastructure firm since 2012, when he started as a leader for the New York office, working as the principal-in-charge for several projects.
His previous roles at the firm include working as chairman of HNTB professional services and president of the northeast division, which includes operations in New York, New Jersey, Pennsylvania and Connecticut.
Sweeney joined HNTB from TranSystems, where he spent nearly three years as vice president for the company's transit market sector.
The HNTB EVP is a veteran of AECOM, where he spent more than 22 years as a vice president. During his career at the infrastructure consulting firm, Sweeney served as principal-in-charge of projects worth $26 billion.
Sweeney is an expert in civil engineering, public transport and contract management, his LinkedIn profile states.
He is also adept in the fields of construction management, transportation planning, feasibility studies and project planning.
The industry veteran began his career in 1987 at Envirodyne Engineers, a company focused on engineering services.
The HNTB executive is a graduate of Pratt Institute with a bachelor's degree in civil engineering. He also holds a master's degree in construction engineering and management from New York University's Tandon School of Engineering.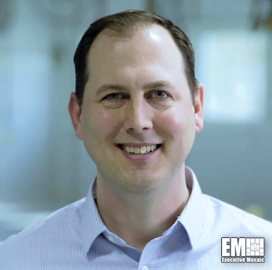 Aaron Brandt is a vice president and general manager at Hypertherm, an associate-owned engineering and manufacturing services company headquartered in Hanover, New Hampshire.
Brandt is the VP and GM of Hypertherm Ventures. He leads the development of the company's Horizon 3 strategy, with the goal of creating new businesses through technology and innovative go-to-market models, according to his LinkedIn profile.
He is double hatted as VP of engineering, which puts him in charge of all of the company's research and development activities, including technology development, new product development and product lifecycle support.
Having been with Hypertherm for more than 23 years, Brandt held various positions at the company.
He worked his way up to becoming VP, starting out as a research and design engineer in 1998. Working under the company's heavy industrial plasma systems business, he developed new plasma cutting machines and processes.
After nearly seven years, he was promoted engineering manager of the business unit. The role gave him the opportunity to deliver new product and technology platforms for plasma cutting, including the HyPerformance HPR line of mechanized products.
He was then appointed GM of heavy industrial plasma systems, with a focus on all aspects of the business unit's marketing, operations and engineering. He held the role for more than four years before being promoted to VP.
Brandt is a graduate of Penn State University, where he completed his bachelor's and master's degree in mechanical engineering.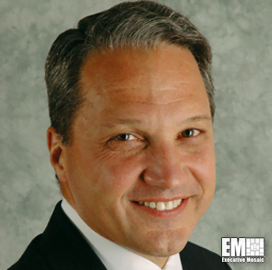 William Hoover, a veteran of the information systems and services market sector, serves as the chairman of the board of directors of American Systems.
American Systems is a government services contractor that describes itself as one of the largest employee-owned companies in the United States. The Virginia-based company offers solutions in enterprise information technology, test and evaluation, acquisition and lifecycle support, engineering and analysis and training.
Executive Mosiac, the Potomac Officers Club's parent company, inducted Hoover into the 2014 edition Wash100, a selection of executives making an impact in the government contracting sector.
Hoover served as the president and CEO of American Systems from 2005 to 2014, according to his profile on the company's website.
Prior to joining American Systems, Hoover served as the president and chief operating officer of Dynamics Research Corporation, which was a defense contractor that mainly provided engineering services for the Department of Defense.
His role was focused on developing DCR's business growth strategy by delivering documented and repeatable business solutions in identified strategic business areas, according to his profile. DRC was succeeded by engineering and logistics company Engility.
Hoover previously served as the president and CEO of FutureNext Consulting, an e-business and supply chain consulting firm serving the mid-market.
He also served as senior vice president of Oracle Service Industries, executive VP of BDM International and president and COO of PRC.
A veteran officer of the U.S. Navy, Hoover earned a bachelor's degree in aerospace engineering from the U.S. Naval Academy.
ABOUT POTOMAC OFFICERS CLUB
The Potomac Officers Club is owned and operated by Executive Mosaic. Since 2002, Executive Mosaic has been a leader in media and exclusive senior executive networking programs primarily targeted to the U.S. federal government contracting (GovCon) marketplace. In addition to connecting executives of consequence into a fabric of like minded communities, the company's growing cross-media platform serves as a leading source of news about the people, policies, trends and events shaping the nation's GovCon sector.
Category: Articles
Tags: Aaron Brandt American Systems employee stock ownership plan ESOP Executive Mosaic Executive Profiles full employee ownership mode govcon government contracting Harvard Business Review HNTB Hypertherm Kevin Robinson Mark Carter Michael Sweeny Modern Technology Solutions National Center for Employee Ownership Potomac Officers Club TechFlow William Hoover