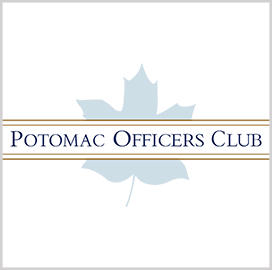 Environmental services
Five Executives in Environmental Services GovCon
President Joe Biden wants the United States to achieve net-zero emissions economy-wide by no later than 2050. The Department of Energy is conducting a cleanup of the environmental legacy of five decades of government-sponsored nuclear weapons development and nuclear energy research.
The federal government regularly turns to the private sector for help in achieving such goals.
Some companies in the environmental services sector provide physical services tailored to a client's specific needs, while others offer consultancy and planning services to help organizations remain in compliance with the government's environmental mandates.
The Potomac Officers Club — a division of Executive Mosaic — features five executives in the environmental services sector.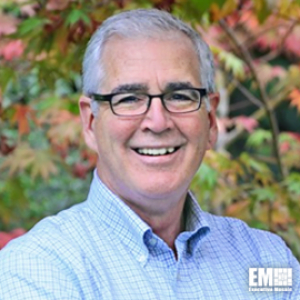 Geoffrey Compeau serves as senior vice president and client operations director for the federal west region at Weston Solutions, a provider of national environmental and infrastructure support services.
He has nearly three decades of experience in project, program and operations management in the federal and commercial sectors, Weston Solutions said.
Before he joined the company in September 2014, Compeau spent five years as VP at CB&I Federal Services, according to his LinkedIn profile.
He was responsible for CB&I's federal environmental operations, which included major programs conducted for the Department of Defense and the Environmental Protection Agency.
From 2000 to 2007, Compeau was VP of federal programs at CB&I, when it was still known as Shaw Environmental & Infrastructure. The said role was responsible for growing and executing the company's commercial and federal projects in the Northwest region.
He also served as a principal at Geosyntec Consultants and at URS, formerly known as Woodward/Clyde.
Weston Solutions said that Compeau has been on Department of Energy advisory boards and program development teams. He is also the president of the Puget Sound Engineering and Science Scholarship Fund.
Compeau earned a bachelor's degree in environmental sciences and chemistry and a doctorate in chemistry and biomedical sciences from Rutgers University.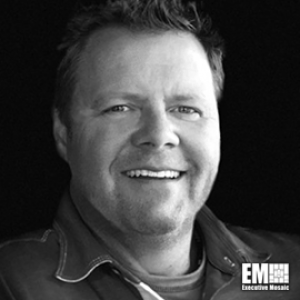 William Badger is business development director of nuclear and environment at Amentum, working out of Englewood, Colorado. His LinkedIn profile reveals that he has 25-years of experience in strategy, program management, sales and communications, and is able to offer a unique blend of expertise in strategic planning, capture management, marketing, business development, stakeholder engagement and execution of large and complex projects.
Badger has specific expertise in socioeconomic and community transition. He has led collaborative teams consisting not only of his own staff but joint ventures with other companies in pursuit of complex and technically challenging nuclear programs. He lists his professional specializations as capture management, strategy development, media relations, risk communications, public outreach, government and community affairs, special events and promotions coordination, marketing campaigns and stakeholder relations.
Badger became part of Amentum, a Maryland-based provider of engineering and technical services to the defense market, when it transitioned from being a division of AECOM Management Services to an independent organization in early 2020. He held the same position in the company when it was still known as AECOM.
Before joining AECOM, Badger held several vice presidential roles at CH2M, now part of the Jacobs Group, a Colorado-based civil engineering firm. At one time, he served the company as vice president of business development and strategy for key pursuits and nuclear programs.
Badger earned his degree in communications from the University of Colorado Boulder.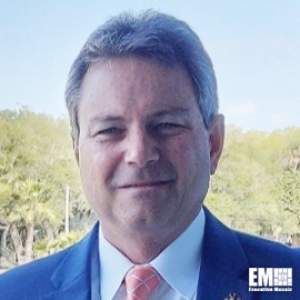 Kenneth Melchiorre is double hatted as Jacobs' vice president for federal and environmental solutions and director of project services.
His responsibilities include leading a $1.5 billion business unit that supports environmental and buildings/infrastructure sales and operations design, design/build, construction and facility services.
Previously, Melchiorre had a two-year stint leading the project services team supporting the engineering company's global environmental solutions operating unit, according to his LinkedIn profile.
Melchiorre transitioned to Jacobs from CH2M. Jacobs acquired the engineering company in 2017.
While at CH2M, he held various VP and business unit director roles. As one of the company's executives, he had profit and loss responsibility for federal programs within the Department of Defense, Federal Emergency Management Agency, National Science Foundation and NASA.
Earlier in his career, he was a project manager for facility management at IAP Worldwide Services, a Florida-based company that provides global-scale logistics, facilities management, and advanced professional and technical services.
He entered the private sector following a 23-year service career with the U.S. Navy.
Melchiorre holds a bachelor's degree in civil engineering from the University of Idaho. He also has a Master of Business Administration degree from Jacksonville University and a master's degree in environmental engineering from Penn State University.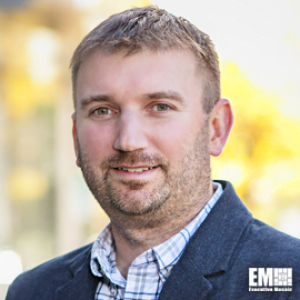 Scott Lowe is the director of environmental services at Philadelphia-based engineering firm McCormick Taylor. He specializes in stream restoration and fluvial geomorphology, natural resource management and wetland mitigation. He has been the director of environmental engineering since October 2017.
Lowe oversees environmental design, permitting, planning and natural resource assessment activities for the company. He also played key roles in several restoration projects in the U.S. mid-Atlantic region. He joined the firm in September 2005 as an associate who handles stream restoration, watershed management and water quality analysis, according to his LinkedIn account.
The environmental services director previously served as the president of the Maryland Stream Restoration Association. He is part of multiple committees at the nonprofit organization Chesapeake Bay Trust.
He started his career in August 1997 as an associate at Sparks, Maryland-based engineering firm KCI Technologies.
Lowe holds a master's degree in environmental engineering from Johns Hopkins University and a bachelor's degree in environmental science from Virginia Polytechnic Institute and State University.
McCormick Taylor is a civil engineering firm that provides environmental design, planning and solutions. It works on improving community safety, mobility and functionality. The organization has 17 offices across the U.S.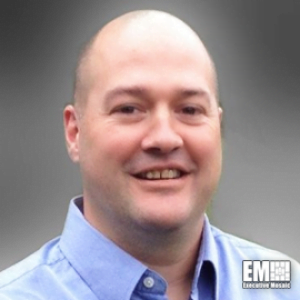 Mark Welsko has been serving as the chief technology officer of Worldwide Environmental Services since February 2018.
As CTO, he ensures that the company's technology strategy aligns with the enterprise-wide business strategy. Part of Welsko's job is to identify competitive advantages and technological trends, lead research efforts aimed at improving company-owned technological assets and deliver adaptable technological solutions to solve customer problems.
Welsko took on roles of increasing responsibility at WES before landing the CTO position, according to his LinkedIn profile.
He joined the company in April 2002 as a director in charge of mission critical design. Later on, he was named technical director and was tasked with managing the delivery of WES and subcontractor services to customers.
His first executive role came in January 2016. As vice president of technology, Welsko was responsible for corporate research and development, new product and service integration, and internal corporate technology development and improvement.
Outside of WES, he had a nearly two-year stint as VP of business development at Concertim USA, where he led the development of a sales channel network and the expansion of the North American customer base for the Concertim data center infrastructure management software package.
Welsko graduated from the University of Delaware with a bachelor's degree in electrical and electronics engineering.
ABOUT POTOMAC OFFICERS CLUB
The Potomac Officers Club is owned and operated by Executive Mosaic. Since 2002, Executive Mosaic has been a leader in media and exclusive senior executive networking programs primarily targeted to the U.S. federal government contracting (GovCon) marketplace. In addition to connecting executives of consequence into a fabric of like minded communities, the company's growing cross-media platform serves as a leading source of news about the people, policies, trends and events shaping the nation's GovCon sector.
Category: Articles
Tags: Department of Energy Executive Mosaic Executive Profiles govcon government contracting Joe Biden net zero