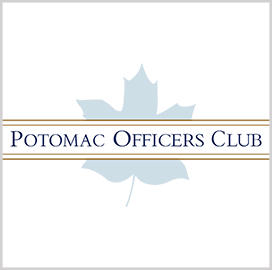 Telecommunications
Five Executives in Federal Telecom GovCon
Since the beginning of the outbreak, the coronavirus pandemic has been accelerating structural challenges and trends in the telecommunications industry. Players in the sector have been looking for new ways to monetize advanced wireless networks to weather the challenges of the global health crisis, according to professional services company Deloitte.
Out of all the telecom technologies, 5G received the most attention from both the federal government and the private sector in 2020. Keith Nakasone, an acquisition official at the General Services Administration, recently said federal agencies are already taking advantage of 5G capabilities to accelerate information technology modernization. 5G's wide range of applications stretch from the Department of Veterans Affairs' health information technology to the Air Force's space data transport projects.
The Potomac Officers Club — a division of Executive Mosaic — presents five telecommunications executives in the federal government contracting sector.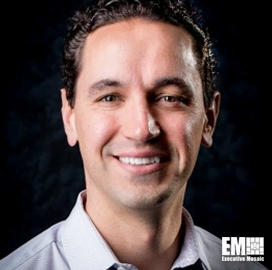 Andres Irlando is a seasoned telecommunications executive currently serving as the senior vice president of Verizon. He is double-hatted as the president of both Verizon Connect and the public sector for the Verizon Business Group.
As leader of Verizon public sector, he is responsible for a business unit dedicated to providing wireless solutions and managed and professional services to government customers, according to his LinkedIn profile.
Previously, Irlando spent more than four years as the chief executive officer of Verizon Connect. During his stint as CEO, he led efforts to drive organic revenue growth and spearheaded the acquisition of nine start-ups, including Fleetmatics, Telogis and NetworkFleet.
Before that, he served as the president of the southwest region for Verizon Wireless. For nearly three years, he was responsible for the company's sales, operations, marketing and customer experience within the region.
He also worked for Verizon as the vice president of wireless customer service operations. The role put him in charge of tier 1, 2 and 3 representatives in company-owned call centers in Sacramento, Orange County, Phoenix, Albuquerque, Salt Lake City and El Paso.
Prior to joining Verizon, he was the president of the Cesar Chavez Foundation, an organization committed to uplifting the lives of Latinos and working families by inspiring and transforming communities.
Earlier in his career, Irlando served as vice president of govWorks and as an associate attorney at O'Melveny & Myers.
He holds a bachelor's degree from Harvard College and a Juris Doctor degree from Stanford Law School.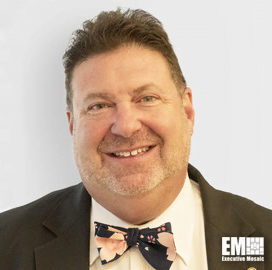 Curtis Levinson serves as the chief information security officer at MetTel, a provider of telecommunications and information technology solutions to businesses and government agencies.
Levinson has over 30 years of experience in cybersecurity. He is currently responsible for key strategic projects and relations for both industry and government clients, MetTel said.
His specializations include cybersecurity, compliance, continuity and recovery, privacy, cloud technology, information governance and supply chain security, he said in his LinkedIn profile.
Levinson said he is familiar with the policies and procedures of the National Institute of Standards and Technology, Federal Information Security Management Act, Federal Risk and Authorization Management Program and the Department of Defense's Cybersecurity Maturity Model Certification program.
According to his LinkedIn profile, Levinson was selected by the North Atlantic Treaty Organization to represent the United States as the sole advisory subject matter expert on cyber defense for the Industrial Resources and Communications Services Group.
He said he provides guidance to the group on cyber issues and specific NATO-related electronic communications vulnerabilities, threats and remediation.
Levinson earned postgraduate degrees in technology management from the Wharton School, in tele-information from Columbia University in the City of New York, in low-intensity conflict and counter-terrorism from the National War College and in econometrics from the London School of Economics and Political Science.
He also holds a bachelor's degree in internal economics from the American University and an honorary doctor of humane letters from Capitol Technology University.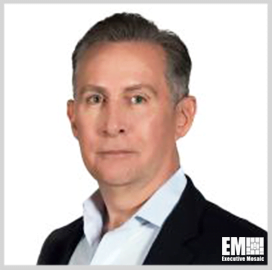 Edward Morche serves as the president of Lumen's North America enterprise and public sector team. Lumen said Morche has more than 25 years of experience in business and technology.
In his current role, Morche is responsible for medium, large and multinational customers; government agencies; large educational institutions; and research networks, Lumen said.
Morche previously held several senior leadership roles at Level 3 Communications, a hybrid networking and cloud solution provider that was acquired by CenturyLink in 2017.
According to his LinkedIn profile, Morche's roles at Level 3 include group vice president for regional and government enterprise, senior VP and general manager of federal sales, VP of carrier offer management, VP of business development and VP of product management.
He said that he later transitioned to CenturyLink to serve as president of strategic enterprise and government markets, a role he held for nearly three years.
Prior to joining Level 3 in 2001, he served as VP of network operations at Igaea Communications. He said he was responsible for engineering, liquidity coverage ratio, route management, provisioning, purchasing and fault resolution.
He spent four years at Teleglobe in managerial roles that oversaw global traffic management. Prior to Teleglobe, he briefly served as business operations manager of global engineering services at Global One.
At one point, Morche ran his own company. As owner and operator of Baukunst Construction, he completed full design-phase work with clients, obtained permits and inspections, managed payroll, and planned carpentry and masonry construction, according to his LinkedIn profile.
He earned both a bachelor of science degree and a professional degree in architecture from the Catholic University of America.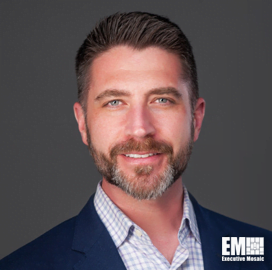 Jim Gwiazda serves as assistant vice president for AT&T's operations in the East region.
As assistant VP, Gwiazda is responsible for ensuring that the telecommunications company provides value to organizations within the public sector.
Gwiazda has been leading AT&T's Eastern operations since August 2020 and is based in Washington, D.C., according to his LinkedIn profile.
Prior to his current role, he oversaw the West region, providing operational and strategic sales leadership.
Gwiazda has been with the company since 2000. During his first seven years at AT&T, he progressed through various positions with increasing responsibility, including as mobility service manager, supervising multiple accounts.
His previous roles at the company also included group sales manager and director of AT&T's federal civilian practice.
He worked as federal civilian director for five years and led the business' double-digit growth. After that, he was promoted to the role of assistant VP for the federal civilian segment, leading a team responsible for mobile, network and professional service engagements for federal public sector accounts.
The operations expert joined the Dallas, Texas-headquartered telecommunications company after a 12-year career within the U.S. Army Reserve.
His military service included overseas deployment to Guatemala, Kuwait and Iraq, supporting various military operations.
Gwiazda is a graduate of Northeastern University with a bachelor's degree in business administration and management. He also holds a master's degree in business administration from George Washington University.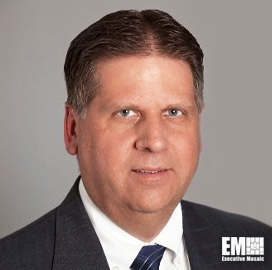 Michael Plourde joined Comtech Telecommunications in March 2020 as the vice president of global engineering and programs.
Plourde's career spans more than 20 years. He is experienced in operations management, process management, corporate strategy, business development, organizational management, contract negotiations, change management, budgeting and forecasting, wireless communications, strategic partnerships, mergers and acquisitions and corporate integrations.
Before assuming his current position, Plourde briefly served as the VP of global engineering and as an integration adviser for Speedcast International, according to his LinkedIn profile.
During his four-month stint with Speedcast, he helped define a new functional organization called Global Engineering that included advanced engineering and systems integration. He also supported the integration of Globecomm Systems' U.S. government and commercial business into the Speedcast organizational structure.
He spent much of his career working for Globecomm prior to its acquisition by Speedcast. He started his career with the company in 1995 as a project engineer and went on to hold various leadership positions.
In 2002, he climbed the ranks to become Globecomm's VP for government programs. The role put him in charge of developing an annual business plan focused on sustained growth in bookings, sales and profit margin.
Plourde was later promoted to senior VP of the company's Program Management Office. He managed Globecomm's global PMO resources to support pre-sales, bid and proposal, contract review, implementation management and transition to operations.
He also served as the company's executive VP for global engineering and programs.
The executive graduated from Worcester Polytechnic Institute with a bachelor's degree in engineering.
ABOUT POTOMAC OFFICERS CLUB
The Potomac Officers Club is owned and operated by Executive Mosaic. Since 2002, Executive Mosaic has been a leader in media and exclusive senior executive networking programs primarily targeted to the U.S. federal government contracting (GovCon) marketplace. In addition to connecting executives of consequence into a fabric of like minded communities, the company's growing cross-media platform serves as a leading source of news about the people, policies, trends and events shaping the nation's GovCon sector.
Category: Articles
Tags: 5G Air Force Andres Irlando Curtis Levinson Deloitte Department of Veterans Affairs Edward Morche federal govcon government contracting information technology Jim Gwiazda Keith Nakasone Lumen MetTel Michael Plourde modernization pandemic space data telecom VA Verizon