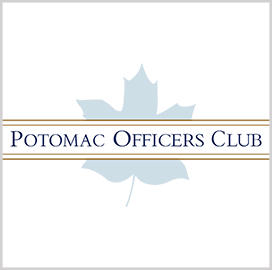 Financial industry
Five Executives in Financial Technology GovCon
The financial sector has benefited greatly from technological innovation, from the use of advanced algorithms to automate stock trading to the adoption of biometrics tools and blockchain to enhance security. Research has also shown that banks can significantly cut down on operational expenditures by taking advantage of artificial intelligence and machine learning tools, according to TechFunnel.
Advancements in financial technology benefit not only private-sector businesses but also the federal government entities that regulate them. The Potomac Officers Club — a division of Executive Mosaic — features five government contracting executives from financial technology companies.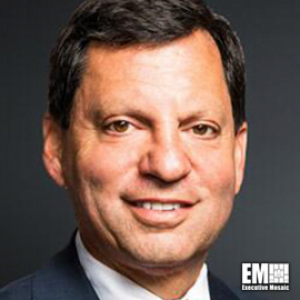 Frank Bisignano serves as the president, CEO and a member of the board of directors of Fiserv, a provider of financial technology solutions.
Headquartered in Brookfield, Wisconsin, Fiserv offers services in payments processing, risk and compliance, customer and channel management, business insights and optimization, according to its LinkedIn profile.
Fiserv said it serves clients in more than 100 countries and was named among FORTUNE World's Most Admired Companies for the eighth year in a row in 2021.
Bisignano joined the company in 2019 as president and chief operating officer. He assumed his current role in July 2020.
He previously served as chairman and CEO of First Data, a financial services company headquartered in Atlanta, Georgia.
According to Fiserv, Bisignano is credited with transforming First Data from a traditional payment processor to a modern financial technology company. He also led the company's $2.6 billion initial public offering in 2015.
Bisignano previously served as co-COO and CEO of JPMorgan Chase's mortgage banking division.
He also held various leadership positions in Citigroup, including chief administrative officer and CEO of the company's global transaction services unit.
Fiserv said Bisignano is currently on the boards of the National September 11 Memorial and Museum, the Mount Sinai Health System and The Battery Conservancy.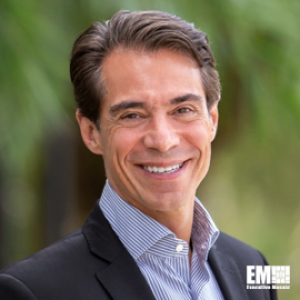 Odilon Almeida is the president, chief executive officer and a member of the board of ACI Worldwide, a provider of real-time electronic payment and banking solutions.
He leads a company that helps businesses in the airline, gaming, digital entertainment, retail, restaurant and travel industries provide more flexible payment options to their customers.
Prior to joining ACI Worldwide in March 2020, Almeida had a brief stint as an operating partner at private equity firm Advent International, according to his LinkedIn profile.
The executive spent much of his career working at Western Union.
During his 16-year tenure at the financial services company, Almeida ascended to the role of president. He managed WU's global consumer business and its money transfer and bill payment omni-channel business in 98 countries across North America, Europe, Latin America and the Caribbean.
Earlier in his career, Almeida worked for The Coca-Cola Company. In his four years at the multinational beverage corporation, he served as marketing director for Brazil and chief of staff for Latin America operations.
Additionally, he is a former personal care director at Colgate-Palmolive and chief operating officer of Alpargatas, a Brazilian producer of footwear, apparel and sporting goods.
Almeida graduated from Maua Institute of Technology with a bachelor's degree in civil engineering before completing his Master of Business Administration degree from the Getulio Vargas Foundation. He also took courses from IMD and Harvard Business School.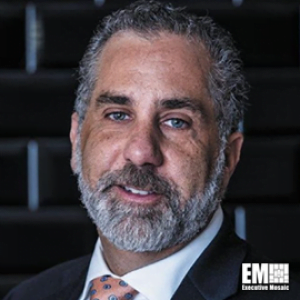 Timothy Bonacci serves as the president and CEO of Luma Financial Technologies, a Cincinnati, Ohio-based company that offers a platform for structured products and annuities.
Luma said its platform was born out of the technology of Navian Capital, a structured products wholesaler that Bonacci co-founded in 2005.
Bonacci has 20 years of experience in the financial services sector and has held senior positions at large regional banks. According to his LinkedIn profile, he specializes in securities, management, financial services, wealth management and banking.
He previously served as managing director of the private client group at Fifth Third Bank, headquartered in Cincinnati.
In the said role, Bonacci was in charge of client sales, relationship management and product development. He also served as the regional managing director of the wealth management group at PNC Bank, a financial services company based in Pittsburgh, Pennsylvania.
Bonacci earned a Master of Business Administration degree in finance from Saint Joseph's University and a bachelor's degree in economics from the Pennsylvania State University.
He also completed an executive education program in business management at the Wharton School of Business.
According to his LinkedIn profile, Bonacci has served for 18 years as the chairman of the foundation board of the Cincinnati Zoo & Botanical Garden.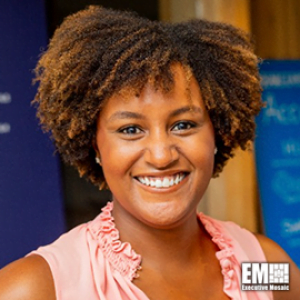 Kelly Fryer is the executive director of FinTech Sandbox, a New York City-headquartered nonprofit that helps financial technology startups build products.
According to Fryer, the company promotes FinTech innovation worldwide using a structured program of engagement between a startup, data partner and enterprise.
Fryer has been with the company since September 2020, having joined from Techstars, where she spent more than three years, according to her profile posted on LinkedIn.
She first worked at Techstars as a program manager, a role that involved identifying areas for innovation, improvement and other strategic initiatives for the company's global team.
Fryer was promoted to director after two years. As part of Techstars' Barclays Accelerator New York team, Fryer was responsible for sourcing and evaluating over 1,000 FinTech startups and working with the company's managing director to select 10 investments.
Prior to Techstars, Fryer spent less than a year at Hoosier Hatchery, an incubator for student-initiated businesses at Indiana University.
She worked as a startup adviser for the Johnson Center for Entrepreneurship and Innovation.
Earlier in her career, Fryer worked at Bloomberg, where she started as an analyst focused on equity index data. After about three years, she became a campus recruiting captain based in Princeton, New Jersey.
Between 2014 and 2015, Fryer served as a senior project manager for private companies.
The FinTech Sandbox executive director is a graduate of the University of North Carolina at Wilmington. She holds a bachelor's degree in business administration with concentration in accounting.
Her LinkedIn profile shows that Fryer also studied at Indiana University's Kelley School of Business with a master's degree in corporate innovation and strategic venture development.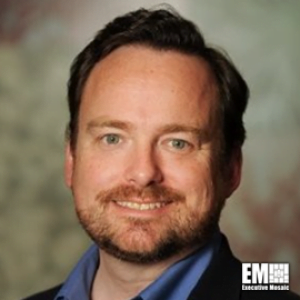 Bruce Corfield is currently the vice president of federal financial services at The MIL Corporation, working out of McLean, Virginia. By his own account, he has proven leadership experience in technical and management consulting for financial organizations.
Corfield further described himself as an account leader and business developer who is skilled in quality delivery, building teams and growing pipeline. He takes pride in leading enterprise-wide teams delivering business transformation, technology solutions and quality improvements for strategic financial and operational needs.
Corfield says on his LinkedIn profile that his professional strengths include analyzing business needs, delivering solutions, and integrating process, organization and technology changes.
Corfield has been working for The MIL Corporation for almost two and a half years. During that time, he has taken on the responsibility of leading business development and multiple delivery teams at U.S. federal government agencies. He has also advised clients on effective governance and business improvement opportunities.
Before assuming his present role, Corfiled was a senior manager at Deloitte. He served as a consulting leader who drove business development and delivery during his seven years at the auditing firm.
The greater part of Corfield's career was spent at Booz Allen Hamilton. He served in various capacities in his over 20 years with the company.
Corfield obtained his bachelor's degree in accounting from the University of Maryland. He later earned his Master of Business Administration degree from Georgetown University.
ABOUT POTOMAC OFFICERS CLUB
The Potomac Officers Club is owned and operated by Executive Mosaic. Since 2002, Executive Mosaic has been a leader in media and exclusive senior executive networking programs primarily targeted to the U.S. federal government contracting (GovCon) marketplace. In addition to connecting executives of consequence into a fabric of like minded communities, the company's growing cross-media platform serves as a leading source of news about the people, policies, trends and events shaping the nation's GovCon sector.
Category: Articles
Tags: ACI Worldwide Bruce Corfield Bruce Cornfield Executive Profiles FinTech Sandbox Fiserv Frank Bisignano govcon government contracting Kelly Fryer Luma Financial Technologies Odilon Almeida Timothy Bonacci