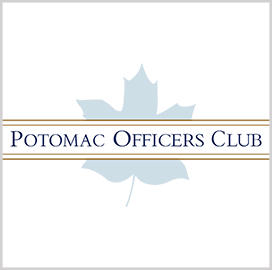 Cybersecurity
Five Executives in GovCon Companies Offering Zero Trust Security
On May 12, President Joe Biden signed an executive order to modernize the federal government's cybersecurity and improve threat information sharing with the private sector.
A key element of the executive order is zero trust, which Biden said is necessary to keep pace with increasingly sophisticated cyber threats. In the executive order's fact sheet, the White House said that outdated security models have led to systems in the public and private sectors being compromised.
The National Institute of Standards and Technology defines zero trust as a modern security architecture that does not automatically trust a user account solely based on its physical or network location.
NIST added that zero trust is a response to trends such as remote users, bring-your-own-device and cloud-based assets.
The Potomac Officers Club — a division of Executive Mosaic — features five executives in companies offering zero trust security support to government customers.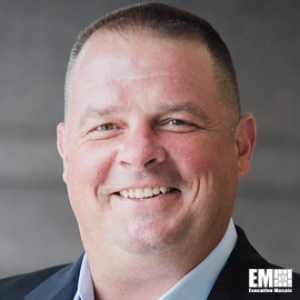 Barry Field is the chief executive officer of AppGate, a provider of secure access solutions for zero trust, digital threat protection and risk-based authentication.
He is also a partner at private equity firm Medina Capital, where he helps implement and improve portfolio company enterprise sales and go-to-market strategies aimed at increasing revenue and business development.
Field has been in the private sector for more than 30 years. He has experience across the enterprise technology and cybersecurity sectors, according to his LinkedIn profile.
Prior to joining Appgate, Field spent nearly three years as the chief revenue officer of Cyxtera Technologies, a company specializing in data center colocation and interconnection services. Appgate was spun out of Cyxtera in January 2020.
He also had a stint as CEO and board member of Cryptzone, which offers network, application and content security solutions. During that time, he led the execution of the company's strategic vision, product development, international growth and market expansion efforts.
Additionally, he dedicated nearly 14 years of his career working for Terremark Worldwide.
In his first seven years at the IT service management company, he served as vice president of worldwide sales and regional sales VP. He was then appointed senior VP of commercial sales and was tasked with establishing Terremark as a leader in cloud computing.
He was still a worldwide sales executive for Terremark after it was acquired by Verizon in 2011.
Field graduated from Fairfield University in 1992 with a bachelor's degree in marketing.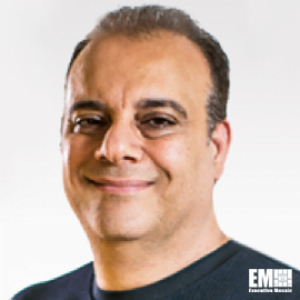 Wael Mohamed is the chief executive officer of Forescout Technologies, a Dallas, Texas-headquartered company focused on defending the enterprise of things.
Mohamed became CEO of Forescout in March after spending almost 12 years at Trend Micro, an information technology security company headquartered in Tokyo, Japan, and Irving, Texas.
His most recent role at Trend Micro was serving as president of the Trend Forward Capital business, according to his LinkedIn profile.
The Trend Forward Capital business focuses on providing entrepreneurs with funding, resources and connections. While serving as president, the business invested in companies such as Turbonomic, Attivo, Affectiva and Mojio.
Mohamed's previous roles at Trend Micro include chief operating officer and board member, with both positions based in Tokyo.
Prior to joining the cybersecurity company, Mohamed co-founded and served as president and CEO of Third Brigade, a Canada-based company focused on providing cloud-based security solutions for servers and virtual machines. Third Brigade was sold to Trend Micro in 2009.
The Forescout CEO, whose career spans more than three decades, is knowledgeable in the fields of cloud computing, strategic planning, business development, corporate development, and mergers and acquisitions, among others.
Currently, he serves as chairman of the board of directors of security operations center-as-a-service provider Cysiv.
Mohamed is a graduate of Canada's Dalhousie University with a bachelor's degree in computer science. He also attended Queen's University for an executive leadership program and Harvard University, where he earned a corporate director certificate.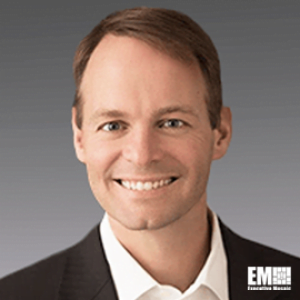 Rees Johnson serves as chief product officer at Forcepoint, a multinational software company that specializes in data protection and cloud access security.
Forcepoint said it offers solutions that bring together key elements of zero trust, including a zero trust network access solution, a data loss prevention product and a new cloud-based continuous user activity monitoring solution.
The company was named a Strong Performer in The Forrester Wave: Zero Trust eXtended Ecosystem Platform Providers report published in the third quarter of 2020.
In his role, Johnson is responsible for the company's whole portfolio. He provides leadership in product development and the overall product and customer experience, according to the profile posted on the Forcepoint website.
The company said Johnson plays an important role in its bid to build out data-first secure access service edge solutions for enterprises and governments.
He possesses more than 20 years of product leadership experience in network security, cloud security and software-as-a-service migration strategy.
Before joining Forcepoint in March, Johnson served as senior vice president of product management at Symantec, where he helped with a company-wide effort to move all products to support a full SaaS business model.
He also held product management and network security roles at McAfee, which was acquired by Intel in 2011.
Johnson earned a Master of Business Administration degree from The Wharton School and a bachelor's degree in science from the University of Utah.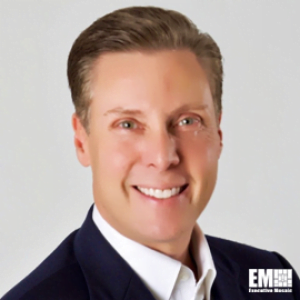 Troy Grubbs is the director of federal sales at CyberArk, a Massachusetts-based company specializing in privileged access management.
Grubbs is in charge of sales teams catering to civilian agencies, the Department of Defense and the Intelligence Community. He also engages in partnerships to expand the value and customer satisfaction of the company's access and identity management solutions, he says on his LinkedIn profile.
Before joining CyberArk in March, he was the federal sales lead at Hitachi Vantara. During that time, he managed a sales team focused on new DOD, civilian and IC customer acquisitions. He also led efforts to develop DataOps solutions that accelerate digital transformation.
Grubbs also had a two-year stint as director of federal partner sales at F5 Networks and an eight-year federal sales career at Hewlett Packard Enterprise, where he oversaw data storage sales, marketing and revenue growth.
He is also a former district manager for federal civilian sales at Data Domain, which was acquired by Dell EMC in 2009. His contributions helped the company onboard 12 new logo customers and achieve significant year-over-year revenue growth.
His career started at NetApp, a hybrid cloud data services and data management company headquartered in California. While working for the company, he served as an enterprise account manager for mid-Atlantic commercial sales and business development manager for federal sales.
Grubbs holds a bachelor's degree in industrial/organizational psychology from George Mason University.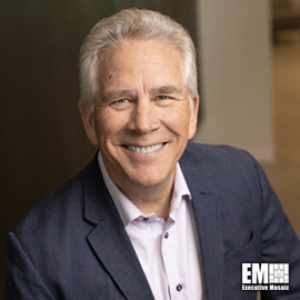 Mark McClain is the founder and CEO of SailPoint Technologies, based in Austin, Texas. By his own account, he has been an entrepreneur in the identity management market for more than 20 years, co-founding two companies that have driven innovation in the market.
In his role as CEO, McClain is passionate about building a corporate culture that brings good people together to accomplish great things. Apart from running his company, he loves giving back to the community and working with up-and-coming entrepreneurs to grow their businesses and expand Austin's influence in the technology marketplace, he says on LinkedIn.
McClain enumerated his professional specialties to include leadership, organizational development, innovation, culture, business operations, strategy and start-ups.
McClain founded SailPoint in 2005, offering identity security solutions to control access to customer networks. As head of the company, he directs and drives its overall vision and strategy while fostering relationships with customers, partners and investors. Since its foundation almost 16 years ago, SailPoint has become a leader in the identity governance market, he added.
McClain concurrently serves as the operating adviser of Elsewhere Partners, a growth-stage venture capital firm. The company is known for making seven-figure investments in upstart business software companies that are located outside of traditional venture capital hubs.
McClain earned his degree in economics from the Point Loma Nazarene University and his Master of Business Administration degree from the UCLA Anderson School of Management.
ABOUT POTOMAC OFFICERS CLUB
The Potomac Officers Club is owned and operated by Executive Mosaic. Since 2002, Executive Mosaic has been a leader in media and exclusive senior executive networking programs primarily targeted to the U.S. federal government contracting (GovCon) marketplace. In addition to connecting executives of consequence into a fabric of like minded communities, the company's growing cross-media platform serves as a leading source of news about the people, policies, trends and events shaping the nation's GovCon sector.
Category: Articles
Tags: Appgate Barry Field cloud CyberArk Executive Mosaic Executive Profiles Forcepoint Forescout Technologies Joe Biden Mark McClain National Institute of Standards and Technology NIST Potomac Officers Club Rees Johnson threat information sharing Troy Grubbs Wael Mohamed White House zero trust