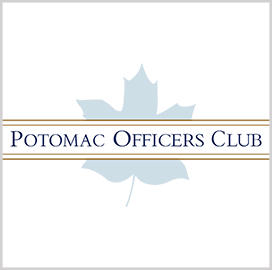 BAE M2A3 Bradley
Five Executives in Military Ground Vehicle GovCon
BAE's Bradley Fighting Vehicle has been supporting troops for nearly four decades. And while it was fit to deal with the Soviet Union's nuclear, biological and chemical weapons, modern U.S. adversaries have become far more technologically advanced.
Today, the Army is heavily invested in developing new technologies and capabilities for its ground vehicles – from data processing to artificial intelligence piloting. Militaries worldwide have begun extensively using unmanned ground vehicles to save countless lives and combat the evolving threat of terrorism, according to ReportLinker.
Autonomous path-finding, automatic target tracking, data compression, motion detection: These are only some of the advanced capabilities of the next generation of ground combat vehicles. The Potomac Officers Club – a division of Executive Mosaic – features five leaders paving the way for the future of military armor.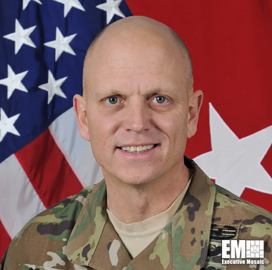 Brig. Gen. Richard Coffman serves as the director of the Army Futures Command's Next-Generation Combat Vehicle Cross Functional Team.
NGCV CFT is the group tasked with meeting the Army's demands for modern vehicle capabilities, from sensing and processing data to moving around in different physical and virtual terrain.
One of NGCV's ongoing efforts is its Optionally Manned Fighting Vehicle program, which is designed to eventually replace the Bradley Fighting Vehicle with an unmanned robot.
Before he assumed his current role in July 2018, Coffman was the deputy director of the Army's 1st Infantry Division stationed in Europe. He oversaw human capital management, logistics, supply, current and future operations planning and family and recreation programs.
Coffman spent his company grade years with the 3rd Armored Cavalry Regiment, the 2nd Cavalry Regiment and the National Training Center operations group.
He served as a field grade officer in the Joint Interagency Task Force South, the 1st Armored Division, the NTC and twice with the 3rd Infantry Division.
In 2008, Coffman served as a commander of a combined arms battalion of 947 soldiers. He was responsible for profit and loss, training, leadership development, planning, resourcing and financial management, among numerous other areas of concern.
Coffman spent the next 18 months as the Army's chief of operations tasked with supervising daily operations and training resources.
He earned a master's degree in business administration and management from Embry-Riddle Aeronautical University and a bachelor's degree in economics and government from Centre College.
After his COO role, he attended the Harvard Kenedy School as a national security fellow.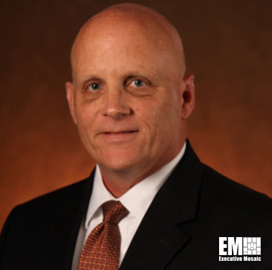 John Bryant serves as executive vice president at Oshkosh Corporation and president at Oshkosh Defense.
Bryant has overall responsibility for the company's global defense segment, including wheeled vehicle programs, manufacturing and operations, new product development, vehicle life cycle sustainment and aftermarket services.
During his current tenure, the company received major contracts for the defense markets. In late 2019, the organization secured a potential $803.9M deal to produce 2,721 joint light tactical vehicles for the U.S. Army, Air Force, Navy and the Marine Corps.
The transaction also included the delivery of 30 JLTVs to the country of Montenegro under a foreign military sales agreement.
The JLTVs, which can accommodate more than 100 various mission package configurations, are meant to help the military service branches execute their missions in support of the National Defense Strategy.
In early 2018, Oshkosh Defense landed a potential $476M contract to build medium tactical vehicles .The company was tasked to supply the family of medium tactical vehicles A2 variant under a firm-fixed-price requirements agreement with an ordering period of seven years.
Bryant joined Oshkosh Defense in 2010, serving as vice president and general manager for the Marine Corps programs unit for almost three years. In April 2013, he was promoted to senior vice president for defense programs, a role he held until April 2016.
He is a retired Marine Corps colonel with 28 years of service. As a Marine Corps program manager, he spearheaded various U.S. and foreign military sales acquisition programs, including tank systems, light armored vehicles and expeditionary fighting vehicles.
A former professor of program management at the Defense Acquisition University, Bryant earned his bachelor's degree in political science from Marquette University.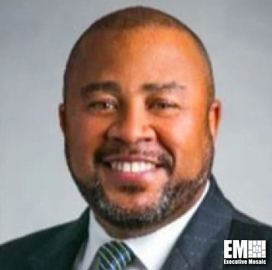 David Albritton serves as the president and general manager of General Motors' new defense business unit, focused on providing automotive technologies and services in the global aerospace, defense and security sectors.
He was previously the company's executive director of product development and international communications.
In the said role, he was responsible for creating and executing strategies for advanced engineering, vehicle design, quality, safety, propulsion systems, purchasing, supply chain and new product development.
Albritton oversaw internal and external communications for GM's businesses in China, South America, Asia Pacific, Australia, Canada, Mexico and other global regions. He also served on the board of managers for GM's defense unit.
Before he joined GM in September 2015, Albritton worked at global aerospace and defense company Exelis until it was acquired by Harris in 2015.
He had served as Exelis' vice president and chief communications officer starting when the company spun off from ITT in 2011.
Exelis credits him with leading the creation and successful launch of its global brand. Albritton also served as a member of Exelis' executive leadership team that created and executed the company's business strategy. He joined the said company in November 2008 as VP of communications.
Before the role, he was the director of media relations in Raytheon Technologies' global business development and government relations office. He also held senior communications positions at United Ways of America, Hewlett-Packard and Roebuck and Co.
He began his professional career in the Navy, where he spent 10 years as an officer, which included service on USS Portland during Operations Desert Shield and Desert Storm.
Albritton earned a bachelor's degree in general engineering from the U.S. Naval Academy in Annapolis and a master's degree in management from the Naval Postgraduate School in Monterey, California.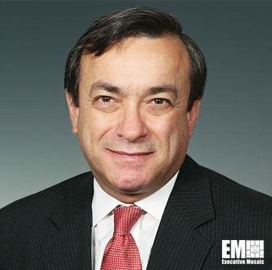 Mark Signorelli is BAE Systems Land and Armaments's vice president and general manager for combat vehicles, the business unit that specializes in tracked and wheeled vehicles products for its global customers.
The group, which also includes the support and technical services business segment, handles the portfolio of land combat transports, including the Bradley fighting vehicle, the M88A1/A2 platform, M109 and M113 family of vehicles and the ground combat vehicle program.
In addition, the unit provides military products for the U.S. Marine Corps, including the AAV7, amphibious combat vehicle and the Marine personnel carrier, according to his LinkedIn profile.
Signorelli also serves as the vice president and general manager for vehicle systems. The segment provides tracked, wheeled and amphibious vehicles for the domestic and international markets.
The group's portfolio includes the armored brigade combat team family of vehicles and ground combat vehicle; amphibious programs such as AAV, ACV, and MPC; wheeled programs including the Caiman and MRAP; the Swedish CV-90 combat vehicle and the Bv series of all-terrain vehicles.
Signorelli was vice president and general manager for weapons systems from April 2011 to September 2012.
He started his career at BAE Systems in July 2008, holding different leadership roles. He was vice president for army programs for 10 months. During his tenure, he led the development of advanced and manned ground vehicles for the U.S. Army's future combat system, including the non-line-of-sight cannon and mortar vehicles. He also oversaw the company's work in directed energy programs, including the development of a platform for the Army's high energy laser program.
In April 2009, Signorelli took on the role as vice president of and general manager for new vehicles and amphibious systems. For over a year, he directed the production of the ground combat vehicle, joint lightweight tactical vehicle, mine protected vehicles, amphibious systems and new systems development in related technology areas.
From February 2010 to March 2011, he served as the executive capture manager for the ground combat vehicle program.
An Army veteran of 21 years, Signorelli graduated from the University of Florida with a bachelor's degree in zoology.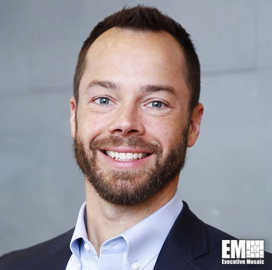 Jed Leonard serves as vice president for government and defense at Polaris Industries, a role he has held since July 2018.
He brings into the position more than 15 years of experience in the government and defense markets. He joined the company in 2007 serving in different roles of increasing responsibility, according to his LinkedIn profile.
Leonard's most recent role was director for government sales, tasked with executing a national strategy to develop and establish business with local, state and federal customers.
He began working for the organization in June 2007, serving as a business development officer for more than four years. He was responsible for the implementation of a national strategy for new business development and market identification to the defense industry.
Leonard was promoted in October 2011 as a manager for advanced vehicles, responsible for carrying out a national strategy for new opportunities through product development, marketing and product sales to the special operations forces of the military and federal agencies.
In November 2015, he served as a senior manager for more than a year overseeing the maintenance and growth of the Special Forces and U.S. Marine Corps businesses within the Polaris Defense unit.
Leonard began his career in August 2004 as an assistant coach in the U.S. Air Force Academy for more than a year.
From August 2005 to May 2007, he was an officer in the U.S. Air Force's financial and budget operations, managing a yearly budget of $24M, identifying funding shortfalls and supporting additional financing across seven organizations.
During his almost two-year stint in the agency, Leonard also handled various projects with different priorities and deadlines while maintaining complete accountability for them. He also managed a budget operation team for funds control and strategy of more than $200M in 20 programs.
Leonard graduated from the United States Air Force Academy with a bachelor's degree in management. He holds a master's degree in business administration from the University of Colorado at Colorado Springs.
ABOUT POTOMAC OFFICERS CLUB
The Potomac Officers Club is owned and operated by Executive Mosaic. Since 2002, Executive Mosaic has been a leader in media and exclusive senior executive networking programs primarily targeted to the U.S. federal government contracting (GovCon) marketplace. In addition to connecting executives of consequence into a fabric of like minded communities, the company's growing cross-media platform serves as a leading source of news about the people, policies, trends and events shaping the nation's GovCon sector.
Category: Articles
Tags: armor Army Army Futures Command artificial intelligence autonomous BAE Systems combat vehicles data processing David Albritton defense General Motors govcon government contracting Jed Leonard John Bryant Mark Signorelli military ground vehicles Bradley Fighting Vehicle Oshkosh Polaris Ross Coffman target tracking