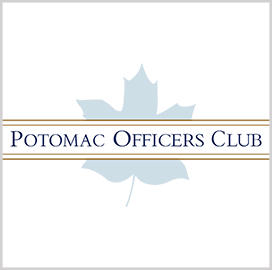 National security space
Five Executives in National Security Space GovCon
To maintain the U.S. military advantage over main potential threats such as China and Russia, the Department of Defense released in June 2020 the Defense Space Strategy.
The document says the Pentagon is initiating a major transformation of the country's national security space program, the National Defense Magazine reported.
"Space is now a distinct warfighting domain, demanding enterprise-wide changes to policies, strategies, operations, investments, capabilities and expertise for a new strategic environment," according to the DSS unclassified summary.
The latest strategy emphasizes four main lines of effort to deal with the challenges: establish an extensive military superiority in space; incorporate space into national, joint and combined operations; shape the strategic environment and collaborate with allies, partners, industry and other government agencies.
Simply put, outer space has come out as a key domain of potential conflict in the foreseeable future.
Amid the challenges are the opportunities that the new space plan and the outlook offer to the government contracting community in the years to come.
The Potomac Officers Club – a division of Executive Mosaic – features five executives leading the national security space of some prominent government contracting companies.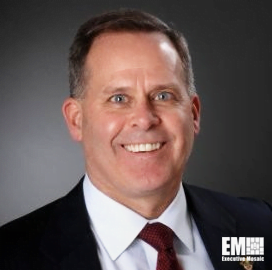 Mark Healy has been the vice president and general manager for national defense at Ball Aerospace since January 2020.
With over three decades of experience in aerospace, defense and commercial technology, he leads the unit that manages the portfolio of space systems and innovation for customers in the public and private sectors, according to his LinkedIn profile.
Under Healy's watch, the Colorado-based defense contractor, together with Booz Allen Hamilton, received a contract from the Space Rapid Capabilities Office to serve as the prime system integrator for the SpRCO Ground Command, Control and Communications system.
Healy said the GC3 System Integrator program offers a foundation to work with SpRCO and other space resiliency mission partners to develop and deliver advanced capabilities to support the warfighter.
Under the contract, the company is tasked with developing a multi-mission ground system for SpRCO. It will also support satellite operations capabilities to provide continuous modernization through automation, flexibility and commonality.
The award will add to Ball Aerospace's track record of supporting ground systems integration and support, including command and control operations, for critical civil and national defense programs.
Before joining Ball in 2003, Healy was a vice president at National Intelligence Systems, where he was in charge of all programs supporting the intelligence community. His main responsibility was to execute development programs.
Healy also served as senior director for the National GEOINT Space mission area, carrying out programs and developing business in the geospatial-intelligence community.
He held systems engineering and program management roles at GE Aerospace and Lockheed Martin and took on technical leadership positions in the telecommunications industry.
During his years of service in the Army, he was a paratrooper and combat engineer with the 82nd Airborne Division and 18th Airborne Corps.
Healy earned his bachelor's degree in engineering from the United States Military Academy at West Point.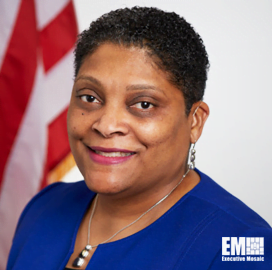 Cynthia Shelton serves as vice president for the national security and space business unit at Science Applications International Corporation, a role she has held since April 2019.
Headquartered in Reston, Virginia, SAIC specializes in IT solutions, logistics and supply chain, systems engineering, training and simulation, intelligence, cyber and cloud, IT modernization, space and data analytics, according to her Linkedin profile.
Shelton brings into the role more than 30 years of experience in the intelligence community and close to 20 years of combined military service in the Air Force and Air Force Reserves as an intelligence officer.
During her tenure, the defense contractor announced it won over $286M in national security contracts for the second quarter of fiscal 2021.
The contract wins included deals to manage and modernize the engineering information technology systems of defense and intelligence agencies. They were awarded to provide support services and solutions in systems engineering and integration, software, analytics, mission engineering and training.
One of SAIC's most recent awards is a $950M indefinite-delivery/indefinite-quantity Advanced Battle Management System contract.
Before joining SAIC in April 2019, Shelton took on the roles of senior director for special program sales at CenturyLink's strategic government segment, line of business vice president in the cybersecurity division at General Dynamics Advanced Information Systems.
From January 1999 to April 2010, she worked at SAIC for the first time, serving as vice president and operations manager. Earlier, she served as an associate at Booz Allen Hamilton and was a member of the technical staff at GTE.
A former executive committee member of the Industry Advisory Council, Shelton is a member of the Intelligence and National Security Alliance and the Armed Forces Communications and Electronics Association.
Shelton earned her bachelor's degree from the United States Air Force Academy and a master of science in strategic intelligence from the National Intelligence University.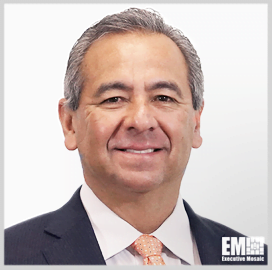 As vice president and general manager for space and intelligence systems at General Dynamics Mission Systems, Manny Mora oversees the delivery of solutions that help in the collection, distribution and use of intelligence for the U.S. and allies.
His unit handles the portfolio of space and ground-based systems and products consisting of technological foundations that support critical missions and programs, including deep space exploration and intelligence collection, the company said.
In addition, Mora leads the delivery of strategic programs to customers such as NASA, the departments of Defense and Justice, the intelligence community and various multinational allied partners.
During his tenure, the General Dynamics business unit announced that it partnered with Dedrone, an airspace security company. The collaboration provides GDMS global network access to the IT service firm's drone technology.
Dedrone's technology is focused on the counter-unmanned aerial system segment. Its portfolio combines machine learning software, hardware, sensors, electronic attack methods and other technologies.
The combination enables early warning, classification of and mitigation against drone threats in support of customers in the U.S. military, allied nations, correctional facilities, airports, utilities, corporations and both public and private.
Mora has spent more than 30 years at General Dynamics, serving in various roles of increasing responsibility in management and engineering.
He previously served as senior vice president for strategic business development and sales at General Dynamics C4 Systems, now GDMS, leading the development and implementation of the company's strategies for business growth and global operations.
Mora also directed merger and acquisition strategies and business development resources to sustain the organization's market leadership in command, control, communications, computing and ISR technologies, products and systems.
Earlier, he was GD C4 Systems' vice president and general manager for battlefield management systems, in charge of carrying out vital technologies and products for tactical networks for the Army, Marine Corps and the U.K. Ministry of Defence.
Mora graduated from New Mexico State University with a bachelor's degree in electrical engineering.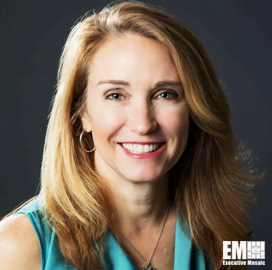 Jennifer Jensen is the vice president for national security and space programs at Draper, a Massachusetts-based organization specializing in space and defense systems, biomedical engineering, navigation and timing, cybersecurity and precision instrumentation.
With a track record of working in the defense, intelligence community and space sectors, Jensen is experienced in crisis management, intelligence analysis, government, operations and emergency management, according to her LinkedIn profile.
In her current role, Jensen is responsible for addressing customer defense and national security challenges. She also oversees the unit tasked with identifying, harnessing and maintaining space-based opportunities and new technologies, including autonomous systems, resilient navigation and communication and cybersecurity.
During her tenure, the defense contractor secured a $133.5M Navy contract modification to continue guidance technology research programs related to the Common Missile Compartment for Columbia-class and U.K. Dreadnought-class submarines. The organization is expected to offer technical support for the hypersonic application of guidance, navigation and control systems to support the two countries' underwater vessel development programs.
In July, Draper announced that it had been tasked with developing an autonomous software suite for small, handheld unmanned aircraft systems under the terms of a three-year, $3.2M contract with the Army. In addition to being platform-agnostic and scalable to larger platforms, the software must enable the Army's fleet of handheld UAS to operate with less reliance on soldiers.
Before joining Draper in March 2018, Jensen served as vice president of business development for communications, navigation and surveillance systems at Sierra Nevada, responsible for building and sustaining relationships in the Department of Defense and commercial markets.
She started her career in the Army, where she was recognized as an honor flight school graduate and one of the first women to shift to combat aircraft.
Jensen graduated from the Florida Institute of Technology with a bachelor's degree in aviation management and flight technology and received her master's degree in business administration from the New Mexico State University.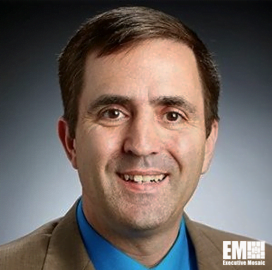 Patrick Binning is the mission area executive for national security space at the Johns Hopkins University Applied Physics Laboratory. He is in charge of the programs that address space solutions to critical national security issues.
As one of APL's 12 mission areas, the unit offers advanced technology development, innovative engineering and technical guidance to members in the national security sector, the organization said.
Binning brings into the role more than 25 years of experience in R&D, program and executive management, satellite operations and technology transfer in the aerospace field.
Since July 2016, he has led the division that designs and performs pioneering experimental missions, developing space instruments and building military applications.
Binning and his team also harness the capabilities of the laboratory's civilian space programs to help meet national security space requirements. His unit also works with other mission areas that focus on the intelligence community and warfighter needs.
Previously, he oversaw the intelligence community programs within APL's national security space mission area.
Before joining APL in September 2014, Binning was head of the Mission Management Office at the Naval Research Laboratory, a government agency that conducts various advanced scientific research to produce applications for the Navy and the Department of Defense.
He also directed programs and research at the Missile Defense Agency, an Alabama-based government organization tasked to develop, test and field ballistic missile defense systems for the U.S.
Binning had stints at the Office of the Secretary of Defense and the National Reconnaissance Office. He was a fellow in the Federal Department of Commerce Science and Technology Fellowship program.
A regular speaker at various space and missile defense conferences and a space publications author, Binning earned his bachelor's degree in aerospace engineering from the University of Cincinnati, Ohio.
He received his master's and doctorate degrees in aerospace engineering from the University of Colorado, Boulder.
ABOUT POTOMAC OFFICERS CLUB
The Potomac Officers Club is owned and operated by Executive Mosaic. Since 2002, Executive Mosaic has been a leader in media and exclusive senior executive networking programs primarily targeted to the U.S. federal government contracting (GovCon) marketplace. In addition to connecting executives of consequence into a fabric of like minded communities, the company's growing cross-media platform serves as a leading source of news about the people, policies, trends and events shaping the nation's GovCon sector.
Category: Articles
Tags: Ball Aerospace Cynthia Shelton Draper GDMS Jennifer Jensen Johns Hopkins University Manny Mora Mark Healy National Security Space Patrick Binning SAIC