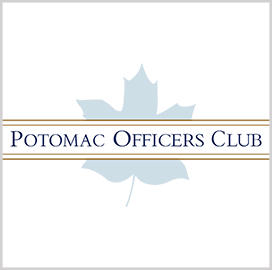 Naval systems programs
Five Executives in Naval Systems GovCon
The global naval combat systems market is expected to grow from $29 billion in 2020 to $38.95 billion in 2030 on the back of fleet modernization programs of militaries worldwide.
But in the shorter term, naval programs are suffering from pandemic-induced supply chain constraints that are driving up costs and delaying deadlines for shipbuilding projects, according to a report published by Mordor Intelligence.
The U.S. Navy is also facing budgetary limitations that have forced the service to think about the balance between modernization and readiness.
Chief of Naval Operations Mike Gilday, a two-time Wash100 winner, said the service intends to address the challenges through a divest-to-invest strategy focused on maintaining a more capable but not necessarily bigger fleet.
The Potomac Officers Club — a division of Executive Mosaic — features five naval systems executives in the government contracting sector.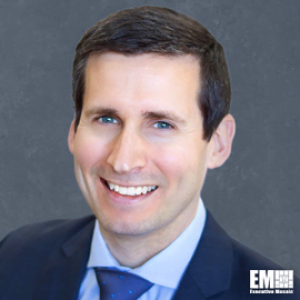 Ryan Reed is the president of fleet modernization solutions at VTG, a provider of force modernization and digital transformation solutions.
Reed is in charge of a business unit that integrates advanced command, control, communications, computers, combat systems, intelligence, surveillance and reconnaissance systems into afloat and ashore naval platforms.
He was promoted to his current role following a one-year stint as the director of VTG's East Coast Operations.
Before joining VTG, Reed spent nearly 11 years with the U.S. Navy, according to his LinkedIn profile.
One of his roles in the Navy was serving as a nuclear submarine officer/combat systems engineer. During that time, he supervised the operation, maintenance, testing and repair of the nuclear power plant and weapons systems. He was also involved in efforts to transition cruisers from shipyard to at-sea operations.
Additionally, he had served as an engineering duty officer for the Naval Sea Systems Command. In that role, he updated the Norfolk Naval Shipyard Ship Safety Manual and produced weekly admiral presentations for the U.S. Atlantic Fleet and NAVSEA containing analysis of shipyard schedule, resources, earned value and performance metrics.
Reed graduated from Villanova University with a bachelor's degree in mechanical engineering. He went on to complete a master's degree in mechanical and systems engineering from Old Dominion University and a Master of Business Administration degree from the University of South Carolina.
Vince Stammetti serves as senior vice president of Serco's maritime engineering, technology and sustainment business unit. He assumed the position in August 2019 as part of Serco's acquisition of the unit from Alion.
He is responsible for growing a business focused on naval procurement and contract support, naval architecture and engineering and naval modernization and sustainment, Serco said.
Before he joined Alion, Stammetti served as VP and general manager of the power and control technologies division of DRS Technologies, a U.S.-based defense contractor now known as Leonardo DRS.
The said business unit specialised in the design, engineering, manufacturing, testing and in-service support of shipboard electrical distribution and power conservation equipment.
Stammetti was previously general manager of BAE Systems Southeast shipyards in Jacksonville and Mayport, Florida.
In the said role, he was accountable for all aspects of business operations at both shipyards and for more than 1,200 employees, according to an Alion press release.
He also served as naval program director at Sayres and Associates and as production director for Littoral Combat Ships at Lockheed Martin.
Prior to joining the private sector, Stammetti had a 20-year career in the Navy that ended with his retirement as a commander in 2001.
Stammetti earned a master's degree in mechanical engineering from the Naval Postgraduate School and a bachelor's degree in physical science from the U.S. Naval Academy, according to his LinkedIn profile.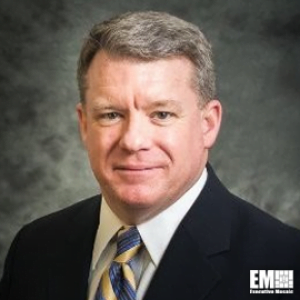 Jack Noel is the director of naval programs at Thales Defense and Security. He has over two decades of military leadership experience in shipboard operations, missile defense, acquisition program management and foreign military sales.
Noel has held his current position since June 2015. In this capacity, he manages the capture process for all naval combat systems and command, control, communications, computers, intelligence, surveillance and reconnaissance programs from inception to contract formation. He also works with other Thales teams across the globe to develop a new solution for construction and naval modernization programs, according to his LinkedIn profile.
He served almost seven years with the U.S. Navy prior to his leadership appointment at TDSI. He was the major program manager for the NATO SeaSparrow and the Evolved SeaSparrow surface weapon systems from July 2012 to March 2015. He managed 13 developments related to the multinational ballistics development program, including the $1 billion ESSM Block 2 missile. He was also the major program manager for rolling airframe missile and close-in weapon systems from June 2008 to July 2012.
In addition to his leadership roles with the Navy and Thales, he served as a program manager at the Missile Defense Agency and as Tomahawk requirements officer at the Chief of Naval Operations Surface Warfare Directorate.
He holds a master's degree in operations research from the Naval Postgraduate School, a master's degree in national resource strategy from the National Defense University and a bachelor's degree in physical science from the U.S. Naval Academy.
TDSI, headquartered in Clarksburg, Maryland, offers ground tactical, airborne and avionics and maritime solutions for the defense, federal and commercial markets.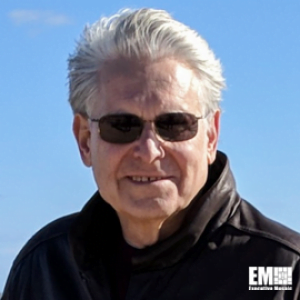 Peter Legnos is the founder and president of LBI, working out of Gorton, Connecticut. During his over 50-year career, he has taken part in the development of some of the U.S. Navy's more notable technologies, including acoustically accurate simulators of enemy seas mines, which are now being used to detect and neutralize live mines.
Legnos founded LBI, a specialist in the development, engineering, and manufacture of marine and naval systems, in 1971. He has dedicated his entire professional career to growing the Connecticut-headquartered company, his LinkedIn profile reveals.
Over the years, Legnos has served as the research & development program manager and principal investigator on many Small Business Innovative Research grants for the Navy, the Office of Naval Research and the National Oceanic and Atmospheric Administration.
Some of Legnos' more notable projects are the towed array control module, which controls the shape and buoyancy of a sonar array, the air-deployable underwater glider for deployment from Navy P-3 Orion and P-8 Poseidon aircraft, and the large displace underwater unmanned vehicle innovative naval prototype.
In Aug. 2018, LBI was awarded a $5.4 million contract to design and manufacture a launch and recovery system for unmanned underwater vehicles for the Navy. This five-year contract is for a lightweight system to launch and recover UUVs from 11-meter rigid-hull inflatable boats used by Naval Special Warfare teams, Legnos said.
In the fall of 2019, Legnos founded Innovators LINK Corporation with a grant from the state of Connecticut.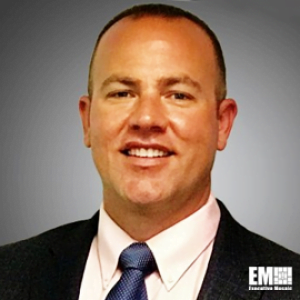 Ryan Smith is the president and chief executive officer of Fincantieri Marine Systems North America, working out of Atlantic Beach, Florida. He has been the head of the Fincantieri Group's American operations for less than two years, pursuing turnkey projects with the U.S. Department of Defense, according to his LinkedIn profile.
Upon joining the company in May 2020, Smith brought over 15 years of experience in program management and engineering roles with Northrop Grumman and BAE Systems, as well as project management and lifecycle consulting services for major defense contractors and ship repair organizations focusing primarily on the support of U.S. Navy programs. He also brought over a decade of waterfront management experience at multiple ports to help lead the expansion into total ship sustainment.
Before heading the Fincantieri Group of Italy's American operations, Smith was a principal consultant at RW Smith Consulting, a project management consultancy with a specialty in project controls. In this role, he was in charge of strategic program management, and earned value management consulting and training for government and commercial clients.
Prior to establishing his project management consultancy, Smith was the lead marine engineer at Alion Science and Technology. In this role, he supported the Navy's Program Executive Office Ships PMS 377 Program Office in the acquisition of new Amphibious Assault Ships.
Smith earned his degree in industrial engineering from the University of Florida. He later earned his Master of Business Administration degree from the same institution.
ABOUT POTOMAC OFFICERS CLUB
The Potomac Officers Club is owned and operated by Executive Mosaic. Since 2002, Executive Mosaic has been a leader in media and exclusive senior executive networking programs primarily targeted to the U.S. federal government contracting (GovCon) marketplace. In addition to connecting executives of consequence into a fabric of like minded communities, the company's growing cross-media platform serves as a leading source of news about the people, policies, trends and events shaping the nation's GovCon sector.
Category: Articles
Tags: Executive Profiles govcon government contracting Jack Noel Mike Gilday Mordor Intelligence naval systems Peter Legnos Ryan Reed Ryan Smith Vince Stammetti