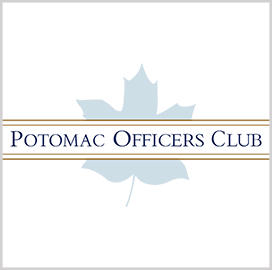 Ordnance and munitions
Five Executives in Ordnance and Munitions GovCon
A country's military is only as strong as the industry that supplies its ordnance and munitions. The defense industrial base is one of the 16 sectors designated by the Cybersecurity and Infrastructure Security Agency as critical infrastructure. CISA claims that the U.S. defense supply chain consists of about 100,000 global suppliers — an underestimate, according to other sources.
U.S. ordnance and munitions suppliers are part of a supply chain like any other company. And that supply chain is driven by emerging trends such as the increasing adoption of artificial intelligence, software-as-a-service models and digitization solutions.
The Department of Defense has shown that it is willing to rely on its industrial base to drive its own modernization priorities. The Potomac Officers Club — a division of Executive Mosaic — features five executives in companies supplying ordnance and munitions to the Pentagon.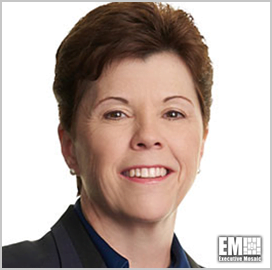 Mary Petryszyn is the corporate vice president and president of Northrop Grumman Defense Systems, a provider of defense solutions designed to address evolving threats and quick-turn requirements.
As president of the defense systems business division, Petryszyn is responsible for managing and ensuring the delivery of critical technology services, integrated battle command systems, tactical weapons and information systems.
Northrop delivers products to various national security, military and civilian clients, according to Petryszyn's profile posted on the Northrop website.
Prior to leading the company's defense systems sector, Petryszyn worked as sector vice president and general manager of the land and avionics C4ISR division of Northrop's mission systems sector.
She also previously led the company's aerospace systems division, according to her LinkedIn profile.
The defense industry veteran joined Northrop in 2013 from Raytheon, where she spent nearly 15 years holding various leadership positions.
At Raytheon, her roles involved program management, strategy and business development, and mergers and acquisition.
She currently serves as a fellow and corporate partnership representative at the Society of Women Engineers.
The Northrop executive is a graduate of Clarkson University with a bachelor's degree in electrical and computer engineering. Petryszyn, who is a Wash100 winner and a member of the Potomac Officers Club, also holds a master's degree in computer engineering from Syracuse University.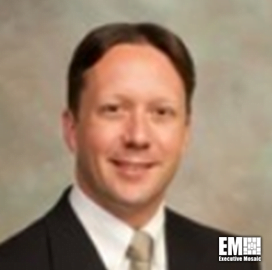 Jeremy Tondreault is the president of BAE Systems' platforms and services division. He is responsible for six business units whose specialties include combat vehicles, gun systems and munitions.
The Virginia-based platforms and services division is one of BAE's three major sectors, the other two being electronic systems and intelligence and security.
As division president, Tondreault is in charge of about 12,000 employees located worldwide, including across 20 sites in Sweden, the United Kingdom and the United States, BAE said.
Tondreault joined BAE in 1996 as a mechanical engineer and has since held roles in program management, engineering, operations and line management.
Before he took on his current role in January, Tondreault served as vice president and general manager of combat mission systems, according to his LinkedIn profile.
The combat mission systems business unit develops and integrates ground, amphibious and maritime platforms in support of military missions.
Tondreault previously served as VP of operations for BAE's electronics systems division. BAE credits him with leading efforts to achieve supply chain excellence and modernize factories.
He earned a master's degree in engineering and management from the Massachusetts Institute of Technology, a master's degree in mechanical engineering from the University of Massachusetts Lowell and a bachelor's degree in mechanical engineering from Syracuse Univerity.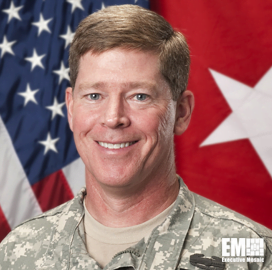 John McGuiness, a retired Army general, serves as the president of American Ordnance, a manufacturer of a range of medium and large-caliber ammunition, high-explosive projectiles, warheads and other munitions products.
American Ordnance is a Day & Zimmerman company that operates production facilities at the Iowa Army Ammunition Plant and storage facilities at the Milan Army Ammunition Plant in Tennessee.
According to its website, American Ordnance participated in the Armament Retooling and Manufacturing Support program at both sites. ARMS is an entrepreneurial government project aimed at maintaining a private-sector presence at inactive government facilities.
McGuiness has led organizations of varying sizes and complexity and boasts senior military leadership experience, according to his LinkedIn profile.
Before he joined American Ordnance in June 2016, McGuiness served as the president of JJM Ventures, a real estate company focused on advising clients on small and middle-market private equity.
He previously served as deputy commanding general of Army Research, Development and Engineering Command and as senior commander of the Natick Soldier Systems Center in Massachusetts.
According to the Army, McGuiness commanded six regional support commands during his time as deputy commanding general for Regional Support, NATO Training Mission / Combined Security Transition Command – Afghanistan.
McGuiness earned the Combat Action Badge, Expert Infantryman's Badge, Parachutist Badge, Ranger Tab, the Joint Service Commendation Medal, Meritorious Service Medal, Legion of Merit and the Bronze Star.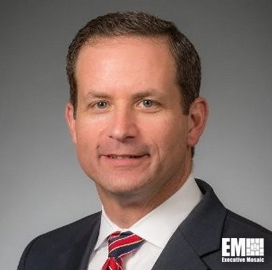 Tom Laliberty currently serves as the vice president of land warfare and air defense at Raytheon Technologies.
Laliberty is responsible for a team that provides integrated air and missile defense, precision long-range and combat weapon capabilities to customers such as the U.S. Army and Marine Corps, according to his LinkedIn profile.
His career with Raytheon dates back to 1987, decades before its merger with United Technologies.
Starting out as a software engineer, Laliberty climbed the ranks and was promoted to several positions of leadership, including principal engineer and contract research and development manager, senior manager for engineering process support and program area director for integrated combat systems.
He first moved up as VP in 2013, tasked to lead the company's missile defense radar programs. For three years, he was in charge of a portfolio consisting of the AN/TPY-2 radar system, the Sea Based X-Band radar system and the Ground Based Radar Prototype.
He is also Raytheon's former VP of business development and strategy. In that role, he formulated U.S. and international capability focused strategies to improve customer relationships with senior military and government leaders.
In addition, he spent nearly three years as VP of integrated air and missile defense. During that time, he managed a portfolio comprising the Patriot Air and Missile Defense System, the Lower Tier Air and Missile Defense Sensor and the Hawk Air Defense System.
Laliberty holds a bachelor's and a master's degree in computer science from the University of Massachusetts Amherst and the Rensselaer Polytechnic Institute, respectively.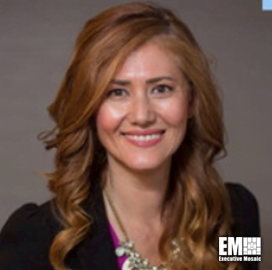 Tyne Seybold serves as director of contracts at Global Ordnance, a certified veteran-owned small business that specializes in munitions, tactical equipment and logistics.
Global Ordnance said it also sources non-standard weapons and ammunition, personal protective equipment, optics and thermal imaging solutions and vehicles, among others.
Prior to joining Global Ordnance in August 2020, Seybold was a senior contract manager at General Dynamics, a role focused on ensuring compliance with contractual terms and the company's standards, according to her LinkedIn profile.
Her responsibilities included proposal preparation, contract negotiations, major contracts administration, customer communication, audits and contract close-outs.
Seybold previously served as a contract administrator at Cobham Mission Systems. The Davenport, Iowa-based company provides solutions in air-to-air refueling, life support, space propulsion, weapons carriage and unmanned systems.
She also served as a customer account manager at Eaton's aerospace division, responsible for all business interactions and relationships between the business unit and its key customers.
Her other past roles include Oracle data analyst at Danka Office Imaging and product account manager at CompuCom.
Seybold earned a master's degree in acquisition and contracts management from the Florida Institute of Technology. She also holds bachelor's degrees in political science and art history from the University of South Florida.
ABOUT POTOMAC OFFICERS CLUB
The Potomac Officers Club is owned and operated by Executive Mosaic. Since 2002, Executive Mosaic has been a leader in media and exclusive senior executive networking programs primarily targeted to the U.S. federal government contracting (GovCon) marketplace. In addition to connecting executives of consequence into a fabric of like minded communities, the company's growing cross-media platform serves as a leading source of news about the people, policies, trends and events shaping the nation's GovCon sector.
Category: Articles
Tags: AI American Ordnance artificial intelligence BAE Systems CISA Cybersecurity and Infrastructure Security Agency Defense Industrial Base Department of Defense digitization DoD Executive Profiles Global Ordnance govcon government contracting Jeremy Tondreault John McGuiness Mary Petryszyn military modernization munitions Northrop Grumman ordnance Pentagon Raytheon Technologies SaaS software as a service supply chain Tom Laliberty Tyne Seybold