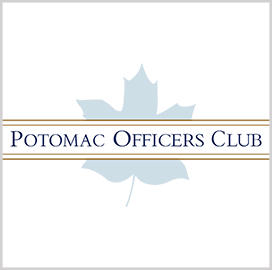 High-performance chips
Five Executives in Semiconductor GovCon
The coronavirus pandemic plunged the world into a semiconductor shortage and forced governments to recognize the value of high-performance chips. American technology companies, including high-end car manufacturers, were exposed to the risk of being too dependent on a couple of chipmaking giants in Asia.
In a bid to maintain U.S. leadership in semiconductors, lawmakers earmarked about a fifth of a $250 billion technology bill for the research, design and manufacture of chips. President Joe Biden has also concluded a 100-day review of the sector and has begun to take steps to strengthen the resilience of its supply chains.
The Potomac Officers Club — a division of Executive Mosaic — features five government contracting executives from American semiconductor companies.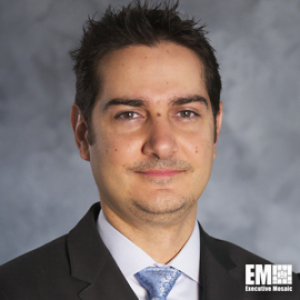 Hassane El-Khoury is the chief executive officer, president and a member of the board of ON Semiconductor.
El-Khoury is a seasoned technology sector executive with an understanding of customer and design requirements in the automotive and industrial markets. He is knowledgeable in consumer electronics, microcontrollers, printed circuit board design, sensors, product engineering and electrical engineering, according to his LinkedIn profile.
He also sits on the board of directors of Sakuu Corporation, a producer of solid-state batteries.
The executive spent nearly 13 years working for Cypress Semiconductor, which now operates as part of Infineon Technologies.
He started as an application engineer staff for the company and was later promoted to roles of increasing responsibility, including senior business development manager, senior director and executive vice president.
Eventually, El-Khoury was appointed president and CEO of Cypress Semiconductor. During his tenure, he implemented a strategy that shifted the company's target markets and facilitated growths in stock price, revenue and cash flow.
In addition, he is a former senior design engineer at Continental Automotive Systems. In that role, he provided oversight on electronics brake system designs for the company's customers in North America.
El-Khoury graduated from Lawrence Technological University in Southfield, Michigan, with a bachelor's degree in electrical engineering. He went on to complete a master's degree in engineering management from Oakland University.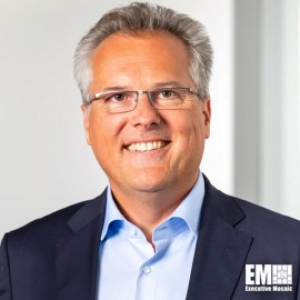 Kurt Sievers is the president and chief executive officer of NXP Semiconductors.
He assumed the role of president in 2018 and became CEO in May 2020.
Amid the increasing use of internet of things, NXP is driving innovation in the secure connected vehicle, privacy and smart connected solutions markets, Sievers said in his profile posted on LinkedIn.
According to the company leader, NXP's processing and software solutions for machine learning are designed to enable artificial intelligence applications.
The solutions support various industrial, IoT and automotive edge devices, Sievers said.
In 2019, Sievers led the acquisition of Marvell's Wi-Fi connectivity business unit. The acquisition allowed NXP to provide its customers with "complete" and "scalable" processing and connectivity solutions, according to Sievers' company profile.
Earlier in his career, Sievers worked as the executive vice president and general manager of NXP's automotive and secure identification business.
He also served as managing director of NXP Germany.
His LinkedIn profile shows that he held the EVP, GM and MD roles from 2010 to 2020.
Sievers joined NXP in 1995 and progressed through leadership positions involved in sales and marketing, product definition and development, strategy and general management.
The NXP CEO is a graduate of Hult International Business School with a master's degree in business administration. He also holds a master's degree in physics and computer science from the University of Augsburg.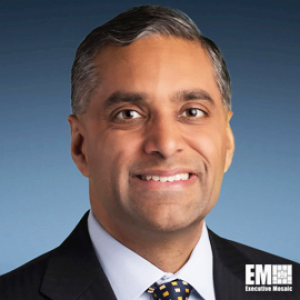 Manish Bhatia is the executive vice president of global operations at Micron Technology, a memory and storage solutions provider headquartered in Boise, Idaho.
Bhatia assumed his current position in October 2017. His responsibilities cover wafer fabrication, integrated circuit assembly and test, solid state drive manufacturing, supply chain planning, procurement, quality and global information technology, according to his LinkedIn profile.
He joined Micron Technology after an 18-year career with flash memory manufacturer SanDisk.
During that time, he served as executive vice president of worldwide operations, overseeing areas like fabrication, assembly and test, packaging engineering, product and test engineering, customer service and quality.
He also spent some time as SanDisk's VP of strategic programs and senior director of silicon procurement.
In addition, he worked for SanDisk's parent company, Western Digital. As EVP of silicon operations, he was in charge of NAND flash memory manufacturing, including fabrication, SSD assembly and test, logistics and fulfillment.
He is a former associate at McKinsey & Company as well.
Bhatia is an alumnus of the Massachusetts Institute of Technology, where he was a Leaders for Manufacturing fellow. He holds a bachelor's and a master's degree in mechanical engineering, as well as a Master of Business Administration degree.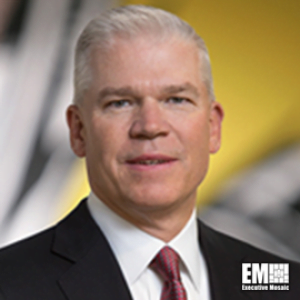 Richard Templeton serves as the chief executive officer, president and chairman of Texas Instruments, a designer and manufacturer of semiconductors and various integrated circuits.
Templeton assumed his role as CEO and president of the company in 2004 and became chairman of the board in 2008.
Before becoming head of the company, Templeton served as chief operating officer for four years, according to his profile posted on the TI website.
As CEO, Templeton has focused the company's resources on growth opportunities in the core businesses of analog and embedded processing.
His previous strategic actions include the acquisition of National Semiconductor in 2011.
National Semiconductor, which specializes in analog devices and subsystems, was purchased by TI for $6.5 billion in cash.
Templeton has also led the expansion of TI's sales and applications engineering team with the aim of better serving customers.
The business leader joined TI after completing his college studies in 1980.
He began his career at the Dallas-headquartered company in the sales department of the semiconductor business, eventually becoming its president.
He served as head of the TI semiconductor division from 2000 to 2004.
Templeton is a graduate of electrical engineering from Union College in New York.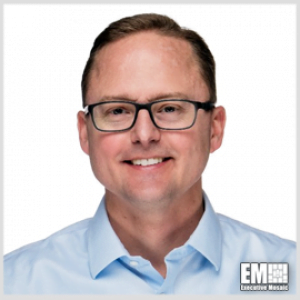 Jim Anderson serves as the president and CEO of Lattice Semiconductors, an Oregon-based manufacturer of programmable logic devices. The company also offers video connectivity application-specific standard products and millimeter wave semiconductor devices.
Lattice said its end customers consist of original equipment manufacturers in the communications, computing, mobile, consumer, industrial and automotive markets.
The company recently announced that its field-programmable gate array design tools have been included in the Defense Advanced Research Projects Agency's Toolbox technology transfer initiative.
Since joining the company in September 2018, Anderson has focused Lattice's efforts on low-power programmable solutions. Lattice said that Anderson accelerated its journey towards achieving record profitability.
He is a member of the board of directors of edge-to-cloud company Sierra Wireless, the board of directors of the Semiconductor Industry Association, the Massachusetts Institute of Technology Sloan Americas executive board and the dean's advisory board for the University of Minnesota's College of Science and Engineering.
Before becoming part of Lattice, Anderson served as general manager and senior vice president at AMD's computing and graphics business unit.
He also held roles in general management, engineering, sales, marketing and corporate strategy at Intel, Broadcom and LSI, among other companies. Anderson served as a consultant for Qualcomm's wireless business solutions group early in his career, according to his LinkedIn profile.
Anderson earned a Master of Business Administration degree and a master's degree in electrical engineering and computer science from MIT.
He also holds a master's degree in electrical engineering from Purdue University and a bachelor's degree in electrical engineering from the University of Minnesota.
ABOUT POTOMAC OFFICERS CLUB
The Potomac Officers Club is owned and operated by Executive Mosaic. Since 2002, Executive Mosaic has been a leader in media and exclusive senior executive networking programs primarily targeted to the U.S. federal government contracting (GovCon) marketplace. In addition to connecting executives of consequence into a fabric of like minded communities, the company's growing cross-media platform serves as a leading source of news about the people, policies, trends and events shaping the nation's GovCon sector.
Category: Articles
Tags: Executive Profiles govcon government contracting Hassane El-Khoury Jim Anderson Kurt Sievers Lattice Semicondutor Manish Bhatia Micron Technology NXP Semiconductors ON Semiconductor Richard Templeton shortage Texas Instruments