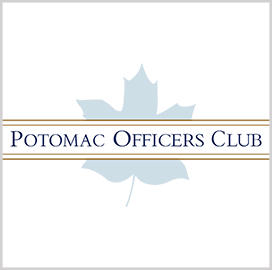 Government contracting
Five Executives in SLED GovCon
Selling to state, local and education government agencies is a tall order for companies that do not have the necessary focus and leadership. According to Deltek, the SLED market is composed of about 30K unique government buying agencies. SLED executives are responsible for developing a strong strategy in spite of the market's complexity. Devoting time and resources to creating a SLED business plan could be well worth it, given that the sector spends over a trillion dollars every year.
The SLED market provides opportunities for both large and small companies. Having a large pool of customers means that even startups can find a part of the market that they can target. Established companies, on the other hand, have the scalability needed to serve SLED customers with more difficult requirements.
The Potomac Officers Club – a division of Executive Mosaic – features five executives leading the SLED businesses of some prominent government contracting companies.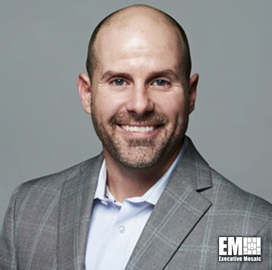 Tim Brett is the senior director for state, local and education information services at Deltek, overseeing the delivery of the company's SLED product offerings and solutions to more than 6K customers.
He focuses on areas such as results-oriented leadership, new product design and development, coaching and mentoring, organizational change management, public speaking and market trends and analysis, according to his LinkedIn profile.
Headquartered in Herndon, Virginia, Deltek is an enterprise software company founded in 1983. With more than 3K employees worldwide, the organization specializes in technology areas, including digital transformation, big data, software-as-a-service, enterprise resource planning and cloud management.
Prior to the role, Brett served for almost eight years as director for state and local information services, setting strategic direction, market coverage models and system redesign requirements for six state and local products.
He also led cross-department teams through all stages of the product development lifecycle, including the waterfall approach and Agile development from conception through final release.
During his tenure, the company announced its launch of Costpoint GovCon Cloud Moderate. Through the new cloud solution, contractors will be able to use Deltek Costpoint in the cloud to help meet their Cyber Security Maturity Model Certification framework requirements to pursue business with the U.S. Department of Defense.
Previously, Brett was the manager for the company's federal architecture, engineering and construction opportunities offering, a unit that provided business development support to sales groups of AEC companies selling to the federal government.
He also served as a senior analyst for the United Kingdom, monitoring and examining all European Union IT tender opportunities.
Brett joined Deltek as an analyst for state and local opportunities, mainly responsible for procurements tracking in various U.S. states.
He earned a double major in business administration and kinesiology from James Madison University, a master's degree in information systems technology from George Washington University and a CIO University certificate from the General Services Administration.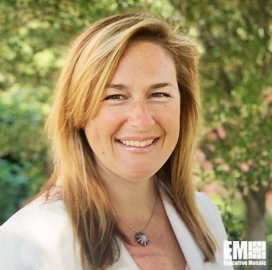 Jennifer Keating, as Cisco's director for public sector partner organization, is responsible for driving sales strategy and execution for state, local and education partners and for growing the company's federal business.
One of her primary roles is to help the U.S. public sector partners find ways to gain a competitive advantage over their competitors, according to her LinkedIn profile.
Before joining the company in March 2020, Keating served as district sales manager for civilian at Palo Alto Networks.
From September 2019 to February 2020, she oversaw half of the company's civilian business, including the State Department, the Department of Transportation and the Department of Health and Human Services. She also supported $30M in annual revenue and expanded her unit's operations.
Previously, Keating was senior director for government and education channels at SolarWinds, leading the growth in the federal, SLED and FSI channels, as well as managing and developing an eco-system of service delivery partners. She also collaborated with the sales team to assist in business growth via partner development.
From October 2015 to May 2019, she served for over a year as vice president for sales at Copper River Information Technology and for two-and-a-half years as president at Copper River Technologies.
Keating spent almost 13 years at CDW as director for several units. Her most recent role was director for area sales, responsible for more than $400M in annual revenue and for medium-large commercial customers in the mid-Atlantic area.
In the said role, she also developed, motivated and educated sales staff to increase sales revenue and operating income while promoting teamwork across all segments of the organization.
Keating also took on the roles of business development executive for Cisco at GTSI and product manager at Comstor and at Decision Support Systems.
She earned her bachelor's degree in English from Radford University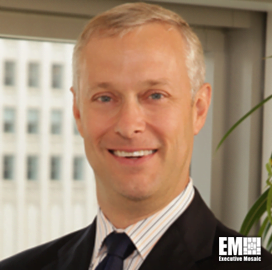 Stephen Risseeuw serves as SAP's national vice president for state and local and higher education, a role he has held since April 2019.
A sales executive with two decades of experience in providing software solutions to government and education customers, he leads his team in organic growth and acquisitions to help address clients' challenges and objectives, according to his LinkedIn profile.
Based in Walldorf, Germany, SAP is a software company established in 1972, specializing in areas such as enterprise resource planning, financials, business intelligence, procurement, human capital management and software configuration management.
Risseeuw has also served as the vice president for Department of Defense at SAP Public Services since February 2013. He leads various software products for the defense and commercial sectors and provides guidance on the organization's business development, sales, account management and strategic programs.
He began his career with the company as an account executive from 2010 to 2013.
During his tenure, SAP National Security Services, a subsidiary of SAP, announced that it rebranded itself on the Federal Risk and Authorization Management Program Marketplace to SAP NS2 Cloud Intelligence Enterprise. The company's Joint Authorization Board-approved SAP Analytics Cloud is now also on the marketplace.
FedRAMP is a government-wide program created to standardize the security vetting and continuous monitoring of cloud products and services.
Previously, Risseeuw was a sales manager for almost three years at Daon, a biometrics company that offers support to the Department of Homeland Security.
He spent eight years at Oracle building the company's platform and application offerings portfolio for the U.S. Air Force. He also served as assistant vice president at Citi from 1997 to 1999.
Before joining the private sector, Risseeuw spent four years in the Air Force, where he specialized in logistics and jet engine maintenance.
He graduated from Lehigh University with a bachelor's degree in electrical engineering and received his master's degree in business administration from the University of Oklahoma.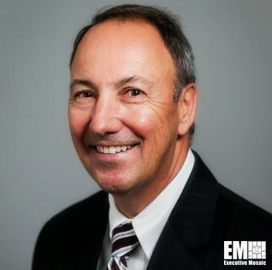 As vice president for the public sector at Symantec, Jim Kunkle heads the federal, SLED and health care teams responsible for the building and maintenance of contracts, channel infrastructure and business development.
Headquartered in Mountain View, California, the company provides security, systems management, and identity protection solutions for the public and private sector markets, according to his LinkedIn profile.
Since June 2015, Kunkle has been leading the organization's public sector business, which consists of the federal and state and local government, education and healthcare.
Prior to the role, he served for over seven years as senior director for the Department of Defense, overseeing the Air Force, Navy, Marines and Pentagon intelligence business in the Pacific Rim region.
Kunkle handled majors accounts such as the Navy-Marine Corps Intranet, Naval Information Warfare Systems Command formerly known as Space and Naval Warfare Systems Center, Naval Education and Training Command and the Air Force Combat Information Transport System.
During his tenure, Ireland-based consulting company Accenture completed its acquisition of Broadcom's Symantec Cyber Security Services business unit. The segment has more than 300 employees worldwide, serving in industries such as financial services, utilities, health, government, communications, media, technology and retail.
The acquisition is seen to enhance Accenture's anti-cyber threat capabilities and support its claim as a premier provider of managed security services.
Before joining Symantec in June 2006, Kunkle was a federal strategic account manager at Mercury Interactive. From 2002 to 2006, he led the company's Navy and intelligence business, exceeding the sales quota by 140 percent in 2005 and 120 percent in 2004.
Previously, he held the position of federal sales executive at Veridian, responsible for Veritect intrusion detection software and managed services.
Kunkle also took on sales roles at SonicWALL, Xcert, Network Computing Devices and Tektronix.
He earned his bachelor's degree in business administration and management from the University of North Carolina at Chapel Hill and his master's degree in business administration from the George Washington University School of Business.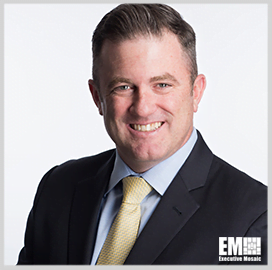 Shawn Rodriguez has been serving as the vice president for state and local government and education at World Wide Technology since July 2019.
Based in Maryland Heights, Missouri, WWT is a technology service company established in 1990, offering services such as IT integration and staging solutions, supply chain services, software development, multi-cloud infrastructure, e-commerce integration and big data, according to his LinkedIn profile.
During his tenure, the company announced that its consulting and integration solutions for Amazon Web Services are now accessible in AWS Marketplace.
The organization's participation offers enterprise clients solutions for locating and contracting WWT's professional services, together with leading cloud software products in a single, digital procurement experience.
Previously, Rodriguez was the vice president for state and local government and education at Forescout Technologies, leading his 25-member, SLED team to execute a high-growth go to market strategy. His unit addressed the customers' challenges on risk and breach mitigation, device and regulatory compliance and operational simplicity.
He took on the roles of vice president for SLED and sales director for state and local government and K-12 at Splunk from April 2015 to February 2018, leading a team of sales directors and field account executives.
Rodriguez spent over seven years at NetApp serving in several leadership roles. His most recent position was SLED senior director for more than a year, running over 100 team members in customer and data management. He also collaborated with the leadership team to develop and execute the go-to-market strategy, resulting in market share growth of 300 percent in the enterprise accounts.
Prior to the position, he was regional director for SLED East, directing field sales leaders, representatives and systems engineers to provide data management solutions to government customers.
From 2000 to 2008, Rodriguez worked at Nortel as a sales director and a strategic account manager.
As a sales director, he handled the expense budget for the branch and performed all human resources-related activities. He also served as strategic account manager, managing large and strategic accounts.
Rodriguez graduated from the University of North Carolina at Charlotte's Belk College of Business with a bachelor's degree in economics.
ABOUT POTOMAC OFFICERS CLUB
The Potomac Officers Club is owned and operated by Executive Mosaic. Since 2002, Executive Mosaic has been a leader in media and exclusive senior executive networking programs primarily targeted to the U.S. federal government contracting (GovCon) marketplace. In addition to connecting executives of consequence into a fabric of like minded communities, the company's growing cross-media platform serves as a leading source of news about the people, policies, trends and events shaping the nation's GovCon sector.
Category: Articles
Tags: Deltek Executive Profiles govcon government contracting Jennifer Keating Jim Kunkle public sector SAP Shawn Rodriguez SLED Stephen Risseeuw Symantec Tim Brett World Wide Technology