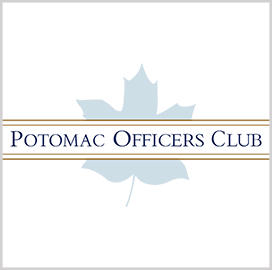 NASA Space Launch
System
Five Executives in Space Launch GovCon
The year 2020, despite its many challenges, was an exciting period for the international space industry. China and the United Arab Emirates launched spacecraft bound for Mars, while SpaceX brought back American human spaceflight.
Between the efforts of NASA and industry giants like Boeing and SpaceX, space launch technologies are expected to see major advancements in 2021. Both small and large government contractors can expect an opportune year as countries like the United States, Russia, China, India and Japan ramp up their demand for satellites and space launch systems, according to Mordor Intelligence.
The Potomac Officers Club — a division of Executive Mosaic — features five executives paving the way for the future of spaceflight.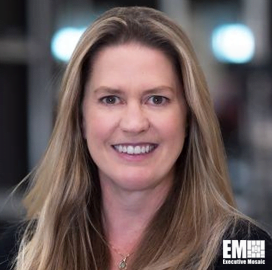 Mandy Vaughn serves as the president of VOX Space, a California-based company that provides smallsat launch services for the U.S. national security community.
VOX Space provides analysis, integration and launch services using LauncherOne, a two-stage orbital launch vehicle developed by parent company Virgin Orbit, according to Vaughn's LinkedIn profile.
Vaughn originally joined Virgin Orbit in 2015. She was the business development executive for LauncherOne and served as the mission manager for customers like OneWeb and NASA.
Before joining Virgin Orbit, Vaughn worked at General Dynamics Mission Systems as senior manager of business development within the company's space and intelligence systems directorate.
Vaughn was responsible for the unit's space control and space protection investment portfolios and analog-to-digital transitions for a variety of signals intelligence payload families.
She launched development programs for the next-generation space-based global positioning system receiver and managed investments in GPS payload development.
Prior to joining GDMS in April 2012, Vaughn served as a developmental engineer and program manager in the Air Force and as a director at Kinsey Technical Services.
She supported the development, integration and operation of customers across the Department of Defense and Intelligence Community. She also supported various space situational awareness systems and campaigns addressing the system lifecycle.
In the said role, Vaughn supported the National Reconnaissance Office's Advanced Systems and Technology directorate and the Defense Intelligence Agency's Directorate of Science and Technology.
Vaughn earned a master of science in aeronautics and astronautics and a bachelor of science in mechanical engineering from the Massachusetts Institute of Technology.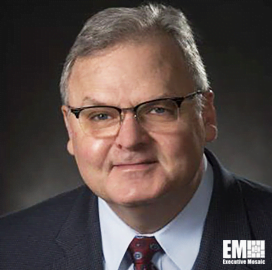 Jim Chilton, a 2017 Wash100 winner, is the senior vice president of the space and launch division of Boeing's defense, space and security business unit, a position he had held since April 2018.
Chilton took on the role during a period of operation restructuring aimed at focusing on important markets and meeting customer needs faster, Boeing said.
The 37-year company veteran previously served as the president of Boeing's network and space systems division, whose focus was later realigned toward space and launch programs for government and commercial customers.
Boeing's network and space systems unit boasts a portfolio that includes the International Space Station, the CST-100 Starliner commercial crew vehicle, NASA's Space Launch System, government and commercial satellite systems and Boeing's participation in United Launch Alliance.
Chilton was also the division's vice president and general manager. He was previously the vice president and program manager for the SLS, a super-heavy lift expendable launch vehicle developed for NASA.
Before working on the SLS, Chilton was the program manager for the Checkout, Assembly and Payload Processing Services contract at NASA's Kennedy Space Center.
He started his career with Boeing in 1984 as a turbo machinery development engineer at the Rocketdyne division, later holding various roles in engine test and launch operations.
Outside Boeing, Chilton served on the boards of directors of the National Children's Advocacy Center and the Astronautical Federation industry relations committee.
Chilton earned a bachelor's degree in mechanical engineering from Washington State University and a master's degree from the Florida Institute of Technology.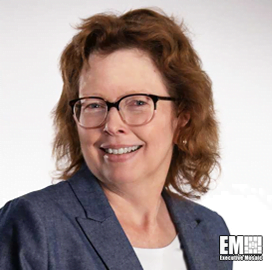 Megan Fitzgerald is the senior vice president of space programs delivery at Maxar Technologies, a space technology company that specializes in manufacturing communication, Earth observation, radar and satellite products and services.
Fitzgerald joined Maxar in 2007 through its Space Systems Loral subsidiary and has since served as senior vice president of program management, vice president of production, vice president of systems production and executive director of advanced programs and systems, Maxar said.
SSL is a manufacturing company that designs and builds satellites and space systems for a variety of government and commercial customers.
Fitzgerald's experience in the satellite industry covers business development, technology development, procurement, manufacturing, integration and test, launch services procurement, launch operations, satellite constellation operations and insurance placement.
In 1994, Fitzgerald was part of a Loral Space Communications limited partnership with Qualcomm. She was the customer executive responsible for the procurement of the Globalstar LEO space segment from SSL.
In the said role, she directed the deployment and operation of Globalstar's space segment and led the procurement of the company's space and launch segments for its second-generation satellite constellation.
She previously held engineering management and business development roles for Lockheed Martin's missiles and space division.
Fitzgerald earned a master of science in structural engineering from the University of California, Berkeley, and a bachelor of science in structural engineering from the University of Michigan.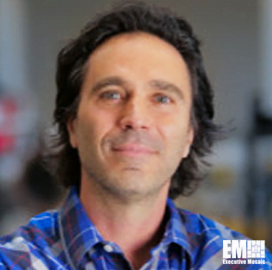 Kevin Sagis is the chief engineer and vice president of engineering at Virgin Orbit, a launch services provider for small satellites headquartered in Long Beach, California.
With a career spanning more than 30 years, he has gained experience in the areas of vehicle design, manufacturing, test and operations, providing expertise in the deployment of over four different launch vehicles for the commercial sector, NASA and the Department of Defense.
In his current role, Sagis has responsibility for all lines of business at Virgin Orbit, including LauncherOne and Advanced Projects, according to his LinkedIn profile.
He played a role in the development of the company's LauncherOne system and the execution of Phase 1 of the Defense Advanced Research Projects Agency Airborne Launch Assist Space Access program.
Before joining Virgin Oribt, Sagis worked as the chief engineer at Lockheed Martin. During his five-year stint with the aerospace company, he led the Extended Medium Range Ballistic Missile program for the Missile Defense Agency. Under his leadership, the EMRBM program passed the systems requirements review, preliminary design review and critical design review process en route to a 100 percent mission success within three years.
He also founded ParagonLabs, a NewSpace research and development company. As chief engineer, he led the construction and deployment of a vertical takeoff, vertical landing vehicle based on a liquid oxygen/ethanol regeneratively cooled propulsion system.
Earlier in his career, Sagis had a two-year stint as an aerospace engineer at Unisys, where he supported the Space Transportation Systems Operation Contract and the Space Shuttle Program flight design software process.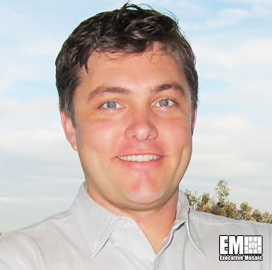 Jon Edwards is the vice president of SpaceX's Falcon line of launch vehicles. He leads a team of more than 100 engineers responsible for developing Falcon 9 and Falcon Heavy launch vehicles.
In the said role, Edwards is responsible for the cost, reliability and performance of the vehicle during all phases of Falcon development lifecycle, according to his LinkedIn profile.
He routinely briefs SpaceX President Gwynne Shotwell and CEO Elon Musk on the daily challenges and direction of the Falcon 9 program.
Edwards also works closely with the company's commercial and government customers, including the Space Force and NASA.
Over his 16-year career at SpaceX, Edwards has served as senior director of vehicle engineering, director of stage propulsion systems, manager of propulsion engineering and propulsion test engineer.
After graduating from Purdue University, Edwards joined SpaceX in April 2004 when the company had less than 50 full-time employees.
His first responsibility was to help develop and qualify the Merlin and Kestrel engines for the Falcon launch vehicle.
In 2006, he served as the lead engineer of the Kestrel engine and the engineer responsible for the Falcon 1's second stage.
Edwards was later promoted to manager of the SpaceX propulsion systems engineering team, primarily responsible for overseeing vehicle propulsion systems.
His role was expanded to include vehicle-level trade studies, systems engineering and integration, test and launch support.
Edwards earned a master of business administration from Indiana University's Kelley School of Business and both a master and bachelor of science in aeronautical and astronautical engineering from Purdue University.
ABOUT POTOMAC OFFICERS CLUB
The Potomac Officers Club is owned and operated by Executive Mosaic. Since 2002, Executive Mosaic has been a leader in media and exclusive senior executive networking programs primarily targeted to the U.S. federal government contracting (GovCon) marketplace. In addition to connecting executives of consequence into a fabric of like minded communities, the company's growing cross-media platform serves as a leading source of news about the people, policies, trends and events shaping the nation's GovCon sector.
Category: Articles
Tags: Boeing Executive Profiles govcon government contracting Jim Chilton Jon Edwards Kevin Sagis Mandy Vaughn MARS Maxar Technologies Megan Fitzgerald Mordor Intelligence NASA satellite space space launch vehicles SpaceX Virgin Orbit VOX Space