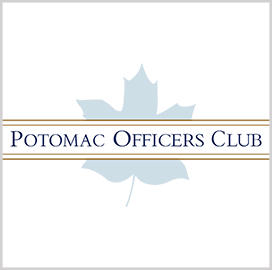 Systems engineering
Five Executives in Systems Engineering GovCon
Systems engineers are becoming more and more important amid the rapid technological advancement of basic components, subsystems and infrastructure, which themselves result in sophisticated services and products. Engineering has always responded to human and societal needs. As the United States continues to recover from the worst of the coronavirus pandemic, businesses and government agencies are turning to sensor systems and other engineering solutions to address safety concerns.
In the government contracting sector, systems engineers also have an increasingly important role as agencies adopt complex technologies like cloud, artificial intelligence and cybersecurity meshes. The Potomac Officers Club — a division of Executive Mosaic — features five executives supporting the government's systems engineering requirements.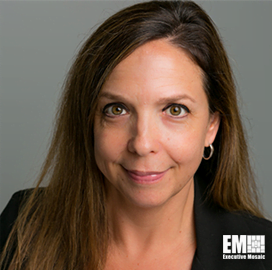 April Nadeau serves as senior vice president of Department of Defense programs at Sentar, a woman-owned small business that specializes in systems engineering and cyber intelligence.
Sentar says it provides solutions in data protection, cyber vulnerability mitigation, proactive threat identification, integrated systems security and cyber resilience.
In her role as SVP, Nadeau is responsible for multiple projects across Sentar's Navy, Marine Corps and health information technology programs.
Sentar said Nadeau is also a member of its board of directors and is responsible for developing strategic ways to improve the company's reach and reputation.
According to Sentar, Nadeau's efforts earned the company recognition as one of the Best Places to Work in South Carolina for 2016 through 2020 and as one of the Best Places to Work in San Antonio for 2020.
She joined Sentar in March 2013 as her current division's manager and was promoted to her SVP role in February 2016.
As division manager, she managed programs and processes for task orders from the Naval Information Warfare Systems Command, according to her LinkedIn profile.
Nadeau said she also served as a technical recruiter for Sentar, responsible for screening applicants for technical roles such as software engineer, cybersecurity engineer, intelligence analyst, malware analyst, systems engineer and computer programmer.
She earned a bachelor's degree in history from Tulane University.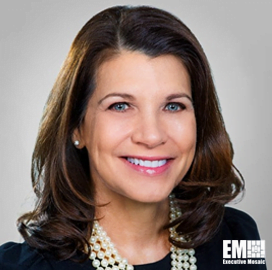 Jill Bruning, a member of the Potomac Officers Club, serves as the president of the intelligence, system engineering, security, services and solutions strategic business unit at Amentum.
Bruning became part of Amentum in February 2020 after working for AECOM, where she was also in charge of the IS4 business, according to her company profile. It was the sale of AECOM's management services business to affiliates of Lindsay Goldberg and American Securities that led to the launch of Amentum as an independent company.
While at AECOM, Bruning was responsible for a portfolio of diverse programs focused on naval systems engineering, critical infrastructure protection, data analytics, information technology, cybersecurity, mission support, classified design and construction.
She is also a former executive at URS, tasked with leading the company's global security group.
In addition, Bruning served as the chief operating officer of NJVC, an IT company serving intelligence, government and commercial customers.
She started her career working for Nichols Research, which was acquired by Computer Sciences Corp. in 2000.
A well-recognized leader, Bruning has received numerous accolades throughout her career, including the American Business Association Gold Stevie Award for Female Executive of the Year and the Wash100 award from Executive Mosaic.
Bruning graduated from the University of Illinois with a bachelor's degree in mechanical engineering. She also attended the Massachusetts Institute of Technology, where she earned her master's degree in mechanical engineering.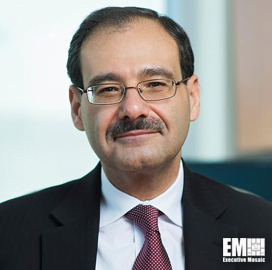 Yosry Barsoum is the director of the Homeland Security Systems Engineering and Development Institute at MITRE.
Barsoum leads a federally funded research and development center that MITRE operates for the Department of Homeland Security.
The institute supports the DHS's acquisition strategy and national security mission by providing systems engineering and technology expertise, according to Barsoum's organization profile.
Having been with MITRE since 1990, Barsoum has taken on various leadership roles at the organization.
He is the former associate executive director and chief engineer of the Army Programs Directorate in the National Security Engineering Center, which MITRE established to support the Department of Defense.
His profile on the Homeland Security Experts Group website shows that he previously led MITRE's efforts to support the Office of the Secretary of Defense. In that role, he worked closely with the DOD's chief information officer and the undersecretary of acquisitions, technology and logistics.
Throughout his career with MITRE, Barsoum shared his expertise in the areas of modeling and simulation, communications and networking, as well as command, control, communications, computers, intelligence, surveillance and reconnaissance.
Barsoum completed his bachelor's and master's degrees in electrical engineering at the Stevens Institute of Technology. He also earned an executive master's degree in business administration from Rutgers University.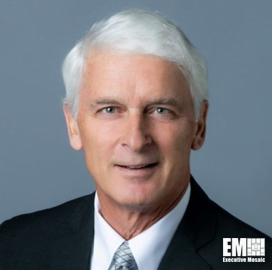 Timothy Dills is a 30-year business professional who is currently the president and chief executive officer of LinQuest, a tech company serving national security agencies and customers across the intelligence community.
Dills is based in LinQuest's office in Chantilly, Virginia. He took over as the company's president and CEO in 2019.
Previously, Dills worked for companies such as Scitor Corporation, Kinsey Technical Services Inc. and Science Applications International Corporation, according to his LinkedIn profile.
He started his career with Scitor in 1989 and was initially assigned to individual contributor roles. Eventually, he was appointed to leadership roles and moved up the corporate ladder. He held the role of company vice president for seven years before assuming the role of president between 2008 and 2016.
Additionally, Dills served as president of KTSi, a Scitor subsidiary, from 2013 to 2016.
The executive became part of SAIC after it completed its $790 million all-cash acquisition of Scitor in 2015. While at SAIC, Dills served as senior vice president.
Throughout his career, he gained industry knowledge in government contracting, program management, information assurance, earned value management, systems architecture, configuration management, intelligence analysis, military operations, operational planning, enterprise architecture and systems design.
Dills holds a bachelor's degree in geography from San Jose State University and a Master of Business Administration degree from Ohio University.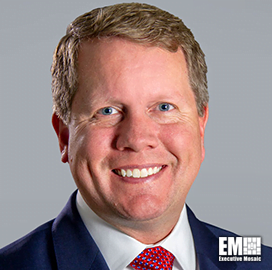 Jason Nichols is the operating group president for defense and intelligence at ASRC Federal, which offers a range of technology services to the Department of Defense.
According to ASRC Federal, the defense and intelligence business unit provides products and services in software engineering, advanced analytics, digital operations, information technology modernization, high-performance computing and infrastructure support. Nichols provides strategic direction and operational oversight for the group.
Before he took on his current role in January, Nichols served as the president of the operating group of ASRC Federal's infrastructure support and professional services.
He also served as the said business unit's senior vice president of business development, a role in which he was chiefly responsible for business growth, account management and enterprise strategy.
Nichols was previously the ISPS unit's VP of business development and was credited with leading its expansion into new markets.
He served as ASRC Federal's representative on the nonprofit American Heart Association's executive leadership team. According to ASRC Federal, Nichols is also actively involved in American Corporate Partners.
Before he joined ASRC Federal in 2014, Nichols spent more than 15 years holding various business development leadership roles in Lockheed Martin. He supported customers from both federal civilian and defense agencies.
Nichols earned a bachelor of science degree in marketing from Clemenson University, according to his LinkedIn profile.
ABOUT POTOMAC OFFICERS CLUB
The Potomac Officers Club is owned and operated by Executive Mosaic. Since 2002, Executive Mosaic has been a leader in media and exclusive senior executive networking programs primarily targeted to the U.S. federal government contracting (GovCon) marketplace. In addition to connecting executives of consequence into a fabric of like minded communities, the company's growing cross-media platform serves as a leading source of news about the people, policies, trends and events shaping the nation's GovCon sector.
Category: Articles
Tags: AI Amentum April Nadeau artificial intelligence ASRC Federal cloud coronavirus cybersecurity Executive Mosaic Executive Profiles Gartner govcon government contracting INCOSE Jason Nichols Jill Bruning LinQuest MITRE Potomac Officers Club sensors Sentar systems engineering Timothy Dills Yosry Barsoum