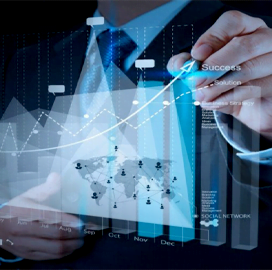 Logistics digitization
Five Executives Keeping Their Eyes on GovCon Logistics
The coronavirus pandemic has highlighted the importance of logistics in virtually all aspects of society. Past investments in transportation and supply chain resilience may have paid off, but the public health crisis showed that the logistics sector needs innovation.
As Forbes correctly predicted, 2020 became the year that the supply chain and logistics industry embraced digitization, turning to autonomous drones, robotics, artificial intelligence, blockchain, the internet of things and data analytics. Supply chains were completely reorganized in a very short time. Digitization serves as the foundation for maintaining reliable supply chains even under difficult conditions.
The Potomac Officers Club – a division of Executive Mosaic – presents five government and industry leaders in the logistics sector.
Leigh Method, as the Department of Defense's deputy assistant secretary for logistics, is the principal adviser to the assistant secretary for sustainment.
Her responsibilities include the department's logistics strategy and policy, supply, storage and distribution, property and equipment, transportation and program support.
As part of her duties, she oversees $100B in inventory and inventory management practices and $2B in airlift and transportation programs. Method also oversees operational contract support, non-tactical vehicles, equipment and materiel policies.
Before taking on the role in April 2020, she was the deputy director of logistics, installations and force protection for Headquarters Air Mobility Command at Scott Air Force Base, Illinois.
Her responsibilities in the said role covered the Mobility Air Forces, which handles policy, guidance, training and resources in support of over 49K total-force logistics, civil engineering and force protection personnel.
She also served as the senior adviser for sustainment and deputy director of the F-35 Integration Office at the Air Force headquarters in Arlington, Virginia.
As an adviser, she helped consolidate oversight, improve communications and establish F-35 priorities in support of an aircraft program with over 1.7K units.
She assisted the director in leading a staff of 24 personnel who worked on integrating activities across air staff directorates, the Office of the Secretary of Defense, international partners, the Navy, Marine Corps, major commands and the Joint Program Office.
Method spent nearly nine years in the Air Force, having served as the commander of the service's 76th Commodities Maintenance Group and division chief of its program integration division.
She earned a master's degree in national security and strategic studies from the Naval War College, a master's degree in transportation and logistics management from the U.S. Air Force Institute of Technology and a bachelor's degree in personnel administration from Michigan State University.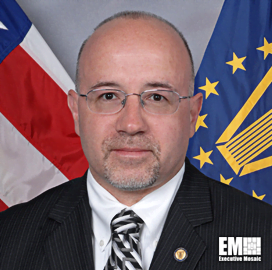 As the vice director for the Defense Logistics Agency, Michael Scott leads the Department of Defense's combat support agency tasked to provide worldwide logistics, food, medical material, uniforms and construction equipment for the military service branches and other federal agencies.
Headquartered in Fort Belvoir, Virginia, the DLA also supplied most of DOD's fuel and spare parts for military weapon systems.
Before taking on his current role, Scott served for five years as the deputy director for DLA Logistics Operations. The agency is in charge of nine supply chains, delivering logistics and materiel process management policy and tracking supply chain performance.
From January 2013 to April 2014, he held the position of deputy commander at DLA Energy. where he headed the organization responsible for offering the Pentagon and other government units with energy services. Prior to the role, he was the executive director for almost two years – from February 2011 to January 2013.
Scott's other executive experience was as executive director for material policy and processes in DLA Logistics Operations from August 2008 to February 2011.
He started his career in DLA in 1986. For 20 years, he served in various leadership positions, including executive director for the material policy process and assessment directorate, deputy director and director for strategic planning and enterprise transformation, and business systems modernization organizational alignment chief.
During the said period, Scott also held other roles, including demand and supply planning process owner, demand and supply planning process lead and headquarters DLA requirements team chief.
For his more than 30-year government service, he received various awards including the 2016 Presidential Rank Award, DLA Director's Award for Organizational Excellence, the Federal Executive Association Reinvention Recognition Award, the Defense Superior Management Award and the DOD Honorary Value Engineering Achievement Award.
Scott graduated from Ohio State University with a degree in marketing and from the U.S. Air Force's Air War College. He also received executive education from the Harvard University Kennedy School.
.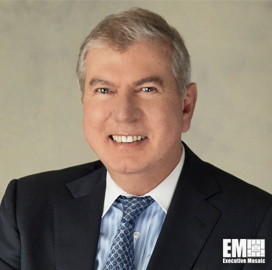 Rex Jordan is a senior vice president at Booz Allen Hamilton, serving as the leader of the company's Air Force logistics and sustainment business.
He provides expertise and support across a range of programs in the areas of sustainment, modernization and acquisition requirements, including cyber, classified liaison, program management and engineering and logistics.
Jordan's team works on web-based life cycle management plans for the Special Air Missions commercial-derivative aircraft fleet, which covers Air Force One, the B-52 and the KC-135, among others.
As the aerospace readiness business lead, Jordan manages the company's accounts for Florida Panhandle; Albuquerque, New Mexico; Oklahoma City; Warner Robins, Georgia; and Ogden, Utah.
He joined Booz Allen in 2001 and has since led a team of engineering, cyber, logistics and acquisition professionals who specialize in supporting airborne platforms for defense and federal clients.
Booz Allen's clients include the Air Force Headquarters, the F-35 Joint Program Office, the Air Force Sustainment Center, Air Force Lifecycle Management Center, Air Force Nuclear Weapons Center, Air Mobility Command Plans and Programs Directorate and the Defense Information Systems Agency Communications Branch.
Prior to Booz Allen, Jordan spent 20 years in the Air Force holding numerous roles, including staff officer, Air Command and Staff College faculty member, Air Force One navigator and chief of Presidential Flight Support.
He is currently an active member of industry forums such as the Airlift Tanker Association, Air Force Association and Logistics Officer Association.
Jordan earned a bachelor's degree in biology and chemistry from the University of Alabama, Birmingham, and a master's degree from Embry-Riddle Aeronautical University.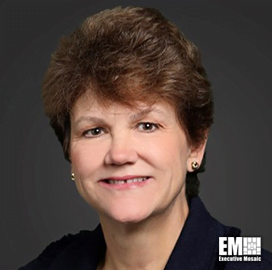 Laura Frank is Lockheed Martin's vice president for strategy and business development, training and logistics solutions, responsible for sales for the TLS market segments.
Since July 2019, she has led the business unit that also oversees the training, defense sustainment solutions, test and support equipment, and spares, repairs and supply chain.
Before taking on her current role, Frank headed the enterprise solutions market unit at TLS, responsible for handling various portfolios of products and services for logistics support and integrated test infrastructure.
In 2016, Lockheed and partner Michelin North America landed a four-year $131M contract to manage the U.S. Navy's naval aviation tires. The two companies collaborated on the deal, which led to the delivery of more than 440,000 tires over the 14-year period. The contract has a three-year base valued at $52M, with options for two six-month periods and for F-35 tires, raising the overall potential contract amount to $131M.
Frank said the supply chain management network is meant to reduce the amount of warehouse inventory by 80 percent.
From 2014 to 2016, she served as vice president and chief operating officer at Lockheed Martin Australia/New Zealand, where she helped develop sovereign capabilities that supported the organization's strategic objectives and initiatives.
Frank joined the company in 1985, taking on engineering leadership roles for 22 years. In 2007, she was promoted to strategic planning director for corporate strategy and business development. Four years later, she held the position of director for operations and deputy vice president for Information Systems and Global Solutions-Defense C4ISR systems.
She is also a member of the board of directors of the National Center for Simulation and a co-executive sponsor of Lockheed Martin's Women Impact Network.
Frank earned her bachelor's and master's degree in computer science from Rhode Island College and from Johns Hopkins University, respectively.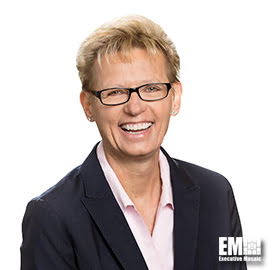 Ella Studer serves as senior vice president for U.S. government solutions – logistics at KBR, a role she has held since June 2017.
She is in charge of the business segment that delivers various services to the vital facilities and equipment for customers in the Department of Defense and private entities.
With annual revenues of over $1B, the unit covers contingency response operations, infrastructure and engineering services, base support and maintenance of prepositioned stocks with equipment and materiel on land and on sea.
Studer is also the vice president for operations, overseeing the company's product service line valued at more than $400M. She is responsible for developing short-term and long-term strategies and for providing technical expertise, thought partnership and leadership in all functional areas.
In December 2018, the company extended a U.S. Army contract to deliver logistics support services to the service branch's operations in Europe and the Arabian Peninsula under two task order modifications worth a combined $114M.
KBRwyle is tasked to assist the U.S. European Command in maintaining base facilities and the Army in transporting various weapons under a six-month, $53M extended order. The unit is also required to handle facilities, waste, transportation, airfield and fire protection systems under a separate $61M exercised option.
Before joining KBR in March 2006, Studer served for almost 22 years as a senior executive service at the Defense Logistics Agency, where she managed a $1B annual budget and more than 1,400 personnel at nine field locations worldwide.
Studer served as an aerospace ground equipment technician in the U.S. Air Force and the Ohio Air National Guard. She is also the first vice-chair of the board of trustees of the American University of Afghanistan.
She earned her bachelor's degree in business management from Malone College and her master's degree in national security and resource strategy from the National Defense University.
ABOUT POTOMAC OFFICERS CLUB
The Potomac Officers Club is owned and operated by Executive Mosaic. Since 2002, Executive Mosaic has been a leader in media and exclusive senior executive networking programs primarily targeted to the U.S. federal government contracting (GovCon) marketplace. In addition to connecting executives of consequence into a fabric of like minded communities, the company's growing cross-media platform serves as a leading source of news about the people, policies, trends and events shaping the nation's GovCon sector.
Category: Articles
Tags: artificial intelligence automation blockchain Booz Allen Hamilton data analytics Defense Logistics Agency Department of Defense digitization drones Ella Studer Forbes govcon government contracting internet of things KBR Laura Frank Leigh Method Lockheed Martin Michael Scott Rex Jordan robotics