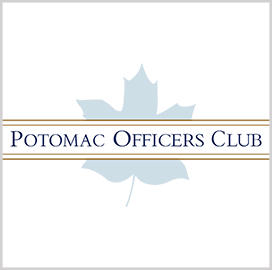 Think tank
Five Executives Leading D.C.-Based Think Tanks
Think tanks have historically been part of many major global initiatives. An expert from the Brookings Institution made key recommendations for the plan to rebuild Europe after World War II. The Carnegie Endowment for International Peace played an important role in promoting the approval of the United Nations anti-Genocide Convention in 1948.
Some think tanks such as the Brookings Institution have become household names because of how many times they have been cited by the media.
John de Boer, a lead researcher at the United Nations University, believes that the most successful think tanks are the ones that can foster evidence-based discussion regardless of their political orientation. Think tanks are in the business of "influence peddling, in the best sense of the term," De Boer said.
The Potomac Officers Club — a division of Executive Mosaic — features five executives from think tanks based in Washington, D.C.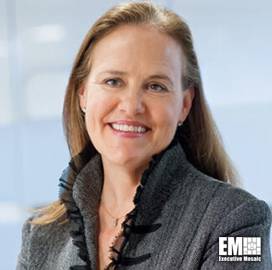 Michele Flournoy is the co-founder and former chief executive officer of the Center for a New American Security, a Washington, D.C.-based bipartisan nonprofit that focuses on developing policies concerning national security and defense.
Currently, Flournoy serves as chair of the CNAS Board of Directors. She co-founded CNAS in 2007 and served as president until 2009, when she was tapped to serve at the Department of Defense. In 2014, she returned to CNAS as CEO, a role she held until 2017, when she co-founded WestExec Advisors.
WestExec is a strategic advisory firm, where she serves as a managing partner, according to Flournoy's biography posted on CNAS' website.
During the Obama administration, from February 2009 to February 2012, Flournoy was the undersecretary of defense for policy. She worked as the principal adviser to the defense secretary in the development of national security and defense policies, oversight of military plans and operations, as well as in deliberations at the National Security Council.
As defense undersecretary, Flournoy also led the development of the DOD's 2012 strategic guidance and represented the Pentagon in various foreign engagements in the media and before Congress.
Earlier in her career, the national security expert served as senior adviser at the Center for Strategic and International Studies. Before that, she was a research professor at the National Defense University's Institute for National Strategic Studies.
Flournoy, who won the Wash100 award in 2015, is a graduate of Harvard University with a bachelor's degree in social studies. She also holds a master's degree in international relations from Oxford University's Balliol College.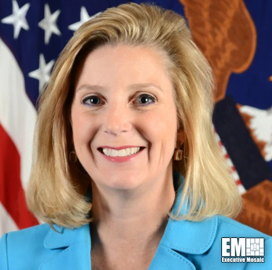 Christine Wormuth is a center director at RAND Corporation, a nonprofit research organization that develops solutions to public policy challenges.
Wormuth is in charge of the International Security and Defense Policy Center, a RAND research arm dedicated to informing leaders' decision-making related to national and international security.
Her work spans a wide range of national security and foreign policy issues, according to her LinkedIn profile.
The ISDP Center director has more than 25 years of experience in the field of national security, having worked in the Department of Defense, the White House and Capitol Hill.
She served under the Obama administration as undersecretary of defense for policy. During her two-year tenure as the Department of Defense's top policy official, she played a key role in implementing the government's counter-ISIS campaign and enhancing U.S. defense relations with countries in Europe, Asia and the Middle East.
Before that, she was the deputy undersecretary of defense for strategy, plans and forces.
She is also a former special assistant to the president and senior director for defense at the National Security Council.
In addition, she was a senior fellow at the Center for Strategic and International Studies and a principal at DFI Government Services.
Wormuth was recently announced as President Joe Biden's pick for Army secretary. If confirmed by the Senate, she would be the first woman to hold the position.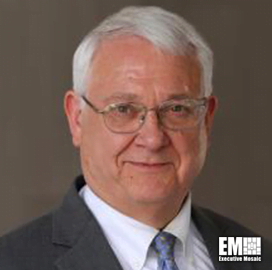 John Hamre has served as the president and chief executive officer of the Center for Strategic & International Studies since 2000.
CSIS is a bipartisan, nonprofit policy research organization that focuses on the areas of defense and national security. The organization's scholars share their expertise through conferences, publications, lectures and media appearances.
Hamre has prior experience working at the Department of Defense and Capitol Hill, according to his organizational profile.
For four years, he served as the undersecretary of defense under the Clinton administration. During that time, he helped the defense secretary in handling the defense budget and management improvement programs.
He is also the former chairman of the Defense Policy Board, an advisory body that provides the top leaders at the DOD with informed advice and opinion concerning major matters of defense policy.
In addition, he had a 10-year stint as a professional staff member of the Senate Armed Services Committee. His focus areas as a staff member included procurement, development programs and defense budget issues.
He is also a former deputy assistant director at the Congressional Budget Office, where he was responsible for national security and international affairs.
Hamre earned his bachelor's degree in 1972 from Augustana College. He went on to complete his doctorate degree in 1978 from the School of Advanced International Studies at Johns Hopkins University.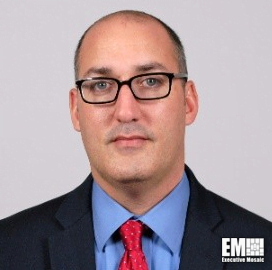 Lawrence Muscant joined the Foundation for Defense of Democracies in January 2014 as its senior vice president.
FDD is a nonprofit think tank focused on national security and foreign policy research. Since its founding after the 9/11 attacks, FDD has worked with the Bush, Obama, Trump and Biden administrations.
The organization's work includes conducting non-partisan research, identifying illicit activities and providing policy options to strengthen U.S. national security, according to his LinkedIn profile.
Muscant's organizational profile shows that he is often invited to deliver talks about the Arab-Israeli conflict and Middle East history.
Previously, he was the executive director of The David Project, a Boston-based research organization that shapes campus opinion on Israel and the Middle East.
He is also a former lecturer at Boston University and the University of Massachusetts Amherst. While working at these universities, he taught the Arab-Israeli conflict course.
At one point in his career, he served as a branding campaign consultant for the Israeli Ministry of Foreign Affairs.
Muscant graduated from Concordia University with a bachelor's degree in political science. He also attended Carleton University, where he completed his master's degree in political science and took on Ph.D. coursework for international relations and comparative politics.
He holds a certification in capital markets and portfolio management from the New York Institute of Finance and professional fundraising certification from Boston University.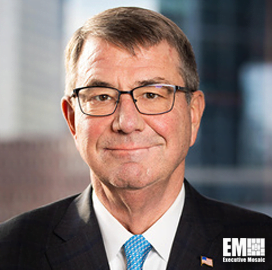 Ashton Carter serves as the director of the Robert and Renee Belfer Center for Science and International Affairs, a research center within the John F. Kennedy School of Government at Harvard University.
The Belfer Center serves as the faculty's hub for international security and diplomacy, environmental and resource issues and science and technology policy.
The University of Pennsylvania's Think Tanks and Civil Societies Program recently recognized the Belfer Center as a "center of excellence," hailing it as one of the top university-affiliated think tanks in the world.
According to its website, the Belfer Center's resident research community has more than 150 scholars, including Harvard faculty, researchers, practitioners and an international group of research fellows.
Carter currently also serves as a professor of technology and global affairs at Harvard University, according to his LinkedIn profile.
He is best known for serving as the 25th secretary of defense, a role in which he advised former President Barrack Obama and renewed the military's focus on space and cyberspace.
Prior to the said role, Carter was deputy secretary of defense from 2011 to 2013. He also served as the Department of Defense's chief operating officer, overseeing the agency's annual budget and over 3 million civilian and military personnel.
From 2009 to 2011, he was in charge of the Pentagon's procurement reform and innovation agenda as undersecretary of defense for acquisition, technology and logistics.
Carter earned bachelor's degrees in physics and medieval history from Yale University and a doctorate in theoretical physics from Oxford University.
He was a distinguished visiting fellow at Stanford University's Hoover Institution and a lecturer at Stanford's Freeman Spogli Institute for National Studies.
ABOUT POTOMAC OFFICERS CLUB
The Potomac Officers Club is owned and operated by Executive Mosaic. Since 2002, Executive Mosaic has been a leader in media and exclusive senior executive networking programs primarily targeted to the U.S. federal government contracting (GovCon) marketplace. In addition to connecting executives of consequence into a fabric of like minded communities, the company's growing cross-media platform serves as a leading source of news about the people, policies, trends and events shaping the nation's GovCon sector.
Category: Articles
Tags: Ashton Carter Belfer Center Brookings Institution Carnegie Endowment for International Peace Center for a New American Security Center for Strategic and International Studies Christine Wormuth CNAS CSIS D.C. Executive Profiles Foundation for Defense of Democracies govcon government contracting John de Boer John Hamre Lawrence Muscant Michele Flournoy RAND Corporation think tank