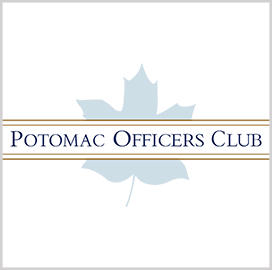 Information network
Five Executives Leading Enterprise Services in GovCon Industry
Large organizations need to ensure that all of its branches fully leverage the fruits of intelligence and data analytics. Enterprise services and solutions integrate the multiple facets of an organization through the interchange of information from disparate process areas and databases. Such solutions, as Gartner said, allow companies to disseminate mission-critical and real-time data throughout their enterprises.
The domain of enterprise services spans a broad range of sectors – from business transformation to defense to software. The Potomac Officers Club – a division of Executive Mosaic – presents five executives delivering enterprise solutions to either their fellow private-sector players or the government.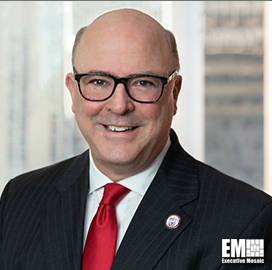 Michael Niggel is a 35-year program and acquisition management veteran who serves as Advanced Concepts and Technologies International's chief executive officer. 
He is responsible for ACT I's strategic direction, enterprise services growth programs, governance and employee satisfaction. He also heads the organization's joint venture partnerships that focus on customer relationship management, the company said.  
Niggel provides program and financial management and contract negotiations support for complex Department of Defense ACAT I and Department of Homeland Security level 1 programs, foreign military sales and direct commercial sales cases.
He also directed the Virginia-based contractor as it transformed from a small business to a mid-tier company recognized for growth, including being selected as the 15th fastest growing company in Virginia in the Virginia Chamber of Commerce's 2020 Fantastic 50.
In September 2019, the company was chosen as a finalist under one of the revenue categories of 2019 greater Washington government contractor awards. The organization landed a nomination for the contact of the year award for companies that earned $25M to $75M in yearly revenue. He said the selection showed the dedication of the employees and exhibited ACT I's commitment to customers. 
In February 2019, Niggel served on the board of directors at the government procurement association Professional Services Council for the second straight year. The council apointed him for a three-year term that started on Jan 1, 2018. Niggel said PSC is a place for open discussion between public and private groups to address the nation's needs in homeland security and civil support. 
Prior to co-founding ACT I in 1998, he became vice president and operations manager for technical and business solutions operations at SAIC, where he supported the secretary of defense's office on the national defense panel. During his 12-year tenure, he managed the company's three acquisition divisions supporting the armed services missions. 
Niggel, who previously served as a presidential management intern with the Air Force/OSD in the Reagan administration, holds a master's degree in public administration in finance and policy analysis from Indiana University Bloomington. He graduated from Hendrix College with a bachelor's degree in political science and history.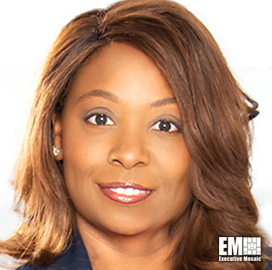 Shawn Purvis serves as corporate vice president at Northrop Grumman and president of its Enterprise Services Sector, a unit that specializes in digital transformation, advanced collaboration systems and business applications across the organization. 
She brings into the role over two decades of experience in intelligence, information systems and defense industries, the company said.
Since taking on the role in January 2018, Purvis has been developing strategies for next-generation network, cybersecurity and digital designs for the company's overseas employees and sites.
She joined the organization in March 2012 as vice president and business unit manager for the integrated intelligence systems business unit. For more than two years, she led the group in strategy, growth efforts, customer relationships and program execution. The business segment focuses on assisting customer requirements in areas that include enterprise solutions, open-source intelligence, and national and defense intelligence applications. 
Purvis became vice president and general manager for the cyber division at Northrop Grumman Information Systems from June 2014 to January 2016. During the said period, she was in charge of providing cybersecurity services to customers in the intelligence, defense, federal, state and international markets. Her responsibilities included delivery of comprehensive cybersecurity support in IT infrastructure, command and control implementation and operations, cloud-based data distribution and storage and designing of web-driven intelligence products. 
In early 2016, she began serving as vice president and chief information officer, running all segments of the company's IT strategy and related responsibilities. For two years, she oversaw the IT organization that partnered with customers and suppliers on innovative services that enhanced the company's value in delivery, user experience and risk management. 
Purvis started her career at SAIC as senior vice president of the Intelligence Systems business unit, managing all facets of the business, including network operations and software and systems programs. 
Purvis graduated from Hampton University with a bachelor's degree in computer science and earned her master's degree in information systems from George Mason University. She also participated in the executive program at Darden School of Business, University of Virginia, and in the accelerated management program at the Yale School of Management.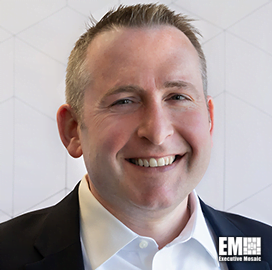 John Heneghan, the senior vice president for enterprise solutions at ECS since September 2017, oversees the delivery of enterprise solutions for the unit's federal civilian and defense agency clients.
The markets include the U.S. Army; the U.S. Postal Service; the Defense Information Systems Agency; the Internal Revenue Service, the departments of Labor, Homeland Security and Health and Human Services; and the FBI, according to his Linkedin profile. 
Heneghan handles one of the ECS' biggest groups with close to 1,400 employees, making sure that the workforce is aligned, knowledgeable and capable to serve the customers' requirements and help address their challenges. 
He is also in charge of helping government agencies in their IT modernization by providing the latest technologies and data analytics to reduce redundant processes and costs that stem from legacy systems.
Heneghan has over 17 years of experience in business strategy and corporate development, managed services, business processes operations, program management, emerging technology and digital transformation and IT product development. 
Before joining ECS, he became vice president in August 2011 at CGI Federal, where he was responsible for leading DHS, U.S. Coast Guard and Office of Personnel Management programs. 
During his six-year stint, he managed to grow the company's DHS sector by over 25 percent year-on-year. He also broadened the portfolio to include cloud and managed services, software development, cybersecurity solutions and citizen services. During the said period, he helped the company land the DHS's Continuous Diagnostics and Mitigation contract and the CDM credentialing task order. 
Heneghan previously served as an executive vice president at SPS Consulting, where he directed the public sector, non-profit and commercial services operations of almost 20 contracts from 17 customers, including DHS, NASA, the Department of Justice, Montgomery County in Maryland and the Smithsonian Institution.
Earlier, he worked at Stanley Associates, which is now a part of CGI Federal, serving as director for corporate development for nine years, heading the business development operations and securing vital government contracts.
A former systems engineer at The Washington Post, Heneghan earned his bachelor's degree in speech and English education from the University of Maryland.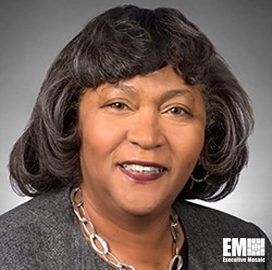 A 20-year company veteran, Yvonne Hodge serves as Lockheed Martin's senior vice president of enterprise business transformation.  
Her duties include developing strategies and implementing solutions for delivering business outcomes through technology, culture and processes.
Hodge also leads the Lockheed's digital transformation and enterprise technology teams and the office of the chief data and analytics officer, the company said. 
She specializes in information technology, business processes, quality management, competitive analysis, data analysis, quality tools, statistical process control and process re-engineering.
Hodge also designs new approaches to reduce costs and improve cycle times and defect rates. Lockheed credits her with consistently achieving high scores and customer and employee satisfaction.
Since she joined the company in July 2002,  Hodge has held roles such as VP of business innovation, transformation and enterprise excellence of space; VP of IT for space; VP of technical operations for enterprise business services; chief information officer and VP for electronic systems; and VP of mission success and IT for maritime systems and sensors.
Hodge spent the prior 24 years at AT&T, running a long leadership career that culminated in the role of VP of operations. She was responsible for all external customers across the company's business services. 
AT&T also credits her for introducing new digital products and network management services and creating opportunities for disaster recovery contingency planning market segments. 
She earned a bachelor's degree in mathematics from Montclair State University, New Jersey. In 2012, she was honored with the Black Engineer of the Year Award in recognition of her career achievements.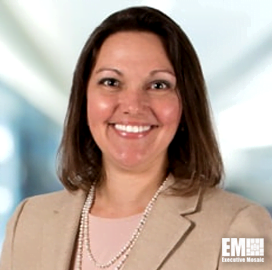 Denise Oberndorf is CALIBRE Systems' vice president for defense enterprise solutions where she oversees business development and the delivery of the company's consulting services related to performance improvement, finance and logistics.
She also helps in the development of comprehensive resources that help clients address their complex challenges and issues in a limited resource setting, the company said. 
Oberndorf's portfolio includes performance management, analytics, resource and financial management, cost management and forecasting, cybersecurity, logistics and change management.   
Since taking on the role in May 2016, she has delivered 10 percent yearly growth with more than 215 subject matter experts in the areas of IT development, cost management, process improvement and analytics.
Oberndorf joined the organization in January 2014 as director for cost management and analysis. During her more than two-year tenure, she provided a 10 percent year-on-year in a portfolio of cost management and analytic services. 
Previously, she served more than five years in the U.S. Army, joining in Dec 2012 as a senior cost analyst and heading a team of operational research analysts designing complex weapon system projections for ground combat vehicles valued between $20B and $40B.  She was promoted in August 2008 to enterprise resource planning lead. For over five years, she was responsible for enterprise system deployment, major weapon systems estimates, auditing and executive management. 
Oberndorf began her career in corporate accounting and enterprise solutions in January 2002 when she became auditor in charge at the Army Audit Agency. For nearly seven years, she designed comprehensive audit plans for a group of auditors that monitored areas with potential for high return on investment. While in charge of developing and checking project scope, travel and budget, she also provided financial recommendations that helped the organization save at least $9M in cost during her tenure. 
Oberndorf earned her bachelor's degree in accounting and economics from Frostburg State University and a master's degree in business administration and executive masters in public administration from Syracuse University.
ABOUT POTOMAC OFFICERS CLUB
The Potomac Officers Club is owned and operated by Executive Mosaic. Since 2002, Executive Mosaic has been a leader in media and exclusive senior executive networking programs primarily targeted to the U.S. federal government contracting (GovCon) marketplace. In addition to connecting executives of consequence into a fabric of like minded communities, the company's growing cross-media platform serves as a leading source of news about the people, policies, trends and events shaping the nation's GovCon sector.
Category: Articles
Tags: business transformation CALIBRE data data analytics defense ECS enterprise Gartner govcon government contracting intelligence John Heneghan Lockheed Martin Michael Niggel Northrop Grumman. Denise Oberndorf Shawn Purvis software Yvonne Hodge