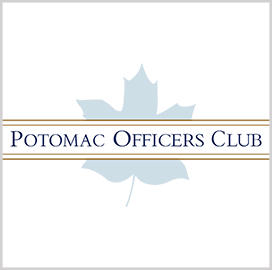 Partnership
Five Executives Leading GovCon Joint Ventures
Joint ventures play a large role for companies during times of distress. Such partnerships have allowed businesses to share costs and reduce capital needs during the coronavirus pandemic. Harvard Business Review, in 2020, reported an uptick in the amount of joint venture activity in multiple sectors, including health care, motor vehicles and energy.
Even without the pandemic, global trends such as digital transformation and sustainability regulation incentivize companies to pursue alternative forms of collaboration. A joint venture is a highly complex form of partnership that pays off when done right, according to Norton Rose Fulbright.
The Potomac Officers Club — a division of Executive Mosaic — highlights executives leading five joint ventures in the government contracting sector.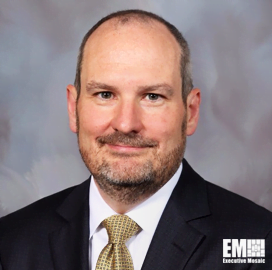 Dave Logan is currently the chairman and vice chairman of the board of directors at Data Link Solutions. A joint venture between BAE Systems and Collins Aerospace, DLS provides Link 16 terminals and software, as well as logistics and support services for air, land, and sea-based platforms.
Concurrently, Logan serves as the vice president and general manager of C4ISR systems at BAE Systems, according to his LinkedIn profile. The C4ISR business unit specializes in producing advanced sensing, identification, communication, command and control, computing, exploitation and mission management solutions for underwater, surface, airborne and space platforms.
Previously, he had a four-year stint as the VP and GM of BAE Systems' technology solutions business. During this time, he supported the business unit's goal of developing mission enhancing technologies in advanced materials, cyber operations and networking, electro-optics and infrared, ISR sensing, processing and exploitation, advanced analytics and decision support, radio frequency, signal processing, and sensor and mission management.
Prior to joining BAE Systems, Logan served on the board of directors for Aptima and worked as an engineer at Technology Service.
He holds a bachelor's degree in electrical engineering from Stevens Institute of Technology and a master's degree in the same discipline, which he obtained from Rensselaer Polytechnic Institute.
Tory Bruno has been the president and chief executive officer of United Launch Alliance for more than six years.
As head of the space launch company, he drives the strategic direction of the organization and oversees all business management and operations.
Before joining ULA in 2014, Bruno, a past Wash100 winner, worked for Lockheed Martin as the vice president and general manager of its strategic and missile defense systems business, according to his company profile.
During his stint with the business unit, he led efforts supporting customers across the Department of Defense enterprise, as well as the U.K. Royal Navy and Ministry of Defence.
He took on leading roles in DOD programs, including the Navy's Trident II D5 fleet ballistic missile, the Air Force's intercontinental ballistic missile reentry systems and the Missile Defense Agency's Terminal High Area Altitude Defense, Targets and Countermeasures and Common Exoatmospheric Kill Vehicle Concept Definition.
While at Lockheed Martin, he also held engineering positions involving design and analysis for control systems of rockets and hypersonic reentry vehicles.
In addition, Bruno managed a joint venture established by Lockheed Martin that operated under the name Atomic Weapons Establishment. Founded in 1950, AWE specializes in producing and maintaining the U.K.'s nuclear weapons.
Concurrently, he is a member of the National Space Council Users' advisory group.
Bruno graduated from the California Polytechnic State University with a bachelor's degree in mechanical engineering. He also completed graduate courses and management programs at Harvard University, Santa Clara University, the Wye River Institute, San Jose State University and the Defense Acquisition University.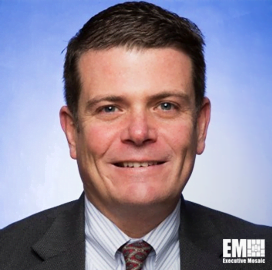 John Hart serves as the vice president of business development of Perspecta's defense group.
The role gives him responsibility for the group's business development and capture teams and puts him in charge of aligning ongoing growth and transformation efforts.
Hart, a member of the Potomac Officers Club, is double hatted as one of the leaders of Invictus, a joint venture between Oasys International and Knight Point Systems, a Perspecta subsidiary, according to his company profile.
Over the course of his career, Hart has worked for many of the legacy Perspecta companies, giving him a strong understanding of the public sector market.
Previously, Hart worked as an area sales leader for DXC Technology's defense sales organization. During this time, he promoted the innovative use of information technology to support customers' mission objectives.
He held the same position for HP Enterprise Services' defense group. While at HPE, he also served as the capture director for the Department of Defense and federal security business, providing tactical and strategic support to ensure increased win rate.
Hart was also assigned to multiple financial roles at HPE, during which time he managed the company's National Association of Securities Dealers Account.
Earlier in his career, he worked for JWK, where he prepared cost proposals for all the company's divisions.
Hart has a bachelor's degree in finance from the University of Florida.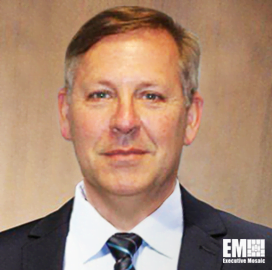 Charles Hazzard III serves as the president and CEO of DZSP 21, a joint venture of PAE and Parsons Government Services. DZSP 21 was created to provide support services to the Navy's operations in Guam.
DZSP 21 provides port operations support, ordnance handling and management, facilities maintenance, transportation fleet management, utilities maintenance, materials and cargo management and environmental management.
The joint venture is currently doing work under a $545.3 million contract from Naval Facilities Engineering Command Pacific. The work involves managing military facilities, utilities, port operations, base support vehicles and equipment.
Hazzard also serves as the company's project director. He has been doing government contracting work since 2003, DZSP 21 said. He briefly served as a project manager at PAE before the company formed DZSP 21.
Prior to joining PAE, Hazzard spent 11 years working at Fluor as a project manager. He was responsible for small overseas projects and task orders.
For nearly four years, Hazzard served as a project manager at KBR, where he is credited for significantly improving ratings in a monthly evaluation board.
He was the project manager for Fluor's Ebola response support in Dakar, Senegal. He also planned and executed a transition of services from KBR to Fluor.
Hazzard earned a bachelor's degree in engineering from the U.S. Military Academy at West Point. He is a certified project management professional and served in the Army as a Corps of Engineers officer.
He served as a plans and operations officer, and battalion maintenance officer in engineering operations, construction management, demolition and combat engineering tasks.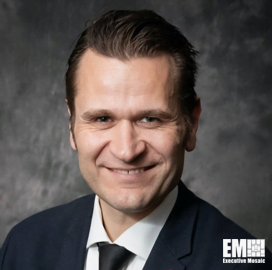 Andrew Masson serves as the CEO of Adient Aerospace, a joint venture between Adient and Boeing formed to sell seating products to airlines and aircraft leasing companies.
Adient said the joint venture helps address the aviation industry's need for more capacity in the seating category, superior quality and reliable, on-time performance.
As CEO of Adient Aerospace, Masson sets the vision, direction and strategy for the company. He leads its executive team across facilities in the United States, Germany and the United Kingdom, according to his LinkedIn profile.
He leads product development strategies and portfolios and set goals for research and development. Under his leadership, the company grew sales from $40 million to $850 million by reaching customers in the United States, Middle East and South America.
Adient Aerospace began as a startup in January 2018 and has since become a global competitor. The company's headquarters, technology center and initial production were based in Kaiserslautern, Germany.
Masson previously served as the director of engineering for modifications and conversions at Boeing. He was in charge of all engineering and certification activity for cabin interiors, Wi-Fi connectivity, avionics and aircraft performance and systems modifications.
He also served as Boeing's director of interior modifications, inflight entertainment and leasing, a job focused on retrofitting and upgrading plane cabins.
Masson spent 14 years working at CDG, a Boeing company. He served as executive vice president and managing director for the company's U.K. branch.
He earned a Master of Business Administration and a bachelor's degree in aerospace engineering from the University of Hertfordshire.
ABOUT POTOMAC OFFICERS CLUB
The Potomac Officers Club is owned and operated by Executive Mosaic. Since 2002, Executive Mosaic has been a leader in media and exclusive senior executive networking programs primarily targeted to the U.S. federal government contracting (GovCon) marketplace. In addition to connecting executives of consequence into a fabric of like minded communities, the company's growing cross-media platform serves as a leading source of news about the people, policies, trends and events shaping the nation's GovCon sector.
Category: Articles
Tags: Adient Aerospace Andrew Masson Charles Hazzad Data Link Solutions Dave Logan digital transformation DZSP 21 Executive Profiles govcon government contracting Harvard Business Review John Hart joint venture Norton Rose Fulbright Perspecta Tory Bruno United Launch Alliance