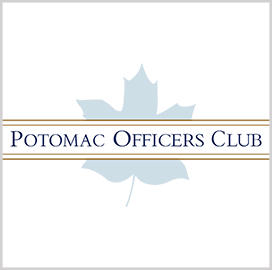 PNT
Five Executives Leading Innovation in PNT GovCon
The United States is the world leader in the development and use of positioning, navigation and timing for military operations. PNT capabilities have become and will remain critical in the military's ability to shape the global environment, deter aggression and fight and win wars.
To strengthen the United States' national security, the Department of Defense must work closely with the private sector to create PNT resources that enable robustness and resilience, as well as protect the U.S. Global Positioning System, a PNT technology that has become a vital element of both the military and the civilian life.
The Potomac Officers Club – a division of Executive Mosaic – highlights five executives leading the PNT practice of some major government contracting companies.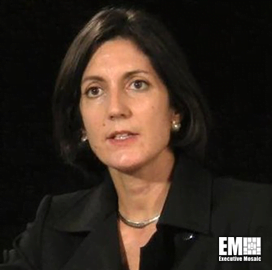 Carol Politi has served as president and CEO at TRX Systems since April 2010, leading the company in providing position, navigation and timing services in environments that lack a global positioning system, including indoors, underground and in crowded urban areas.
Headquartered in Greenbelt, Maryland, the organization was established in 2007. It specializes in personnel indoor location technology, GPS-denied tracking, sensor fusion, first responders, law enforcement and internal navigation.
In October, the company expanded partnership with VIAVI Solutions with the integration of TRX's Neon Signal Mapper with the California-based technology firm's CellAdvisor 5G and OneAdvisor-800 real-time spectrum analyzer for 4G-LTE and 5G-NR cellular coverage testing.
The combined service is expected to deliver automatic geo-referencing and cloud data storage with enhanced 3D visualization and reporting to validate 4G and 5G coverage and performance.
Before joining the company, Politi was a board member for two years at the National Children's Center, a non-profit organization that helps over 500 children and adults ranging from eight weeks to 70-plus years with developmental disabilities.
From June 2005 to March 2010, she took on the roles of senior vice president for corporate and business development and vice president for product management at Virginia-based telecommunications firm Kajeet.
During her nearly five-year tenure, Politi was in charge of the organization's product development, application, public relations, strategic partnerships, indirect e-commerce and alternative storefront channels, wholesale and mobile advertising programs.
Previously, she was co-founder, vice president for marketing and board member at Megisto Systems, a company that provides real-time billing and service delivery software for mobile operators.
Politi began her career as vice president for product management at Ericsson, directing the development strategy and priorities for the telecommunications company's data portfolio. She was also responsible for maintaining third-party vendor relationships and supporting sales to key customers.
She earned her bachelor's and master's degrees in electrical engineering from the University of Maryland and the Johns Hopkins University, respectively. She received her master's degree in business administration from the University of Maryland – Robert H. Smith School of Business.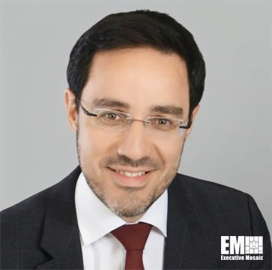 Jean-Yves Courtois is the chief executive officer and a co-founder of Orolia, a privately held firm headquartered in France providing global positioning system and positioning, navigation and timing products and services for the military and commercial markets.
With over 400 employees and a sales presence in more than 100 countries, the 14-year-old company offers its products and services such as the Kannad, McMurdo, Sarbe and Spectracom brands to leading organizations, including NASA, Airbus, Thales and Raytheon.
During his tenure, the organization acquired Talen-X, a company that offers GPS and global navigation satellite system threat mitigation platforms, for an unspecified amount.
Courtois said the purchase was part of the firm's plan to strengthen its position in the PNT sector and expand its end-to-end systems capabilities. He noted that reliable PNT data is vital for communications sensors, network synchronization, situational awareness, command and control and search and rescue missions.
Before co-founding the company in October 2006, Courtois served for almost five years as the chairman and CEO at Temex. He was responsible for the organization's three-year restructuring and repositioning strategies when the company was adversely affected by the global telecommunications crisis of 2001-2002 and the rising competition with Chinese companies.
Previously, he spent over five years at Thales Microsonics, serving in various capacities. His most recent role at the company was CEO for two years, overseeing the sale of the company to Temex and the change in the management team. He also led the formation of a joint venture with consumer electronics vendor BenQ and the transfer of the ceramic module business in Taiwan.
Early in his career, Courtois was an adviser to the chief scientist at the French government's defense procurement agency, providing consulting services on various technological and strategic issues.
A retired lieutenant colonel at the French Defense Acquisition Agency, Courtois earned his bachelor's degree in physics from Ecole Polytechnique and holds a doctorate degree in quantum physics from ENS in Paris.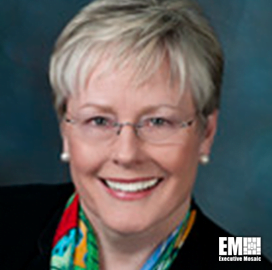 As president and chief executive officer at NavtechGPS, Carolyn McDonald leads the organization in providing customers with GPS and global navigation satellite system equipment options and product guidance.
She has more than three decades of experience in the GPS and GNSS industry. In the said role, she heads the seminar division, which provides technical training and education in navigation systems.
McDonald co-founded the company in 1984, when it was named Navigation Technology Seminars, to meet the demand for technical training in the newly developing GPS market.
A woman-owned small business based in Springfield, Virginia, NavtechGPS produces systems courses for the public, commonly located in hotel venues and on-site at a customer's area.
The company's product division is a reseller of various quality precision GPS and GNSS products, offering choices from not less than 30 leading manufacturers, including system design and consultation based on commercial off-the-shelf products for GNSS positioning solutions.
In the 1990s, when the GPS sector was in its infancy stage, McDonald established the firm's product division as she saw a niche for offering customers equipment options from various producers, broad technical training and a library of select technical texts.
She said the unit is meant to advise clients on the equipment that would fit their projects and offer all the choices in one place.
In 2016, the Institute of Navigation selected McDonald as the 2015 recipient of the Norman P. Hays award for the development and production of over 30 years of engineering tutorial in the field of satellite, timing and inertial navigation.
For eight years, she was the chair of meetings for the ION's Satellite Navigation Division, where she led the development of the largest GPS/GNSS meeting, ION GPS/GNSS.
McDonald graduated from Mary Washington College of the University of Virginia with a bachelor's degree in English, focusing on liberal arts education, critical thinking skills and communications.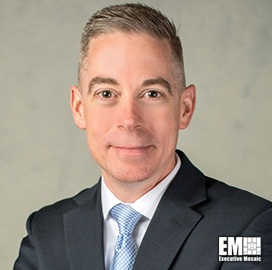 Kevin Coggins is Booz Allen Hamilton's vice president for positioning, navigation and timing, responsible for addressing the customers' technology issues on PNT, cybersecurity and information warfare in the space and critical infrastructure sectors.
An advocate of the digital twin technology, he believes that military services and other companies should explore ways to protect satellites from the growing cyber threats.
In an opinion piece published on the C4ISRNET website, Coggins wrote that the system provides a fresh approach that can simplify and enhance the testing and design process of space assets.
He also urged acquisition professionals, operators and developers of satellites and other space systems to adopt digital twins methods to analyze design trades and develop test scenarios for requirements clarification and reference systems.
Before joining Booz Allen in March 2018, Coggins was the director for the assured PNT cross-functional team for the Army, in charge of addressing the service's capabilities and challenges and reporting directly to the undersecretary.
He was previously a direct reporting program manager for PNT, tasked with the formation of the service's assured PNT program. He also introduced its systems architecture.
Early in his career, Coggins was the founder and CEO at Harvest Applied Technologies, a firm specializing in the application of the latest sensor and signal processing technologies in agriculture. During his three-year tenure, he made contributions in the field of food safety and quality with the support of agencies such as the Department of Agriculture, Agricultural Research Service and the National Science Foundation.
In addition, he also took on management and engineering roles in the defense sector, focusing on digital, radar and electronic weapon systems design and automated testing.
A Marine Corps veteran and a former Force Reconnaissance team leader, Coggins graduated from the University of Florida with a bachelor's degree in electrical engineering.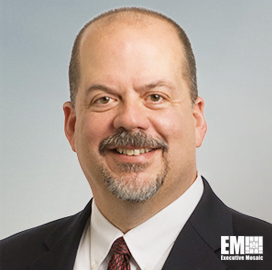 Vernon Joyner serves as the vice president of ENSCO's national security solutions division, which includes a diverse range of programs such as positioning, navigation and timing solutions.
The other national security solutions areas are science, enterprise protection, cyber superiority and emerging electronic warfare capabilities.
ENSCO is a Virginia-based company that provides engineering, science and advanced technology solutions to customers in the defense, transportation and intelligence sectors.
In his current role, Joyner works closely with national security solution scientists, technical experts, program leaders and engineers to develop solutions.
Joyner is a seasoned business executive and technical expert who boasts 30 years' worth of experience in software development, systems engineering, program management and organizational leadership in the intelligence and defense industries.
He is also an expert in cybersecurity and has led technical teams in the development and implementation of advanced technologies such as sophisticated cyber mission systems and signal processing solutions to solve critical national security challenges.
His experience includes research and development of new concepts, rapid prototyping and transition of technology and independent research and development into systems and leadership of major development and operational programs.
Before he joined ENSCO in 2016, Joyner served as the technical director in the advanced mission solutions group of Dynetics. In the said role, he worked closely with customers, technology partners and mission specialists to create solutions to national security challenges.
Joyner previously also held positions at QinetiQ North America, Computer Sciences Corporation and Raytheon. He earned a bachelor's degree in electrical engineering from the Massachusetts Institute of Technology.
ABOUT POTOMAC OFFICERS CLUB
The Potomac Officers Club is owned and operated by Executive Mosaic. Since 2002, Executive Mosaic has been a leader in media and exclusive senior executive networking programs primarily targeted to the U.S. federal government contracting (GovCon) marketplace. In addition to connecting executives of consequence into a fabric of like minded communities, the company's growing cross-media platform serves as a leading source of news about the people, policies, trends and events shaping the nation's GovCon sector.
Category: Articles
Tags: Booz Allen Hamilton Carol Politi Carolyn Parsons Ensco Executive Profiles Global Positioning System govcon government contracting GPS Jean-Yves Courtois Kevin Coggins national security navigation NavtechGPS OROLIA PNT positioning technology timing TRX Systems Vernon Joyner