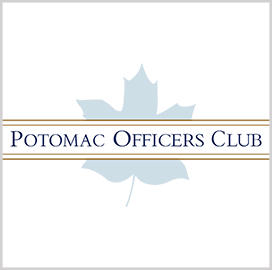 Government contracting
Five Executives Leading Service-Disable Veteran-Owned Small Businesses in GovCon
The federal government has deemed it a moral obligation to provide more economic opportunities to veterans disadvantaged by a disability. Through certain provisions under the Small Business Act of 1951, the government is mandated to set aside 3 percent of its federal contracting dollars to service-disabled veteran-owned small businesses each year.
Service-disabled veterans are also afforded opportunities outside of prime contracting, with many federal agencies incentivizing larger companies to hire SDVOSBs as subcontractors. The Potomac Officers Club — a division of Executive Mosaic — features five executives who hold roles in SDVOSBs.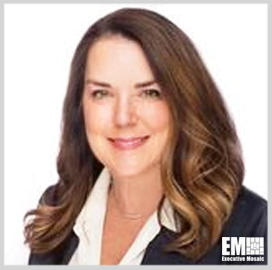 Erin Horrell serves as the chief growth officer of Intelligent Waves, a Reston, Virginia-based service-disabled veteran-owned small business specializing in end-to-end information technology solutions.
As CGO, she oversees all aspects of the organization's growth generation efforts.
Previously, she was an adviser to Intelligent Waves. She provided consultative services to help the company secure $30 billion in prime contract awards, according to her company profile.
Horrell, a member of the Potomac Officers Club, is a seasoned professional with over 20 years of experience serving the Department of Defense and the federal information technology market.
Her LinkedIn profile shows that she joined Intelligent Waves in June 2019 after spending more than eight years at EMH Government Solutions. As founder and senior principal of the consulting firm, she took part in delivering business development and capture support for government contracting clients.
She also spent two years serving as the vice president of business development and marketing at By Light Professional IT Services, an IT service management company that provides hardware and software engineering services to defense, civilian and commercial customers worldwide.
Before that, she worked for General Dynamics Information Technology as the senior director for Army business development.
Earlier in her career, she was a sales manager for corporate recruiting at RS Information Systems and a sales manager for federal accounts at Select Technical.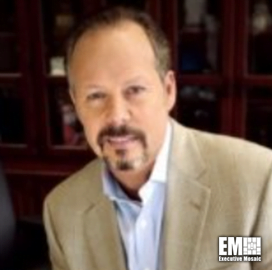 Tony Jimenez is the president, CEO and founder of MicroTech, a service-disabled, veteran-owned small business focused on providing information technology products and services.
Jimenez founded the technology company in 2004 and has since led the company's operations aimed at ensuring production efficiency, quality, service and cost-effective resource management, according to his LinkedIn profile.
His responsibilities as president and CEO of the Tysons Corner, Virginia-headquartered company include providing organizational and programmatic direction as well as leading, guiding and mentoring industry professionals.
Jimenez began his career in the private sector in September 2003, when he joined Unisys as director of enterprise solutions. In the role, he was responsible for talent recruitment and management, subcontractor support and IT infrastructure services delivery.
Jimenez also managed the introduction and application of automation, business process improvements and best practices for staffing during the optimization stage of enterprise deployments.
He left the global IT company after seven months to establish MicroTech.
Prior to moving to the private sector, Jimenez, whose areas of expertise include business development, management consulting, project planning and government contracting, spent more than 24 years in the U.S. Army.
The MicroTech chief is a member of the University of Richmond Customer Experience Advisory Board, where he provides input and leadership through classroom visits, forums and conferences.
He also serves as vice chair of the American Film Institute Corporate Council, which works to support the preservation and educational initiatives of the institute.
Additionally, Jimenez is part of the National Small Business Association Leadership Council, an organization that tackles challenges faced by small businesses, including tax reform, health care costs and regulatory restraint.
The IT industry veteran received his bachelor's degree in business management from St. Mary's University. He also holds a master's degree in acquisition management from Florida Institute of Technology and a master's degree in computers and information systems from Webster University.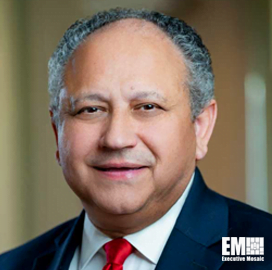 Carlos Del Toro is the president and chief executive officer of SBG Technology Solutions, a service-disabled veteran-owned small business headquartered in Alexandria, Virginia.
He leads a small business that provides information technology and engineering services and products to clients including the Navy, the Army, the Defense Health Agency and the departments of Defense and Veterans Affairs.
Under Del Toro's leadership, SBG Technology Solutions expanded from initially offering mid-tier federal agency-based services to now providing agile, customized and scalable solutions, according to his company profile.
With a career spanning more than 20 years, the executive is experienced in program management, joint and service-specific military operations, space systems engineering, civilian and military telecommunications, health IT and legislative affairs.
His LinkedIn profile shows that he was a former member of JDRF, a non-profit organization that funds type 1 diabetes research. At one point during his 27-year membership with JDRF, he was the president of the organization's capital chapter.
He also spent two years working for the Office of the Secretary of Defense as a senior military assistant. Additionally, he served as special assistant to the director of the White House Office of Management and Budget.
Del Toro also has 27 years of military service, during which time he held the role of commissioning commanding officer of the USS Bulkeley.
He currently sits on the U.S. Chamber of Commerce Council on Small Business, where he leads the procurement committee.
He holds a bachelor's degree in engineering from the U.S. Naval Academy and a master's degree in legislative affairs from The George Washington University. He also completed a master's degree in space systems engineering from the Naval Postgraduate School.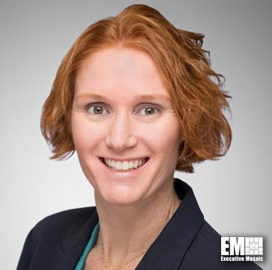 Dawn Halfaker is the founder, president and CEO of Halfaker and Associates, a service-disabled veteran-owned small business that specializes in software engineering and information technology.
Halfaker and Associates was established in 2006 to provide IT solutions to government organizations on matters of national and global significance.
The company said it delivers digital services, data analytics, cybersecurity and cloud solutions to government organizations.
Before she started the company, Halfaker consulted on several projects with the Defense Advanced Research Projects Agency's Defense Sciences Office. Her work at DARPA was focused on medical research and technology.
She also served as an intern advising the chair of the House Armed Services Committee. The said role was focused on key Department of Defense legislation and military health and veterans issues.
Halfaker served as a military police officer in the Army. She held multiple leadership positions and was deployed to Iraq with the 3rd Infantry Division as part of Operation Iraqi Freedom.
For being wounded during a combat patrol near Baghdad in 2004, she earned a Purple Heart and a Bronze Star.
Halfaker is an active member of the USO board of governors, the Quality of Life Plus Foundation board of directors and the Vail Veterans Foundation.
Halfaker earned a master's degree in security studies from Georgetown University and a bachelor's degree in Spanish and computer science from the U.S. Military Academy at West Point, according to her LinkedIn profile.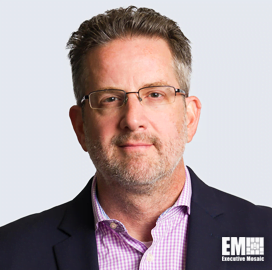 Jeff Miller serves as the vice president of capture at AbleVets, a Cerner company that specializes in health information technology engineering and consulting.
AbleVets is a certified service-disabled veteran-owned small business. The company said it provides cybersecurity, agile engineering, data and analytics and technology enablement services to federal and commercial customers.
As vice president, Miller is responsible for capture management and sales operations, including bid strategies, pricing, teaming and proposal and pipeline management, AbleVets said.
Miller also oversees the Veterans Benefits Administration and Veteran Experience Office portfolios within the company's account for the Department of Veterans Affairs. Under these portfolios, he provides executive leadership over the VBA Enterprise Data Warehouse program and the VEO Contract Center Modernization Operations contract.
AbleVets said Miller also leads certain portions of the company's Veterans Health Administration account, including the Joint Legacy Viewer and Community Viewer Agile Development Contract and the Caregiver Tool Development and Sustainment Contract.
Before he joined AbleVets in August 2016, Miller held senior leadership roles in Accenture Federal Services and Booz Allen Hamilton. He served VA and Department of Defense customers in the said roles.
As a principal at Booz Allen's defense market leadership team, he led the company's account for the DOD chief information officer.
At AFS, Miller provided leadership in capture, business development, account management and project delivery in projects with VA and the DOD.
ABOUT POTOMAC OFFICERS CLUB
The Potomac Officers Club is owned and operated by Executive Mosaic. Since 2002, Executive Mosaic has been a leader in media and exclusive senior executive networking programs primarily targeted to the U.S. federal government contracting (GovCon) marketplace. In addition to connecting executives of consequence into a fabric of like minded communities, the company's growing cross-media platform serves as a leading source of news about the people, policies, trends and events shaping the nation's GovCon sector.
Category: Articles
Tags: AbleVets Carlos Del Toro Dawn Halfaker Erin Horrell Executive Mosaic Executive Profiles federal govcon government contracting Halfaker and Associates Intelligent Waves Jeff Miller MicroTech Potomac Officers Club SBG Technology Solutions SDVOSB service-disabled veteran service-disabled veteran-owned small business Tony Jimenez