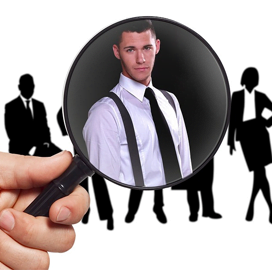 Talent acquisition
Five Executives Leading Talent Acquisition and Management Efforts in GovCon
Talent acquisition and management are integral processes under the human resources umbrella.
Finding quality talent and understanding how they contribute to organizational success is essential to maintaining a competitive advantage, according to Talent Growth Advisors. In fact, research suggests that talent accounts for 29 percent of the difference between high and low performing teams and organizations.
Hiring and retention practices have evolved throughout the years, with there now being a greater focus on cultural fit and the use of data to pick up on patterns and predict future success. The global pandemic has even shaped how companies approach recruiting as virtual interviews have become increasingly prevalent.
The Potomac Officers Club — a division of Executive Mosaic — features five talent acquisition/management executives in the government contracting sector.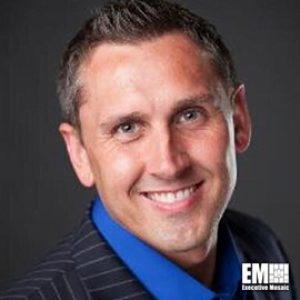 Bart Gasiorowski is the vice president of talent management and acquisition at Fortress Information Security, working out of Orlando, Florida. By his own account, he has a strong background in information technology and talent management, and expands his knowledge about information security on a daily basis.
Gasiorowski's professional specialties include national account management, infosec full cycle recruiting, project management, business to business consulting, global sales strategy, employee attraction and retention strategy, according to his LinkedIn profile.
Gasiorowski has been employed at Fortress for almost six years. He joined the company in 2015 as the director of talent acquisition and worked his way up to his current vice presidential role. Fortress' mission is to secure critical infrastructure by implementing cybersecurity controls-based automation at economies of scale, he said.
Gasiorowski is not new to the cybersecurity industry. Before working at Fortress, he was an executive vice president at InfoGuardSP, a position he held for over five years.
Gasiorowski graduated with a degree in organizational communications from the University of Central Florida and earned his Master of Business Administration degree from University of Maryland with a focus on technology and management.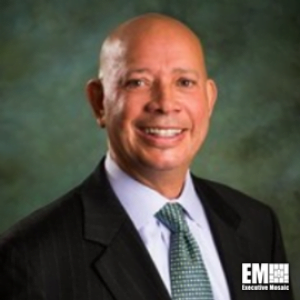 Irvin Towson joined Magellan Health in June 2014 as vice president of talent acquisition.
According to his LinkedIn profile, he is responsible for implementing scalable global recruitment initiatives to meet corporate demands, executing recruiting strategies, determining workforce needs and developing talent acquisition solutions.
Before making the jump to Magellan Health, Towson spent nearly two years working for executive search firm Reffett Associates. As the firm's managing director, he was in charge of new business development and executive search execution in the Washington, D.C., metro market.
Prior to that, Towson was the senior director of global recruiting at ICF International. During his four-year stint with the company, he executed recruiting strategies in support of commercial, federal, state and local government contracts.
He is also the former director of global talent acquisition for SRA International, which now operates as part of General Dynamics Information Technology. In that role, he worked closely with sector presidents and executives in determining workforce needs and developing global recruiting strategies. Providing monthly recruiting reports to c-level executives was also one of his key responsibilities.
Additionally, Towson spent a year-and-a-half as the VP of recruiting for PRA International, where he implemented a dashboard for reporting recruitment successes and measuring efficiencies.
He started his career with Hewlett Packard, taking on roles such as senior corporate recruiter, sales director and recruiting director.
Peter Brooks is the vice president of talent acquisition at Northrop Grumman. He takes pride in being an accomplished professional with "experience managing and leading in highly competitive businesses and IT markets." His LinkedIn account reveals that he has a demonstrated track record initiating and coordinating professional services to c-level executives.
Brooks said that he is particularly effective at building, developing and focusing teams to dramatically increase revenues and profits while ensuring cost-effective deliverables. He touts being skilled at restructuring and migrating organizations toward solutions with particular expertise in recruiting management, consulting and professional services, operations and general management – including profit and loss responsibility.
Brooks has been with Northrop for over six years. He began his services for the company as a senior director of talent acquisition and worked his way up the corporate ladder to reach his present role.
Before joining his current employer, Brooks served in the same capacity at TASC, Inc., a subsidiary of Engility. He recalls being hired to lead an enterprise-wide talent acquisition function, handling recruiting operations and programs, digital media and advertising, staff- and executive-level hiring, recruiting strategy, bid and capture support and competitive intelligence.
Earlier in his career, Brooks was a senior staffing manager at Microsoft. During his time with the technology company, he was instrumental in the launch of a new recruiting transformation program, resulting in greater efficiencies, reduced cycle times and lower recruiting costs.
Brooks earned his bachelor's degree in government and Hispanic studies from Connecticut College. He later earned advanced degrees from the London School of Economics and University of Virginia.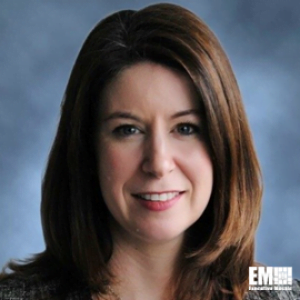 Caroline LeCount has been the vice president of talent management at Maxar Technologies since December 2019.
According to her LinkedIn profile, LeCount oversees enterprise-level leading teams responsible for organizational effectiveness/learning and development, diversity, inclusion and belonging, change management and talent acquisition.
She assumed her current role following a nearly two-year stint as Maxar's VP of human resources and talent acquisition. During that time, she helped ensure the alignment of HR strategy and priorities with the needs and outcomes of the business.
Before that, LeCount was the HR director for defense contractor Vectrus. One of her main contributions to the company was building an entire proposal and capture team from scratch for a new line of business.
She is also the former senior manager of HR programs at Harris Corp., now known as L3Harris Technologies. Her responsibilities spanned talent management, employment cost, facilitation, total rewards, positive employee relations/engagement and diversity inclusion.
Earlier in her career, she was an HR manager at Science Applications International Corp. While at SAIC, she managed the HR department overseeing staff employed under the $400 million INS STARS SM/I contract.
LeCount completed her bachelor's degree in HR and management from the University of Wisconsin before earning a master's degree in organizational development from Marymount University.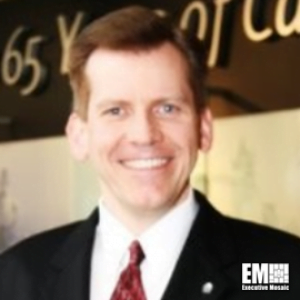 David Metzger is the vice president of talent at Appian Corporation, working out of Reston, Virginia. His LinkedIn account reveals that he is an award winning learning and organizational development leader with extensive experience in leadership and executive development, talent management, succession planning, competency model development and assessment methodologies.
Metzger takes pride in his expertise as a strategic business partner providing thought leadership on learning and organizational development issues to enhance organizational performance and drive business results. By his own account, he possesses strong interpersonal, cross-cultural, influencing and consulting skills coupled with a proven ability to create a compelling learning strategy.
Metzger has been leading Appian's search and cultivation of talent, in one capacity or another, for nearly seven years. He describes his job as being responsible for driving business growth through innovative talent solutions.
Before his move to Appian, Metzger was director of management development at Canon USA, a job he held for nearly nine years. During this time, he was responsible for corporate learning and development, talent management and succession planning. He also developed a corporate-wide competency framework that has become the foundation for Canon's competency based human resources system, he recounts.
Metzger obtained his bachelor's degrees in economics and business from the University of Pittsburgh. He later obtained his Master of Business Administration degree from the same university's Joseph M. Katz Graduate School of Business.
ABOUT POTOMAC OFFICERS CLUB
The Potomac Officers Club is owned and operated by Executive Mosaic. Since 2002, Executive Mosaic has been a leader in media and exclusive senior executive networking programs primarily targeted to the U.S. federal government contracting (GovCon) marketplace. In addition to connecting executives of consequence into a fabric of like minded communities, the company's growing cross-media platform serves as a leading source of news about the people, policies, trends and events shaping the nation's GovCon sector.