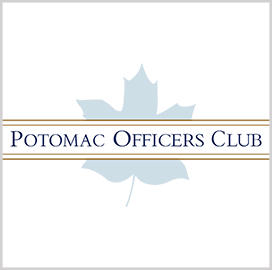 Diversity and inclusion
Five Executives Promoting Diversity and Inclusion in GovCon
"Inclusion is not a matter of political correctness. It is the key to growth," political activist Jesse Jackson famously said in a 2007 interview.
McKinsey & Company backed up Jackson's claim in a 2018 study showing that diverse teams, on average, outperform less diverse organizations by a large margin. Building diverse teams is particularly important in remote work settings, according to management services company ADP.
High-profile racial justice events have informed the direction of corporate diversity and inclusion initiatives in 2020. Such factors are expected to continue driving changes in the business world in the coming years. The Potomac Officers Club — a division of Executive Mosaic — highlights five government contracting executives promoting corporate diversity and inclusion.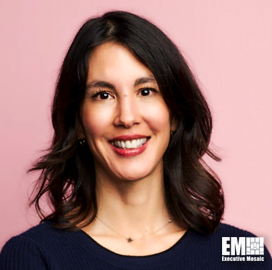 Sara Bowen is a 20-year professional currently serving as Boeing's vice president of global diversity and inclusion.
She is responsible for a global team tasked with executing company strategies that promote inclusion, equity, diversity and compliance with equal opportunity and affirmative action laws and regulations.
Bowen's duties also include supporting the aerospace company's overall human resources strategy and advising the company's executive council on inclusion, equity and diversity strategies and operations, according to her LinkedIn profile.
The executive joined Boeing after an eight-year stint with Starbucks.
While working for the coffeehouse company, she served as global leader for inclusion and diversity, equity and accessibility. For more than a year, she managed a team of I&D professionals and equal employment opportunity experts in building inclusion strategies. She also led efforts to reduce the risk of bias and increase objectivity in the company's selection process.
Her career in Starbucks was also highlighted by her stint as the director of corporate counsel. In the role, she focused on providing advice on federal, state, local and international employment law issues.
Bowen also worked as a senior employment counsel for Amgen. During her four-month stint with the California-based biotechnology and human therapeutics company, she provided counsel on employment law matters including retaliation, discrimination, harassment, reductions in force and executive compensation.
Before that, she spent six years working as an associate at American law firm Davis Wright Tremaine.
She holds a bachelor's degree in communication studies and economics from Northwestern University and a Juris Doctor degree from Stanford Law School.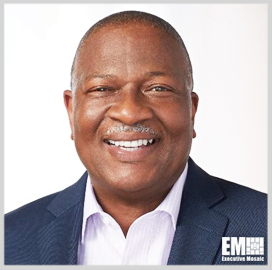 Brian Reaves serves as senior vice president and chief diversity and inclusion officer at Dell Technologies.
According to his LinkedIn profile, Reaves has been serving in the role since 2017, leading the development and implementation of Dell's global diversity, equity and inclusion strategies, tactics and initiatives.
In collaboration with other Dell leaders and team members, Reaves creates programs that highlight innovation and delivers sustainable business success.
Reaves joined the Round Rock, Texas-headquartered technology company in 2017 from SAP, where he spent almost nine years serving in various leadership roles.
He first worked at the software company in 2009 as chief operating officer and global vice president of the Business Analytics Technologies Group, where he was responsible for the enterprise information management, enterprise performance management and sustainability and sales operations planning product portfolio.
Throughout his career at SAP, Reaves held several executive positions, latterly as SVP and head of diversity and inclusion. In that role, he drove the diversity and inclusion efforts under the Office of the CEO, which includes organizations led by the chief marketing officer, global head of corporate strategy and global head of corporate development.
Earlier in his career, Reaves served in technology-related positions such as chief technology officer at Centegy, vice president of engineering at OpenLatitude.
He also worked as president and CEO of Beyond Software and Praxid.
The Dell chief diversity officer began his career as a software engineer and program analyst in 1983.
He is a graduate of the University of California at Los Angeles with a bachelor's degree in math and computer science.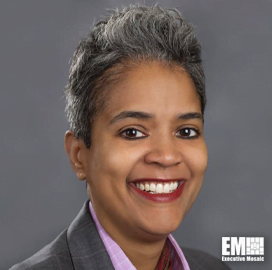 Stephanie Turner serves as Mitre's vice president of inclusion, diversity and social innovation. Mitre said she drives an integrated inclusion strategy that involves talent acquisition, social innovation and leadership development.
Turner strengthens relationships with socially impactful organizations, with an initial focus on science, technology, engineering and mathematics education in underserved communities, Mitre said.
She represents Mitre on the board of directors of Advancing Minorities' Interest in Engineering, a nonprofit organization whose stated goal is to promote diversity in the STEM talent pipeline.
Jason Providakes, president and CEO of Mitre, said the organization recruited Turner to demonstrate its "commitment to social innovation and change in our communities by fostering more collaboration and building networks."
Turner has more than 25 years of human resources leadership experience in strategic planning, professional development, process improvement, talent acquisition, multicultural marketing and employee engagement for global brands, Mitre said.
Before she joined Mitre in March 2020, Turner was the VP of diversity and inclusion strategic engagement at Liberty Mutual Insurance.
In the said role, she represented Liberty at national diversity conferences, expanded the company's presence in employee resource groups, established governance models to improve customer service and launched a new employee referral program.
She also held leadership roles in diversity and inclusion, talent acquisition and employee engagement at Lockheed Martin, Kaiser Permanente, ESPN and Motorola.
Turner earned a master of science degree in agricultural economics from the University of Tennessee, Knoxville, and a bachelor of arts degree in economics from Spelman College.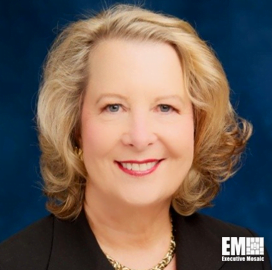 Kymberlee Dwinell has been serving as the corporate director of global diversity and inclusion at Northrop Grumman for nearly eight years.
Since taking on the position in May 2013, Dwinell has been leading the implementation and alignment of the company's global diversity and inclusion initiatives.
She supervises efforts aimed at fostering inclusive workplace behaviors, expanding diversity knowledge, creating employee networks and developing strategic communications plans for diversity, according to her LinkedIn profile.
Prior to assuming her current role, she was Northrop Grumman's director of diversity and inclusion, equal employment opportunity compliance, corporate citizenship and environmental, health and safety.
During her stint as director, she played a key role in achieving four out of the company's six human resources and administration non-financial goals.
Dwinell previously spent nearly 14 years as the HR director at TRW. She was responsible for the HR functions of various divisions within the company, including the defense, surveillance and reconnaissance, integrated engineering, information and technical services and commercial, state and local divisions.
The executive held the same role at the National Rifle Association, a civil rights organization founded with the goal of promoting and encouraging rifle shooting on a scientific basis. While at the NRA, she planned, organized and implemented complete HR programs.
She also worked as a career consultant at Career Consulting and took on a resale marketing and HR role at Mobile Oil.
Dwinell holds a bachelor's degree in liberal arts from Wheaton College. She also completed executive programs in Cornell University and the University of Michigan.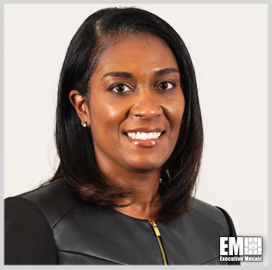 Valerie Utsey serves as the chief people officer at T-Rex Solutions, a company that supports the federal government's information technology modernization journey.
Utsey is responsible for all human resources functions, including change management; talent management; professional development; and diversity, equity and inclusion, T-Rex said.
Utsey has more than 15 years of HR experience in the government, private and nonprofit sectors. T-Rex credits her with having a strong track record of strategic and tactical leadership, relationship management and leadership coaching.
In January, T-Rex tapped Utsey to help lead a company-wide initiative to advance workplace diversity and inclusion through strategic planning, cultural awareness and accountability measures.
Utsey leads the initiative alongside Vice President for Communications Sandra Perez and Director of Talent Acquisition Adrian Russo, according to a press release.
Before she joined T-Rex in February 2017, Utsey served as the HR director at Universities Space Research Association, a government-chartered nonprofit corporation that advances space science, technology and engineering.
She served as a strategic partner who advised USRA's management on the execution of HR programs, according to her LinkedIn profile. Utsey also coached executives on matters related to employee performance, strategy and workforce planning.
Utsey previously served as a senior HR generalist at Raytheon Technical Services, developing strategies related to organizational design, performance management, recruitment, compensation, leadership development and employee engagement.
She earned a Master of Labor and HR degree from The Ohio State University Fisher College of Business and a bachelor's degree in sociology from Cleveland State University.
ABOUT POTOMAC OFFICERS CLUB
The Potomac Officers Club is owned and operated by Executive Mosaic. Since 2002, Executive Mosaic has been a leader in media and exclusive senior executive networking programs primarily targeted to the U.S. federal government contracting (GovCon) marketplace. In addition to connecting executives of consequence into a fabric of like minded communities, the company's growing cross-media platform serves as a leading source of news about the people, policies, trends and events shaping the nation's GovCon sector.
Category: Articles
Tags: ADP Boeing Brian Reaves Dell Technologies diversity and inclusion Executive Mosaic Executive Profiles govcon government contracting Jesse Jackson Kymberlee Dwinell McKinsey & Company MITRE Northrop Grumman Sara Bowen Stephanie Turner T-Rex Solutions Valeria Utsey