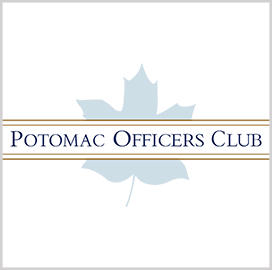 Financial services
Five Executives Providing Financial Services in GovCon
The U.S. government sinks huge investments in projects, not for the sake of profit but for the sake of public welfare. With its financial flexibility, the government is positioned to spend more aggressively than any company possibly can. But the private sector still has an important role in public finance. As in any sector — be it health care, telecommunications or weapon systems — the government can rely on industry experts to handle its complex finances.
The Potomac Officers Club — a division of Executive Mosaic — presents five executives providing financial services to the government.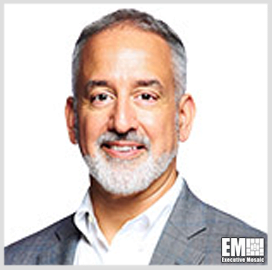 Carlos Otal is the national managing partner of Grant Thornton's public sector services and solutions segment.
Otal joined the accounting company in 2005 and has since led financial management and systems engagements for various federal government clients, including the departments of the Treasury, Energy and Defense, as well as the Social Security Administration and the Office of Personnel Management.
Previously, he has worked for companies such as Oracle, PricewaterhouseCoopers and IBM, according to his company profile.
Before joining Grant Thornton, he spent more than a year as a senior industry executive for Oracle's public sector group. One of his core responsibilities back then was promoting the use of enterprise application solutions across the federal government.
He was also a former associate partner at IBM Business Consulting Services and senior manager at PwC.
Throughout his career, he has gained experience in several areas of financial management, including internal and financial statement auditing, organizational and process improvement, as well as assessment and implementation of enterprise systems.
Otal has been featured in a financial management journal.
Together with Ward Melhuish, he co-authored "A Model for Realignment and Consolidation: Applying BRAC Principles to the Federal Financial Management and Systems Environment," which was published in the Journal of Government Financial Management.
A certified public accountant, Otal is a member of the Association of Government Accountants, the American Institute of CPAs and the Virginia Society of CPAs.
He earned his bachelor's degree in accounting from Virginia Polytechnic Institute and State University.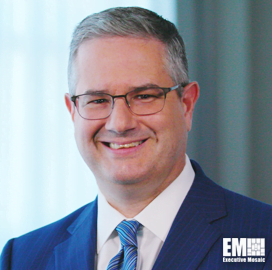 Mike Canning is a long-time Deloitte executive currently serving as the management consulting company's government and public services industry leader.
Canning assumed his post in June 2019. He leads a GPS practice composed of nearly 15,000 practitioners that provide consulting, risk and financial advisory services to federal government clients and non-profit organizations, according to his company profile.
Concurrently, he serves as a consulting principal and a board member at Deloitte.
Having been with Deloitte for 20 years, Canning has taken on various leadership roles for the company.
His LinkedIn profile shows that one of his earlier appointments was serving as national managing director of strategy and operations.
He held that position for six years before being promoted to global managing partner for consulting service areas.
Later on in his career, he was tapped to serve as Deloitte's strategy and transformation leader for U.S. consulting and global managing director for client programs.
Throughout his career, Canning gained experience in strategic planning, merger and acquisition activities, business transformations and implementation of large-scale projects.
Canning has been recognized for his leadership by Executive Mosaic. In 2020, he received his first Wash100 award for his efforts in driving innovation and human-centric federal initiatives.
He holds a bachelor's degree in economics and music from Oberlin College, as well as a Master of Business Administration degree from the University of Chicago.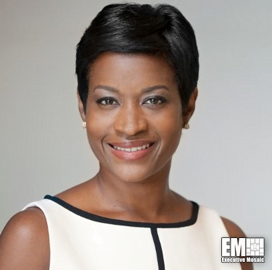 Sherlonda Goode-Jones, a government advisory services industry veteran with over two decades of experience, is a partner at Guidehouse leading the company's public sector financial services.
In her role, Goode-Jones leads practice teams tasked with providing services to government agencies whose federal credit programs or objectives are focused on financial institutions, capital markets and companies that serve as counterparties or regulated organizations, according to her profile posted on the Guidehouse website.
She is also responsible for overseeing teams that serve the Department of Housing and Urban Development and other government agencies with functions involving credit operations, housing finance and financial stabilization.
Goode-Jones joined the advisory, consulting and outsourcing services company in 2018. Since her 2020 appointment to her current role, she has led efforts aimed at transforming federal credit programs' service operations.
Her work also includes providing transaction services to portfolios with billion-dollar budgets for housing and small business loans.
Goode-Jones' LinkedIn profile shows that she joined Guidehouse after working at PricewaterhouseCoopers, where she spent almost nine years as director.
She started her career at PwC in 2006 and left in 2015.
Prior to serving as director at the professional services network of firms, she was an associate at A.T. Kearney, a global management consulting firm headquartered in Chicago, Illinois. Goode-Jones held her associate role at Kearney for over two years, according to her LinkedIn profile.
The Guidehouse partner is a graduate of the University of Virginia with a bachelor's degree in commerce, finance and marketing.
She also holds a master's degree from UVA's Darden Graduate School of Business Administration.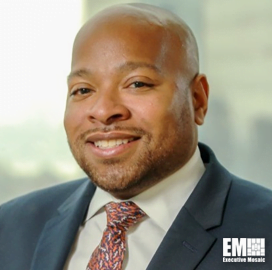 Mikiyon Alexander serves as senior director and head of Fitch Ratings' U.S. public finance department. Fitch Ratings is one of the nationally recognized statistical rating organizations designated by the Securities and Exchange Commission.
Alexander's role is primarily concerned with the municipal housing sector. He is focused on municipal finance securitizations and affordable housing and community development financing, according to his LinkedIn profile.
He is also responsible for developing criteria and providing credit analyses for municipal housing finance transactions, Fitch Ratings said.
Before joining the company in 2017, Alexander spent 12 years at S&P Global Ratings. He served as senior director and analytical manager in U.S. public finance, responsible for leading a team of credit professionals providing ratings and credit analyses.
He also was also a corporate and government finance associate at S&P Global Ratings. In the said role, he provided credit analysis for state and local governments, ports and transportation authorities, health care facilities and higher education entities.
Alexander earned a bachelor of arts in public administration from Kentucky State University and a master of public and urban policy from the New School Milano Graduate School of International Affairs, Management and Urban Policy.
He is a member of the Municipal Analyst Group of New York, the National Association of Housing and Redevelopment Officials and the National Council of State Housing Agencies.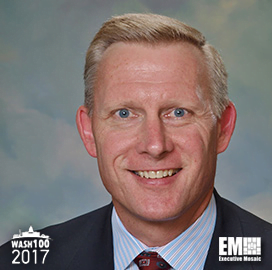 Michael Herrinton, a member of the Potomac Officers Club and a 2017 Wash100 winner, serves as the U.S. government and public sector leader at EY, a professional services network headquartered in London.
The company prides itself in its use of data and technology to provide services across assurance, consulting, law, strategy, tax and transactions.
In his current role, Herrinton is responsible for connecting government clients with the appropriate company services, EY said.
He is an audit and risk practice veteran of 30 years who has worked with clients on financial and threat management, digital and information technology modernization and workforce enablement.
Herrinton previously led EY's Americas risk management and internal audit practice. In the said role, he helped develop and deploy the company's global audit methodology.
He also served as EY's lead for the Chesapeake market and as a financial auditor for 15 years before moving to advisory services.
According to his LinkedIn profile, Herrinton earned a bachelor arts degree in accountancy from Michigan State University, where he served as vice president of the Theta Chi Fraternity.
He added in his profile that he specializes in internal and external auditing, internal controls related to finance and IT, risk management, process improvement and program execution.
ABOUT POTOMAC OFFICERS CLUB
The Potomac Officers Club is owned and operated by Executive Mosaic. Since 2002, Executive Mosaic has been a leader in media and exclusive senior executive networking programs primarily targeted to the U.S. federal government contracting (GovCon) marketplace. In addition to connecting executives of consequence into a fabric of like minded communities, the company's growing cross-media platform serves as a leading source of news about the people, policies, trends and events shaping the nation's GovCon sector.
Category: Articles
Tags: Carlos Otal Deloitte Executive Profiles EY Fitch Ratings govcon government contracting Grant Thornton Guidehouse Michael Herrinton Mike Canning Mikiyon Alexander public finance Shelonda Goode-Jones