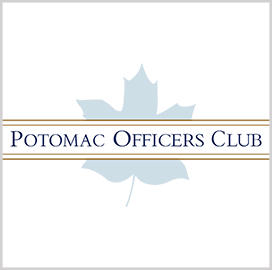 Aeronautics
Five Executives to Watch in Aeronautics GovCon
Aeronautics is among the industries most affected by the coronavirus pandemic, but only as it relates to the commercial aerospace sector. In the global aerospace and defense sector, aircraft manufacturers are seeing a major upswing in government investments spurred by competition among the world's leading powers.
The United States continues to be the primary driver for the defense aeronautics industry, according to Deloitte's research. However, a complex international security environment has prompted the Middle East and Asia – particularly Japan – to begin heavily investing in both commercial and defense aeronautics. NATO members like France, by the United States' own encouragement, are reportedly targeting to increase defense spending.
Market observers believe that competition in the aeronautics industry is being waged through digitalization. Adopting new and advanced manufacturing technologies is key in the industry's pursuit of electric propulsion aircraft, urban air mobility, automated flight deck and other emerging areas.
The Potomac Officers Club – a division of Executive Mosaic – features five executives making an impact on American aeronautics.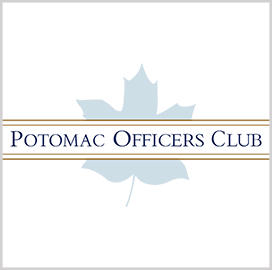 James Morhard was appointed as NASA's 14th deputy administrator on October 17, 2018. In his current role, he carries out duties and exercises powers delegated by Administrator James Bridenstine.
He also helps the NASA chief make final agency decisions and leads the overall operations in his absence. He is also in charge of articulating and representing the agency's vision.
In the nearly two years that Morhard has been serving in the said role, the SpaceX Falcon 9 rocket and the Crew Dragon spacecraft have taken off from NASA's Kennedy Space Center in Florida. The vehicle is the first privately designed and built spacecraft to transport astronauts to space.
The event also marks the first time NASA has launched its own astronauts into space since the end of the space shuttle program almost 10 years ago.
NASA intends to fly its astronauts periodically to the space station and to pay SpaceX about $55M per astronaut accordingly. Beginning next year, SpaceX plans to use Crew Dragon spacecraft for other missions, including space tourism, since the company has already received two agreements to fly privately paying people to space on the vehicle.
Before NASA, Morhard served the U.S. Senate deputy sergeant at arms. He started his career as an analyst for the secretary of the Navy, where he examined procurement and research and development programs. From 1991 to 2005, he served on the Senate Appropriations Committee, working on the defense and military construction, and commerce, justice, and state subcommittees.
In 2003, he took on the role of chief of staff of the entire Senate Appropriations Committee, working with House and Senate leadership, the Office of Management and Budget, and the White House to legislate the 2004 and 2005 Omnibus Appropriations bills.
Morhard graduated from St. Francis University with a bachelor's degree in accounting. He earned his master's degree in business administration and juris doctor from George Washington University.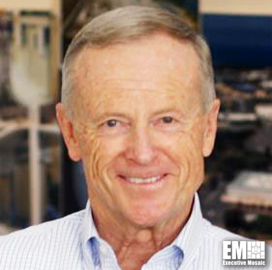 Neal Blue is the chairman and CEO at General Atomics, a privately held defense and technology provider headquartered in San Diego, California.
Acquired by the Blue family in 1986, the business is a group of companies comprising more than 15,000 employees operating on five continents. The company is known for producing the Predator drone, one of the first unmanned aerial vehicles to fly over Afghanistan in the early 2000s.
The GA group includes General Atomics Aeronautical Systems Inc, where Blue is the founder and chairman. The business unit manufactures various unmanned aircraft that provide electro-optical, radar, signals intelligence and automated airborne surveillance systems.
Blue, a past Wash100 winner, along with his brother Linden purchased GA from energy provider Chevron in 1986 when it started specializing in nuclear physics-related programs and technologies. He later on set up an "advanced technology projects" group to design military platforms. In 1992, he worked with Thomas Cassidy, an ex-U.S. Navy admiral, to promote the development of UAVs. Since then, the company has expanded and diversified its business.
One of GA's divisions is the Electromagnetic Systems Group, which makes electromagnetic aircraft launch and recovery systems for the U.S. Navy, along with satellite surveillance, electro-magnetic railgun, high-power laser, hypervelocity projectile and power conversion systems.
The company is also the main private sector participant in thermonuclear fusion research through its internationally recognized DIII-D laboratory and inertial confinement programs for the Department of Energy.
In addition, the organization developed the UCSD Supercomputer Center and has built 60 TRIGA nuclear research reactors in 22 countries. The company considered itself a leader in the development of the latest nuclear fission and high-temperature materials technologies.
Blue is the co-founder and chairman of Cordillera Corporation in Denver. The company is a private entity with investments in real estate, agriculture, natural gas distribution, and oil and gas production.
An Air Force veteran, Blue graduated from Yale University. During his college years, he served as a correspondent for the Yale Daily News and The New York Times.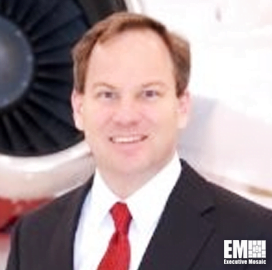 Rick Ocks is the founder and CEO of Spirit Aeronautics, a maintenance and aviation company that employs over 20 aviation professionals.
The company is based in the John Glenn Columbus International Airport in Columbus, Ohio, and was founded in 2000.
Spirit Aeronautics specializes in avionic systems transformations and integrating leading-edge electronics into any type of aircraft and rotorcraft.
Ocks began his avionics-centered career in the Navy and has since garnered over 30 years of experience in the industry. During his service, he served as a flight deck avionics troubleshooter and a pre-flight final checker.
Prior to founding Spirit Aeronautics, Ocks was an avionics department manager for Southern Air Transport. He managed seven avionics technicians supporting aircraft operations worldwide, as well as provided engineering order technical support and major retrofits quality assurance services.
In high school, he attended a two-year vocational training program in communications electronics at Northeast Career Center in Columbus, Ohio.
He is actively engaged in numerous professional growth and outreach initiatives, including the Aircraft Electronics Association, where he serves as a board member.
Ocks currently also serves as the chair of ASTM's F-46 committee on aerospace personnel and vice chair of its F46.01 and F46.06 committees.
His contributions help in the development and publication of academic knowledge and skills standards for industry credentialing of aerospace engineers and technicians for certified aircraft and unmanned air vehicles.
He holds or has held the Federal Aviation Administration's radio repairman, airframe mechanic and private pilot certificates, in addition to the Federal Communications Commission's general radio operators license and ASTM's aircraft electronics technician certification.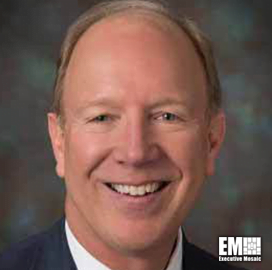 Janis G. Pamiljans serves as a corporate vice president at Northrop Grumman and president of its aeronautics systems sector, which has major operations in areas such as California, Florida, Mississippi, North Dakota, Ohio, Oklahoma and Utah.
The sector is the company's provider of military aircraft, autonomous systems, aerospace structures and next-generation services. It was part of the organizational restructuring that Northrop Grumman made in late 2019 to better align the defense contractor's broad portfolio and serve customers' requirements.
The changes took effect in January 2020. The company operates with four operating sectors: aeronautics, defense, mission and space systems sectors.
Previously, Pamiljans held the position of corporate vice president and president of the heritage for aerospace systems sector focusing on providing affordable integrated air, space and ground services. Previously, he was a sector vice president and general manager of the strategic systems division at aerospace systems, where he oversaw a major portfolio of restricted programs.
Earlier, he served as a sector vice president and general manager of unmanned systems, leading the entire unmanned systems programs as well as advanced programs and captures.
Prior to the said role, Pamiljans served a svice president and deputy general manager of unmanned systems. He was also previously the vice president of the Navy's unmanned combat aircraft system program, which he led to first X-47B flight in February 2011.
He likewise served as vice president and program manager of the F-35 Joint Strike Fighter program, vice president and program manager of the KC-45 Tanker program and vice president of production for the erstwhile integrated systems sector. He also held several director-level integrated product team positions on the B-2 and F/A-18 E/F Hornet Strike Fighter programs.
Pamiljans joined Northrop Grumman as a manager of flight test engineering for the B-2 program in 1987.
He graduated from San Jose State University with a bachelor's degree in aero operations and completed Harvard Business School's advanced management program. He also completed the Duke University Advanced Management Program and Acquisition Management at the Defense Science Management College.
Erin Moseley is vice president for strategy and business development at Lockheed Martin's aeronautics business, a role she has held since December 2018.
She oversees the global operations and new business deals for the unit's portfolio, including the fifth-generation tactical aircraft F-35 Lightning III, air mobility, unmanned and surveillance platforms, and advanced development programs at Lockheed Martin's Skunk Works.
Before joining Lockheed Martin, Moseley held the position of senior partner at Inglee, Sauer, Moseley Strategies, a firm that provides counsel, assessment and other strategic support to corporate and federal clients. She served in the said capacity from July 2014 to December 2018, according to her profile on social media network LinkedIn.
Previously, she took on the role of president for BAE Systems' $3.2B support solutions business unit. From February 2013 to May 2014, she was in charge of sustainment, upgrades and life extension to defense products and services, including engineering, systems integration, ship repair, and readiness and sustainment for military and commercial customers.
Moseley joined BAE Systems in July 2011, serving as a senior vice president for government relations for nearly two years.
She was also the vice president for sensors and electronic systems at Lockheed Martin from 2004 to 2006, where she was responsible for various business areas, including systems integration and sea-based platforms, missile defense, sensors and electronic systems, simulation, and training services and systems.
From May 1998 to October 2004, she held the vice president role at General Dynamics, where she was involved in military, congressional, Pentagon and other Cabinet-level interactions for the company's ground combat and chemical and biological defense programs.
Prior to joining the defense sector, Moseley spent three years serving in the Department of State as a technical science officer, and later on as the special adviser to the deputy director of the now-dissolved U.S. Arms Control and Disarmament Agency.
Moseley graduated from Azusa Pacific University with a bachelor's degree in international relations and political science. She holds a master's degree in national security studies from Georgetown University. She also earned a certificate in nuclear deterrence from Harvard University.
ABOUT POTOMAC OFFICERS CLUB
The Potomac Officers Club is owned and operated by Executive Mosaic. Since 2002, Executive Mosaic has been a leader in media and exclusive senior executive networking programs primarily targeted to the U.S. federal government contracting (GovCon) marketplace. In addition to connecting executives of consequence into a fabric of like minded communities, the company's growing cross-media platform serves as a leading source of news about the people, policies, trends and events shaping the nation's GovCon sector.
Category: Articles
Tags: Aeronautics aerospace and defense Asia automated flight deck commercial Deloitte digitalization electric propulsion Erin Moseley General Atomics govcon government contracting James Morhard Janis Pamiljans Japan Middle East NASA NATO Neal Blue Northrop Grumman Rick Ochs Spirit Aeronautics urban air mobility