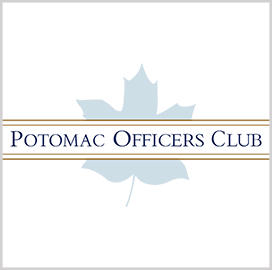 Satellite
Five Executives to Watch in Satcom GovCon
Satellites play a significant role in modern communications, from supporting day-to-day civilian activities to enabling some of the military's most advanced capabilities. Nearly every industry relies on satellite technology in one way or another. 
Now more than ever – with the rapid evolution of the internet of things and the worsening climate change crisis – governments rely on satellites to save lives in emergencies and to deliver critical information. According to Link Consulting, the population of small and low-Earth orbit satellites is exploding, with global companies scrambling to become pioneers of emerging services only possible through satellites. 
Research and Markets reported that in the next five years, the satellite communication sector will likely grow on the back of services like inflight connectivity, maritime broadband services and next-generation telecommunications. 
The Potomac Officers Club – a division of Executive Mosaic – highlights five executives making a difference in the satellite communications sector.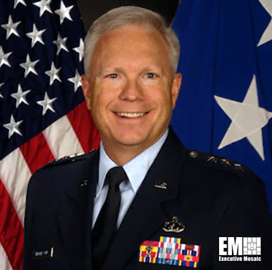 Lt. Gen. John F. Thompson is the Space and Missile Systems Center's commander, in charge of the agency's 6,000-strong workforce and $9B yearly budget. 
Since taking on the role in May 2017, he has been overseeing the acquisition, design, R&D and maintenance of satellite systems and other related command and control networks, according to his Air Force website profile. 
Thompson's extensive experience includes navigation and timing, missile warning and military satellite communication programs. He also specializes in space superiority, space launch and test ranges, certification for launch and space-based weather initiatives. 
Prior to joining SMC, he served as commander at Air Force Life Cycle Management Center at Wright-Patterson Air Force Base in Ohio. 
He joined the Air Force in 1984, serving in various acquisition, scientific and logistics-related roles, including staff assignments at the Air Force Materiel Command and Air Force Systems Command, as well as in the office of the assistant secretary for acquisitions. 
Thompson also became the chief of the commodities division at Ogden Air Logistics Center in Utah and the chief of the air vehicle division at C-17 System Program Office at Wright-Patterson. He likewise assumed the role of director of propulsion at the Oklahoma City Air Logistics Complex and chief of staff at Air Force Materiel Command in Wright-Patterson AFB. 
He led the 327th Aircraft Sustainment Wing at Tinker AFB in Oklahoma and the 303rd Aeronautical Systems Wing at Wright-Patterson, where he became the Air Force Program executive officer for intelligence, surveillance and reconnaissance.
Thompson also had stints as Air Force Program executive officer for strategic systems, deputy program executive officer for the F-35 Joint Strike Fighter program, and KC-46 program director.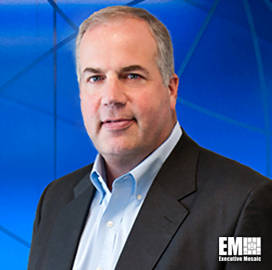 Matt Desch serves as the chief executive officer at Iridium Communications, where he has been leading the organization's overall strategies, management and operations since 2006.
He has also been a member of the National Security Telecommunications Advisory Committee for nine years and a part of the board of trustees at Aircraft Owners and Pilots Association for 11 years, according to his Linkedin profile. 
Desch, a six-time Wash100 Award winner and a Potomac Officers Club member, has been responsible for taking the company public on the Nasdaq in 2009, for a $3B investment in modernizing the satellite system called Iridium Next and the unveiling of the mutli-service broadband network known as Iridium Certus. 
Under his leadership, the company tripled its subscribers, exceeding the one-million mark in 2018. It also quadrupled revenues and ventured into the latest technology services, including global flight tracking in partnership with Aireon. 
With Desch in charge, Iridium registered a 12 percent growth in revenue in the first three months of 2019. He attributed the rise in earnings to the company's L-band broadband service and the expansion programs in internet of things, cloud and satellite technology 
From July to September 2019, the company's commercial IoT data subscribers jumped 25 percent to more than 760,000. During the period, the Virginia-based communications provider collaborated with Amazon Web Services to design a satellite cloud-based system for IoT users. 
Before joining Iridium, Desch served as chairman at Airspan Networks for nine years until 2009 and as CEO at Telcordia Technologies for nearly four years until 2005. He was also a member of the board of directors at SAIC for three years. Desch spent five years at Nortel Networks as executive vice president and then president from 1995 to 2000. 
A software developer early in his career at AT & T Bell Laboratories in the mid-1980s, Desch graduated from Ohio State University with a degree in computer science and earned his master's degree in business administration from the University of Chicago.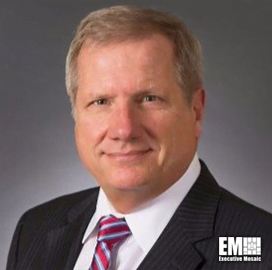 Rick Lober serves as vice president and general manager for the defense and intelligence systems division at Hughes Network Systems.
He joined the organization in November 2008 and for over 12 years, he has been responsible for implementing the organization's various lines of satellite communication technologies, systems and services to customers in the defense and intelligence community markets, according to his Linkedin profile. 
Lober, who has more than three decades of experience in communications technology,  also leads the profit and loss unit in the SATCOM sector. He oversees the group in designing products for the military satellite communications C4ISR industry focusing on ruggedized equipment, communication on the move and airborne communications systems for the unmanned and manned aerial vehicles. 
In addition, he heads a team of program directors, business development professionals, matrixed engineering and operations personnel in the designing and building of communications products and technologies.
Prior to joining Hughes Network, Lober served as senior vice president and general manager for the communications business unit at Cubic in 1998. For nearly 11 years, he ran the California-based defense technology provider's development of the tactical common data link for UAV military ISR networks. 
During his tenure, he was also involved in the division's main programs, including Firescout UAV TCDL datalink, the UK Watchkeeper UAV TCDL, HIDL datalink systems and the NAVY SPAWAR common datalink system. 
Lober began his career at Watkins-Johnson as a design engineer in January 1980. He then served in various roles of expanding responsibility. In 1987, he received a promotion as a director for the C31 business, where he led his team in the production of equipment for the C4ISR market, including digital receivers, direction finding systems and jamming systems. His last role at the company was director for wireless technology business. 
Lober has published works on digital receiver design, high-speed data links and SATCOM. He graduated from the University of Illinois with a bachelor's and master's degrees in electrical engineering.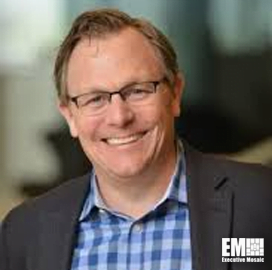 Skot Butler serves as president at Intelsat General Communications, a role he has held since April 2016. He succeeded Kay Sears, who left the company after 10 years for Lockheed Martin.
In the said role, he leads the organization's management, strategies and operations to deliver the company's line of communications products and services to government and private clients, Intelsat said.
Previously, Butler served as the company's president for sales, marketing and business development starting in September 2013. For nearly three years, he was in charge of establishing a sustainable business value for management, shareholders, customers and employees. He also led a group of professionals in providing deliverables to meet the unit's targets and goals. 
Butler joined Intelsat in 2006 when he served as director for hosted payload business development for three years. He was a part of the group responsible for providing the value proposition, developing the business case and showing the heritage of the hosted payload model for government and commercial customers. His team acquired a $350M-plus hosted payload contract with the Australian Defence Force. 
Butler served as director for solutions development in 2009. Until 2013, he directed a multifunctional team in developing and offering satellite-based communications services for the domestic and international customers. 
Prior to joining Intelsat, he served as director for business development at DRS Spacelink, where he oversaw the strategies and operations of the organization's satellite services. He was also responsible for revenue generation, sustainability and expansion through prime bids and strategic teaming. 
Butler started his career in the satellite sector in 2000 when he became manager for business development at Verestar Government Services. For almost five years, he held sales and business development responsibilities and was a member of a group that established the organization's government services segment. 
Butler is an alumnus of Old Dominion University and earned his master's degree in business administration from the University of Maryland.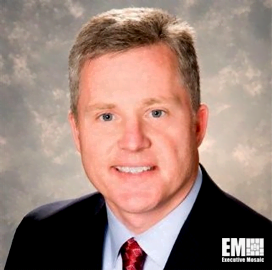 Roark McDonald has been serving as vice president and general manager for GATR Technologies unit at Cubic Missions System since November 2016. 
He brings into the role more than 15 years of management experience in the local and overseas aerospace and defense industries, along with specialization in areas such as satellite communications, infrastructure and force protection, missile and base defense, according to this Linkedin profile. 
McDonald oversees the business group's operations in the SATCOM sector. The segment has been exhibiting growth as a satellite antenna service provider in the C4ISR market with $175M in yearly revenue. 
In March 2020, his unit was named among the 22 companies that can provide communications networks and services to the U.S. Army via a potential 10-year, $5.1B indefinite-delivery/indefinite-quantity contract. The deal indicated that contractors would be tasked with delivering mobile satellite services, tactical network facilities and satellite communications equipment to the armed forces under the Global Tactical Advanced Communication Systems II. 
McDonald served in executive roles that helped the company generate over $250M in annual earnings, overseeing proposal wins for small- and large-scale contracts; building an experienced team of software development, logistics and productions, installation and operations and system engineering experts; and leading the delivery of software services and hardware systems.
He also has extensive customer experience in the defense and aerospace markets, including the Australian Defense Force, U.S. Army agencies, NATO and the Department of State.  
Prior to joining Cubic, McDonald spent 15 years at Northrop Grumman serving in various positions of increasing responsibility. He began his career as chief integrator in 2001 and was promoted to program manager in 2005. During this period, he was a leader on an Acquisition Category program from design through inversion of control. Before leaving the company in 2016, he was the operating unit director for integrated systems and security. 
McDonald graduated from the Mississippi State University with a degree in electrical engineering.
ABOUT POTOMAC OFFICERS CLUB
The Potomac Officers Club is owned and operated by Executive Mosaic. Since 2002, Executive Mosaic has been a leader in media and exclusive senior executive networking programs primarily targeted to the U.S. federal government contracting (GovCon) marketplace. In addition to connecting executives of consequence into a fabric of like minded communities, the company's growing cross-media platform serves as a leading source of news about the people, policies, trends and events shaping the nation's GovCon sector.
Category: Articles
Tags: climate change Cubic govcon. government contracting Hughes Network Systems Intelsat General internet of things Iridium Communications John Thompson LEO satellites Matt Desh Research and Markets Rick Lober Roark McDonald SATCOM Skot Butler SmallSat Space and Missile Center