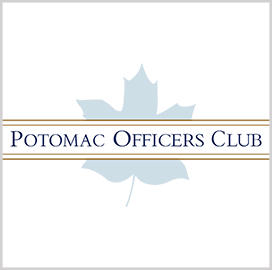 Disaster response
Five Executives to Watch in the Public Safety Market
The government's first duty and highest obligation has always been to protect the public. As such, the U.S. government continues to boast the largest share in the public safety market, which is expected to grow to $50.64B in global value by 2025. 
Mordor Intelligence said the biggest market driver will be governments' efforts to develop intelligence mitigation plans to reduce emergency response times and minimize damage caused by natural and man-made disasters. 
Competitive rivalries among existing market players are also expected to reach higher levels amid the inflow of new entrants into the market. Competitors will always be one-upping each other, according to researchers, because of the nature of the software-dependent business.
The Potomac Officers Club – a division of Executive Mosaic –  presents five executives from several companies leading in the public safety market.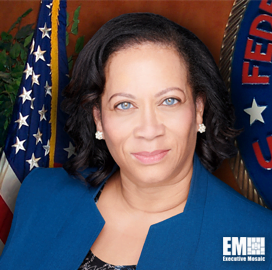 Lisa Fowlkes serves as the chief for the public safety and homeland security bureau at the Federal Communications Commission. 
Since her appointment in January 2017, she has been leading the bureau in designing and executing policies, in accordance with the FCC's authority, to provide first responders and the American population access to communications, the commission said. 
In her role, she coordinates with the government agencies in charge of securing the nation's communications network. She also offers advice on public safety and homeland security communications issues, including national security and emergency preparedness, network resiliency and emergency alerting. 
During her tenure, Fowlkes oversaw the updating of the commission's emergency plan on the COVID-19 pandemic and mapping out rules encouraging direct access to 911 in office buildings and hotels. 
She also headed the execution of federal statute calling for the promotion and implementation of Wireless Emergency Alerts, which are public notices and updates that are sent through mobile devices. To date, more than 50 missing children have been rescued as a result of the alerts. 
In addition, Fowlkes helped develop a vision for the bureau's latest professional development program that advances career training for employees and leadership courses for managerial aspirants. 
Previously, she served as the organization's deputy chief where she was responsible for the FCC's regulations on emergency alerting, cybersecurity and communications reliability. She also directed a group that penalized and forced a service provider to settle a $100M fine for failure to provide wireless services to customers. 
In her over 25-year career at the regulator, Fowlkes became deputy chief of the erstwhile public safety and private wireless division, acting deputy chief, assistant chief and senior legal advisor in the bureau. She also served as acting director for the office of communications business opportunities supervisory attorney in the former cable services bureau and attorney-advisor in the office of general counsel. 
A former private lawyer, she graduated from the Shippensburg University of Pennsylvania with a degree in public administration. She holds a juris doctor from the University of Pittsburgh school of law.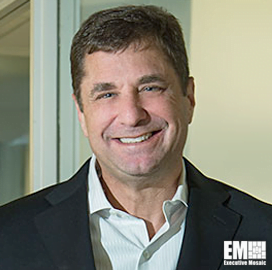 Haywood Talcove has been serving as chief executive officer for government at LexisNexis Risk Solutions for more than 12 years, overseeing the product management, sales and marketing strategies for the company's government business unit. 
He also heads the entire operations for LexisNexis Special Services, a subsidiary established in 2003 to provide online information retrieval services, the company said.  
Talcove, a Potomac Officers Club member, leads in turning the government business segment into a group focusing on identity to deter fraud and provide the public access to services, as well as to keep program integrity and counter crime to limit risks
His objective and flexible management style in addressing problems relating to client requirements and serving over 6,000 agencies allowed the unit to develop new markets using technology, analytics and data. His approach is said to have resulted in sustained revenue growth while providing community and children safety and security. 
Talcove supported the company's long-time involvement in the public safety market with the purchase of Lumen from Numerica in May 2019. The acquisition gave LexisNexis access to a product line that provides integrated data to support public safety officers, commanders and investigators in solving cases. The buyout deal also offered Lumen clients entry into a broad law enforcement network and data sets and advancements for improved analysis of and response to crime. 
During his tenure, the company also landed a six-year, multimillion-dollar agreement from the Department of Justice to deliver legal and investigative IT networks to DOJ and five-unit organizations. The platform will serve over 44,000 legal professionals throughout the justice and law agencies. 
Before joining LexisNexis, Talcove served stints as a director at Cabletron and Enterasys Networks. He also assumed the role of vice president for public sector at Juniper Networks. 
A supporter of children's safety and security, he received his bachelor's and master's degree in public administration from the University of Maine. He likewise participated in executive programs from Harvard Business School and the Wharton School.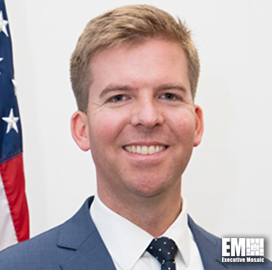 Edward Parkinson serves as the chief executive officer at First Responder Network Authority, a role he has held since May 2019 after serving in an acting capacity for seven months starting in October 2018. 
According to board chairman Ed Horowitz, Parkinson was appointed to the position following "a comprehensive and thorough search" to spearhead the organization's workforce and operations, the company said.  
Parkinson also serves as the organization's director of external affairs. Since March 2018, he has been involved in external communications, internal policy, branding and marketing and government affairs for the institution. His other responsibilities include designing strategies, maximizing human resources skills to implement goals and overseeing work productivity and coordination throughout the group. 
Under his supervision, the organization took major steps to enhance the public safety broadband network, including the launch of the FirstNet Authority roadmap and the initial batch of investment opportunities for network growth. 
Parkinson was one of the first employees of the government agency, which was established in 2012 to provide first responders the latest technologies needed for public safety and security. He joined in 2013 and served in different managerial positions, including his current role as director of government affairs. 
Previously, he became a professional staff member for five years for the House Homeland Security Committee that Rep. Peter T. King of New York formerly chaired. In this said role, he was engaged in the area of first responder telecommunications. He was also involved in issues regarding national security, cybersecurity and emergency preparedness. 
Early in his career, Parkinson served as an associate at Kearsage Global Advisors, a communications company, and a research analyst at McKenna, Long and Aldridge, a law firm focusing on public policy. 
He earned his bachelor's and master's degrees in international relations from the University of Witwatersrand and Georgetown University, respectively.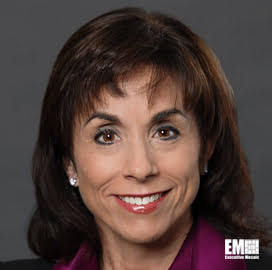 Stacy Schwartz has been the vice president for global public safety and Firstnet solutions at AT&T since December 2013. For almost seven years now, she as headed the business group that serves the customers in the federal departments of Homeland Security, Justice and State. 
She is also responsible for the unit's business expansion, financial management and customer relationship service and program support, according to her Linkedin profile. 
In the said role, Schwartz is in charge of designing strategies geared toward supporting law enforcement and public safety goals, as well as IT and professional services. The overall plan also covers cybersecurity, network and cloud services, unified communications and mobile applications. 
In her 18-year plus career at the Dallas-based telecommunications company, she served as sales center vice president for government solutions. For more than 11 years, she led the sales group that offered IT services, including technology management, security service and mobility, and managed network services to the U.S. federal civilian agencies.
Before joining AT&T, Schwartz served as executive director for marketing and channel sales at Equinix. For close to three years from January 2000, she ran the unit tasked to draw up the marketing and branding strategy for the company's initial public launch. She also led the growth of non-traditional sales channels and partnership initiatives that allowed the team to surpass sales targets by 13%. 
Schwartz started her career in 1997 at Global One Telecommunications, where she served as executive director for three years. The telecommunications service provider is a joint venture of Sprint, France Telecom and Deutsche Telecom targeting the multinational and international traveler markets. 
An active participant in the Potomac Officers Club organization, Schwartz is the spokesperson for AT&T on the Government Executive STEM Council and a board member of the Women's Center of Northern Virginia. 
She earned her bachelor's degree in international relations in French studies from Smith College and a master's degree in international relations in Japan studies from The Johns Hopkins School of International Studies.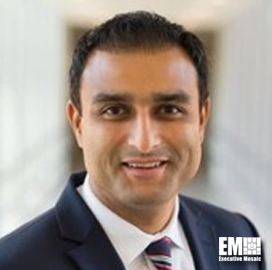 Zain Ahmed serves as vice president and general manager for civilian and law enforcement practice at CenturyLink. 
Since December 2018, he has been leading the unit tasked to provide cybersecurity, cloud computing, networking and IT support services to government customers. He oversees six field sales directors, four customer service managers and 46 account directors, according to his Linkedin profile. 
Ahmed's unit specializes in the federal IT market, coordinating with government chief information executives, directors and IT experts to improve their IT infrastructure. 
His current position also allows him to maintain relationships with his team and the company's customers. He believes that leadership means leading from the front. "I subscribe to the direct approach but at the end of day it's about results and how each player played their role on the team," he said in a statement on his Linkedin page. 
Ahmed brings more than 15 years of experience in the telecommunications industry. "He brings a wealth of technical knowledge and understanding of the federal marketplace that enable him to skillfully help agencies achieve their IT modernization goals," said David Young, the company's senior VP of strategic government.  
He recently noted that the government's efforts in modernizing the telecommunication network through the General Services Administration's $50B enterprise infrastructure solutions program have slowed down due to the COVID-19 pandemic. The delay in the implementation has not only adversely affected the system improvement but the industry players as well. 
Prior to his present role at CenturyLink, Ahmed served various roles in expanding responsibility in his 10-year career, including as senior account director, client executive and senior director for level 3 communications. 
Previously, he served stints at startup RRA Enterprises as co-founder and principal, as well as at Verizon as sales engineering manager and solutions executive. 
Ahmed graduated from the University of Maryland with a bachelor's degree in computer engineering. He holds a master's degree in business administration and management from the Massachusetts Institute of Technology's Sloan School of Management.
ABOUT POTOMAC OFFICERS CLUB
The Potomac Officers Club is owned and operated by Executive Mosaic. Since 2002, Executive Mosaic has been a leader in media and exclusive senior executive networking programs primarily targeted to the U.S. federal government contracting (GovCon) marketplace. In addition to connecting executives of consequence into a fabric of like minded communities, the company's growing cross-media platform serves as a leading source of news about the people, policies, trends and events shaping the nation's GovCon sector.
Category: Articles
Tags: AT&T CenturyLink competition Edward Parkinson FCC First Responder Network Authority Harwood Talcove LexisNexis Lisa Fowlkes market projection market value mitigation Mordor Intelligence public safety Stacy Schwartz U.S. government Zain Ahmed