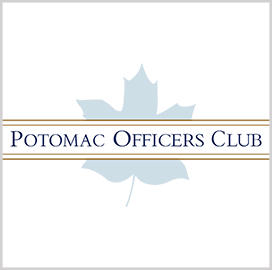 Data analytics
Five Federal Health Analytics Leaders in GovCon
The use of data analytics in the federal health sector gives agencies powerful insights to inform decision making processes and accelerate missions.
Over at the Department of Veterans Affairs, predictive analytics is being leveraged to identify veterans who are at the most risk of committing suicide. The VA's REACH VET system examines over 100 variables and yields results that indicate the highest level of risk within the Veterans Health Administration.
Meanwhile, the Centers for Disease Control and Prevention announced plans in August 2021 to establish a center for forecasting and outbreak analytics intended to provide public health officials with the necessary information to mitigate the effects of existing and future disease threats.
The Potomac Officers Club—a division of Executive Mosaic—features five federal health analytics leaders in the government contracting industry.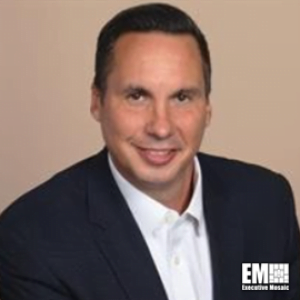 Tim Small is the health care strategy and analytics managing director in Deloitte's Federal Health practice, working out of Chantilly, Virginia. He has over 20 years of experience driving change and solving complex problems in the multi-billion-dollar military health space, according to his LinkedIn profile.
Small specializes in leading high-profile, innovative strategy projects designed to help Military Health System clients achieve "breakthrough performance" in the areas of cost, delivery and safety of care, the population's health, and clinical and operational readiness. His former clients include the MHS's chief strategy officer and chief innovation officer, Defense Health Agency's director of analytics and the Air Force Surgeon General, his biography further reveals.
Small has been working at Deloitte for almost 13 years. He joined the company in 2009 as its MHS chief strategy officer.
In his current role, Small leads a team of 12 consultants focused on optimizing and advancing individual well-being and enhancing community well-being through the National Prevention Strategy. His major workstreams include tobacco cessation and use prevention, alcohol abuse prevention, food environment integration and the Building Healthy Military Communities Pilot program.
Before joining Deloitte, Small worked for IBM, First Consulting Group and Aetna U.S. Healthcare.
Small earned his bachelor's degree in health services administration from Ohio University. He later earned a Master of Business Administration degree from Johns Hopkins University. He is a fellow in the American College of Healthcare Executives.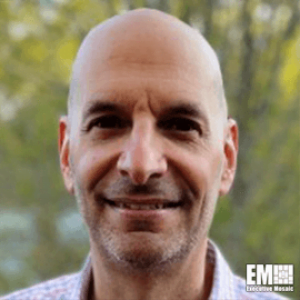 Dave Gordon is the head of business development for federal health and the National Institutes of Health at Palantir Technologies. He has been with Palantir since March 2021.
In his current leadership role, Gordon helps federal health agencies use data to improve decision making, drive insights, increase efficiencies and decrease costs. He specializes in business development, capture and proposal management, information technology program and project management, data analytics, strategic partnerships and health data management systems, according to his LinkedIn profile.
Gordon started his professional career in 1986 as an associate at Booz Allen Hamilton. He moved to the Corporation for Studies and Analysis in 1994 as a chief analyst before returning to Booz Allen in 1998. The industry veteran held various leadership roles at Booz Allen, including as senior associate and as a principal who oversees IT operations in support of the NIH.
He holds a master's degree in engineering from Johns Hopkins University and a bachelor's degree in electrical engineering from Rutgers University.
Palantir offers anti-money laundering, artificial intelligence and machine learning, automotive and mobility, contract management, defense and supply chain solutions to government and commercial customers. It also creates platforms that support decision-making, the modern enterprise and continuous delivery. It is headquartered in Denver and has multiple locations within and outside the U.S.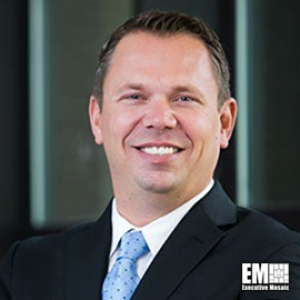 Josh Schoeller was appointed as chief executive officer of the health care business at LexisNexis Risk Solutions in 2020.
As CEO, he is in charge of a business offering health care solutions that can help reduce risk, enable compliance, increase patient engagement and improve outcomes.
Schoeller's duty is to facilitate the delivery of solutions across health plan, hospital and health system, pharmacy and life science vertical markets. He leads a team that applies data analytics to solve key market challenges across the health care landscape, according to his company profile.
A 25-year professional, Schoeller has experience in data management, data integration and analytic decisioning with specific domain expertise in big data, master data management, application architecture, predictive analytics and decision support.
He transitioned to LexisNexis after its acquisition of Enclarity, where he served as chief solution architect and worked under the executive leadership team. Before that, he had a 15-year career at data analytics company FICO taking on a variety of roles in information technology, sales and operations.
Schoeller is an alumnus of the University of Minnesota. He is a board member for ITI Data, a New York-based data management and data integration firm. In addition, he sits on the Forbes Business Development Council and the eHealth Initiative Data Governance Leadership Council.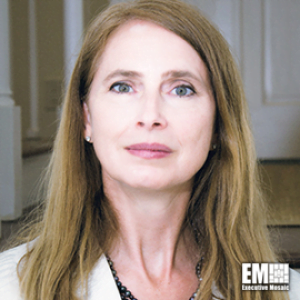 Claudine Beron is the chief executive officer of Initiate Government Solutions, working out of North Palm Beach, Florida. She is a health care information technology expert with substantial experience in commercial and federal electronic health record development, training, implementation and support, according to her LinkedIn profile.
Beron's list of professional specialties includes strategic planning, business oversight, IT operations and process management, contract development and negotiations, IT and health care consulting and program management in both the commercial and federal markets.
In her role as CEO for IGS, Beron works with her internal team daily and develops business strategies and plans to continue to grow the organization. She ensures strategy alignment with objectives and supports her staff while addressing areas for improvement in the organization and at the project level as necessary.
Her biography further reveals that Beron oversees all operations and business activities within the organization and has daily check-in calls with both operations and accounting to assign priorities. Moreover, she reviews all financial statements, 401k statements and other financial documentation and provides feedback and direction on strategies to improve infrastructure or cash flow.
Beron has been CEO at IGS for over ten years. Her journey with the company began in 2007 as its chief operations officer.
Beron earned her degree in business administration from Park University. She later earned her master's degree in international transactions from George Mason University.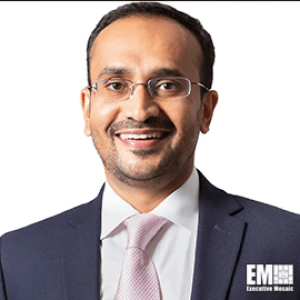 Sid Agarwal is the senior director of health systems at REI Systems. He is a Project Management Professional-certified manager with over 16 years of experience in program management.
As health systems senior director, Agarwal oversees the execution of REI's engagements with the Health Resources and Services Administration, the Administration for Children and Families, the Food and Drug and Administration and other health-focused organizations. He joined the company in 2002 as a senior software engineer who supports HRSA customers. In this capacity, he helped develop HRSA's Electronic Handbooks, a web-based enterprise grant management system. Agarwal also led all delivery aspects for REI, ensuring that the company continues to deliver services that help customers meet their missions, according to his company profile.
According to his LinkedIn profile, Agarwal's experience includes information technology systems management, business strategy, planning, analysis and risk management. He started his professional career in 1999 as a consultant at intelligence company MicroStrategy and was a senior engineer at SBC Communications before joining REI.
He holds a master's degree in computer engineering from Syracuse University and a bachelor's degree in computer science from Savitribai Phule Pune University in India.
REI Systems offers application modernization, systems development, cloud services, artificial intelligence and machine learning and other products and services to health, government, homeland security, financial and science and technology clients. It has multiple offices across Virginia and Maryland.
ABOUT POTOMAC OFFICERS CLUB
The Potomac Officers Club is owned and operated by Executive Mosaic. Since 2002, Executive Mosaic has been a leader in media and exclusive senior executive networking programs primarily targeted to the U.S. federal government contracting (GovCon) marketplace. In addition to connecting executives of consequence into a fabric of like minded communities, the company's growing cross-media platform serves as a leading source of news about the people, policies, trends and events shaping the nation's GovCon sector.