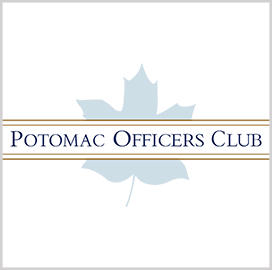 Federal government
contracting
Five Federal Operations Executives in GovCon
While the pandemic presented many challenges for the government contracting sector, companies forged ahead in 2021 by taking advantage of the many business opportunities that emerged as part of the government's response to the crisis.
Kevin Plexico, senior vice president of information solutions with Deltek and a part of Executive Mosaic's GovCon Experts program, said that government contractors' performance in the early months of 2021 gave him confidence that the sector will continue finding new opportunities for success in 2022 and beyond.
The 2021 Wash100 winner added that Deltek's 12th Annual Government Contracting Industry Study backs his bullish outlook on the future of the sector.
The Potomac Officers Club—a division of Executive Mosaic— features five executives specializing in federal government operations.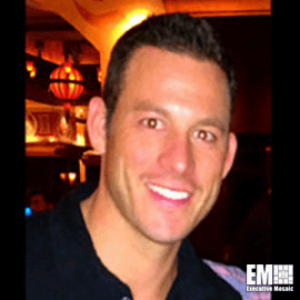 Garrett Lee is the director of federal security sales and operations at VMware Carbon Black, working out of Reston, Virginia. His current role sees him leading a team in helping federal and federal systems integrator customers gain advantages by enhancing, consolidating and modernizing mission-critical cyber capabilities and operations, according to his LinkedIn profile.
Lee has been with VMWare Carbon Black for almost five years. He began his services for the Massachusetts-based cybersecurity company in 2017 as manager of federal channels and strategic programs and then worked his way up to his current directorial role.
Lee makes a point of including in his biography the six-month sabbatical he took in the first half of 2017 to devote quality time with his family and pursue personal goals. Among those goals were restoring a classic Alfa Romeo and managing home expansion projects.
Before his half-year sabbatical, Lee worked at the computer and network security company McAfee as a senior manager of federal channels.
Earlier in his career, Lee was an enterprise solutions group manager at GTSI Corporation. His first corporate occupation was as an account executive at TARGUSinfo, a Virginia-based advertising and consulting firm.
Lee earned his degree in marketing from James Mason University.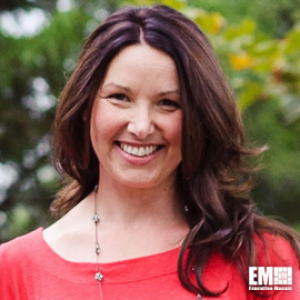 Stacey Meyer is the vice president of federal operations at AttackIQ, a California-based company offering cybersecurity readiness through breach and attack simulation solutions.
Meyer was promoted to her current role in January 2020 following a 16-month stint as senior director of sales for federal and Mid-Atlantic at AttackIQ, according to her LinkedIn profile.
As federal operations VP, she supports the cybersecurity needs of federal clients including those from defense, intelligence and civilian markets.
Previously, Meyer was the executive adviser/director of the solution sales, strategic innovation group at Booz Allen Hamilton. In that role, she implemented new sales initiatives, strategies, and programs to capture key growth opportunities and managed business relationships across defense, intelligence, civil and commercial markets.
Before that, she was the senior account executive for intelligence and special programs at TVAR Solutions, a Virginia-based company that streamlines the acquisition of information technology products and services for the federal government. While working for the company, she contributed to increased technology sales, managed resources to develop and align company solutions and developed structured account engagement plans according to customers' needs and budget lifecycle.
An alumnus of Fairmont State University in West Virginia, Meyer holds a bachelor's degree in early/middle education. She also earned a master's degree in information management from Marymount University in Virginia.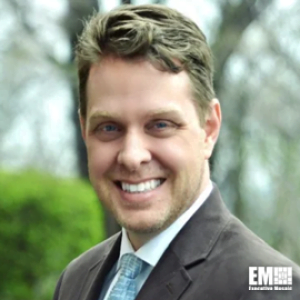 Chris Barr is the vice president of federal operations at Veracity Consulting.
In his current leadership role, Barr oversees federal growth and operations for the Native American-owned, woman-owned small business. Throughout his career, he won over $300 million in federal contracts. He also built and expanded six federal business development divisions. The federal operations leader has extensive knowledge of civilian clients and technology partners across the information technology and communications industries. He is also known for his ability to fix troubled contracts, address client relationships and improve service delivery, according to his LinkedIn profile.
He was the vice president of business development at NuAxis Innovations. In this capacity, he acted as capture manager for federal civilian opportunities. He also held federal VP and SVP roles at ECCO Select and ICF International before joining Veracity Consulting.
Barr is a nine-time winner of the President's Club award and has over 15 years of experience in the federal civilian and system integrators segments. His expertise span the fields of IT services, networking, communications, hardware and software and professional and managed services.
The federal operations leader holds a bachelor's degree in mathematics, marketing from the College of William & Mary.
Veracity Consulting offers digital transformation, data and business intelligence, business and technology services and strategy and innovation solutions to the federal government and finance, health care and utility organizations. It is headquartered in Overland Park, Kansas.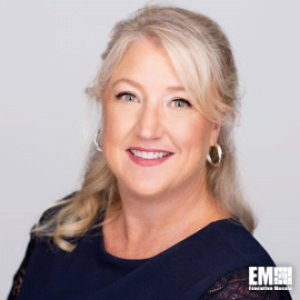 Pam Tigmo is the vice president of federal programs at software company AppGate, working out of the Washington-Baltimore Metropolitan Area. Described as a driven sales professional with over 20 years of experience in the federal sector, she has consistently been a top performer in all companies for which she has worked, according to her LinkedIn profile.
By her own account, Tigmo is driven to always meet customer expectations by being prepared, accessible and accountable, resulting in the formation of quality partnerships with customers. She currently holds an active Top Secret security clearance.
Tigmo has been with AppGate since 2019 when the company was still known as Cyxtera. She joined the firm as a senior director and then quickly made her way up to her present vice-presidential position.
Before joining her current employer, Tigmo was the federal account director at Unisys overseeing business related to the Department of Defense's technology programs. She was responsible for driving the sales of Unisys' security portfolio, primarily focused on stealth technologies.
Prior to Unisys, Tigmo briefly served as federal sales director at Invincea. Earlier in her career, she was a sales executive at Verizon Terramark, where she worked for almost five years.
Tigmo earned her degree in computer and information sciences from the University of Maryland Global Campus.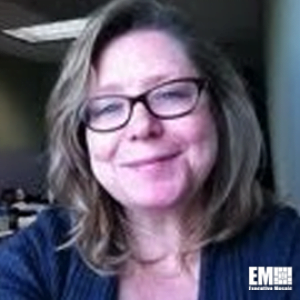 Lorie Collins DuBasky serves as vice president of federal systems at Assyst, an information technology company that specializes in simplifying business processes.
According to its website, Assyst offers services in cloud computing, cybersecurity, program management, health IT, configuration management, defense IT, data analytics and enterprise applications.
The company's federal customer base includes the National Institutes of Health and the departments of Veterans Affairs, Defense and the Treasury.
As VP of federal systems, DuBasky is responsible for capture activities and strategic pipeline development in the federal civilian sector, according to her LinkedIn profile.
Her area of responsibility covers Assyst's business with the Internal Revenue Service, Securities and Exchange Commission, the Equal Employment Opportunity Commission and the departments of State and the Interior.
Prior to joining Assyst in November 2011, DuBasky served as director of business development at Technology Concepts & Design Inc.
The said role was focused on the strategy, planning and implementation of business development efforts in the federal sector.
TCDI specializes in providing software development, database design, network and security engineering and project management services.
DuBasky was previously a strategic account manager at Webster Data Communication, where she was responsible for securing new work with agencies as well as for prime government contractors.
She earned a bachelor of science in business administration and a certificate in federal government contracting from George Mason University.
ABOUT POTOMAC OFFICERS CLUB
The Potomac Officers Club is owned and operated by Executive Mosaic. Since 2002, Executive Mosaic has been a leader in media and exclusive senior executive networking programs primarily targeted to the U.S. federal government contracting (GovCon) marketplace. In addition to connecting executives of consequence into a fabric of like minded communities, the company's growing cross-media platform serves as a leading source of news about the people, policies, trends and events shaping the nation's GovCon sector.
Category: Articles
Tags: Chris Barr Deltek federal operations govcon GovCon Experts government contracting Kevin Plexico Lorie Collins DuBasky Stacey Meyer