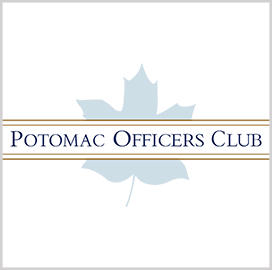 Geospatial technology
Five Geospatial Executives in the GovCon Space
A rapidly evolving industry requires leaders who can challenge long-held assumptions and the status quo. According to a survey by Geospatial World, geospatial industry leaders have adopted an attitude of positivity. The industry has also come to accept technological disruptions as the new normal.
In recent years, geospatial leaders were overwhelmed by the explosion in the number of technological innovations from capital-backed startups. Qassim Abdullah, chief scientist at geospatial firm Woolpert, expects the sector to continue its heavy focus on data democratization. He said big data and data science will play a pivotal role in data democratization and, by extension, the geospatial industry.
The Potomac Officers Club – a division of Executive Mosaic – features five executives making a difference in the geospatial industry.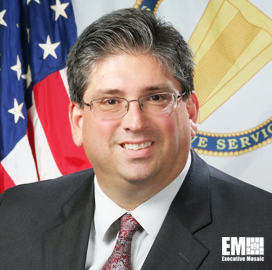 Gary Blohm serves as the director of the Army Geospatial Center, a major subordinate command of the Army Corps of Engineers. Blohm has held the role since August 2018.
The AGC is the Army's center for geospatial expertise, providing geospatial information reach-back capability to field units.
As director, Blohm is responsible for supporting the operations, intelligence, acquisition, research and development and modeling and simulation communities with geospatial information and tools.
He is also the Army's geospatial information officer, responsible for collecting and validating geospatial requirements, developing geospatial policy, setting policies and securing resources for the Army Geospatial Enterprise.
Before he took on his current role, Blohm served as the director of the Army Communications-Electronics Research, Development and Engineering Center's Intelligence and Information Warfare Directorate.
In the said role, he was responsible for providing signals intelligence, electronic warfare, measurement and signature intelligence, information operations, intelligence dissemination/fusion and quick reaction capabilities.
Blohm led the center in providing expert technical support to various program executive offices and project managers across the Army and Joint Service acquisition communities.
He also served as the director of the Army Architecture Integration Center for five years, responsible for ensuring the interoperability and supportability of the Army's Enterprise Architecture.
His other credits include program and project leadership roles for the Department of Defense's Digital Broadcast Satellite Program, Army Satellite Communications Engineer and the Army Communications Agency.
Blohm earned a master of business administration from Fairleigh Dickinson University and a bachelor's degree in electrical engineering from Stevens Institute of Technology.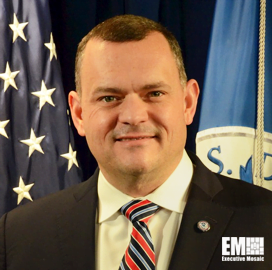 Chris Vaughan serves as the Federal Emergency Management Agency's first-ever geospatial information officer, a role he has held for over eight years.
In the said position, Vaughan envisioned and established the Response Geospatial Office, which provides strategy and guidance for FEMA's 10 regional offices and their proposed Regional Geospatial Resource Centers.
He took advantage of his strong program management skills and experience to develop and lead FEMA's geographic information system and remote sensing programs.
Vaughan is credited for envisioning and promulgating the tiered tradecraft development strategy that has been in play across the FEMA geospatial enterprise. The strategy has a focus on cadre development, production, data and advanced web technologies.
He has consistently been recognized for creativity, innovation and improving service for customers through the development and deployment of GIS and remote sensing technologies.
Prior to his current role, Vaughan was an imagery analyst at the National Geospatial-Intelligence Agency. He was known for building partnerships and enhancing cross-agency collaboration.
He was handpicked for a high-profile Jointy Duty assignment with the Secret Service, where he facilitated the planning, coordination and integration of advanced geospatial technologies designed to enable coordination during National Security Special Events.
Vaughan also created and delivered customized GEOINT products as a team leader of NGA's disaster response team, supporting multiple domestic and international natural disaster events.
Before he joined NGA in November 2006, Vaughan was a principal defense analyst at General Dynamics. He worked with key stakeholders in resolving complex problems that could be addressed through GIS tools.
Vaughan earned a master's degree in counseling psychology and a bachelor's degree in sociology from Lee University.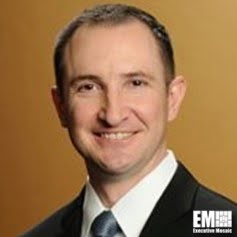 Daniel Jablonsky is the president and chief executive officer at Maxar Technologies, a company based in Westminster, Colorado, focusing on the production of communication, Earth observation and radar satellites.
Established in 1969, the organization had more than 4K employees and a revenue of over $800M as of the second quarter of 2020.
During his tenure, the geospatial service company landed a potential, eight-year $49M contract to provide remote ground terminals to the U.S. Army Geospatial Center. Based on Maxar's Tactical Architecture for Near-real-time Global Operations platform, the RGT system is meant to send data from the WorldView satellite constellation and other commercial sources.
In July 2020, the organization announced that it purchased Vricon for roughly $140M as part of efforts to expand initiatives in 3D technology and Earth intelligence markets. The McLean, Virginia-headquartered analytics company provides satellite-based 3D data for intelligence and defense sectors as well as software products for military training and simulation.
Jablonsky has also served as the president at DigitalGlobe since October 2017, when the IT service company became part of Maxar. He joined the organization in March 2012, taking on the role of senior vice president, general counsel and corporate secretary. He was the general manager for international defense and intelligence from 2015 to 2017.
From January 2011 to March 2012, he was a shareholder at the law firm of Brownstein, Hyatt, Farber, Schreck, serving as a corporate M&A and securities attorney.
He previously served in various companies in different capacities, including as an in-house counsel at UBS Financial Services, a corporate and securities attorney at O'Melveny & Myers and an interim co-general counsel of Flextronics International.
A former law professor at the University of Denver, Jablonsky earned his bachelor's degree in mechanical engineering from the United States Naval Academy and a doctorate from the University of Washington School of Law.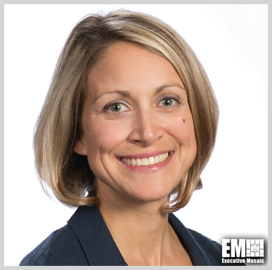 Jackie Schmoll has been recently named as the executive director and general manager of space systems at L3Harris Technologies.
Since taking on the role in August, Schmoll has been responsible for all of L3Harris' end-to-end space programs. She is accountable for the business unit's profit and loss statement, capital, independent research and development, discretionary, strategy and growth, according to her LinkedIn profile.
Prior to assuming her current position, Schmoll served as the senior director of strategy and business development for space systems. For over a year, she reported directly to the president of space and airborne systems, working primarily on driving business revenue growth. She led a team of over 40 business development professionals representing end-to-end space mission capabilities.
Previously, Schmoll worked for L3Harris as the director of program management for government geospatial systems. The role put her in charge of sole source indefinite-delivery/indefinite-quantity contract vehicles with the National Geospatial Agency.
She joined L3Harris after a five-year stint as the senior manager of business development and capture manager at Lockheed Martin. In the said role, Schmoll managed aerospace and defense business development activities, including capture management, integrated product team lead for new markets and customer engagement.
Schmoll started her career at a.i. solutions, where she held the roles of mission analyst/aerospace engineer and FreeFlyer advanced programs engineer.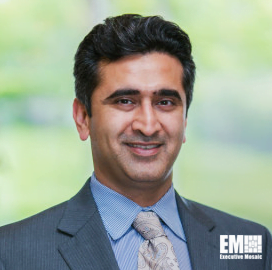 As Dewberry's senior vice president, Amar Nayegandhi has directed the technology market segment and the geospatial and technology services group since December 2019.
He joined the company in September 2011, serving in various roles in increasing responsibility. He began his career serving as a manager for elevation technologies for two years, helping in the implementation of lidar-derived programs for federal and state customers.
During his tenure, the U.S. Geological Survey chose the company to plan and process over 780 miles in Everglades National Park in Florida for topo-bathymetric lidar. The organization is tasked with carrying out the system containing the Riegl VQ880G sensor for data collection.
In October 2020, the engineering service company achieved a Level 3 maturity appraisal in the services and development models of the CMMI Insititute's Capability Maturity Model Integration framework. The evaluation ranks the level of the company's geospatial technologies and information technology arms as "defined," meaning their processes are well characterized and understood.
Prior to joining Dewberry, Nayegandhi was the project manager for the USGS Coastal Program's Decision Support for Coastal Science and Resource Management Project at Jacobs Technology. For almost four years, he led the development of data processing algorithms for airborne lidar remote sensing and the post-flight processing software for Experimental Advanced Airborne Research Lidar.
He started his career as a computer scientist at ETI Professionals from October 2001 to February 2008. He led various projects for the USGS Coastal and Marine Geology Program and managed the system administration for Linux computers, geospatial lidar, hyperspectral and digital photograph database.
Nayegandhi graduated from the University of Mumbai with a bachelor's degree in electrical engineering and earned his master's degree in computer science and engineering from the University of South Florida.
ABOUT POTOMAC OFFICERS CLUB
The Potomac Officers Club is owned and operated by Executive Mosaic. Since 2002, Executive Mosaic has been a leader in media and exclusive senior executive networking programs primarily targeted to the U.S. federal government contracting (GovCon) marketplace. In addition to connecting executives of consequence into a fabric of like minded communities, the company's growing cross-media platform serves as a leading source of news about the people, policies, trends and events shaping the nation's GovCon sector.
Category: Articles
Tags: Amar Nayegandhi Army Geospatial Center big data Chris Vaughan Daniel Jablonsky data data democratization data science Dewberry disruption Executive Mosaic Federal Emergency Management Agency FEMA Gary Blohm geospatial Geospatial World govcon government contracting Jackie Schmoll L3Harris Technologies Maxar Qassim Abdullah startup Woolpert