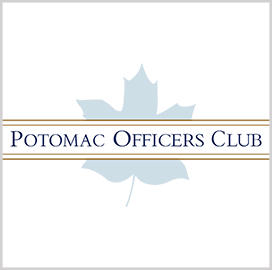 Nuclear energy
Five GovCon Contractors Supporting Government Nuclear Programs
Nuclear power accounts for nearly 20 percent of the electricity generated in the United States, according to the Department of Energy, which is responsible for advancing the government's mission to secure domestic sources of energy.
The government contracting sector plays an important role in that mission. As of December 2020, the United States had 94 operating commercial nuclear reactors at 56 nuclear power plans across 28 states, the U.S. Energy Information Administration reported. Nuclear technology investor Bill Gates expects innovations in nuclear energy to make it more appealing to countries in 2021 and beyond.
The Potomac Officers Club — a division of Executive Mosaic — features five executives from contractors supporting the U.S. government's nuclear energy and security programs.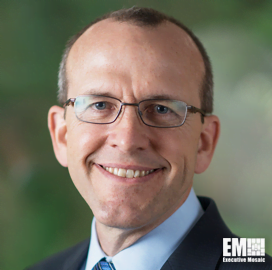 Chris Levesque is the president and chief executive officer of TerraPower, a nuclear reactor design company headquartered in Bellevue, Washington.
As TerraPower's leader, he leads efforts to develop next-generation nuclear energy solutions. He is also a central figure in the company's new venture into therapeutic medical isotopes, according to his organizational profile.
In addition to serving as president and CEO, he sits on the board of directors of TerraPower.
Levesque is also a board member of the Nuclear Energy Institute, a trade association dedicated to driving policies that promote the beneficial uses of nuclear energy.
Previously, he worked for nuclear power company AREVA. He led the formation of AREVA Newport News, a joint venture between AREVA and Newport News Shipbuilding, eventually serving as its board chairman and president.
The executive also spent some time at Westinghouse. He served as the manager of engineering and manufacturing at the company's facility in Newington, New Hampshire.
Before joining the private sector, he worked as a nuclear submarine officer for the Navy. He served aboard the USS Boise as chief engineer and provided oversight on initial criticality and reactor startup testing.
Levesque attended Rensselaer Polytechnic Institute, where he earned a bachelor's degree in mechanical engineering. He also graduated from the Massachusetts Institute of Technology, completing a master's degree in mechanical engineering and a naval engineer degree.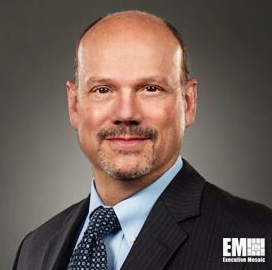 Joel Duling serves as the president of BWX Technologies' nuclear operations group, which provides nuclear components and services.
The business unit is involved in the manufacture of nuclear reactor components for Navy submarines and aircraft carriers and other nuclear and non-nuclear research and development component production, BWXT said.
According to the company, Duling has more than 30 years of management experience in high-hazard nuclear operations, defense manufacturing, facility infrastructure operations, environmental compliance and remediation and demolition activities.
He previously served as the president of the nuclear operations group's fuel services unit, which manufactures nuclear fuel and downblends high enriched uranium for national security purposes.
Before he joined BWXT in August 2013, Duling served as vice president of production at Y-12, a national security company that supports the Department of Defense.
He oversaw operations and nuclear storage facilities at the Y-12 national security complex, including nuclear weapons secondary dismantlement, uranium production, strategic material management and assembly and certification operations, according to his LinkedIn profile.
His other past roles include site manager at Idaho National Laboratory, senior project manager at Science Applications International Corporation, program manager at Fluor and division manager at Lockheed Martin.
Duling earned a bachelor's degree in biophysical systems and chemistry from Northern Michigan University and a graduate certificate in applied nuclear energy from Idaho State University.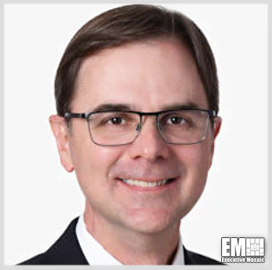 Jim Breuer serves as the group president of Fluor's energy solutions business unit. He is responsible for global operations and business development in energy markets such as energy production, fuels, refining, liquefied natural gas, chemicals and nuclear project services.
Fluor said it provides environmental and nuclear program management services, including nuclear operations, decommissioning, environmental remediation, laboratory management, nuclear waste management and site closure management.
The company supports U.S., U.K. and Canadian customers with emergency response and the construction and operation of national security facilities.
Prior to his current role, Breuer served as the president of the downstream business line within Fluor's energy and chemicals and business group.
He also served as the vice president and general manager of Fluor's metal mining business in the South America region.
According to Fluor, Breuer began his career in the company's construction organization on mining and downstream projects. He later moved to roles in project engineering, project management and operations across a variety of locations and sectors.
Breuer earned a bachelor of science degree in civil engineering from the University of Illinois at Urbana-Champaign, master's degrees in construction engineering and management from Stanford University and a Master of Business Administration degree from Cornell University.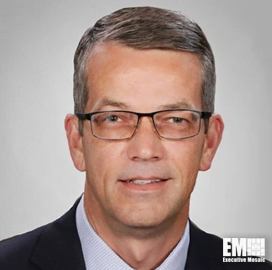 Mark Whitney, a nuclear industry veteran, serves as the president of Amentum's nuclear and environment strategic business unit. He oversees administrative operations support functions for the company's work with the U.S. Department of Energy and the U.K. Nuclear Decommissioning Authority.
He also oversees the business unit's day-to-day operations, profit and loss, strategic initiatives and business development activities, Amentum said.
Whitney has 20 years of leadership experience in the government and private sector supporting DOE and the National Nuclear Security Administration.
Prior to joining Amentum, Whitney served as the principal deputy assistant secretary for DOE's Office of Environmental Management.
He previously served as the acting assistant secretary for environmental management and the manager of the EM office at Oak Ridge.
Whitney was also the acting assistant deputy administrator for defense nuclear proliferation for the NNSA, a role in which he oversaw global nuclear security and nonproliferation programs. He also served as assistant deputy administrator for nonproliferation and international security.
The NNSA is a U.S. federal agency responsible for maintaining the effectiveness of the country's nuclear weapons stockpile and for reducing the global danger from weapons of mass destruction.
Whitney earned a bachelor's degree and a Master of Business Administration degree in finance and investments from George Washington University. He is also a graduate of the DOE's Nuclear Executive Leadership Training Program.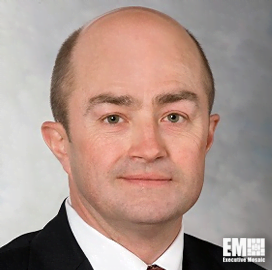 Regis Repko works for Duke Energy as a senior vice president and its chief regulated and renewable energy officer.
The role puts him in charge of the electric power holding company's diverse regulated generation portfolio of natural gas, coal and renewables.
Repko started his career at Duke Energy in 1985, according to his company profile.
He first worked for the Oconee Nuclear Station, where he served as a nuclear shift supervisor, operations shift manager, engineering supervisor, maintenance rotating equipment manager and superintendent of operations.
In addition, he was selected as the engineering manager for the Catawba Nuclear Station and station manager for the McGuire Nuclear Station.
Repko went on to serve as SVP of nuclear operations. Back then, he managed several of the company's nuclear plants, including the Harris Nuclear Plant, Brunswick Nuclear Plant, Oconee Nuclear Station and Crystal River Nuclear Plant.
Duke Energy also appointed him as site vice president of the McGuire Nuclear Station. His duties included directing station and facilities management, as well as industrial safety and business operations.
He is the former SVP of governance, projects and engineering for Duke Energy's nuclear organization as well. During that time, he was responsible for the company's nuclear corporate functions.
Repko graduated from Pennsylvania State University with a bachelor's degree in nuclear engineering. He has completed the Institute of Nuclear Power Operations Senior Nuclear Plant Manager Course.
ABOUT POTOMAC OFFICERS CLUB
The Potomac Officers Club is owned and operated by Executive Mosaic. Since 2002, Executive Mosaic has been a leader in media and exclusive senior executive networking programs primarily targeted to the U.S. federal government contracting (GovCon) marketplace. In addition to connecting executives of consequence into a fabric of like minded communities, the company's growing cross-media platform serves as a leading source of news about the people, policies, trends and events shaping the nation's GovCon sector.
Category: Articles
Tags: Amentum Bill Gates BWX Technologies Chris Levesque Department of Energy DoE domestic energy Duke Energy Executive Mosaic Fluor govcon government contracting Jim Breuer Joel Duling Mark Whitney nuclear power POC Potomac Officers Club Regis Repko security TerraPower U.S. Energy Information Administration