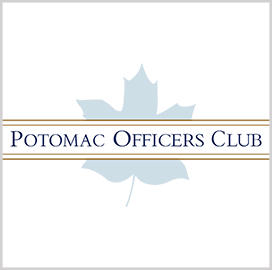 F-35A
Five GovCon Execs Helping Shape Air Force Strategy
Market researchers, in 2019, projected that the Air Force would register the highest growth rate out of the defense market segments through 2024. They noted that the service branch had various procurement plans for replacing legacy combat aircraft and for acquiring new unmanned aerial vehicles.
However, lawmakers recently delivered a major blow to Air Force leadership by slashing nearly half of their budget request for the Advanced Battle Management System, one of the service's cornerstone modernization projects. The direction of the Air Force and its industrial contracting base might depend on whomever the incoming Biden administration selects to replace acquisition chief Will Roper, the most vocal champion of the ABMS program within the Air Force.
The Potomac Officers Club – a division of Executive Mosaic – features five leaders involved in Air Force government contracting.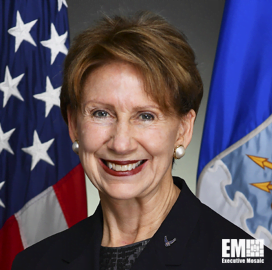 Barbara Barrett is the 25th secretary of the Air Force. She leads a military service made up of 695K active duty, guard, reserve and civilian airmen and Space Force personnel.
Barrett directs strategy, policy, acquisitions, technology, personnel and risk management, implementing the directives of the president and Congress to fulfill combatant commanders' operational requirements, the Air Force said.
Before taking on her current role in October 2019, Barrett served as the CEO of Triple Creek Ranch, a secluded mountain retreat in Darby, Montana. She was also the CEO of the American Management Association.
She previously served as the U.S. ambassador to Finland, the deputy administrator of the Federal Aviation Administration and the vice chairman of the U.S. Civil Aeronautics Board.
Barrett was a strategic leader of organizations focused on space, aeronautics, science, defense and diplomacy. She most recently served four terms as chairman of the board of The Aerospace Corporation and was on the boards of RAND and the California Institute of Technology.
She has also chaired groups such as the U.S. Advisory Commission on Public Diplomacy, the U.S. Commerce Secretary's biennial Export Conference and the Department of State's Women's Economic Empowerment Working Group.
Barret is an instrument-rated pilot and was trained and certified for spaceflight. She earned a bachelor's degree in liberal arts and a master's degree in international business from Arizona State University, Tempe.
Her major awards and decorations include the Secretary of Defense's Medal for Exceptional, the Leadership in the Nation's Interest Award, a Sandra Day O'Connor Board of Excellence Award and the Sister Cities International's Diplomatic Leadership Award.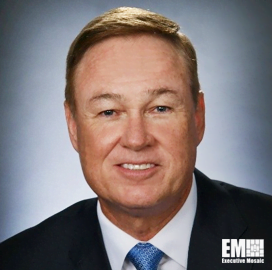 Darryl Burke serves as a senior vice president and Air Force client executive at CACI, a professional services provider that supports customers in the defense, homeland security, intelligence and health care sectors.
Burke has more than 20 years' worth of experience leading in aerospace operations industry areas such as air traffic control, flight operations, maintenance, logistics, safety, navigation, acquisition, cyber, human resources, contracting finance, legal and unmanned aerial vehicles, according to his LinkedIn profile.
Before he joined CACI in December 2019, Burke was the vice president of global intelligence, surveillance and reconnaissance programs at ViaSat.
ViaSat is a global telecommunications company that specializes in residential internet service, commercial satellite communications, managed Wi-Fi services and Department of Defense encryption products, among others.
For three years, Burke concurrently served as the commander of the Air Force District of Washington and the 320th Air Expeditionary Wing, headquartered at Joint Base Andrews.
He was responsible for organizing, training and equipping combat forces for aerospace expeditionary forces, homeland operations, civil support, national special security and ceremonial events.
Burke spent more than two years as the Defense Intelligence Agency's deputy commander of Joint Functional Component Command-ISR. He helped develop strategies and plans to integrate defense intelligence and operations capabilities in support of combatant commands.
Burke earned a master's degree in national security strategy from National War College. He also holds a bachelor's and a master's degree in aeronautical studies from Embry-Riddle Aeronautical University.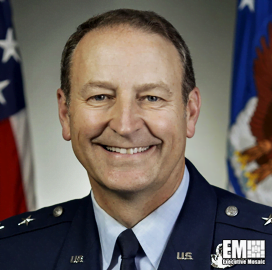 Retired Air Force Maj. Gen. Mike Boera serves as Leidos vice president and Air Force strategic account executive. He is responsible for strengthening and advancing the company's business with the Air Force with a focus on increasing revenue and growth.
Leidos is an information technology company that develops science and technology solutions for customers in the defense, intelligence, homeland security, civil and health care sectors.
Boera has over 20 years' worth of senior leadership experience in government planning, programming, budgeting, human resources, operations, international engagement, requirements and alignment to acquisitions, according to his LinkedIn profile.
Prior to joining Leidos in June 2018, Boera was the director of business development at Raytheon. He led business development for the mission support and modernization mission area within Raytheon's Intelligence, Information and Services business sector.
Part of his responsibility in the said role was expanding business opportunities with the Air Force, in addition to enabling cross-business collaboration within Raytheon's components.
He helped develop opportunities to expand current programs and create new business associated with MSM full life-cycle mission capabilities and strengths in areas such as multi-domain command and control, battle management and unmanned aerial systems.
The retired combat veteran currently serves as a member of Patriot Mission's board of advisers. He is also a life member of both the Air Force Association and the Red River Valley Fighter Association.
Boera earned a master's degree in management and supervision from Central Michigan University and a bachelor's degree in architectural engineering from the University of Colorado, Boulder.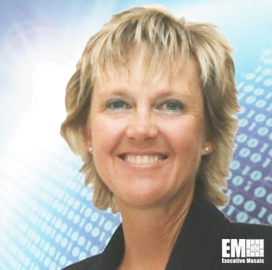 Vickie Woodard serves as the vice president of strategic growth at USfalcon, a professional services company that serves defense and federal government customers.
The company has been recognized as one of the fastest-growing privately held companies in the United States. USfalcon boasts capabilities in aviation support, space and cyber, technology solutions, human capital management and strategy and business operations.
Woodard is a business development professional who specializes in intelligence analysis, government, operational planning and organizational leadership, among others, according to her LinkedIn profile.
Prior to joining USfalcon as VP of business development in September 2019, Woodard held the same role at Alion Science and Technology.
The Virginia-based company has more than 80 years of innovation experience in naval architecture and marine engineering; systems analysis, design and engineering and modeling, simulation, training and analysis.
Woodard spent nearly three years as director of business development at premier government contracting company Leidos.
Her other past credits include VP of business development at Reef systems, senior VP at CyberSpace Operations Consulting and senior capture manager at Northrop Grumman.
She spent the first 26 years of her professional career as an intelligence officer for the Air Force, having been assigned to flying training deployment. She led the establishment of the 65th Electronic Warfare Air Division at the Sembach municipality in Germany.
Woodard earned a bachelor's degree in Russian and East European studies from Kent State University and a master's degree in international relations from Troy University.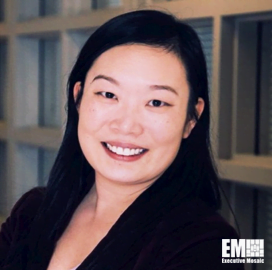 Katie Qian has been serving as Northrop Grumman's director of Air Force programs. She is responsible for strategy, growth and program execution of propulsion systems Air Force programs, including the Rocket Systems Launch Program, Propulsion Subsystem Support Contract and Ground Based Strategic Deterrent.
Qian is a profit-and-loss specialist with a business and technical background in rocket motor capture, development, production and sustainment for application in space and weapons systems, according to her LinkedIn profile.
Prior to her current role, Quan served as Northrop's senior manager for strategy integration and business development. She oversaw strategic, civil, commercial and business lanes with a focus on competitive positioning, partnerships, capture and advocacy campaigns.
Her other past roles at Northrop include capture manager for GBSD propulsion, senior manager for innovation systems sector business development and acquisition integration and manager of commercial programs business development.
Before she joined Northrop in May 2017, Qian worked at Orbital ATK as a GEM 63.GEM 63XL systems engineer and as its rocket motor assembly project lead.
Qian held technical responsibility for a team of systems and design engineers who handled structural ordnance integration, requirement and verification, among others. She spent more than 12 years in the company holding various engineering and quality assurance roles.
Qian earned a bachelor's degree in aerospace engineering from the University of Illinois Urbana-Champaign, an executive program master's degree from the University of Utah's David Eccles School of Business and a graduate certificate in systems engineering from the University of Utah.
ABOUT POTOMAC OFFICERS CLUB
The Potomac Officers Club is owned and operated by Executive Mosaic. Since 2002, Executive Mosaic has been a leader in media and exclusive senior executive networking programs primarily targeted to the U.S. federal government contracting (GovCon) marketplace. In addition to connecting executives of consequence into a fabric of like minded communities, the company's growing cross-media platform serves as a leading source of news about the people, policies, trends and events shaping the nation's GovCon sector.
Category: Articles
Tags: Air Force Barbara Barrett CACI Darryl Burke Executive Profiles govcon government contracting Katie Qian Leidos Mike Boera Northrop Grumman USfalcon Vickie Woodard