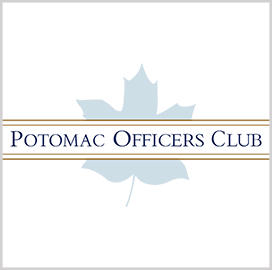 5G
Five GovCon Executives Advancing 5G Technology
In 2020, the White House announced its national strategy for securing American 5G wireless technology. 5G is anticipated to enable unparalleled levels of connectivity between millions of internet of things devices, transforming how people live, work, learn and communicate.
The government and the military certainly have a role in advancing 5G due to the technology's unique properties and requirements. However, the private sector has historically developed and deployed competitive wireless networks that are now in the hands of consumers, businesses and government users.
The Potomac Officers Club – a division of Executive Mosaic – features some of the executives making a difference in 5G innovation.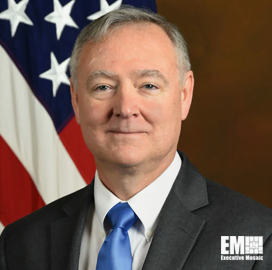 Dr. Joseph Evans, as the principal director for 5G in the Office of the Director of Defense Research and Engineering within the office of the undersecretary of defense for research and engineering, is responsible for coordinating 5G initiatives in the Department of Defense.
He also oversees the DoD's "5G to Next G" R&D portfolio and advises the USD (R&E) on 5G-related topics.
From 2015 to 2019, Evans was a program manager in the DARPA Strategic Technology Office, where he initiated the Secure Handhelds on Assured Resilient networks at the tactical edge and Geospatial Cloud Analytics programs.
During his four-year stint, he also managed other programs, including the Mobile Hotspots, RadioMap, Shared Spectrum Access for Radar and Communications, Communications Under Extreme RF Spectrum Conditions, Wireless Network Defense and Dynamic Network Adaptation for Mission Optimization.
Previously, Evans served as a professor for 30 years at the University of Kansas in Lawrence, Kansas. His most recent position was the Deane E. Ackers Distinguished Professor of Electrical Engineering and Computer Science.
He also took on various administrative posts and spearheaded research programs in the areas of adaptive networking and communications systems, high-speed network testbeds, rapidly deployable broadband wireless systems and spectrum sharing technologies.
From 2003 to 2005, Evans was a program director in the division of computer and network systems, Directorate of Computer and Information Science and Engineering at the National Science Foundation. For two years, he was in charge of multi-organizational networking research efforts in wireless networking, cybersecurity, optical networking and scientific applications.
He was a co-founder and member of the board of directors at NetGames U.S., a network gaming company that Microsoft purchased in 2000. He was also a partner and chief scientist at Ascend Intelligence, which developed DARPA's Tactical Ground Reporting System and was acquired by General Dynamics in 2010.
Evans graduated from Lafayette College with a degree in electrical engineering and earned his master's and doctorate degrees from Princeton University.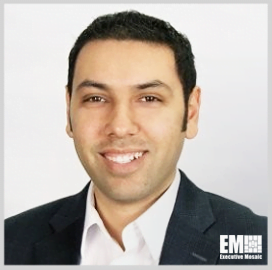 Rajat Sharma is the director for Verizon's 5G & digital transformation, leading the unit that provides digital sales and set-up experiences to allow clients to use the 4G LTE network, the 5G test-bed and the residential fiber network.
He is charged with delivering the company's 5G home and mobility platforms in the customer lifecycle and specializes in emerging technologies such as chatbots, augmented reality, virtual reality, artificial intelligence and machine learning to design the latest digital customer experiences.
Previously, Sharma served for more than three years as the associate director for digital customer engagement, products and innovation, overseeing the Verizon Fios' digital innovation team in conversational user experience, chatbots, AI, ML and digital products.
He also helped launch the organization's first chatbot on Facebook Messenger, using natural language processing and AI to address customer inquiries in the sales, service and support domains.
In addition, Sharma managed the company's cross-channel customer engagement platform, providing insights and communication in digital and assisted channels such as web, mobile, TV, interactive voice response, email and short message services.
He likewise spearheaded the conceptualization, development and delivery of the latest digital products such as the company's proprietary speed test and Wi-Fi analyzer.
From May 2010 to January 2016, Sharma was a manager at consulting company Deloitte, specializing in technology strategy, requirements definition, enterprise architecture, solution integration and delivery, IT governance and project management.
During his almost six-year stint, he handled various technological transformations, ranging from startups to large enterprise customers and developed governance patterns and guidelines to manage the rollout of clients' enterprise business operations.
Sharma also collaborated with the clients' IT, finance and accounting departments and various vendors to identify requirements for the point-of-sale solution to be used in retail stores in the customer footprint.
He began his career at Verizon, serving for seven years in engineering and managerial roles. He was a software and systems architect, a senior software engineer, a technical lead and a technical manager.
Sharma earned his bachelor's degree in computer engineering from Netaji Subhas Institute of Technology and his master's degree in computer science from the Georgia Institute of Technology.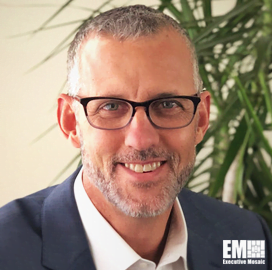 Bob Everson has been Cisco's senior director for 5G architecture – mass-scale infrastructure since March 2020, in charge of designing and defining the latest 5G systems in the service provider and enterprise domains.
A technology veteran of 25-plus years, he leads the telecommunication industry's open virtual RAN system, a software-based radio access network seen to accelerate the adoption of 5G technology.
In a recent article, Everson said the vRAN approach is a modular strategy for designing and building networks that combine the optionality of open interfaces and a robust ecosystem, with cloud-scale economics.
In early 2020, Cisco partnered with Altiostar and World Wide Technology to collaborate on a vRAN blueprint to facilitate the implementation of 4G/5G and openRAN solutions in service provider networks.
The combined solution is expected to assist service providers to deploy integrated open, cloud-based vRAN solutions based on technologies that Cisco and Altiostar developed and that WWT will introduce in the market.
Everson said the innovation in mobile networking and vRAN is advancing and that most service providers need help to speed up the integration and use of the technologies to take advantage of the benefits. He added that the partnership is expected to allow operators to adopt new and open architectures to enhance competitiveness.
In June 2019, Cisco secured a potential two-year, $724M joint enterprise license agreement with the Defense Information Systems Agency to continue to provide technical support and services in the Department of Defense.
Smart Net Total Care JELA II has a one-year base performance period and a 12-month option term to extend work through June 17, 2021.
During his nearly 25-year tenure at Cisco, Everson served in various senior management roles in different business areas. He was a director for systems engineering, for competitive strategy and deal support, for mobile strategy and planning – global service provider, for mobile virtualization – global service provider and a global director for mobile and 5G.
Everson received his higher education from Oklahoma State University.
Lewis Shepherd, a Potomac Officers Club member, serves as senior director for research and emerging technologies strategy at VMWare, a role he has held since May 2018.
He leads the unit consisting of academicians, scientists, engineers and software developers that conduct research in various technologies, including 5G networks, quantum computing and cryptography, machine learning, artificial intelligence, blockchain science and applications, adaptive security and data analytics.
During his tenure, the company received the Federal Risk and Authorization Management Program moderate authorization for its Workspace One Access.
The platform, together with the organization's other product, named the Workspace One Unified Endpoint Management, enables public sector clients to speed up their use of software-as-a-service solutions for secured and affordable cloud-based IT.
Along with its baseline of 325 controls, the FedRAMP authorization lets users from the government and other regulated industries to manage controlled unclassified information, including personally identifiable information and covered defense information.
Shepherd currently serves as a special government employee in the Pentagon's Strategic Capabilities Office and holds Top Secret/Sensitive Compartmentalized Information clearance. Since August 2017, he has assisted in the development of the latest strategies to address complex issues related to national security.
Previously, he spent seven years at Microsoft, taking on the role of director and chief technology officer at the Microsoft Institute for Advanced Technology in Governments, a worldwide practice offering R&D innovations for enterprise-scale mission problems.
In the said position, he headed a team working on various projects in AI, big data, cloud computing, cyber defense and holographic computing. SpaceX, Goldman Sachs and several hedge funds are among the clients.
Early in his career, Shepherd was involved in Silicon Valley in government, technology and research.
An adjunct professor at George Mason University, he earned his bachelor's degree in government/foreign affairs from the University of Virginia and his master's degree in political science from Stanford University.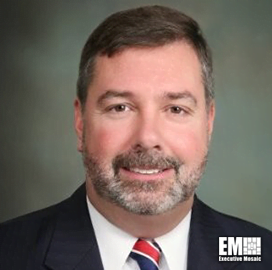 As AT&T's vice president for civilian and shared services, Christopher Smith is responsible for the delivery of integrated communications solutions to address the complex mission needs of the customers.
He also provides technology, business development, proposal management, strategy and operations for the company's public sector and First Responder Network Authority unit.
A Wash100 winner, Smith previously served for more than two years as vice president for technology and shared services, leading the organization's global public sector business for federal, state, local and education. He also held the position of chief operating officer overseeing technology, business development, capture, proposal management, strategy and operations
He began his career at AT&T taking on the role of vice president for technology, heading a team of 500 technologists responsible for the development of products and services for the federal market.
During his tenure, the company secured a 15-year, $984M contract to modernize the Department of Justice's technology systems. The agreement indicates that the organization will move over the agency's 120K workers in more than 2K offices to a new communications network for mobile voice, cybersecurity and cloud services.
In July, the Texas-based telecommunications company announced that its 5G network is already available to its 200M consumers in 395 coverage markets in the U.S. The organization is the second major carrier after T-Mobile to introduce the service to the domestic market.
Before joining AT&T in November 2013, Smith was Accenture's U.S. federal chief technology ad innovation officer, managing the services provided by the company to government clients in areas such as cloud computing, big data, logistics, supply chain and cost reduction.
Previously, he spent 25 years in various government organizations, serving in various capacities. He was chief information officer at the United States Department of Agriculture, a commander at the Air National Guard and CIO at the General Services Administration.
Smith earned his bachelor's degree in international studies and his master's degree in public administration from the University of South Florida.
ABOUT POTOMAC OFFICERS CLUB
The Potomac Officers Club is owned and operated by Executive Mosaic. Since 2002, Executive Mosaic has been a leader in media and exclusive senior executive networking programs primarily targeted to the U.S. federal government contracting (GovCon) marketplace. In addition to connecting executives of consequence into a fabric of like minded communities, the company's growing cross-media platform serves as a leading source of news about the people, policies, trends and events shaping the nation's GovCon sector.
Category: Articles
Tags: 5G AT&T Bob Everson Christopher Smith Cisco Department of Defense DoD Executive Profiles govcon government contracting Joseph Evans Lewis Shepherd national strategy Rajat Sharma Verizon VMware White House