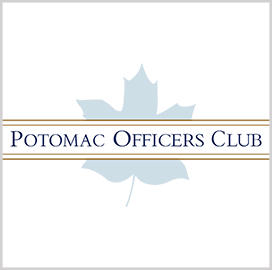 Autonomous systems
Five GovCon Executives Advancing Autonomous Technologies
Militaries use autonomous systems for a range of functions such as transport, search and rescue, and strike missions. According to a report by Research and Markets, autonomous robots could take on a wider set of battlefield roles over the next eight years.
The U.S. Army recently reported that it made "significant improvements" in technologies needed to create autonomous vehicles that use artificial intelligence to function in multi-domain operations. While the United States is the current leader in such robotic applications, competitors like China and Russia are heavily investing in the technology to narrow the gap.
The Potomac Officers Club — a division of Executive Mosaic — presents five executives advancing autonomous system technology.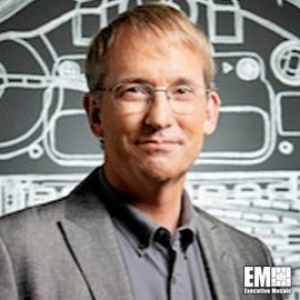 Colin Angle is the chief executive officer, chairman and co-founder of technology company iRobot, which designs and builds consumer robots.
Angle established the robotics company in 1990, when he worked at Massachusetts Institute of Technology's Artificial Intelligence Laboratory.
Prior to founding the Bedford, Massachusetts-headquartered company, Angle worked as an engineering intern at a NASA-operated laboratory, according to his profile posted on LinkedIn.
He joined NASA's Jet Propulsion Laboratory in Pasadena, California, in 1989, shortly after earning his college degree.
While at JPL, Angle was tasked with designing behavior-controlled rovers, which resulted in Sojourner, a six-wheeled rover that was sent to Mars in 1997.
Angle later won the NASA Group Achievement Award for the Sojourner accomplishment. NASA had Angle's name inscribed inside the case of Spirit, the Mars exploration rover that is on display at the space agency.
The former NASA intern has served as chairman of iRobot's board since 2007 and as CEO since 1997. He has also worked as president and director of the company since 1992, according to his company profile.
As CEO, Angle is responsible for overseeing the board, iRobot employees and the company's client base, among others. He also monitors iRobot's prospects, the strategic marketplace and competitors.
Currently, Angle serves on the board of directors of internal health company Ixcela and Robots in Service of the Environment, a nonprofit focused on developing robots that tackle environmental problems. He has been on the RSE board since September 2011 and on the Ixcela board since 2013.
Angle also serves as chairman of the Science from Scientists board of directors.
Angle is a graduate of MIT, where he earned a bachelor's degree and a master's degree in electrical engineering and computer science.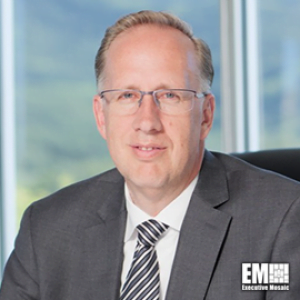 Mel Torrie is the founder and chief executive officer of Autonomous Solutions, working out of the Salt Lake City Metropolitan Area. The robotics company CEO describes himself as a public speaker, a photographer and a basketball fanatic.
By his own account, Torrie built his robotics company from the ground up, partnering with the world's largest equipment manufacturers and end users along the way. He says on his LinkedIn profile that he subscribes to the Agile Scrum method and applied it throughout his company, including his executive team.
Torrie has traveled around the world to speak on a myriad of topics like robotics, bootstrapping, entrepreneurship, Agile/Scrum used in strategic plan execution and "giving back." His speaking engagements have taken him to Russia, Hong Kong, China, Egypt, Germany, the U.K., Singapore, Australia and Japan.
Torrie has been leading Autonomous Solutions since founding the company almost 21 years ago. He described the firm as a world leader in vendor-independent vehicle automation systems. From its northern Utah headquarters, the company serves clients in the mining, agriculture, automotive, government and manufacturing industries with remote control, teleoperation and fully automated solutions, Torrie said.
Torrie's pursuits are not limited to the robotics sector. He also sits as the CEO of Good Times School of Rock and Jazz. He said the music school, which also doubles as a cafe, provides opportunities for the youth to get into bands and develop their musical gifts.
Torrie earned his master's degree in electrical engineering from the Utah State University.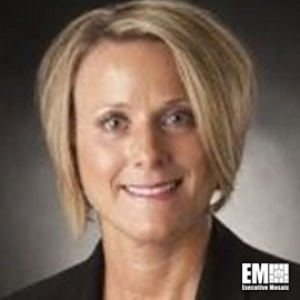 Kristin Robertson is the vice president and general manager of Boeing's autonomous systems division.
According to her LinkedIn profile, Robertson was appointed to her current position in July 2018. Since then, she has been in charge of Boeing's portfolio for seabed and space autonomous systems, including the MQ-25 Stingray and RQ-21 Blackjack vehicles.
Having been with Boeing for the past 27 years, Robertson has taken on various leadership roles at the aerospace company.
In her first four years, she was a systems engineer responsible for tactical air mission systems. Later on, she was promoted to program manager and was tasked with leading the T-38 Aircrew Training Program.
Robertson was appointed to back-to-back senior manager roles from 2003 to 2006. During that time, she led the Mission Systems Core Avionics Team and the F/A-18 Level 1 Systems Engineering Team.
In the following years, she was assigned to director-level positions and took charge of Boeing's F/A-18 models, advanced mission systems, direct attack weapons program and global strike business unit.
Her first VP role came in 2013, when she was appointed to lead the company's tiltrotor programs.
Before joining Boeing in 1994, she was an electrical engineer for the Navy's Fleet Readiness Center located at Naval Air Station North Island.
Robertson graduated from the University of California San Diego with a bachelor's degree in electrical engineering before completing her Master of Business Administration degree in international business from Saint Louis University.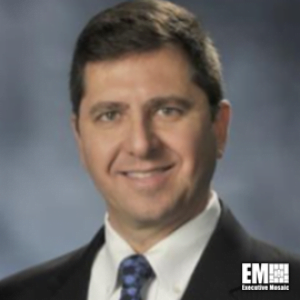 Robert Mandelbaum is the director of Lockheed Martin's Advanced Technology Laboratories, where he leads a group of applied research labs that help the corporation maintain technology dominance. He leads a team dedicated to developing generation-after-next technologies in the areas of autonomy, spectrum systems, informatics and applied sciences, according to the profile posted on Lockheed's website.
Mandelbaum rose to his present position from being the ATL's chief technology officer. In that capacity, he led ATL's technical direction and managed its independent research funds. He also served as a technical liaison to customers such as the Air Force Research Laboratory, the Office of Naval Research, and his former employer, the Defense Advanced Research Projects Agency.
Prior to joining ATL in 2010, Mandelbaum served as a program manager at DARPA. While at the Pentagon's research and development arm, he managed programs in the Information Processing Techniques, Tactical Technologies and Transformational Convergence Technology offices. He recounts having initiated key programs such as the Legged Squad Support System and Autonomous Robotic Manipulation, among others.
Earlier in his career, Mandelbaum was the director of the Commercial Vision business unit at Sarnoff Corporation, which focused on applications of real-time computer vision such as automotive safety, robotic autonomy and ISR.
Mandelbaum holds a doctorate in computer science from the University of Pennsylvania and a bachelor's degree in electrical engineering from the University of the Witwatersrand.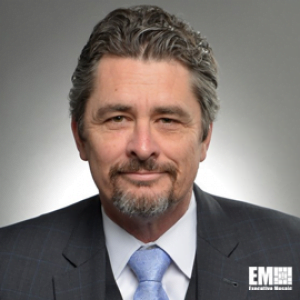 Thomas Jones serves as president of Northrop Grumman's aeronautics systems business unit, which has major operations in California, Florida, Mississippi, North Dakota, Ohio, Oklahoma and Utah.
The business unit develops military aircraft, autonomous systems, aerospace structures, surveillance technologies and other commercial solutions across the sea, air and land domains.
Northrop said the technologies support applications in intelligence, surveillance and reconnaissance; protected communications; battle management; strike operations; electronic warfare; and missile defense.
Jones previously served as sector VP and general manager of the airborne sensors and networks division of Northrop Grumman's mission systems business unit. In that position, Jones was in charge of a range of command, control, communications, computers, intelligence, surveillance and reconnaissance capabilities, Northrop said.
He also served as sector VP and general manager of the advanced concepts and technologies division, also within the mission systems unit. In that capacity, Jones led the development of advanced systems solutions.
His duties also covered operations such as shaping customer research and development, advanced architectures and technologies, partnerships with universities and laboratories, intellectual property management, foundry development and enterprise collaboration.
Before joining Northrop Grumman in 2011, Jones was the director of Boeing's marine systems division, headquartered in Anaheim, California. He was in charge of a wide range of high technology, including undersea systems solutions.
Prior to Boeing, he held various leadership roles of increasing responsibility at Rockwell International.
Jones earned a master's degree and a bachelor's degree in electrical engineering from Kansas State University and a partial doctorate in electrical engineering from the University of Southern California, according to his LinkedIn profile.
ABOUT POTOMAC OFFICERS CLUB
The Potomac Officers Club is owned and operated by Executive Mosaic. Since 2002, Executive Mosaic has been a leader in media and exclusive senior executive networking programs primarily targeted to the U.S. federal government contracting (GovCon) marketplace. In addition to connecting executives of consequence into a fabric of like minded communities, the company's growing cross-media platform serves as a leading source of news about the people, policies, trends and events shaping the nation's GovCon sector.
Category: Articles
Tags: autonomous Autonomous Solutions Inc. Boeing Colin Angle Executive Profiles govcon government contracting iRobot Kristin Robertson Lockheed Martin Mel Torrie Northrop Grumman Robert Mandelbaum Thomas Jones