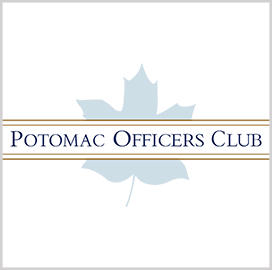 Health IT
Five GovCon Executives Advancing Health IT
The adoption of health information technology soared in 2020 as the health care sector increasingly relied on digital health technologies for care delivery. Becker's Health IT expects innovation in the sector to continue in 2021 with a focus on advancing telehealth technology and addressing the cybersecurity concerns that come with it.
Early in 2020, the Centers for Medicare and Medicaid Services relaxed its regulation on telehealth to help providers continue safely offering care during the coronavirus pandemic, which itself accelerated advances in remote managed care for coronavirus patients and patients with chronic conditions. About 44 percent of Medicare primary visits in April 2020 relied on telehealth rather than in-person visits, according to software developer Mobidev.
The Potomac Officers Club – a division of Executive Mosaic – features five health care executives making a difference in the health IT sector.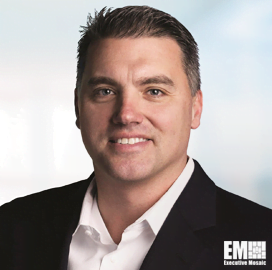 Travis Dalton is is the president and general manager of Cerner Government Services, overseeing the strategy, growth, delivery, operations, talent development and other aspects of the company federal business.
Dalton leads CGS in its implementation of a new, interoperable health record for the departments of Defense and Veterans Affairs, according to his LinkedIn profile.
He led the company's establishment of a DOD initial operating capability, creation of VA enterprise standards for clinical workflows and migration of 78B health records of 23.5M veterans.
Under Dalton's leadership, CGS secured a $4.3B Defense Healthcare Management Systems Modernization contract in 2015 and a $10B sole-source VA contract for electronic health record modernization in 2018.
In 2019, Dalton drove CGS' enterprise growth strategy and expanded the company's relationship with Tenet Healthcare. The partnership allowed Tenet to establish 71 facilities.
Dalton's responsibilities were expanded in 2010 to include consulting and operations for the company's investor-owned division. He supported clients such as HCA Healthcare, HealthSouth, UHS, IASIS Healthcare and Community Health.
Dalton also led the development and growth of the consulting practice for CGS' West and Canada regions. The practice was implemented at more than 400 facilities and led to CGS' first fully computerized physician order entry implementation.
Before he joined CGS in August 2001, Dalton was a language teacher for the Japan Exchange and Teaching Program. He also served as a U.S. cultural ambassador for JET's competitive international program.
Dalton also spent two years as a public sector consultant at Accenture. His duties were focused on driving profitable growth by increasing market share and creating new markets for Accenture's North America Public Sector business.
He earned a master's degree in public administration from Ohio State University and a bachelor's degree in finance from Wright State University.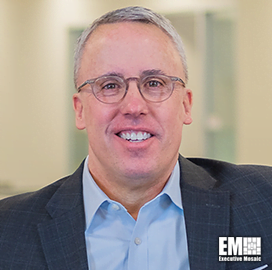 Charlie McQuillan serves as the executive vice president of federal health at Octo Consulting Group, a Reston, Virginia-based information technology service management company that specializes in Agile DevSecOps, artificial intelligence and blockchain technology.
Since assuming the role in January 2020, McQuillan has been responsible for Octo's entire federal health IT business, including supporting existing customers and growing the company's health portfolio. Additionally, McQuillan contributes to Octo's corporate strategic planning and operations, according to his company profile.
Concurrently, he sits on the board of directors of Loudoun Interfaith Relief. The organization supports residents of Loudoun County in Leesburg, Virginia, through weekly emergency food assistance in collaboration with volunteers from churches, civic groups and corporations
McQuillan joined Octo after a 15-year stint at CACI International, where he led the strategy development, program execution and operational performance of a $350M annual revenue segment as a senior vice president.
Earlier in his career, the executive served as the vice president of CMS Information Systems and director of i3solutions, a custom software development and technology company catering to customers in the federal civilian, defense, intelligence, healthcare, legal, manufacturing, energy and education sectors.
McQuillan started out as an analyst and project manager tasked with creating multiple software systems in support of the U.S. Army financial and logistics communities.
He graduated from the College of William and Mary with a bachelor's degree in economics.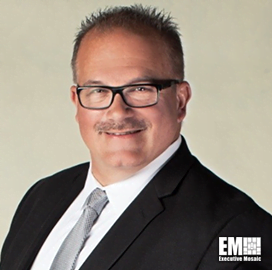 Charles De Sanno is a senior vice president at Booz Allen Hamilton, where he is responsible for the Department of Veterans Affairs health portfolio, including all aspects of service delivery.
His duties also include assessing candidate solutions, terminating older methodologies and growing Booz Allen's technology services, with emphasis on mobility, government shared services, agile, DevOps and the cloud.
He is also the president of AFCEA International, having been appointed in October 2019.
Before joining Booz Allen in January 2017, De Sanno briefly served as the chief operating officer for Leidos subsidiary, Systems Made Simple, giving him responsibility over a $1.2B VA business portfolio, according to his LinkedIn profile.
His contributions for Systems Made Simple were deemed instrumental in the development of VA's medical appointment scheduling system, which reduced wait times and transformed veterans' healthcare access.
De Sanno's time with System Made Simple dates back to when it still operated under Lockheed Martin. During his initial stint as the company's SVP of client health information technology and systems engineering, he led the establishment and execution of overall strategic direction regarding healthcare information systems solutions and innovation.
He spent much of his career taking on a variety of leadership positions at the VA, including serving as the executive director for enterprise technology and infrastructure engineering and chief information officer for the New York, New Jersey and mid-Atlantic VA hospitals.
De Sanno's 25-year career at the agency was also highlighted by his time leading the deployment of the VA Computerized Patient Record System in the early 1990s and the development of the VistA hardware platforms.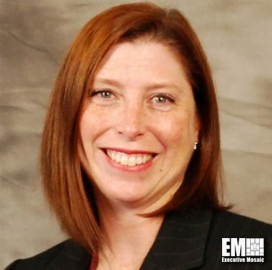 Lisa Gardner serves as the senior director for business development and strategy at Leidos Health, responsible for leading the company's capture activities within the health and human services portfolio.
The government information technology industry veteran previously served as vice president of business development at Pyramid Systems, a woman-owned company that offers IT consulting services to the federal sector, according to her LinkedIn profile.
In the said role, Gardner was responsible for leading overall business development processes to drive large-scale captures that bring continued and lasting growth to the organization.
Pyramid Systems is a Virginia-based technology transformation company that specializes in Agile DevSecOps, user experience, data analytics support and IT consulting services.
Gardner served as vice president at Engility, an engineering and logistics services provider headquartered in Chantilly, Virginia. She contributed to software development, enterprise program management, IT, scientific computing and multiple high-performance computing engagements.
Gardner was promoted to the leadership role of client account director, as part of Engility's acquisition and integration of Dynamics Research Corporation.
She led contract management, customer engagement and growth activities across a portfolio that includes the National Oceanic and Atmospheric Administration, Federal Deposit Insurance Corporation, Bureau of the Fiscal Service, Internal Revenue Service and state and local governments.
Gardner also held management or consultancy roles at Pivotal Insight, General Dynamics IT, American Management Systems and Arthur Andersen Business Consulting.
She earned a bachelor's degree in commerce and a master's degree in IT management from the University of Virginia.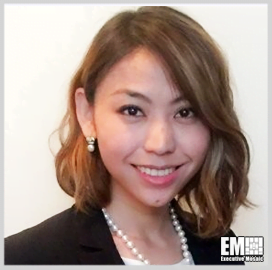 Lisa Liu is a director at NetImpact Strategies, serving the joint directorates and medical treatment facilities across the Defense Health Agency. She also supports the Program Executive Office, Defense Healthcare Management Systems.
Liu is an information technology and management consulting specialist with experience in strategic planning, enterprise IT implementations and operations, executive reporting, technical and functional requirements analysis, assessments and evaluations and project management, according to her LinkedIn profile.
At NetImpact, Liu helped implement CA PPM software to provide an automated single system of records. The software replaced the previous system of carrying out disparate project management activities in addition to streamlining leadership oversight.
She helped grow a public-sector internship program in support of the Office of Technology Evaluation, Bureau of Industry and Security and the Department of Commerce.
Before she joined NetImpact in December 2013, Liu worked at Deloitte Consulting as a Defense Health Information Management System executive support team project manager and coordinator. She held a similar DHIMS role at General Dynamics IT.
Liu earned a bachelor's degree in English and literature from the University of Maryland College Park. She has been certified as a Project Management Professional by the Project Management Institute, as a CA PPM 15.X Business Analyst by CA Technologies and as a SAFe 5 Agilist by Scaled Agile.
ABOUT POTOMAC OFFICERS CLUB
The Potomac Officers Club is owned and operated by Executive Mosaic. Since 2002, Executive Mosaic has been a leader in media and exclusive senior executive networking programs primarily targeted to the U.S. federal government contracting (GovCon) marketplace. In addition to connecting executives of consequence into a fabric of like minded communities, the company's growing cross-media platform serves as a leading source of news about the people, policies, trends and events shaping the nation's GovCon sector.
Category: Articles
Tags: Booz Allen Hamilton business development Cerner Cerner Government Services CGS Charles De Sanno Charlie McQuillan CMS cybersecurity Executive Profiles federal govcon government contracting health care health IT information technology Leidos Lisa Gardner Lisa Liu NetImpact Strategies Octo software telehealth Travis Dalton