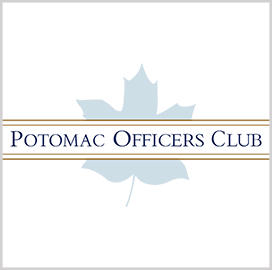 High performance
computing technology
Five GovCon Executives Advancing High Performance Computing Technology
In late 2020, the government's COVID-19 High Performance Computing Consortium provided medical researchers with the brute computational power they needed to identify potential near-term therapies for patients afflicted with the coronavirus. HPC systems can perform up to quintillions of calculations per second and unlock a world of possibilities outside the bounds of consumer-grade electronics.
The technology's applications range from health care to space and Earth science. Hewlett Packard Enterprise recently launched a new version of its HPC system into orbit to help astronauts conduct experiments on the International Space Station.
HPC technologies have a bigger role to play in 2021 amid increasing investments in the industrial internet of things and artificial intelligence, according to Mordor Intelligence. The Potomac Officers Club — a division of Executive Mosaic — features five executives advancing HPC in government contracting.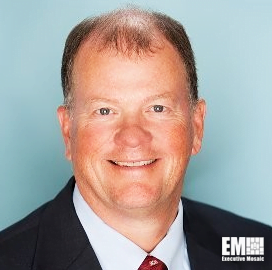 Michael Tanner serves as the regional vice president of federal sales and general manager at Pavilion Data.
Before joining Pavilion, he was the managing federal sales director at Global Knowledge. For over a year, he led a team of enterprise-level sales executives dedicated to helping the federal government enhance its IT, business and project management skillsets. Tanner's team supported programs managed by defense and civilian agencies, as well as those from the intelligence communities, according to his LinkedIn profile.
He dedicated nearly 10 years of his career working for Hitachi Data Systems Federal. As president and chief executive officer, he was responsible for the company's management and growth. Tanner was recognized by Hitachi Data Systems for outstanding leadership.
Earlier in his career, he served as a federal storage sales manager at what was then Hewlett-Packard. For seven years, he worked with government civilian agencies, helping them implement networked storage solutions.
He also spent six years as a regional sales manager for Xerox, where he contributed to the development and implementation of a sales strategy for a new suite of software products.
Tanner holds a bachelor's degree in business administration and computer science from East Carolina University. He also has a master's degree in management information systems, which he obtained from the University of Southern California.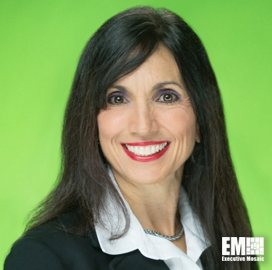 Michelle Rudnicki, a member of the Potomac Officers Club, serves as vice president of U.S. public sector at NetApp, a California-based data management company that provides hybrid cloud data services.
She is responsible for leading the public sector team's strategic, financial and business pursuits as they relate to customers and channels, NetApp said.
NetApp hired Rudnicki so she can define and navigate the company's public sector go-to-market strategy and structure, according to global sales executive Rick Scurfield.
Before she joined NetApp in August 2020, she spent two years as public sector VP at Virtustream, an information technology company that specializes in helping organizations enhance the performance and reliability of mission-critical applications.
Rudnicki had a nearly two-decade career at IBM, according to her LinkedIn profile. She served as VP of industry solutions sales in the public sector market.
In the said role, she led a team of experts in government and health care who developed solutions for use in cloud, analytics and mobile applications for public sector clients.
She also served as VP of cloud computing and growth initiatives at IBM's federal business. She is credited with advancing IBM's presence in the federal cloud marketplace.
Her other roles at IBM include VP of cloud computing for North America, VP of federal strategy and growth, VP of federal systems and technology sales, global public sector sales executive and regional sales executive for federal storage.
Rudnicki earned a bachelor's degree in chemical engineering from the University of Rochester and took up courses toward a master's degree in science, systems science and theory from Binghamton University.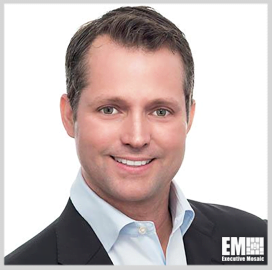 Hewlett Packard Enterprise recently appointed Justin Hotard as general manager of its high performance computing and mission-critical solutions business. He replaced Peter Ungaro, who joined HPE through the acquisition of Cray and led its integration with HPE. Hotard is a seasoned leader with a technical background and a market-centric mindset, HPE CEO Antonio Neri said in a blog post.
Hotard joined HPE weeks after the company launched a new edge-computing supercomputer into orbit for use on the International Space Station.
Called Spaceborne Computer-2, the system was designed to allow astronauts and researchers on the ISS to process data at the edge and significantly speed up various experiments in space.
Hotard is now at the helm of a business unit focused on delivering innovative solutions for data-intensive applications and critical workloads, Neri said.
Hotard joined HPE in 2015 as vice president of strategy for the data center infrastructure group, working closely with the HPC and MCS teams.
He has also served as the president and managing director of HPE's Japan division.
Before joining HPE, Hotard held executive positions at NCR and Symbol Technologies, according to his LinkedIn profile. He also briefly served as a senior adviser at Atlas Advisors. He said he began his professional career as a sales engineer at Motorola.
Hotard earned a Master of Business Administration degree from the Massachusetts Institute of Technology Sloan School of Management and a bachelor's degree in electrical engineering from the University of Illinois Urbana-Champaign.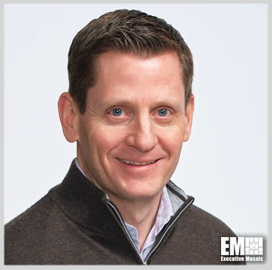 Rob Thomas serves as senior vice president of software, cloud and data platforms at IBM.
Thomas has led the cloud and data business of the high-performance computer developer since April 2020.
Before serving as SVP, he spent more than three years as general manager of IBM Data and Watson AI, a multi-billion-dollar software business that employs over 7,000 people worldwide.
As general manager, Thomas led operations, business strategy, products, marketing and sales, among others, according to his LinkedIn profile.
His areas of expertise include business development, management consulting, sales management, strategic planning and business intelligence.
The cloud and data SVP has worked at IBM since 1999, when he started as an associate partner for the company's global business services. In 2003, he was promoted to the role of director of IBM Global Engineering Solutions and was based in Tokyo.
During his four-year stint as a Japan-based director, Thomas managed a $1 billion business that focused on services, software, manufacturing and intellectual property. He led the growth of development sites in China, India as well as Japan.
Afterward, he was named vice president of IBM Analytics, where he focused on digital offerings, software-as-a-service and cloud computing. Thomas held the role for nine years.
Earlier in his career, he worked as an analyst at Merrill Lynch, where he focused on equity research and risk management. He also previously worked as an analyst at Wheat First Union and was tasked with equity research and financial analysis.
Thomas is an economics graduate from Vanderbilt University. He also holds a master's degree in finance from the University of Florida's Warrington College of Business.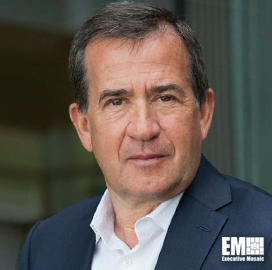 Jean-Pierre Brulard is the executive vice president of worldwide sales at VMware, a software company based in Palo Alto, California.
As EVP, Brulard is responsible for the go-to-market organization, including sales, field operations, global channels and partnerships, according to his company profile.
He has been with VMware for more than 10 years.
From 2015 to 2020, he served as the senior VP and general manager of the company's Europe Middle East and Africa business, leading strategic planning, business operations and go-to-market strategy development and execution. Brulard played a key role in transforming the EMEA go-to-market from channel-only to a multi-solution and enterprise-centric model.
His LinkedIn profile shows that he started his career in VMware in 2009 as the VP for the south EMEA business.
Brulard previously worked at Business Objects. During his six-year stint with the company, he served as general manager for France and SVP and GM for the EMEA region. He also supervised Business Objects' sale to SAP, which was completed in 2008.
Before that, he briefly served as VP of Intershop Communications' southern Europe business and managing director at Informix.
Earlier in his career, he held sales and business development positions at Unisys, Sun Microsystems, Thales and Ingres.
Brulard holds a master's degree in business studies from the Normandy Business School in France.
ABOUT POTOMAC OFFICERS CLUB
The Potomac Officers Club is owned and operated by Executive Mosaic. Since 2002, Executive Mosaic has been a leader in media and exclusive senior executive networking programs primarily targeted to the U.S. federal government contracting (GovCon) marketplace. In addition to connecting executives of consequence into a fabric of like minded communities, the company's growing cross-media platform serves as a leading source of news about the people, policies, trends and events shaping the nation's GovCon sector.
Category: Articles
Tags: COVID-19 HPC Consortium Executive Mosaic Executive Profiles govcon government contracting health care Hewlett Packard Enterprise high-performance computing HPC HPE IBM International Space Station ISS Jean-Pierre Bruland Justin Hotard Michael Tanner Michelle Rudinicki NetApp Pavilion Potomac Officers Club Rob Thomas VMware