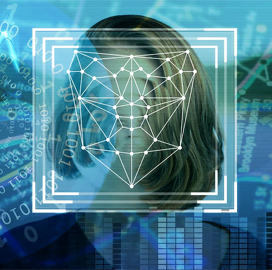 Access management
solutions
Five GovCon Executives Advancing Identity and Access Management Technology
The Government Accountability Office recently published a report showing that the majority of government agencies are using some form of facial recognition technology for purposes such as digital access, cybersecurity, law enforcement and physical security. Ten of the 24 agencies included in the report said they are conducting research and development on the technology.
Facial recognition and other types of identity, credential and access management solutions are facing new types of threats, according to the Cybersecurity and Infrastructure Security Agency, which pointed to potential abuse of advancements in communications and information sharing technologies.
The Potomac Officers Club — a division of Executive Mosaic — features five ICAM executives in the government contracting sector.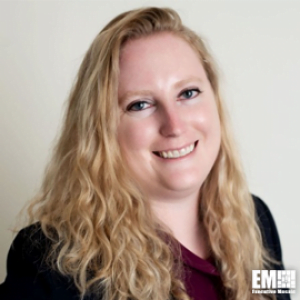 Amanda Kane currently serves as the cybersecurity director of Guidehouse, a management consulting firm headquartered in Washington, D.C.
Kane has more than 12 years of federal consulting experience, which she mostly spent supporting national security and health care clients. She is committed to strengthening organizations' security posture by advancing cybersecurity capabilities and establishing new and innovative solutions, according to her LinkedIn profile.
Since taking on her role in March 2020, she has been responsible for Guidehouse's identity and access management offering.
She adopts an identity-centric approach to help clients establish IAM strategies, create IAM solution roadmaps and implement IAM technical solutions for identity governance, credentialing solutions, privileged access management, logical access control systems and physical access control systems.
Before being promoted to a director-level position, she spent 18 months as a manager at Guidehouse.
She joined the firm after almost 10 years at Deloitte, where she held manager and consultant roles.
Prior to that, she had a one-year stint as a business analyst at BearingPoint, an independent consulting firm based in Amsterdam, Netherlands. During that brief time, she focused on security and identity management.
Kane graduated from Washington and Lee University with a bachelor's degree in business administration and the University of Virginia with a master's degree in information technology management. She is also a Certified Project Management Professional.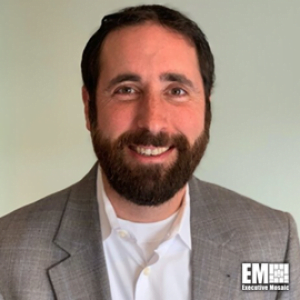 Tim Gillotte serves as Dignari's program manager for identity management and security programs. Dignari is a biometrics and security technology integrator headquartered in Alexandria, Virginia.
The company said it offers solutions in digital identity, artificial intelligence, cloud computing, the internet of things, travel processing and robotic process automation, among others.
Gillotte is a software implementation and testing professional who interacts with the Department of Defense community to improve the self-service experience, Dignari said.
When he joined Dignari in October 2018, he brought with him over 12 years of experience in identity management deployment, business analysis and training.
He previously served as an application development manager at DHA Group, a full-service information technology and consulting firm that works with federal government and commercial clients.
The said role was responsible for creating schedules and overseeing the progress of multiple ongoing releases, Gillotte said in his LinkedIn profile.
Gillotte said he spent seven years as a senior implementation specialist and quality assurance lead at XTec, a Reston, Virginia-based company specializing in authentication and verification systems.
He also spent two years as the company's technical lead for program management support, responsible for translating customers' needs into legible system requirements.
Gillotte earned a bachelor's degree in business administration from Longwood University. His studies were concentrated on computer information management systems.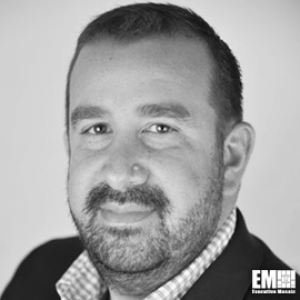 Habib Hourani is the manager of solutions engineering at Okta Solutions, a company that provides a platform for securing identities.
Hourani has been working at Okta for almost four years, assuming his managerial role in May.
He also serves as the team lead for federal solutions engineering, according to his profile posted on LinkedIn.
Hourani joined the independent identity provider in 2018, starting as a solutions engineer.
Before working at the San Francisco, California-headquartered technology company, Hourani spent four years at TEGNA as a senior analyst. TEGNA is a media company based in Tysons, Virginia.
The Okta manager is a veteran of the U.S. Army, having served as a military police officer from 2000 to 2004. While in the Army, he was a squad leader responsible for leading six military policemen in providing logistical security and convoy security and base communications during frontline movements.
In 2008, he joined Cbeyond, which was acquired by Birch Communications in 2014. At Cbeyond, Hourani worked as a leader for the sales team.
After his stint at the broadband internet provider, he joined DLS Internet Services as a senior account manager. In the role, he was tasked with selling voice, data and business information technology services.
Hourani's private sector career spans almost two decades. His areas of expertise include network administration, project management, network design and disaster discovery.
The Okta solutions engineering manager is a graduate of Loyola University Chicago and holds an associate degree in information technology from Northern Virginia Community College.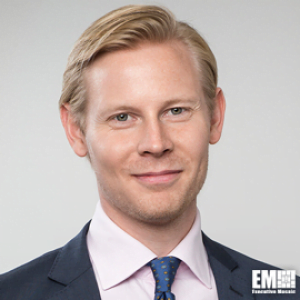 Bjorn Lidefelt is the executive vice president and head of the Global Technologies business unit at HID Global, an Austin, Texas-based manufacturer of secure identity products. He has been holding the EVP position since January 2020 and has handled various leadership positions across Assa Abloy, HID's parent company based in Stockholm, Sweden.
Lidefelt spent 16 years at Assa Abloy, serving as the company's chief commercial officer from June 2016 to January 2020. He also held various managerial positions at the company's offices in China, Malaysia and Sweden, according to his LinkedIn profile.
He holds a master's degree in engineering and industrial management from The Institute of Technology at Linkoping University and a law degree from the same academic institution.
HID Global offers a wide array of identity and access management solutions and products to financial, defense, education, government institutions and other sectors. Some of the products the company offers are biometric readers and modules, electronic ID cards, RFID tags and security modules.
The Assa Abloy Group provides access control, entrance automation, security hardware and software and other access solutions.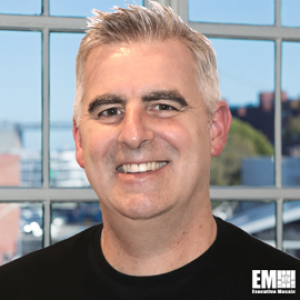 Damon Dean serves as the chief product officer at OneLogin, an identity and access management platform provider based in San Francisco, California.
OneLogin said its identity and access management solution secures employees and contractors wherever they work, ensures convenience for end users and offers a developer-friendly experience.
Dean has more than two decades of experience in product management, marketing, strategy, e-commerce, mergers and acquisitions, design and coding, according to his LinkedIn profile.
He previously served as the vice president of product management at Flexport, a freight forwarding and customs brokerage company based in San Francisco.
Prior to the said role, Dean was VP of product management at electronic signature management company DocuSign.
As one of DocuSign's original product management executives, Dean was responsible for various aspects of the company's core web product as well as its mobile and partner apps.
He also led product management for DocuSign's real estate vertical, according to OneLogin's biography.
Dean said in his LinkedIn profile that he joined DocuSign in February 2011 as director of online revenue, leading a team tasked with managing the company's e-commerce business, online marketing and customer acquisition.
Dean earned a bachelor's degree in international relations from the University of California, Los Angeles.
ABOUT POTOMAC OFFICERS CLUB
The Potomac Officers Club is owned and operated by Executive Mosaic. Since 2002, Executive Mosaic has been a leader in media and exclusive senior executive networking programs primarily targeted to the U.S. federal government contracting (GovCon) marketplace. In addition to connecting executives of consequence into a fabric of like minded communities, the company's growing cross-media platform serves as a leading source of news about the people, policies, trends and events shaping the nation's GovCon sector.
Category: Articles
Tags: Amanda Kane Bjorn Lidefelt CISA communications cybersecurity Cybersecurity and Infrastructure Security Agency Damon Dean digital access Dignari Executive Mosaic Executive Profiles facial recognition GAO govcon Government Accountability Office government contracting Guidehouse Habib Hourani HID Global information sharing law enforcement Okta Solutions OneLogin Potomac Officers Club Tim Gillotte