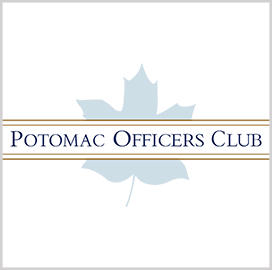 Quantum computing
Five GovCon Executives Advancing Quantum Computing Technology
Quantum computing is an emerging technology that experts believe can significantly impact the fields of artificial intelligence and data analytics. Chuck Brooks, an emerging technology thought leader, said in a Forbes publication that he expects quantum principles to unlock the computational speeds needed to solve humanity's most complex challenges, including ones beyond the reach of today's most advanced classical computers.
In recognition of quantum computing's potential, the U.S. military has already launched an effort to determine the technology's long-term viability. The Defense Advanced Research Projects Agency's quantum benchmarking program is aimed at developing "yardsticks" that can help quantum researchers identify what specific areas they should focus on.
The Potomac Officers Club — a division of Executive Mosaic — features five executives advancing quantum computing technology in the government contracting sector.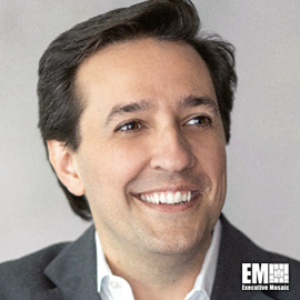 Dario Gil is currently a senior vice president and director at IBM Research, based in New York City. By his own account, he is a technology and business leader in charge of one of the world's largest and most influential corporate research labs, with over 3,000 researchers.
Gil is further described as a globally recognized leader of the quantum computing industry. Under his leadership, IBM was the first company in the world to build programmable quantum computers and make them universally available through the cloud. He is also responsible for IBM's intellectual property strategy and business, his LinkedIn profile says.
More recently, Gil assumed the role of co-chair of the COVID-19 High-Performance Computing Consortium, which provides access to the world's most powerful high-performance computing resources in support of COVID-19 research.
Gil's entire professional career has been spent at IBM. He began his services for the company in 2003 as a research staff member, a job he kept for nine years. In 2014, he was made director of the company's industry research laboratories.
From there, the pace of Gil's career picked up, going from director to vice president to chief operating officer in less than five years. He was promoted to SVP in January 2021.
Outside the company, Gil is a member of the National Science Board, a member of the Board of Governors of the New York Academy of Sciences, and a trustee of the New York Hall of Science.
Gil received his doctorate degree in electrical engineering and computer science from MIT.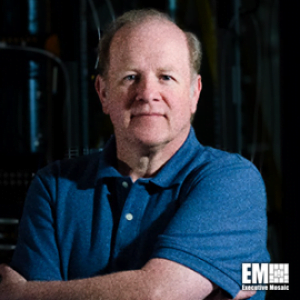 Peter Chapman is the president and chief executive officer of IonQ, working out of North Bend, Washington. He recalls beginning his programming career at the Artificial Intelligence Lab when he was just 16 years old.
Chapman said that his first programming project was working on Logo for Marvin Minsky and Seymour Papert. Now, some 40 years later, he said he finally has enough computing resources to tackle the problem.
Chapman's list of interests includes solutions that allow the computer to understand the answers that it provides. He finds the time to engage like-minded people, especially former co-workers, in professional discussions, his LinkedIn account revealed.
Chapman has been leading IonQ, a quantum computing hardware and software company, for over two years. He takes pride in having been part of the company's transformation from a theoretical concept into a tangible computing option for innovative enterprises.
Before taking on his current role, Chapman was director for engineering at Amazon Prime. He said that he was one of two technical directors who ran the technology behind the company.
Prior to working for Amazon, Chapman was president and CEO at Media Arc. He recounted that the company was born out of a merger between eMusic .com and K-NFB Reading Technologies.
Chapman is no stranger to building companies from the ground up. In 1989, he founded a video game company called Level Systems. In 1997, he founded Boston Compliance Systems.
Chapman obtained his various degrees from the Massachusetts Institute of Technology and the Harvard University Extension School.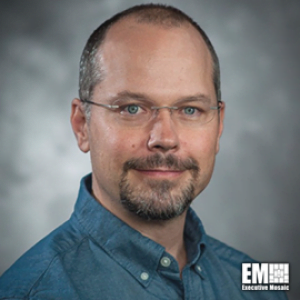 Richard Uhlig is a senior fellow at Intel and serves as managing director of Intel Labs.
Intel Labs is an organization tasked with conducting research and delivering breakthrough innovations with the aim of reshaping the company's future in areas such as security, computing, communications and intelligent systems.
Uhlig has worked at the Santa Clara, California-headquartered company for 25 years, having joined Intel in 1996, his LinkedIn profile shows.
Between 2013 and 2018, Uhlig was director of Intel Labs' systems and software research, a role that involved efforts in virtualization, cloud computing systems, software-defined networking, big data analytics, artificial intelligence and machine learning.
Earlier in his career, he led Intel's multiple generations of virtualization architectures for processors and platforms, which are collectively known as Intel Virtualization Technology or Intel VT.
Intel shipped its first platforms featuring VT capabilities in 2005.
Over the subsequent decade, Uhlig managed the progression of new platform features that extended VT's support to new applications for virtualization. Now, Intel VT is used across the technology industry to improve security, cloud data center cost of ownership and the foundation for network function virtualization, he said in his LinkedIn profile.
Uhlig joined Intel after holding post-doctoral fellowships at national research laboratories in Germany, Greece and France. His work at the European research centers included advancing simulation technology and architectural support for modern operating system designs.
The Intel Labs MD began his professional career at Applied Dynamics International as a computer engineer in 1988.
He is a graduate of the University of Michigan with a bachelor's degree in computer engineering. Uhlig also holds a master's degree in the same field and a doctorate degree in computer science from UMich.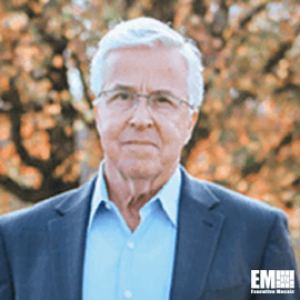 Robert Liscouski has been serving as the president, CEO and chairman of Quantum Computing Inc. since February 2018.
QCI is a computer software company that offers both classical and quantum computing solutions.
The company's flagship offering, Qatalyst, is a piece of software designed to allow developers without experience in quantum computing take advantage of the emerging technology's benefits.
Liscouski boasts over 35 years of experience in executive roles at public and private companies and federal agencies, QCI said.
The company said he has worked on programs related to national security, critical infrastructure security, crisis management, organizational development and strategic planning.
He held roles at Implant Sciences, Coca-Cola and Orion Scientific Systems. Liscouski is currently on the board of technical advisers of the National Missing and Exploited Children and the board of National Child Protection Task Force.
On the government side, he held roles in the Bergen County Prosecutor's Office and the departments of State and Homeland Security.
He also served on the intelligence science board supporting the CIA and the National Intelligence Agency.
Liscouski earned a master of public administration from Harvard University's Kennedy School of Government and a bachelor of science in criminal justice rom the John Jay College of Criminal Justice, according to his LinkedIn profile.
Tony Uttley is a long-time executive at Honeywell, currently serving as the president of its quantum solutions business unit. He assumed the role in January 2016, according to his LinkedIn profile.
Honeywell Quantum Solutions supports manufacturing, telecommunications, finance, pharmaceuticals, aerospace and defense industries. It utilizes quantum computing to optimize scheduling at steel manufacturing plants and help car companies achieve supply chain efficiency, among other things.
As the business unit's president, Uttley is responsible for executing business strategies and developing new offerings, including the overall construction and operation of trapped-ion quantum information systems.
Previously, he spent two-and-a-half years as the vice president and general manager for Honeywell's home comfort and energy business in the Americas. His duties included overseeing business financial performance, directing business strategy implementation and ensuring operational execution.
Uttley also had a three-year stint as the global strategy and marketing VP of Honeywell's automation and control solutions business. During that time, he helped drive the strategic planning process and promoted growth initiatives.
He joined Honeywell after a seven-year career with The Boston Consulting Group, where he served as principal and consultant.
Before that, he worked for more than 10 years as an operations manager at NASA.
Uttley graduated from the University of Minnesota with a bachelor's degree in mechanical engineering. He went on to complete a Master of Business Administration degree in finance and strategy from the Northwestern University – Kellogg School of Management.
ABOUT POTOMAC OFFICERS CLUB
The Potomac Officers Club is owned and operated by Executive Mosaic. Since 2002, Executive Mosaic has been a leader in media and exclusive senior executive networking programs primarily targeted to the U.S. federal government contracting (GovCon) marketplace. In addition to connecting executives of consequence into a fabric of like minded communities, the company's growing cross-media platform serves as a leading source of news about the people, policies, trends and events shaping the nation's GovCon sector.
Category: Articles
Tags: AI artificial intelligence classical computing Dario Gil DARPA data analytics Defense Advanced Research Projects Agency emerging technology Executive Profiles govcon government contracting Honeywell Quantum Solutions IBM Intel IonQ Peter Chapman QCI quantum benchmarking program Quantum Computing Inc. Richard Uhlig Robert Liscouski Tony Uttley