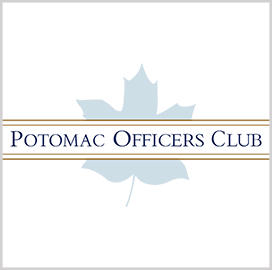 Automation technology
Four GovCon Executives Advancing Robotics Technology
The annual installation of industrial robots in factories worldwide more than tripled between 2010 and 2019, reaching 381,000. The technology can improve older processes and be improved by new capabilities, including artificial intelligence software and modern sensing systems, according to the International Federation of Robotics.
In some manufacturing sectors, the wider adoption of robotics and automation tools was only recently made possible by breakthroughs in connectivity technology, MHI said. The Potomac Officers Club — a division of Executive Mosaic — features four government contracting executives in the robotics sector.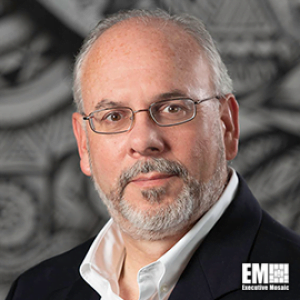 James Frelk serves as senior vice president at Robotic Research, a developer of technologies that augment military capabilities. Frelk is primarily in charge of the company's work on robotics technology solutions.
Robotics Research said its defense technology practice specializes in solutions that improve the efficiency of logistics, enhance situation awareness and extend the reach of warfighters.
The Clarksburg, Maryland-based company also offers autonomy and robotics solutions to improve the safety of transportation and mission-critical operations.
Frelk has 20 years of experience managing publicly traded and privately held companies. He has participated in programs on the use of robotics for commercial, civil government and national security missions, Robotics Research said.
He previously served as national security affairs analyst for the House of Representatives Republican Study Committee, director of the Office of Space Commerce at the Department of Commerce and deputy associate administrator for program analysis and evaluation at NASA.
His past private-sector roles include VP of market development and government operations at Digital Globe, VP of geospatial information systems at Veridian, senior VP of government services at TerraStar Networks and SVP at QinetiQ North America.
According to Robotics Research, Frelk has completed education training at Harvard University's John F. Kennedy School and passed the university's Driving Government Performance executive program.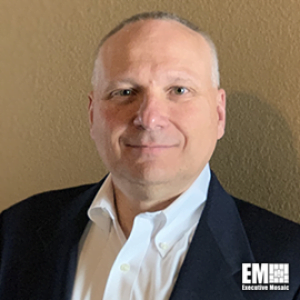 Tom Jackson is the president of Sarcos Defense, a subsidiary of Sarcos Robotics.
Jackson assumed his current position in March 2019. He is at the forefront of the company's strategic efforts and leads business development and program execution for robotics and unmanned aircraft systems/counter-UAS customers, according to his LinkedIn profile.
He joined Sarcos Defense following a two-year stint with Aeryon Defense, a Denver, Colorado-based company that develops small UAS and software for U.S. military forces and government agencies.
In his first year at Aeryon Defense, he was appointed as vice president of global defense and government sales. He played a key role in driving sales growth and establishing the company's U.S. subsidiary.
The following year, he served as VP and general manager of Aeryon Defense USA. During that time, he supported the integration of Aeryon Defense into FLIR Systems.
Earlier in his career, he worked for Sierra Nevada Corporation.
For two-and-a-half years, he served as SNC's U.S. defense systems engineering program manager. He also spent more than five years as the company's senior director of international military business development.
Before entering the private sector, he served for the U.S. Marine Corps for nearly 25 years. During that time, he was assigned to several roles, including AH-1W attack helicopter pilot, combat qualification flight instructor and aviation maintenance officer.
Jackson was commissioned as an officer in the Marine Corps after graduating from The Citadel, a military college in Charleston, South Carolina.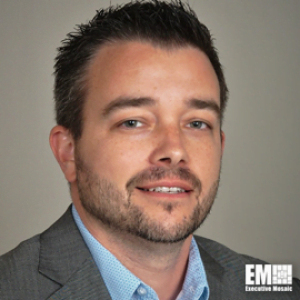 Matt Summer is the chief technology officer and founder of Tomahawk Robotics, a Melbourne, Florida-based company that develops controllers, data links and edge processors for unmanned systems applications.
Summer is knowledgeable in robotics, systems engineering, integration and systems architecture.
He established Tomahawk Robotics in 2018 after a 16-year career with Harris Corporation, which now operates as L3Harris Technologies, according to his Linkedin profile.
As a mechanical engineer for Harris Corporation, he shared his expertise in mechanism design, systems architecture, control algorithms, machine vision, biomimetic systems, robotics, artificial muscles, manipulation systems and unmanned ground vehicle design.
He is also a former systems engineer for the company. In that role, he helped develop new technologies and supported business growth efforts within defense market segments and adjacent commercial markets.
The executive served as the company's robotic systems program manager as well. During that time, he was responsible for the RedHawk family of ground robots.
His last position for Harris Corporation was robotic systems enterprise lead. The role put him in charge of product management and design of the T7 VBIED defeat robot.
An expert in innovative robotics product design, Summer holds patents for an adaptive robotic gripper, force and torque sensors, a haptic device for manipulator and vehicle control and a hybrid gesture control haptic system.
Summer graduated from the University of Tennessee at Chattanooga with a bachelor's degree in mechanical engineering. He also attended Georgia Institute of Technology, where he completed his master's degree in mechatronics, robotics and automation engineering.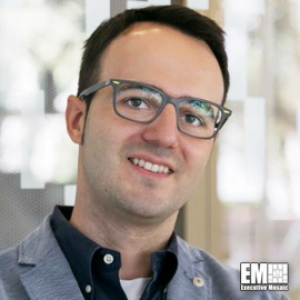 Juan Aparicio Ojea is the vice president of product at READY Robotics, a company that develops and supplies innovative automation solutions.
Ojea is responsible for guiding the company's product strategy. He focuses on advancing Forge/OS into a widely adopted, cross-brand robotics and automation platform that accelerates the distribution of industrial automation, according to his profile posted on LinkedIn.
He assumed his role in March after spending more than 10 years at German automation company Siemens.
From May 2016 to February this year, Ojea served as head of Siemens' robotics and artificial intelligence research group as well as senior director of research and development engineering.
His responsibilities under the roles included leading a team of project managers, team leads, researchers, engineers and interns based in Berkeley, California.
Ojea also managed more than 20 strategic university and startup collaborations and ran various government-funded projects for Advanced Robotics for Manufacturing.
He began his career at Siemens in 2010 and first worked as a software engineer and project lead. He designed and developed tools and models used for assessing smart grid communications deployed in complex environments.
He also conducted research about new applications and services benefiting future intelligent transportation systems.
His LinkedIn profile shows that he is a graduate of Universidad Politecnica de Madrid with a bachelor's degree and a master's degree in telecommunications engineering.
Ojea also holds a master's degree in information and communication technologies engineering from Lunds tekniska hogskola in Sweden.
ABOUT POTOMAC OFFICERS CLUB
The Potomac Officers Club is owned and operated by Executive Mosaic. Since 2002, Executive Mosaic has been a leader in media and exclusive senior executive networking programs primarily targeted to the U.S. federal government contracting (GovCon) marketplace. In addition to connecting executives of consequence into a fabric of like minded communities, the company's growing cross-media platform serves as a leading source of news about the people, policies, trends and events shaping the nation's GovCon sector.
Category: Articles
Tags: Boston Dynamics Executive Profiles govcon government contracting International Federation of Robotics Jim Frelk Juan Aparicio Ojea Marc Raibert Matt Summer MHI READY Robotics Robotic Research Sarcos Defense Tom Jackson Tomahawk Robotics