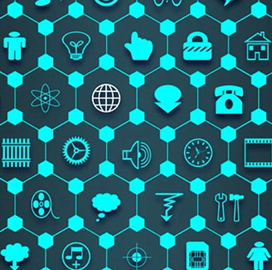 Internet of things
Five GovCon Executives Advancing Sensor Systems
Advancements in sensor technology are driven by innovation in its manufacturing processes and its many moving parts, including high-speed electronic circuits and signal processing technologies. But just as sensors research benefits from other fields, it also gives back by enabling many segments of the government contracting sector.
BehrTech, a wireless connectivity technology company, expects large sensor networks to play a key role in the future of the internet of things. The company said that sensors, in the near future, will drive innovation in smart buildings, health care, manufacturing, oil and gas and agriculture, among others. The Potomac Officers Club — a division of Executive Mosaic — presents five executives from government contracting companies advancing sensor technology.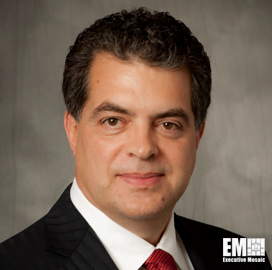 Randy Martinez serves as the president and CEO of MTS Systems, a developer of sensors and other advanced measurement systems.
The company said its test and measurement solutions enable efficiency in transportation and energy generation and improved safety in infrastructure, medical treatments and consumer products.
Martinez served as interim president and CEO from May 2020 to December that year, when he was made president and CEO on a permanent basis, according to MTS.
Before he joined MTS, Martinez was a self-employed aviation and aerospace and defense consultant who participated on the boards of MTS, the National Defense Transportation Association, Acorn Growth Companies, Extenua and First Class Air Holdings, according to his LinkedIn profile.
He previously served as corporate vice president of strategy and business development at AAR, a provider of aviation services to commercial and government customers. His other roles at the company included group VP of aviation services, president and CEO of the airlift group and group vice president of government and defense programs.
Prior to joining ARR in 2009, Martinez served as the CEO of World Air Holdings, a provider of long-range passenger and cargo air transportation.
Martinez earned a bachelor's degree in organizational behavior from the U.S. Air Force Academy, a master's degree in national resource strategy from the National Defense University and a master's degree in operations management from the University of Arkansas.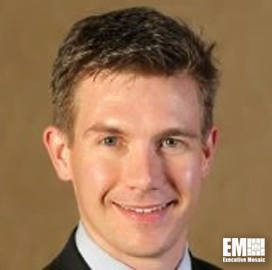 John Waldron is the president and chief executive officer of Honeywell Safety and Productivity Solutions.
Waldron has held the two leadership positions at the company since 2016, when Honeywell formed a new business group focused on providing clients with safety and productivity solutions.
Prior to the development of the new business group, Waldron worked as president of what was then called Honeywell Sensing and Productivity Solutions, according to his profile posted on LinkedIn.
Waldron, whose expertise includes cross-functional team leadership, strategy and management, began his full-time career at Honeywell in 2005, starting out as marketing manager.
He held various marketing positions at the company, including integration leader and vice president of global marketing. As VP, the marketing expert led the growth strategy of a Honeywell business division focused on auto ID and data collection. Waldron held the global VP marketing position from 2008 to 2011.
In January 2012, Waldron was promoted to serve as general manager for Honeywell's scanning and mobility business in the Americas. After four months in the GM role, he was appointed president of the Honeywell business unit.
Waldron first joined Honeywell in 2004 as an intern. For four months, he worked as a finance intern within the company's lighting and electronics business.
The longtime Honeywell executive leader is also experienced in the areas of product marketing, mergers and acquisitions, program management, financial modeling, integration and segmentation, among others.
Waldron is a graduate of the University of Dayton with a bachelor's degree in electrical engineering. He also holds a master's degree in finance and marketing from the University of Notre Dame.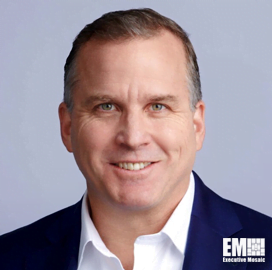 Mark Stock serves as the vice president and general manager of FLIR Systems' sensor systems business.
Stock is responsible for a business segment that provides sensing and perception solutions to inform decision making by military personnel, law enforcers and public safety professionals, according to his LinkedIn profile.
Before assuming his current position, he served as FLIR Systems' VP of transformation, customer experience and strategic initiatives.
Previously, Stock worked for Ernst & Young. As a senior strategy adviser and leadership team member for one of the firm's federal accounts, he refined technology, supply chain, data analytics, organizational transformation and financial management offerings in line with market needs.
A U.S. Army veteran, Stock was appointed to command, operational and staff positions in locations around the world, including Afghanistan, Germany, Bosnia, Saudi Arabia and Iraq.
During his tour in Iraq, he assumed leadership, staffing and training responsibilities as the commander of an airborne infantry battalion.
In addition, he commanded an elite airborne infantry brigade combat team while deployed in Afghanistan as part of Operation Enduring Freedom.
He was a former deputy director for the Joint Chiefs of Staff's J3 directorate as well.
Backed by military experience, Stock also worked as a professor at the National War College. He was part of the college's department of strategy and policy, teaching courses focused on strategy formulation, national security policy, interagency process and European regional studies.
Stock holds a bachelor's degree in geography and general engineering from the U.S. Military Academy at West Point. He also has a master's degree in national security and strategic studies from the Naval War College and a master's degree in public administration from the Harvard Kennedy School.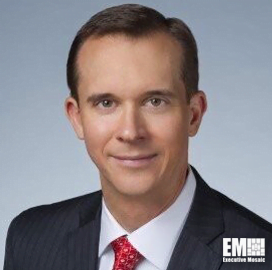 Jon Rambeau is a long-time Lockheed Martin executive currently serving as the vice president and general manager of the company's integrated warfare systems and sensors business.
The IWSS business line falls under Lockheed Martin Rotary and Mission Systems.
In his role, Rambeau is in charge of the strategic, operational and financial performance of Lockheed's missile defense, radar, shipbuilding, directed energy and combat system integration programs, according to his LinkedIn profile.
Rambeau initially worked for Lockheed as a mechanical engineer. He was later promoted to program manager and appointed to several VP positions.
His focus areas as VP include technology transition, F-35 international programs and the command, control, communications, computers, cyber-defense and combat systems and intelligence, surveillance and reconnaissance domain.
A recognized business leader, Rambeau has been included in Aviation Week's 2012 list of Top 40 Professionals Under 40 in the global aerospace industry.
He is also a published author. His first book, titled "Breaking Away From the Pack: How to Spend Your Career Currency to Work Smarter, Move Faster, and Reach the Top!" focuses on career development and advancement.
Rambeau graduated from Drexel University with a bachelor's degree in mechanical engineering. He also attended The Wharton School of the University of Pennsylvania, where he earned a master's degree in technology management.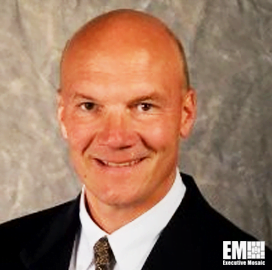 Greg Wild is the director of navigation and sensor systems at BAE Systems, which has a business division dedicated to providing military GPS and anti-jam products for airborne, ground and weapon systems.
Wild has been serving as director at BAE since July 2020 and is based in Cedar Rapids, Iowa.
He assumed his current position after serving as associate director focused on position, navigation and timing solutions for precision-guided weapons at Collins Aerospace, which is now part of Raytheon Technologies. He held the associate director role at Collins Aerospace for more than a year, according to his LinkedIn profile.
Wild worked at Collins Aerospace for more than 22 years when the company was still operating as Rockwell Collins. During his time at the aerospace company, Wild held a number of positions focused on precision weapons.
He began his career at Rockwell Collins as director of precision engagement, a role he held from 1998 to 2010.
After that, he was tapped to serve as director of maritime, range and fixed site solutions. In the role, he was responsible for the life cycle and value stream of Rockwell Collins products while also overseeing profit and loss activities.
Wild served as director of maritime, range and fixed site solutions for more than a year before being promoted to the role of program manager of precision weapons. After seven years, he was selected to work as program manager of fixed site and maritime communications and led the high-frequency and ultra-high-frequency communications business of the company.
The BAE navigation and sensor systems director is a veteran of the U.S. Navy. He served as a weapons, reactor controls and sonar assurance officer within the Submarine Warfare Office.
Wild holds a bachelor's degree in weapon systems engineering from the U.S. Naval Academy. He also holds a master's degree in business administration and management from the University of Iowa.
ABOUT POTOMAC OFFICERS CLUB
The Potomac Officers Club is owned and operated by Executive Mosaic. Since 2002, Executive Mosaic has been a leader in media and exclusive senior executive networking programs primarily targeted to the U.S. federal government contracting (GovCon) marketplace. In addition to connecting executives of consequence into a fabric of like minded communities, the company's growing cross-media platform serves as a leading source of news about the people, policies, trends and events shaping the nation's GovCon sector.
Category: Articles
Tags: BAE Systems BehrTech Executive Profiles FLIR Systems govcon government contracting Greg Wild Honeywell internet of things IoT John Waldron Jon Rambeau Lockheed Martin Mark Stock MTS Systems Randy Martinez sensor systems