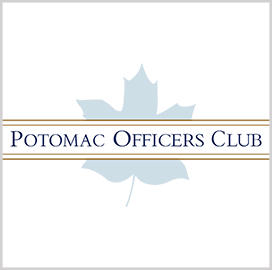 Team collaboration
Five GovCon Executives From Collaborative Platform Vendors
Collaboration tools help organizations facilitate group work. They can be used to enable participation in brainstorming ideas and to complete certain tasks while ensuring full team visibility and accountability.
The use of such tools expanded across the government amid the pandemic out of necessity.
For instance, the Zoom for Government platform, which is FedRAMP authorized at the Moderate Level, helped agencies set up virtual conferences in compliance with social distancing guidelines. Cabinet-level agencies, including the departments of Defense, Agriculture, Education and Homeland Security, use the video communications offering.
Meanwhile, a Microsoft 365 platform adopted by the Defense Information Systems Agency is supporting the DOD's long-term transition to mass telework.
The Potomac Officers Club — a division of Executive Mosaic — presents five executives from collaborative platform vendors catering to the U.S. government.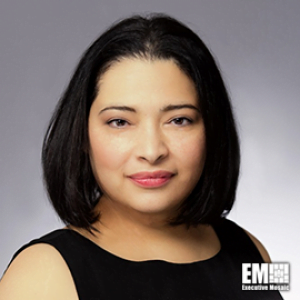 Valeria Rodriguez is currently a senior online collaboration platform manager and solutions designer/developer at Guidehouse, based in Germantown, Maryland. She is described as a problem solver, developer, organizer and designer who uses collaboration platforms to create "reliable, automated, scalable, cost-saving and artistic global enterprise solutions that push the boundaries in and improve the user experience."
Rodriguez is further described as an experienced security and information architect who is capable of translating complex business issues into technical solutions or re-engineered processes. She specializes in guiding interdepartmental collaborations toward "leading-edge visions" and managing projects consistently toward timely and budget-friendly completion, her LinkedIn profile reveals.
Rodriguez has been employed at Guidehouse, a management consulting firm to the government and commercial markets, since 2018. She began her services for the firm as a contractor and quickly moved up the company's ranks. In her current role, she works with data visualization, virtual reality and 3D representations.
Before working at Guidehouse, Rodriguez served as a SharePoint administrator at ActioNet, Inc., which assigned her to the U.S. Department of Energy. In that role, she was responsible for reporting risk vulnerabilities and project/system statuses to upper management and the government client.
Rodriguez earned her bachelor's degrees in information systems management and communications studies from the University of Maryland Global Campus.
Jonathan Sass is the vice president of products and head of marketing at Austin, Texas-based performance management solutions provider Vyopta. He has over 13 years of industry experience and specializes in team and program leadership.
Throughout his tenure, Sass spearheaded product strategy and execution and product launch.
Sass joined Vyopta in January 2020 and has held the VP and marketing head role since. He has led product development and enhancements for various applications, like adding advanced monitoring and analytics for Microsoft Teams, Cisco Webex and Google Meet. He also provided improvements to Vyopta's Collaboration Performance Management suite to enhance the quality of telemedicine and remote learning and work, according to his LinkedIn profile.
He started his career in 2008 as an investment banking analyst and business technology administrator at investment bank TripleTree. He performed industry research, managed business development and supported merger and acquisition activities.
After two years of work at TripleTree, he moved to information technology company Spiceworks. He started as an MBA intern and contractor in the category management sector before holding progressively increasing leadership roles. He served in various product manager roles before becoming the executive director of program management in September 2016.
Sass holds a Master of Business Administration degree from Harvard Business School and a bachelor's degree in applied physics from Bethel University.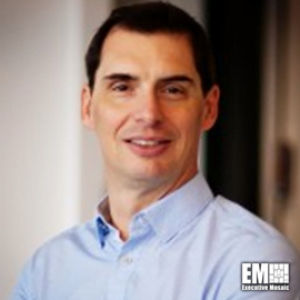 Gene Farrell serves as the chief strategy and product officer for Smartsheet, an enterprise platform provider for collaborative work management.
Farrell took on his current role in February. Since then, he has been on top of corporate strategy and development, product management, product marketing, experience design and strategic alliances, according to his LinkedIn profile.
He juggles his responsibilities as Smartsheet's strategy and product head while serving as a member of the board of trustees of Bloodworks Northwest, a Washington-based research institute, and as a technology executive council member for CNBC.
Previously, he worked for Amazon Web Services as the vice president of AWS enterprise applications and Elastic Compute Cloud for Windows. In that role, he was responsible for the creation of Amazon WorkSpaces, a cloud desktop service launched in 2014, and Amazon Chime, a communications service released in 2017.
Much of his career was spent with The Coca-Cola Company. During Farrell's 15-year career at the multinational beverage corporation, he held director-level positions, with a focus on customer service. He also had VP roles and was involved in the development of Coca-Cola Freestyle.
Farrell earned a bachelor's degree in business administration and management from the University of Washington and an MBA in business from Emory University.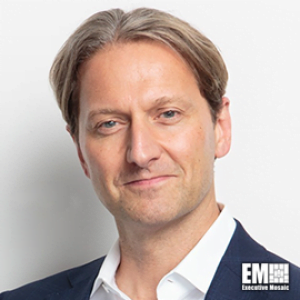 David Schmaier is the president and chief product officer of Salesforce, working out of the San Francisco Bay Area. He has over three decades of experience building successful cloud, customer relationship management and industry-specific vertical software companies while taking on the roles of executive, entrepreneur, board member and investor.
Schmaier's current role is summed up as being on top of the company's global product team, strategy and vision. He joined the company in 2020 as the CEO of its industry cloud business, software products and strategy arm, Salesforce Industries, his LinkedIn profile shows.
Prior to Salesforce, Schmaier founded and worked as CEO of Vlocity, a three-time Forbes Cloud 100 company. Vlocity was acquired by Salesforce in June 2020.
Prior to Vlocity, Schmaier worked as a founding executive at Siebel Systems, a provider of customer relationship management software.  He served as the executive vice president of the company until it was acquired by Oracle Corporation in 2006.
Apart from his responsibilities at Salesforce, Schmaier is a member of the Strategic Advisory Board at Genstar Capital. By his own account, he helped start and grow the firm's focus on software.
Schmaier earned his bachelor's degree in mechanical engineering and a minor in economics from the Rensselaer Polytechnic Institute. He later earned his MBA from the Harvard School of Business.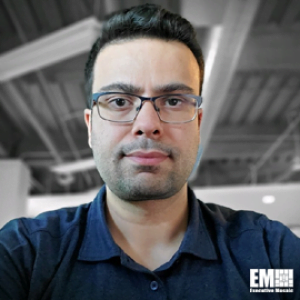 Dhawal Sharma is the vice president of product management at Zscaler, a San Francisco-based information technology security company. He leads product management and go-to-market for Zscaler Digital Experience and oversees the launch of the company's 5G offerings.
Sharma rejoined Zscaler in May after a three-month stint at U.S.-based computer software company Confidential as head of product and growth. Prior to his work at Confidential, he spent over eight years at Zscaler and handled a variety of leadership roles. He was Zscaler's vice president of product management from April to December 2020 and was the senior director of product management from April 2018 to March 2020, according to his LinkedIn profile.
He started his professional career in April 2007 as a senior executive for product management at HCL-Cisco. He was also a product manager for cloud security and managed services at India-based WeP Solutions and a senior product manager for social media products at Actiance, a Redwood, California-based company that was acquired by IT company Smarsh in 2018.
The products management leader holds a master's degree in networks and IT infrastructure from India's Symbiosis Centre for Information Technology and a bachelor's degree in engineering and information technology from the Central University of Jammu.
ABOUT POTOMAC OFFICERS CLUB
The Potomac Officers Club is owned and operated by Executive Mosaic. Since 2002, Executive Mosaic has been a leader in media and exclusive senior executive networking programs primarily targeted to the U.S. federal government contracting (GovCon) marketplace. In addition to connecting executives of consequence into a fabric of like minded communities, the company's growing cross-media platform serves as a leading source of news about the people, policies, trends and events shaping the nation's GovCon sector.