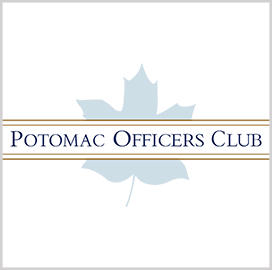 Engine development
professionals
Five GovCon Executives From Military Engine Builders
The Department of Defense is continuously working to ensure that military vehicles, from tanks to spacecraft, are powered by the best engines. One example is the Pentagon's search for a reliable powerplant for the F-35 Lightning II jet fighter. That effort led to Pratt & Whitney installing the F135 propulsion system on the aircraft. Military-grade engines must be sturdy, fuel-efficient and capable of achieving target speeds for different modes of transportation.
Each military branch has contractors responsible for supplying engines, and each company has dedicated personnel to oversee military engine development. The Potomac Officers Club presents five executives who specialize in and oversee engine development for military vehicles.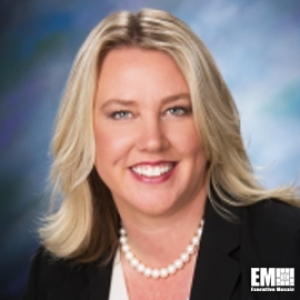 Lisa Atherton is the president and chief executive officer of Textron Systems.
Since taking on the role in 2017, she has been in charge of a business segment that provides defense and aviation mission support products and services to clients in the defense, aerospace and general aviation markets.
Product lines under Textron Systems develop unmanned systems, armored vehicles, advanced marine craft and surveillance systems, intelligence software solutions and piston engines, according to Atherton's company profile.
For her contributions to Textron Systems, she was included in Comparably's 2021 list of Best CEOs for Women.
Her LinkedIn profile shows that her stint as president and CEO of Textron Systems marked her return to the company after four years.
Previously, she served as vice president of the area attack business line of Textron Defense Systems. In that role, she was responsible for foreign military sales in multiple countries, strategic planning for area attack capabilities and capture plans for new business.
In the years prior to her return to Textron, she held various leadership positions at Bell Helicopter, including V-22 program manager, VP of global military business development and executive VP of military business. These positions gave her responsibility over FMS transactions and fleet sustainment efforts.
Atherton entered the private sector following an eight-year career at Air Combat Command's Directorate of Requirements. While at ACC, she helped set budget and operational requirements and needs for the Combat Air Forces.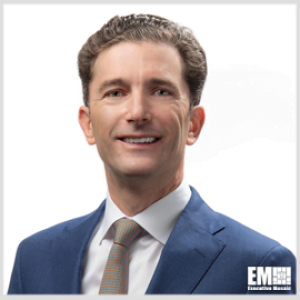 Matthew Bromberg is the president of military engines at Pratt & Whitney. He has been with the Raytheon Technologies-owned manufacturer since 2013.
As military engines president, Bromberg is responsible for the development, production and support of the company's military engine offerings like the F119 and F135. The F119 is installed on the F-22 jet fighter while the F135 is equipped on the F-35 Lightning II. He also oversees Pratt & Whitney's military auxiliary power unit portfolio and small engine business. He was the president of P&W's aftermarket business before handling his current leadership position, according to his LinkedIn profile.
He started his career in 2000 as an associate at Goldman Sachs. He joined United Technologies Corp. in 2002 as director of corporate strategy and development. He moved to P&W in 2004 as vice president of group strategy and development and was later promoted to VP and general manager of the company's Global Materials Solutions segment. He then served in leadership positions at Hamilton Sundstrand and again at UTC before finally settling at P&W.
Bromberg served for five years in the U.S. Navy as a lieutenant on USS Boston.
The industry veteran holds a master's degree from the Massachusetts Institute of Technology Sloan School of Management and a bachelor's degree from the University of California, Berkeley.
Pratt & Whitney designs and builds aircraft engines for military, commercial and general aviation purposes. It makes engines for high-speed jet fighters, commercial airlines and helicopters. It also manufactures APUs.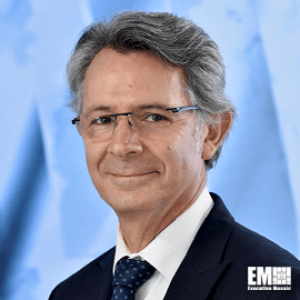 Gael Meheust was named president and chief executive officer of Ohio-based CFM International in 2017.
CFM International is a joint venture between GE Aviation and Safran Aircraft Engines. It manufactures jet engines for single-aisle aircraft, including the Boeing 737 Next-Generation family.
As president and CEO, Meheust is responsible for the worldwide brand awareness and reputation of CFM. He serves as the link between the top management levels at GE and Safran, and maintains the joint venture's relationships with customers, government agencies, industry associations and the media, according to his company profile.
Previously, he was the vice president of sales and marketing for Safran Aircraft Engines, where he spearheaded the launch of the company's LEAP engine program.
Throughout his career, he had held leadership positions at companies now operating as part of Safran, namely Labinal Power Systems, Snecma and Techspace Aero.
He had a three-year stint as the head of the France and U.K. engineering business units for Labinal Power Systems. Additionally, he was once part of Snecma's commercial engine sales team, with responsibility for key European accounts. Before that, he had a stint as head of business development at Techspace Aero.
Meheust holds a master's degree in international business from the University of Rouen in France.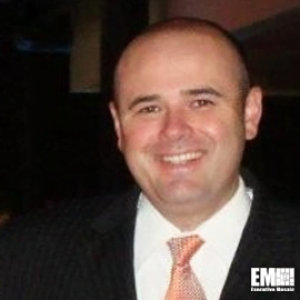 Brian Elson is the vice president of government relations at Rolls-Royce North America. He is experienced in the aviation and aerospace industry and is knowledgeable in the field of customer service, international relations, policy analysis and business development.
Elson joined Rolls-Royce North America in December 2011 and has been holding the VP role since. In his current position, he leads the company's civil aerospace business and collaborates on defense advocacy campaigns before Congress. He also advocates for continued research and development funding from the Federal Aviation Administration and NASA for future RRNA programs, according to his LinkedIn profile.
He was the director of legislative affairs at Aerospace Industries Association from May 2007 to November 2011. In this capacity, he collaborated with government agencies on matters related to aeronautics research and development, aviation safety, aerospace environmental policy and air traffic control modernization.
Elson began his 21-year career in January 2000, starting out as an airport operations specialist at Jefferson County Airport, now known as Rocky Mountain Gateway Airport.
He has a master's degree in transportation policy, operations and logistics from George Mason University and a bachelor's degree in aviation management from the Metropolitan State College of Denver.
Rolls Royce North America manufactures power and propulsion systems for aerospace and naval marine applications. Its customers include the Department of Defense, Boeing, Lockheed Martin, Northrop Grumman and several commercial airline companies.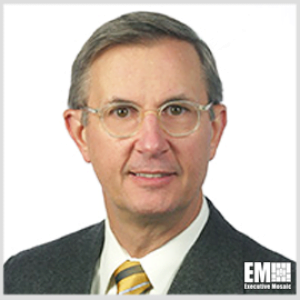 Brad Mottier currently serves as the president and chief executive officer of aviation systems at GE Aviation.
Mottier is one of the leaders of a leading provider of jet and turboprop engines, as well as integrated systems for commercial, military, business and general aviation aircraft.
A long-time employee of General Electric Company, Mottier was named a company officer of GE in 2005. Prior to assuming his current position, Mottier was the VP and general manager of GE Aviation's Services operation. He also had a stint as chairman of the General Aviation Manufacturers Association, according to his company profile.
He joined GE after a 20-year career with Unison Industries, which now operates as a wholly-owned subsidiary of GE Aviation. During that time, he held roles of increasing responsibility, including senior development engineer, engineering manager, materials manager, quality control manager, product line manager, sales and marketing manager, operations manager, VP of marketing, senior and executive VP, president and CEO.
As an industry veteran, Mottier received the 2014 Business Aviation Laureate Award by Aviation Week. The recognition is given out annually to honor individuals and teams in aviation, aerospace and defense for embodying the spirit of exploration and innovation.
Mottier completed his bachelor's degree in general engineering from the University of Illinois before earning a Master of Business Administration degree from the University of Chicago.
ABOUT POTOMAC OFFICERS CLUB
The Potomac Officers Club is owned and operated by Executive Mosaic. Since 2002, Executive Mosaic has been a leader in media and exclusive senior executive networking programs primarily targeted to the U.S. federal government contracting (GovCon) marketplace. In addition to connecting executives of consequence into a fabric of like minded communities, the company's growing cross-media platform serves as a leading source of news about the people, policies, trends and events shaping the nation's GovCon sector.