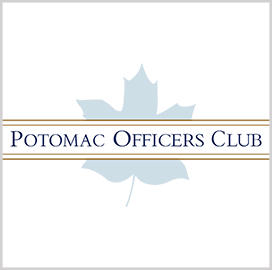 Investment
Five GovCon Executives From Portfolio or Equity Backed Companies
The Potomac Officers Club previously featured executives from corporate venture capital funds such as Salesforce Ventures, Boeing HorizonX and Lockheed Martin Ventures. This piece will profile the leaders of companies backed by such funds or by private equity.
The coronavirus pandemic canceled the bull market that rose out of 2019 and forced financial backers to take a more defensive stance, according to research by The Legal 500. As the U.S. economy shrank amid stay-at-home orders, private equities rushed to protect their portfolio companies from insolvency. PricewaterhouseCoopers said private equity businesses have a much clearer outlook for 2021. Given the prospect of an economic recovery, the onus of performing well is now in the hands of the companies they back.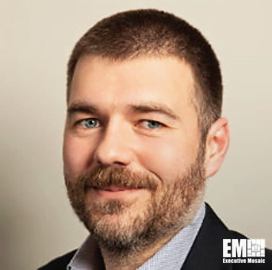 Dede Dascalu has been serving as the chief executive officer of tech solutions provider Applied Insight since March 2020.
A 20-year industry professional, Dascalu specializes in cloud infrastructure, large-scale cloud architecture, cloud security, big data analytics and the design and operation of enterprise network systems.
He was appointed CEO after a brief stint as Applied Insight's chief technology officer, during which he led the development of a cloud management technology called Altitude, according to his company profile.
Concurrently, he manages cloudtamer .io, a privately held company based in Fulton, Maryland, which he founded in May 2018. The company offers software helping users ensure account management, budget enforcement and continuous compliance in the cloud.
Dascalu previously spent nearly five years as the CEO of Stratus Solutions until its acquisition by Applied Insight in January 2019. Before that, he worked for 13 years as a technical leader and program manager with Booz Allen Hamilton.
During his undergraduate years, he was an embedded software developer for the University of Virginia, where he developed digital signal processing software for high-speed laser trap control and data acquisition.
Dascalu holds a bachelor's degree in computer science from the University of Virginia. He also has Certified Information Systems Security Professional and Certified Administrator for Apache Hadoop certifications, which he obtained from (ISC)² and Cloudera, respectively.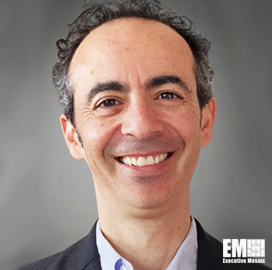 Adam Bromwich is the vice president and general manager of the Endpoint Security Group and the Symantec Enterprise Division of Broadcom, a San Jose, California-headquartered firm that designs and develops semiconductor and infrastructure solutions.
Bromwich oversees the development and commercialization of device security, server and cloud workload protection, threat intelligence and endpoint management products.
He assumed the VP and GM positions for the two business units of Broadcom in November 2019, when the semiconductor firm acquired Symantec, according to his LinkedIn profile.
Prior to the acquisition, Bromwich was the senior vice president and GM of the Symantec Endpoint Group. He also previously worked as SVP of Symantec's Security Technology and Response unit, where he led a team of engineers focused on developing security technology, attack intelligence and security content that protects users of the Symantec product line.
Bromwich began his career at Symantec in 2003 and led the engineering team of the company's research laboratory.
In 1999, Bromwich helped launch a medical publishing venture called eMedguides, which posted $1.3 million in revenues in its first year. He served as chief operating officer of the company until 2001, when the medical publishing platform was sold to Thomson Reuters Corporation.
With more than 17 years of experience in areas such as product management, cloud computing and security, Browch has produced innovative technologies that have significantly impacted the industry.
Bromwich started his career in 1996 at PricewaterhouseCoopers, where he was a consultant.
He is a graduate of Princeton University with a bachelor's degree in architecture. During his senior year, Bromwich served as president of Business Today, a student-run magazine at Princeton.
Rupert Pearce is the CEO of British satellite telecommunications company Inmarsat. The company provides telephone and data services to customers worldwide through 13 geostationary telecommunications satellites.
Pearce joined Inmarsat in January 2005 as general counsel. He was promoted to senior vice president of enterprise in January 2009 then took on his current role in January 2012, according to his LinkedIn profile.
Under his leadership, Inmarsat, in 2020, set out to provide L-TAC and Global Xpress services to government customers. The service was made possible through Inmarsat's and L3Harris Technologies' satellite communication and military radio system technologies.
Pearce was previously a partner at Atlas Venture, a transatlantic venture capital investment boutique specializing in information technology, communications and biotechnology.
Prior to that role, Pearce was a partner at international law firm Linklaters, which specializes in corporate finance, mergers and acquisitions, and private equity transactions.
Pearce earned a master's degree in modern history and a bachelor's degree in history from Oxford University. He won the 1995 Fullbright Fellowship in U.S. securities law at the Georgetown Law Center.
He is a visiting fellow of the Imperial College Business School, London, where he lectures on entrepreneurship.
Pearce is also a member of the board of directors of the EMEA Satellite Operators Association, commissioner of the Broadband Commission for Digital Development and member of the Steering Committee of the Smart Africa initiative.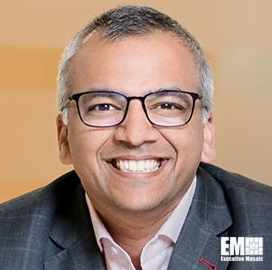 Jay Shah serves as the chief operating officer of Octo Consulting, an information technology service management group where he is responsible for delivering holistic growth.
He has more than 20 years of management and leadership experience in service delivery, business development, proposal creation, capture planning and operational management, according to his profile on the Octo website.
His decades' worth of consulting expertise is specialized in the federal health sector. He has technical expertise supporting architecture and IT strategy engagements across the federal government.
Over his more than 12 years of service at Octo, Shah has held multiple roles of increasing responsibility. He previously served as vice president of the company's health business unit, responsible for growing the federal health and civilian accounts.
Shah joined Octo in November 2008 as a principal. He served as a skilled project manager, strategic adviser and lead architect delivering value to clients, Octo said.
Before joining Octo, Shah served as a senior consultant at Capgemini, a French multinational corporation that provides consulting, technology, professional and outsourcing services.
He has been nominated for multiple industry awards and has won the FedHealthIT 100 award, which is given to recognize individuals driving change and advancement in the federal health IT market.
Shah earned a Master of Business Administration degree and a master's degree in IT management at the University of Maryland Global Campus. He also holds a bachelor's degree in chemistry.
He is a Certified Scrum Master, SAFe 4 Agilist, and Project Management Professional. He is ITIL v2 certified as well.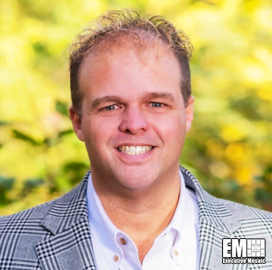 Robert Lohfeld Jr. is the chief executive officer of Sev1Tech, a Woodbridge, Virginia-based information technology service management company.
As CEO, he leads a mid-tier system integrator with services spanning IT modernization and operations, cloud, cybersecurity, systems engineering and integration, logistics and supply chain management, training and readiness and mission and program support.
Before taking on the top post in Sev1Tech in 2010, Lohfeld was the deputy director of enterprise data center operations at the Customs and Border Protection, according to his LinkedIn profile.
During his stint with CBP, he managed the enterprise data center operations group, which provides 24/7 operational support for the Department of Homeland Security's anti-terrorism and law enforcement initiatives. For two years, he was responsible for the group's service design, service transition and service operations functions.
Previously, he spent five years as the practice lead for IT optimization and data center relocation at Project Performance, a government IT solutions provider acquired by Data Systems Analysts in 2017.
Earlier in his career, the executive worked for USinternetworking, where he was in charge of global services platform assurance and delivery management.
Lohfeld graduated from Mount Saint Mary's College with a bachelor's degree in international studies. He then completed a master's degree in international management from the University of Maryland Global Campus.
ABOUT POTOMAC OFFICERS CLUB
The Potomac Officers Club is owned and operated by Executive Mosaic. Since 2002, Executive Mosaic has been a leader in media and exclusive senior executive networking programs primarily targeted to the U.S. federal government contracting (GovCon) marketplace. In addition to connecting executives of consequence into a fabric of like minded communities, the company's growing cross-media platform serves as a leading source of news about the people, policies, trends and events shaping the nation's GovCon sector.
Category: Articles
Tags: Adam Bromwich Applied Insight Boeing corporate venture capital Dede Dascalu Executive Profiles HorizonX Inmarsat Jay Shah Lockheed Martin PricewaterhouseCoopers Robert Lohfeld Rupert Pearce Salesforce Ventures SES Sev1Tech Symantec