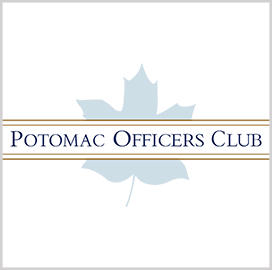 Manufacturing sector
Five GovCon Executives in Aerospace and Defense Manufacturing
In July, members of the Senate Armed Services Committee approved a $740 billion spending plan for the Department of Defense for fiscal year 2022.
The Senate version of the annual defense bill includes special provisions for advanced research and prototyping activities related to artificial intelligence, microelectronics and 5G.
Government spending in the aerospace and defense industry saw a clear surge over the recent years. MarketResearch .com attributed the global spending increase to the ongoing "great power competition" defined by technological advantage.
The United States realigned its defense spending by prioritizing the modernization of aging equipment in an effort to outpace the capabilities of its near-pear competitors.
The Potomac Officers Club — a division of Executive Mosaic — features five manufacturing executives in the defense and aerospace industry.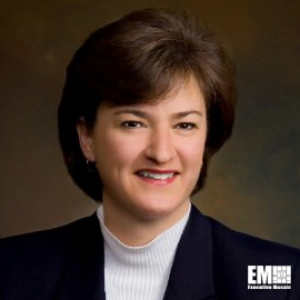 Kim Howard is the vice president of F-35 production operations at Lockheed Martin. She oversees all aspects of planning, execution and production for all F-35 Lightning II variants that are being deployed in the U.S. and other partner countries.
Howard has over 28 years of experience with Lockheed, having served as the director of production operations and operations engineering and advanced manufacturing for the company's Integrated Air and Missile Defense. She also handled multiple leadership roles for the company's Aeronautics segment and worked on multiple aircraft projects, including the F-16, F-22, F-2 and T-50 platforms, according to her LinkedIn profile.
Prior to joining Lockheed, she served as a contract design engineer at Boeing. The industry leader designed secondary structures for systems installation in the Rolls Royce and Pratt & Whitney struts used on the 777 commercial aircraft.
Howard also handled design-related leadership roles at General Dynamics. She started her professional career with GD in 1988 as an engineer for armament systems design. She then led equipment packaging and installation design for F-16 and F-2 aircraft at GD.
The aviation industry veteran holds a bachelor's degree in mechanical engineering from Texas Tech University.
Lockheed Martin develops a wide array of military aircraft and spacecraft. It also offers automated technologies, lasers and hypersonic weapons, sensors and radar systems.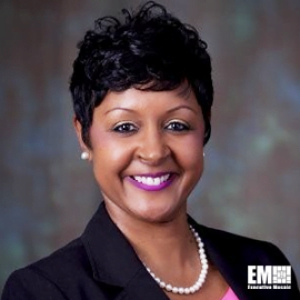 Gina Woullard serves as vice president of manufacturing operations within Northrop Grumman's aeronautics sector.
The said division specializes in manufacturing high-end military aircraft, autonomous systems aerospace structures, surveillance tools, strike and commercial solutions.
Woullard is responsible for ensuring that the aeronautics systems unit delivers its products on time, Northrop said.
She oversees and integrates production operations at various sites dedicated to creating and maintaining advanced weapon systems.
The division's project portfolio includes the B-2 Spirit, the F-35 Joint Strike Fighter, the HALE family of systems and the Unmanned Combat Air Systems Carrier Demonstrator.
Northrop said that Woullard has more than 33 years of experience in the aerospace sector, having held leadership roles in commercial and military programs.
Before she took on her current role in July 2019, Woullard served as Northrop's deputy and director of manufacturing for the Palmdale Aircraft Integration Center of Excellence, according to her LinkedIn profile.
Woullard was previously Northrop's director of global operations, responsible for managing and integrating manufacturing processes for the company's sites in El Segundo, California; Moss Point, Mississippi; and North Dakota.
She earned a bachelor's degree in business management from Pepperdine University, a Master of Business Administration degree from the University of Redlands and a master's degree in global supply chain management from the University of Southern California.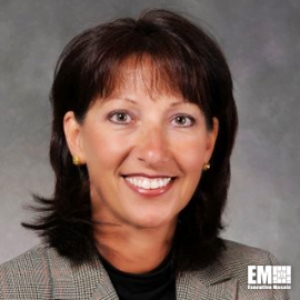 Sallie Bondy has been serving as senior director of business operations at Boeing since May 2020.
Boeing is a premier aerospace and defense company that manufactures commercial jetliners, military aircraft, satellites, weapons, electronic and defense systems, launch systems and advanced information and communications systems.
As senior director of business operations, Bondy plays a leading role in Boeing's enterprise program management, supply chain, manufacturing and quality functions, according to her LinkedIn profile.
She supports and advises Boeing's senior vice president of enterprise operations, in addition to integrating cadence, strategy, operating and cost objectives.
Before she took on her current role, Bondy served as Boeing's senior director for manufacturing, supply chain and operations.
Boeing's MSC&O is a global operation made up of more than 50,000 employees. Bondy was responsible for aligning and integrating the division's initiatives and functional plans.
She was previously the director of business operations for Boeing's fabrication division, which is made up of more than 15,000 employees.
The fabrication division supplies aerospace parts, tools and assemblies to the company's commercial airplanes.
Bondy also served as director of Boeing's sales and marketing operations, which works with the commercial airplane selling team in developing proposals.
She earned an executive master of business administration degree from the University of Washington's Michael G. Foster School of Business.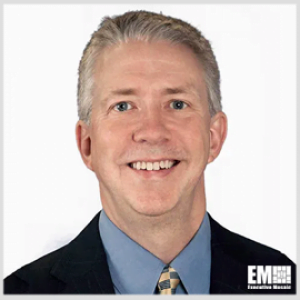 Bill Weiss serves as the vice president of manufacturing and logistics at General Dynamics Mission Systems.
Weiss assumed his current position in August 2018. Since then, he has been responsible for ensuring that mission-critical products, systems and services offered by GDMS are delivered on time, according to his company profile.
GDMS is a technology integrator and original equipment manufacturer for customers operating in the land, sea, air, space and cyber domains.
The U.S. Navy recently awarded the business unit a $275.6 million contract to build a maritime mine deployment system. The prototype Hammerhead system to be developed by GDMS will be used for detecting and engaging anti-submarine warfare targets.
GDMS is also working with Cubic to create a Synthetic Training Environment Live Training System for the U.S. Army, which soldiers will use for fire engagement training.
Before taking over as GDMS' manufacturing and logistics leader, Weiss had a stint as VP and general manager of the business unit's ground systems portfolio. In that role, he was in charge of engineering and technology professionals that deliver tactical and government networks, command and control systems and training and simulation capabilities for global customers.
Weiss graduated from Boston University with a bachelor's degree in systems engineering and a master's degree in computer systems engineering.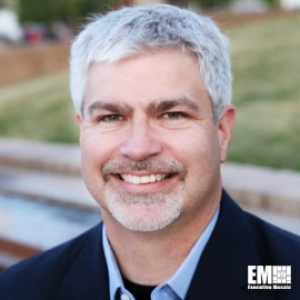 Jon Hobgood is the vice president of advanced manufacturing and automation at Honeywell, working out of Pheonix, Arizona. His LinkedIn profile reveals that he leads his team "to the highest levels of excellence in operations and business processes, resulting in a significant increase in profit, quality, and customer service."
Hobgood is further described as a proven leader with extensive experience optimizing operations and processes with a multinational automotive electronics manufacturer, high-tech start-up, and dynamic repair and overhaul businesses. His particular fields of expertise include breakthrough optimization of manufacturing and business processes using Lean & Six Sigma tools and launching corporate-wide business processes and quality operating systems, his LinkedIn profile says.
Hobgood has been employed at Honeywell for almost 19 years but has occupied his current role for only three months. He joined the company in 2003 as a "lean master black belt," who in the company's nomenclature is a professional tasked with developing global overhaul operations and supply chain strategy for engines, auxiliary power units and components. From there, he steadily moved up the ranks to reach his current vice-presidential role.
Hobgood's first professional role was working for Ford Motor Company from 1990 to 1999. He held various positions at the company, the last being as operations manager.
Hobgood earned his bachelor's degree in electrical engineering from the University of Michigan. He later earned his master's degrees from Lehigh University and Thunderbird School of Global Management.
ABOUT POTOMAC OFFICERS CLUB
The Potomac Officers Club is owned and operated by Executive Mosaic. Since 2002, Executive Mosaic has been a leader in media and exclusive senior executive networking programs primarily targeted to the U.S. federal government contracting (GovCon) marketplace. In addition to connecting executives of consequence into a fabric of like minded communities, the company's growing cross-media platform serves as a leading source of news about the people, policies, trends and events shaping the nation's GovCon sector.
Category: Articles
Tags: Department of Defense Executive Mosaic Executive Profiles Gina Woullard govcon government contracting Jon Hobgood Kim Howard MarketResearch.com modernization Sallie Bondy William Weiss