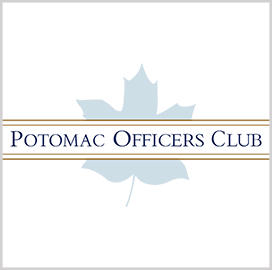 Mission-essential
functions
Five GovCon Executives in Charge of Mission Assurance
All organizations use information and communication technologies to drive operational efficiency in their core processes. However, the dependence on such tools for the protection of critical information puts an organization's mission at risk, according to researchers affiliated with the Air Force.
The Department of Defense, a large and complex organization with many points of failure, recognized that some systems and infrastructure are more important than others. Therefore, the U.S. military's mission assurance strategy is focused on defending mission-essential functions from both man-made and naturally occurring hazards.
The Potomac Officers Club — a division of Executive Mosaic — features five mission assurance executives in the government contracting sector.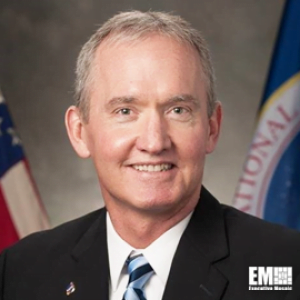 NASA appointed Willian Russ DeLoach as its chief of safety and mission assurance in January. He is responsible for developing and implementing all safety and mission assurance policies for the agency's programs.
In a press release, NASA Administrator Jim Bridenstine, a 2019 Wash100 winner, commended DeLoach for his deep understanding of the agency's safety environment and protocols.
DeLoach was previously the director of safety and mission assurance at the Johnson Space Center, leading a team of professionals tasked with assuring workforce safety and spaceflight risk reduction, NASA said.
He held a similar role at the Kennedy Space Center in Florida, where he was in charge of planning and executing center safety and mission assurance activities.
NASA credits him with developing transformative approaches that contributed to Kennedy's status as a "premier multi-user spaceport."
DeLoach began his carer at NASA in 1987 as an intern in the Army Materiel Command's Quality and Reliability Engineering training program.
In 2000, NASA named him as safety and mission assurance branch chief within the Shuttle Processing Directorate.
He also established the safety and mission assurance support office for the Constellation Program, whose transition he oversaw in support of Orion and the Space Launch System.
DeLoach earned a bachelor's degree in mechanical engineering from the University of Florida in Gainesville.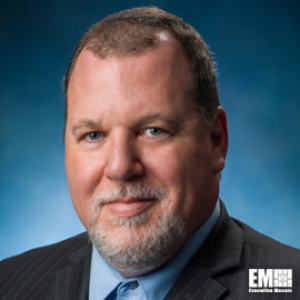 George Gafka has been serving as the executive vice president of safety and mission assurance at A-P-T Research since January 2020.
Gafka joined the Alabama-based small business after working for more than 30 years at NASA, according to his LinkedIn profile.
In his first few years at the space agency, he served as a mechanical system designer and analyst for the X-38 project and a subsystem manager of the International Space Station.
He was later promoted to chief engineer of vehicle systems integration for the ISS program. In that role, he worked with program managers and technical experts to identify risks, assess potential impacts and formulate prioritized risk mitigation plans concerning ISS systems integration.
In addition, he had a stint as project chief engineer and system engineering and integration lead for NASA's Tile Repair Project and Thermal Protection System Detailed Test Objective Project.
His longest assignment at NASA was serving as chief safety and mission assurance officer for the ISS. The role required him to make real-time decisions affecting operational safety and mission assurance, examine program risks and lead resolution activities.
Gafka graduated from the University of Texas at Austin with a bachelor's degree in aerospace engineering. He went on to obtain master's degrees in mechanical engineering, space systems engineering and business administration from various universities.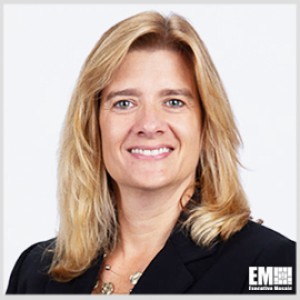 Ellen Ferraro currently serves as the vice president of mission assurance at Raytheon Intelligence & Space.
Her main responsibility is ensuring engineering excellence for all RI&S programs. Ferraro's contributions support the production of advanced defense and information systems, according to her company profile.
Having been with Raytheon for the past 27 years, Ferraro has taken on various leadership roles at the defense company.
She is the former senior director of supplier assurance at RI&S. In that role, she was in charge of a team tasked with proactively addressing supplier quality issues, reducing defects and receipt of non-conforming supplier material and improving supplier performance.
Previously, she also served as Raytheon Space and Airborne Systems' business area chief engineer for integrated communication systems, Raytheon Advanced Technologies' director of research and technology and Raytheon Integrated Defense Systems' senior director for systems engineering.
Outside of Raytheon, she had a stint as deputy vice president of engineering at BAE Systems.
A decorated leader, Ferraro has received multiple awards from the Society of Women Engineers such as the SWE 2007 Emerging Leaders Award and the SWE 1999 Distinguished New Engineer Award. She is also a recipient of the Mass High Tech "Women to Watch in 2006" Award.
Ferraro holds a doctorate in electrical and computer engineering from the University of Massachusetts at Amherst.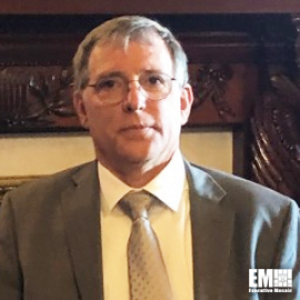 David Meshel serves as the director of mission assurance within the Department of Defense's National Reconnaissance Office.
The NRO is a U.S. government agency responsible for developing, launching and maintaining the country's intelligence satellites.
Meshel assumed the mission assurance director position in May after spending nearly two decades at the Aerospace Corporation in Chantilly, Virginia, according to his profile posted on LinkedIn.
Most recently, he worked as senior project leader and branch chief for mission assurance programs that supported the NRO. His tasks under the roles included coordinating between the government program office and prime contractors regarding compliance and contract statements of work.
He also previously led an NRO advisory board that focused on counterfeit parts and materials, supply chain threat analysis and mission assurance systems engineering.
During his stint at the Aerospace Corporation, Meshel also authored classes on program protection planning, specifically on supply chain risk management, the prevention and detection of counterfeit, fraudulent and malicious electronic parts and materials in space systems, his LinkedIn profile shows.
Before working at the nonprofit corporation, Meshel served as manager of mission assurance space systems at Northrop Grumman Electronic Systems, where he stayed for four years and seven months.
He joined Northrop in 2000 from Lockheed Martin, where he started as a senior advisory engineer and later became senior lead systems engineer.
At Lockheed, Meshel managed the systems engineering activity to capture, coordinate and document computer system requirements.
According to his LinkedIn profile, the mission assurance expert is also knowledgeable in the areas of requirements management, integration, system design, testing and quality assurance.
Meshel is a graduate of the University of Silicon Valley with a bachelor's degree in electrical engineering. He also holds a master's degree in systems engineering from Johns Hopkins University.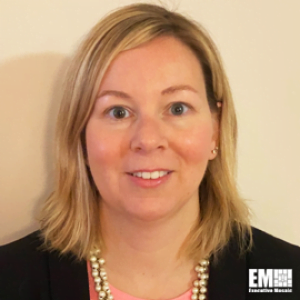 Erin Breen serves as the director of program support at Risk Mitigation Consulting, which supports mission assurance and protection programs.
Currently, Breen manages the Marine Corps Mission Assurance Program, including its budgets, personnel plans and deliverables.
As director of the program support division, she oversees support to risk assessments and technical editing for the military customers of the company.
Breen became director of the division in 2019 after serving as program support manager for six years, according to her profile posted on LinkedIn.
In her previous role, she was a member of the Mission Assurance Assessment Central Team in support of the Chief of Naval Operations and led the U.S. Marine Corps MAA team.
In the roles, she provided on-site support to Headquarters Marine Corps plans, policies and operations.
Breen also supported all mission assurance facets, such as organizing, coordinating, preparing information briefs and staff recommendations on mission assurance policy, procedures and operations.
Before joining RMC in 2013, the mission assurance expert worked at management consulting firm CRA.
Between 2008 and 2011, Breen started at CRA as deputy project manager for defense programs, providing exercise coordination, presentation and management to the USMC.
After nearly four years in the role, she was promoted to project manager of defense programs.
Her 2008 to 2013 stint at the company marks the second time that Breen worked at CRA. Her first stint began in 2004, working as an analyst until 2007.
In August 2007, she joined Systems Planning Corporation as an emergency management analyst, holding the role for eight months before rejoining CRA.
The RMC director is a graduate of the University of Central Florida with a bachelor's degree in political science.
ABOUT POTOMAC OFFICERS CLUB
The Potomac Officers Club is owned and operated by Executive Mosaic. Since 2002, Executive Mosaic has been a leader in media and exclusive senior executive networking programs primarily targeted to the U.S. federal government contracting (GovCon) marketplace. In addition to connecting executives of consequence into a fabric of like minded communities, the company's growing cross-media platform serves as a leading source of news about the people, policies, trends and events shaping the nation's GovCon sector.
Category: Articles
Tags: A-P-T Research David Meshel Ellen Ferraro Erin Breen Executive Mosaic Executive Profiles George Gafka govcon government contracting ICT information technology mission assurance NASA National Reconnaissance Office NRO Potomac Officers Club Raytheon Intelligence & Space Risk Mitigation Consulting William Russ